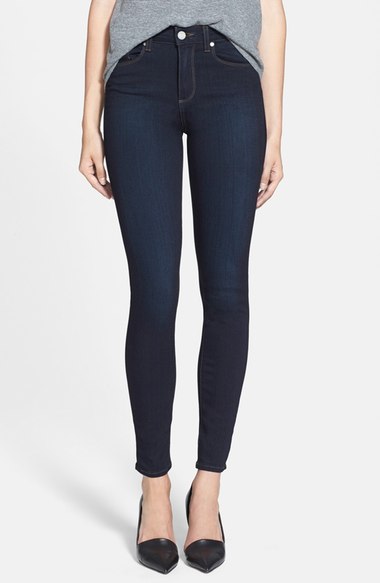 The best jeans for you may not be the best jeans for another, so I have curated a diverse collection of the absolute best jeans I have put on my clients for you to try. By definition the best pair of jeans is fantastically comfortable and makes your body look the best it could possibly look in jeans. With these standards in mind, here are the best jeans available right now…
Client Favorite Skinny Jeans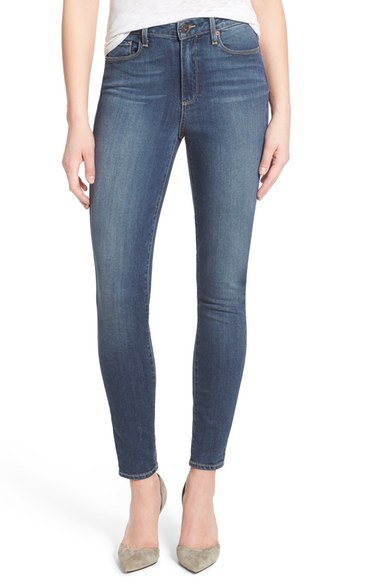 Paige's 'Hoxton' High Rise Ankle Skinny Jeans and 'Hoxton' High Rise Ultra Skinny Jeans are a favorite for many of my clients for its fabulous stretchy comfort and figure flattering silhouette. Usually these clients have a bit of curves and they range in height from 5′ 2″ to 5′ 8″. Obviously we hem the denim for clients on the shorter spectrum. Clients love that they stay up and hug their body in all the right places without being too high in the waist. The wash pictured at the top can be a bit dark for some people, so try the Paige 'Hoxton' in the Corbin, which is a versatile medium blue wash.
Best Pull On Ankle Jeans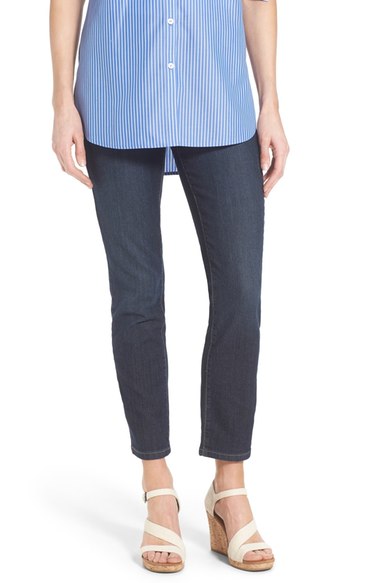 The 'Millie' Pull On Ankle Jeans BY NYDJ is AMAZING for women with some belly issues or women that don't like the bulge of regular denim's closure. These are truly the best jeans for older women or women over a size 12. It supports our rounding bodies comfortably, but is cut to create a wonderfully slimming silhouette.
Best "Baggy" Jeans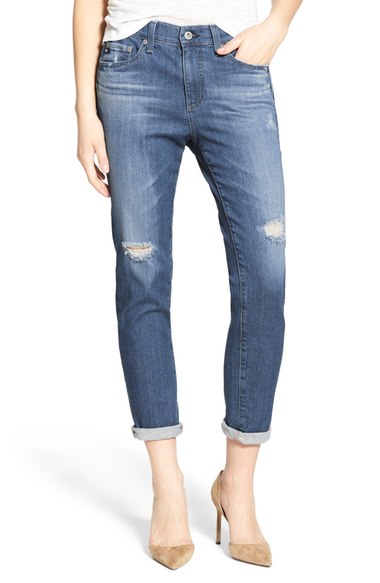 To my clients delight, I have finally found some slouchy jeans that have earned my approval. Yes, you have my permission to get loose in the AG 'The Beau' High Rise Slouchy Skinny Jeans. You will love the looseness as well as the absolute softness. Note: they run a bit big, as you can imagine, so you may want to order a size down.
Best Light Wash Skinny Jeans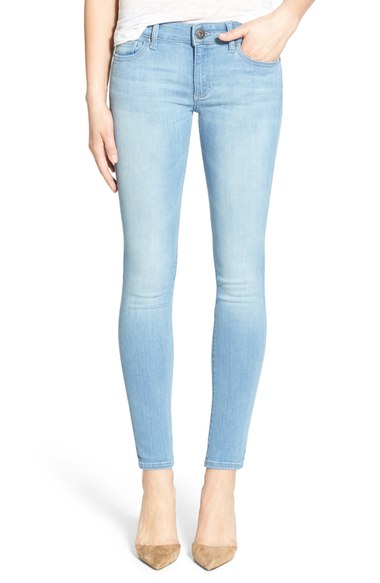 You have got be so careful when it comes to a light wash denim. It can easily look dated or unflattering. You want to get that perfect soft vintage wash like this DL1961 'Emma' Power Legging jeans in Chaplin. They are yummy soft and utterly cool. Feel free to do a tiny roll up on the ankle for a fun look. This is definitely my favorite look this summer. Note: Finally jeans to go with your navy tops!
Best High-Waisted Flare Jeans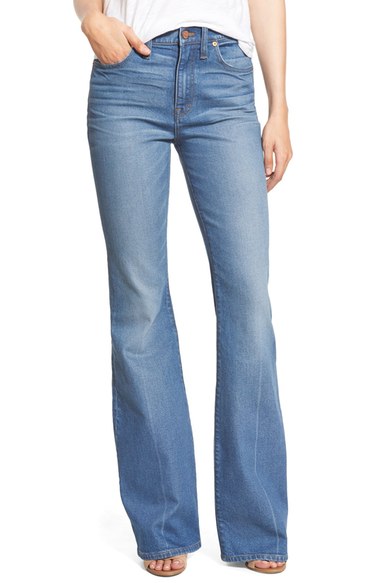 Madewell makes the best classic flare jeans. They have the gorgeous vintage high rise and flattering flare, which is really the only denim flare I am going to be interested in. Note: When making an outfit with flared jeans, always tuck in your shirt (or wear a super short shirt) and pair them with wedges for the best look.
Best Plus Size Jeans for Summer (Size 14w – 24w)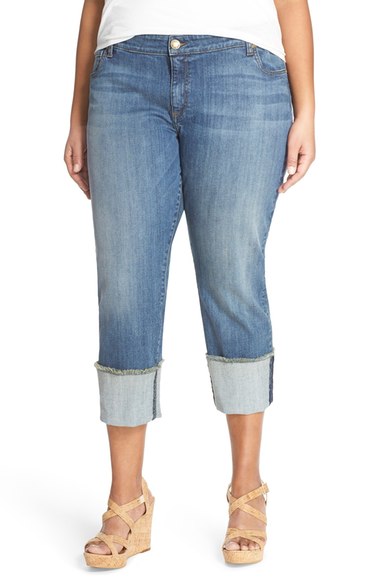 I love this Kut from the Kloth Wide Cuff 'Boyfriend' Jean on my clients. I love too that you don't have to necessarily be plus size to wear them. For instance, I have a size 16 client that fits beautifully into the size 14w of this jean. So if you are not wider set, simply order a size down. Note: it does stretch out a bit when you wear it.
Best "New-To-Me" High Rise Skinny Jeans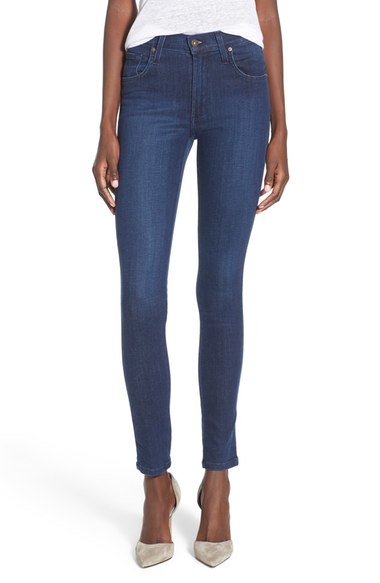 I have recently become aquatinted with James Jeans and I am absolutely delighted with their 'Twiggy' High Rise Skinny Jeans. They are a teensy bit thicker than other skinny jeans I have recommended which give you a sense of security and slimming effect, which is essential for that sky-high waist. Super high-waisted denim is generally for a specific look that involves tucking in your blouse or sporting a midriff top. It's not necessarily the best jeans for everyday wear, unless you're over 5'8," in which case this high rise could feel normal to you. On a sizing note, the website says to order a size up if between sizes, but I found them to be so stretchy I recommend ordering a size down. With this kind of mixed message, best to just order two sizes to compare. Note: Because it is a bit thick, they can be quite warm, which you may not love for summer.
Best Straight Leg Denim for Curvy Girls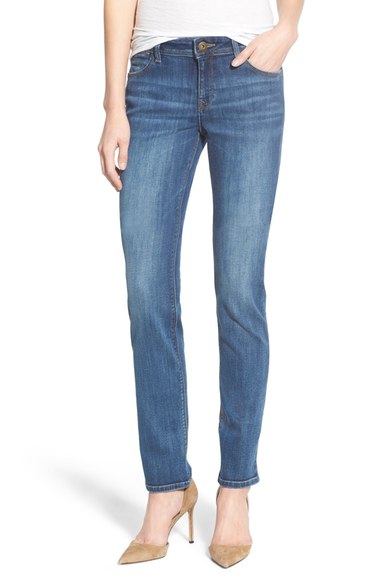 DL1961 is generally so yummy and their 'Coco' Curvy Straight Leg Jeans are perfect for the ladies who have a bum that won't quit, or wider set hips and a flat-ish belly. In short, these jeans are for you ladies that carry your weight in your behind versus your belly. The straight leg is the perfect width to balance out your hip area, but still lean enough to pair with flats. I highly recommend the 'Drift' shade of blue for its versatility.
Best Jeans For Petite Ladies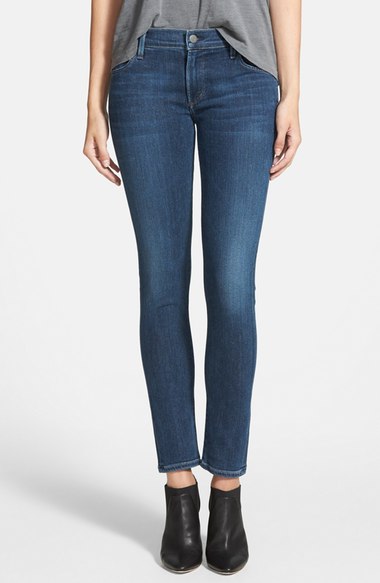 The little ladies out there will be happy to know Citizens of Humanity makes the Avedon in the lovely Cruz shade for petite women. They hug your petite curves, rise just high enough and the knees are actually in the right place.
Best Inexpensive Denim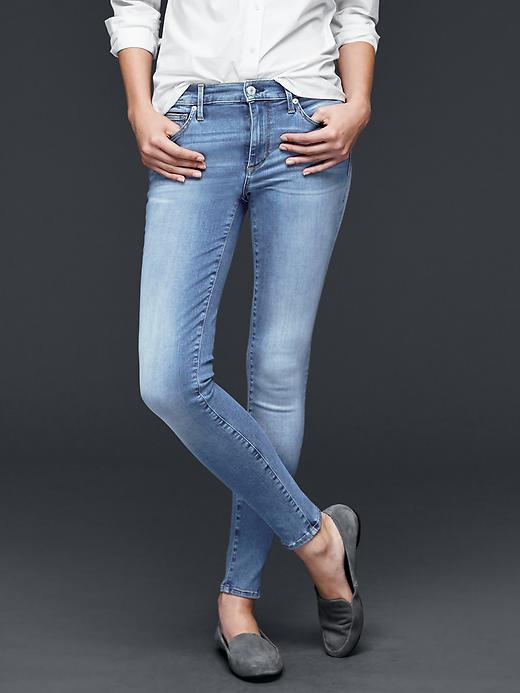 Gap has the best jeans for my gals on a budget who still want quality denim. They have just about all the desired denim styles from wide leg to skinny as well as petite and tall sizes. I almost always use Gap denim for my clients over 5′ 9″.