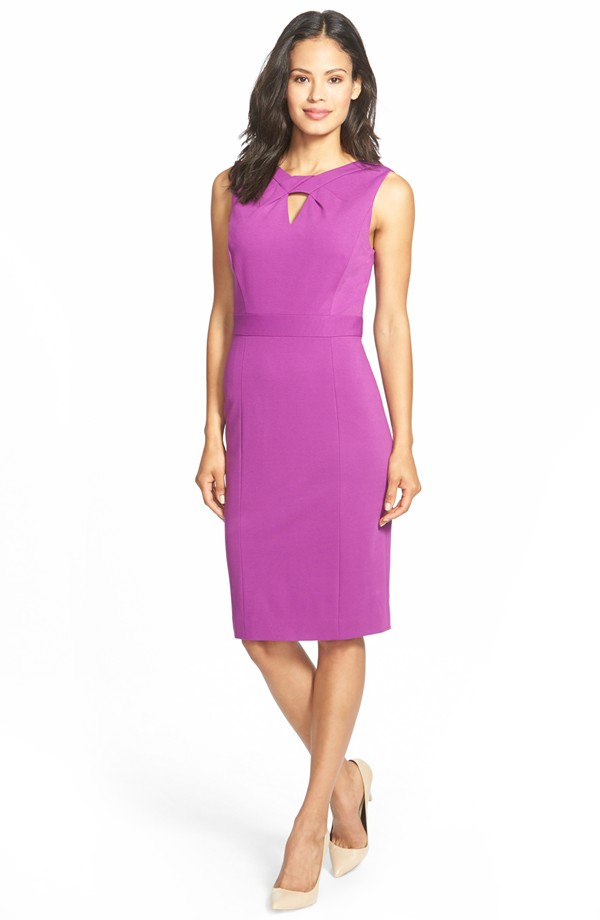 I have a very diverse clientele, but one of the main body types that I work with is petites. By petite I mean women under the height of 5'4." These gals can run into some major fit issues that only petite clothing with their compact patterns can remedy. Thankfully, we have a lot of choices these days, which makes my job easier, and fabulous little women happy. Here are the best stores for petites…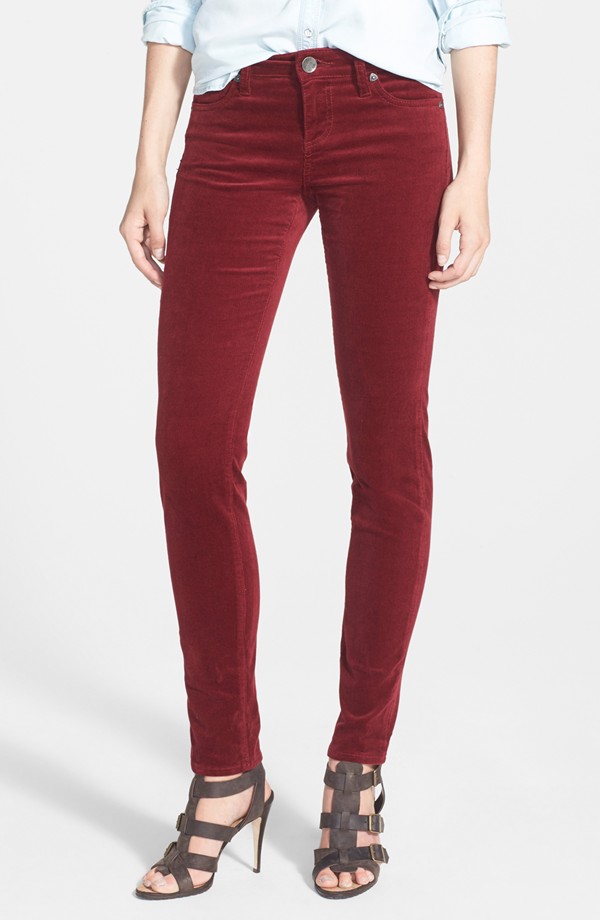 Nordstrom has one of the best in store selections of petite clothing at Fashion Valley Mall, but it is way better online. I particularly enjoy Classiques Entier petites, Nordstrom's Caslon line, Nic + Zoe, and Loveappella. They even have a petite line of Citizen's of Humanity denim. Yes ladies, designer petite jeans. You can clap if you like. If you really want to feel impressed click here for all their petite jeans. It goes on and on. 124 jeans in total. The petite jeans are mostly online, so just take advantage of their free shipping and free returns and order 10 and return 9.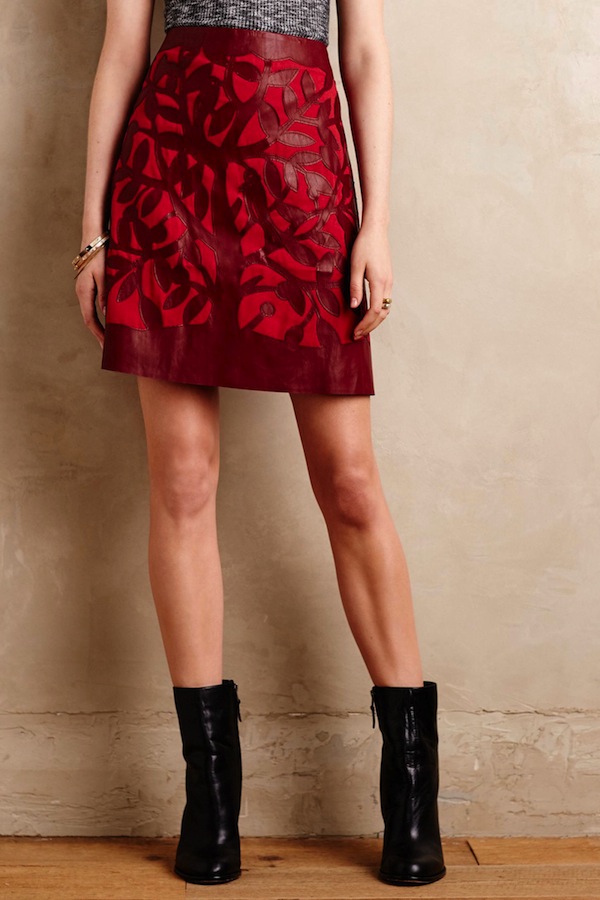 Anthropologie Petites
When talking about the best stores for petites, Anthropologies is probably my favorite store for petite shopping because it provides petites with such an interesting selection of clothing versus the run of the mill basics you see elsewhere. They even have jumpsuits for petites. Pictured above is a leather skirt, which is essential to have in petites since you know how expensive it is to hem leather.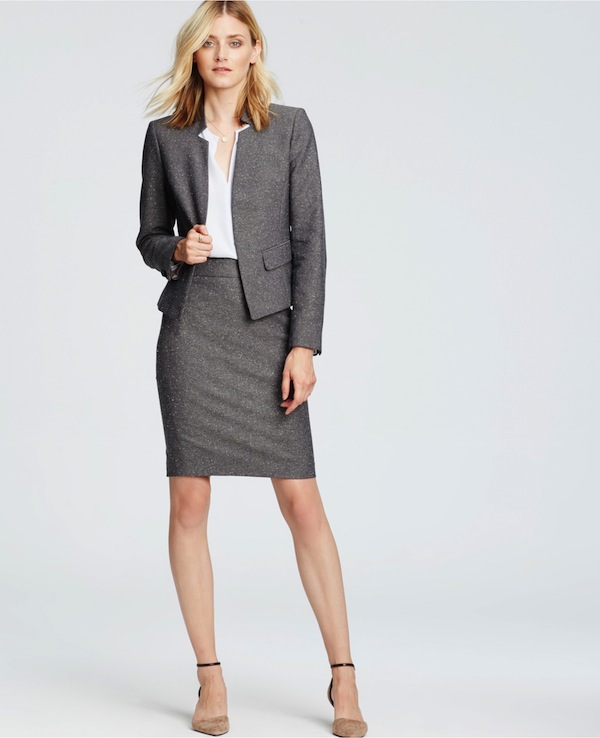 When it comes to best stores for petites professional wear, Ann Taylor is my go-to. The petite suit selection alone is fantastic. Then they have skirts, work appropriate blouses, and professional frocks for us little women. Beyond the professional realm, they have petite moto jackets, long sweaters, sexier petite pieces, versatile basics as well as leather leggings and other leather goodies.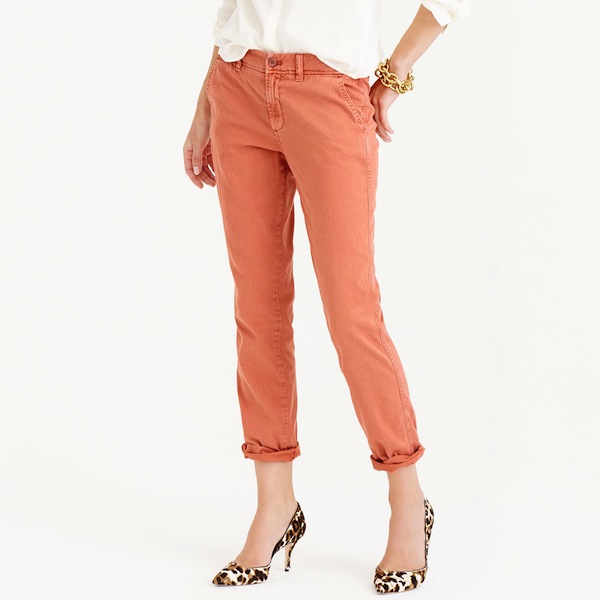 J.Crew Petites
Everyone needs a little J.Crew in their life – if only for their petite pants. My favorite pants are, of course, the minnie. And now I am dying over the soft sweetness of their slim chinos that does indeed come in petites. J.Crew also has petite coats, dresses, tops and on and on. It's an incredible selection.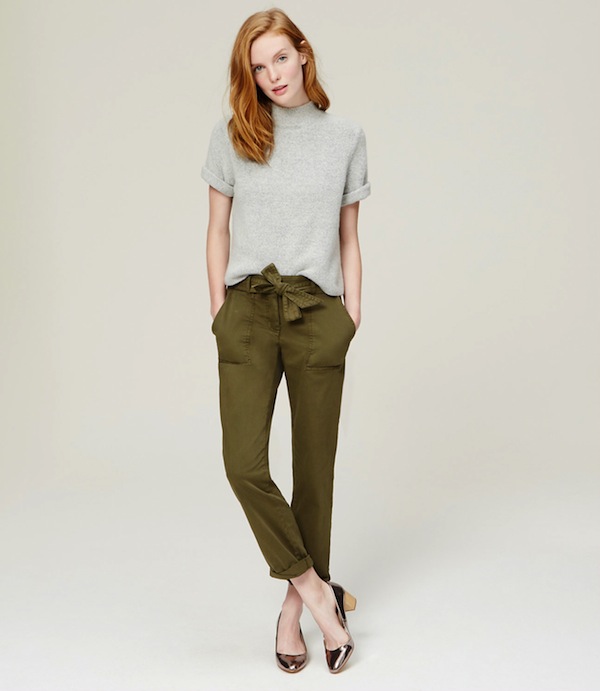 Loft Affordable Petites
I love Loft for summer attire and winter sweaters. They have the best soft fabrics, easy Tees, fun prints, cozy dresses and flattering pants. My only advice is to avoid the polyester pieces. When talking petite specific, almost everything comes in petites online and they always have a petite section in store. Plus, they're prices are deeply affordable, and when things are on sale, well then you are just robbing from them. It's a great feeling.