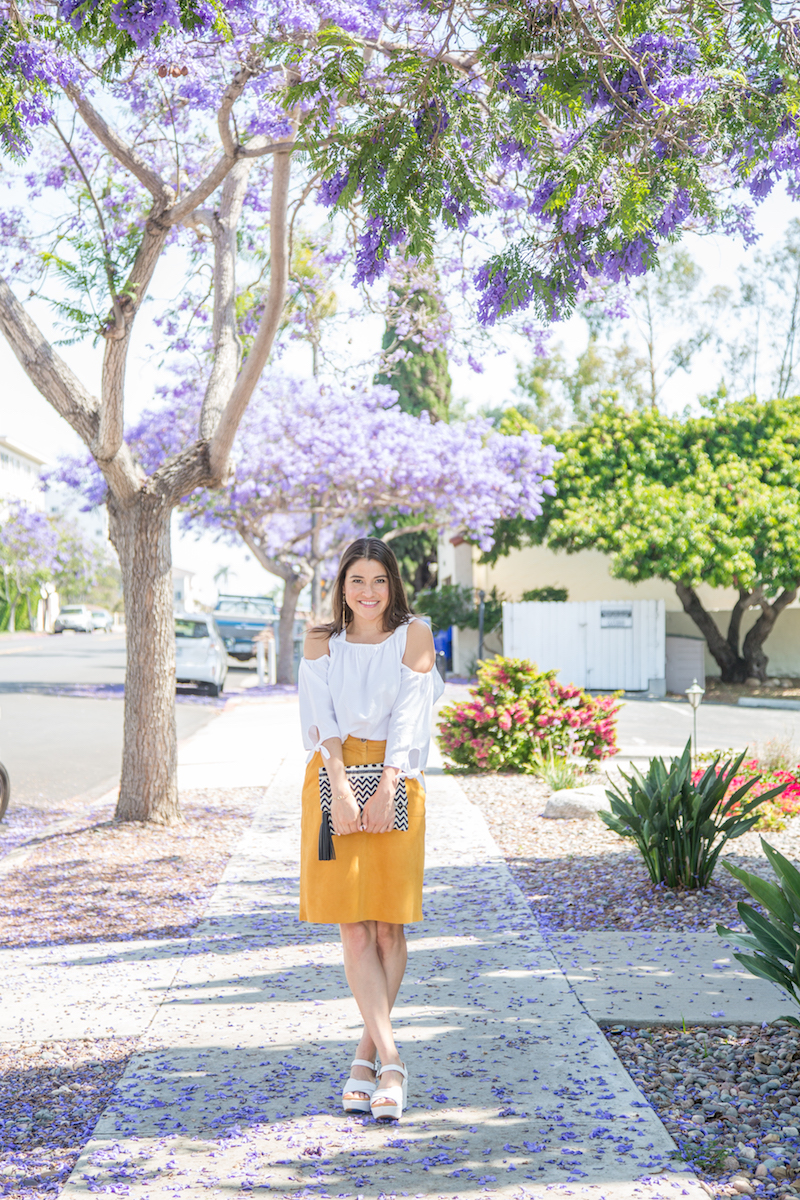 Summer is actually the best time to wear suede in a city like San Diego with its mild temperatures and minimal rain, but many of my clients feel hesitant to wear this material with the winter connotation. The hesitancy is understandable, but with these five tips on how to wear suede in summer, you are going to love the look this season…
Go Bright
The answer to how to wear suede in the summer truly lies in this one tip… the suede garments must be in summer colors. Skip brown, burgundy and black, and go for the yellow, pink or blue. Navy can also work for summer if you pair it with pastels and brights.
Pair Suede Garments With The Right Shoes
You don't want to wear light-weight, flat, or thin sandals with suede garments. The proportions will be off on the outfit because suede has a lot of "volume". Instead go for heavier, chunkier sandals and wedges, or sandals with a lot of straps. For example, flat sandals with straps that go up the ankle and leg will create enough volume for a suede skirt or suede dress. Besides thin sandals, you also want to skip closed-toe shoes that are too heavy, like standard boots or dark colored booties. This will feel too fall/winter. If it's not too hot, you can go for more coverage on your feet with open toe booties or light-weight, light-colored closed-toe booties.
One Suede Garment At A Time
This is a general guideline with suede, but particularly important during the summer. Multiple suede garments in one outfit will feel too heavy and very un-summery. (You may also look like a very stylish trapper, which is not my goal for you.)
Go For A Suede Jacket
Suede can be quite the light weight fabric, making it the perfect outerwear for those days that start warm, but turn cool when the sun sets. So, pair that light-weight suede moto jacket with structured summer dresses or shorts.
Suede Shoes Are Made For Summer
If you don't want to wear suede clothing in the summer, go for suede shoes. J. Crew has the best selection of summery suede shoes right now. As I said, they are far less likely to get ruined in the summer time due to the aforementioned lack of rain and mud, but you still need to spray them with Nubuck Protector. On that note, don't forget to spray all your suede garments with nubuck protector as well. Especially those light and bright suede pieces. I sprayed my yellow suede skirt twice for good measure.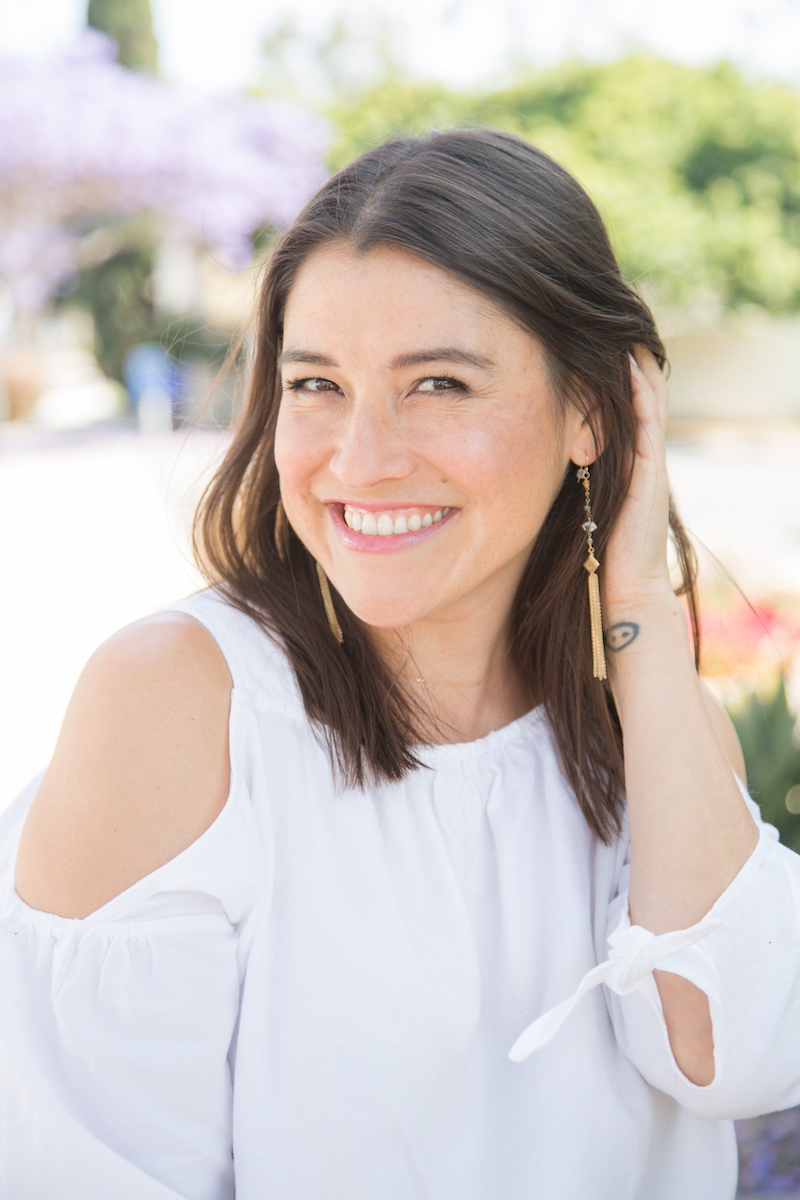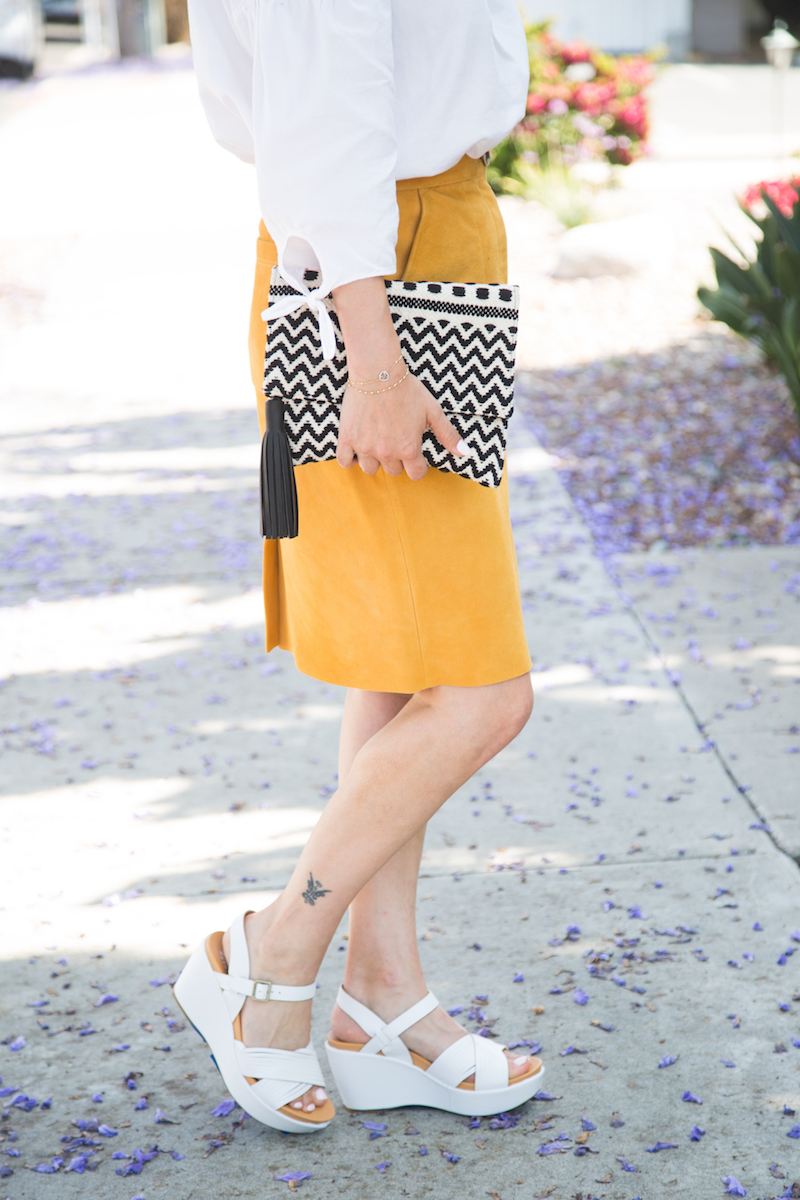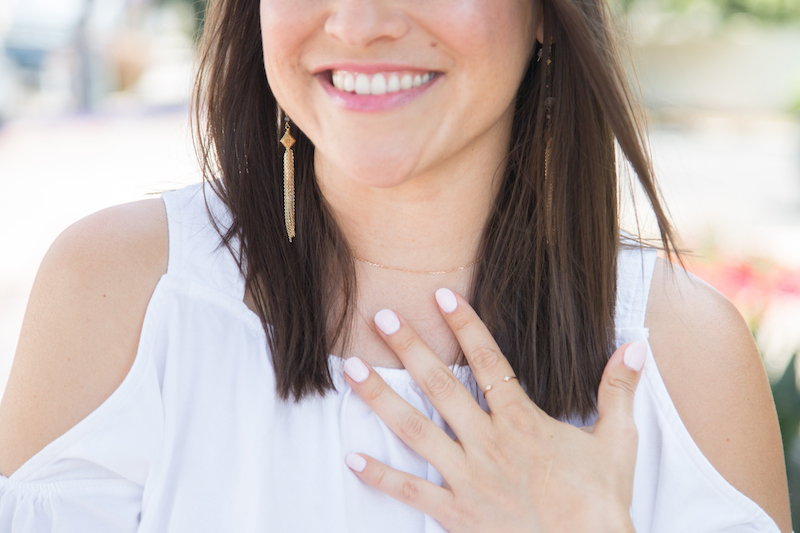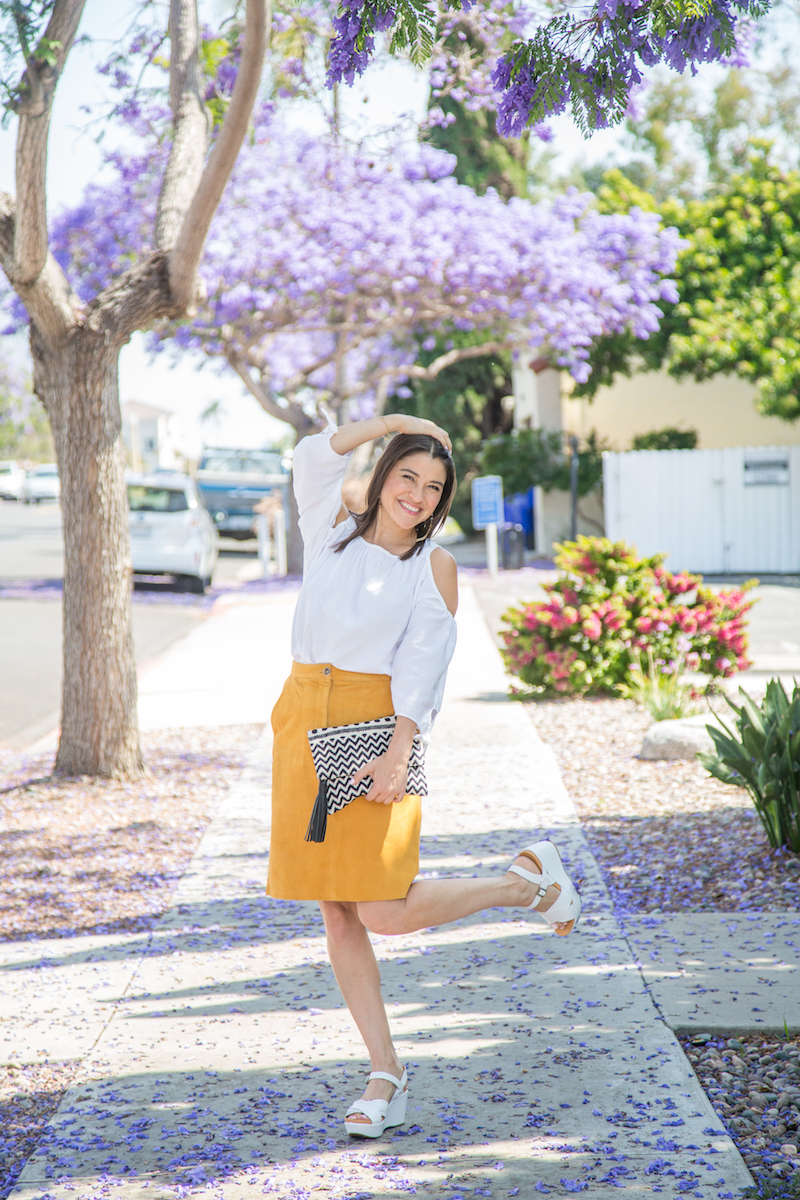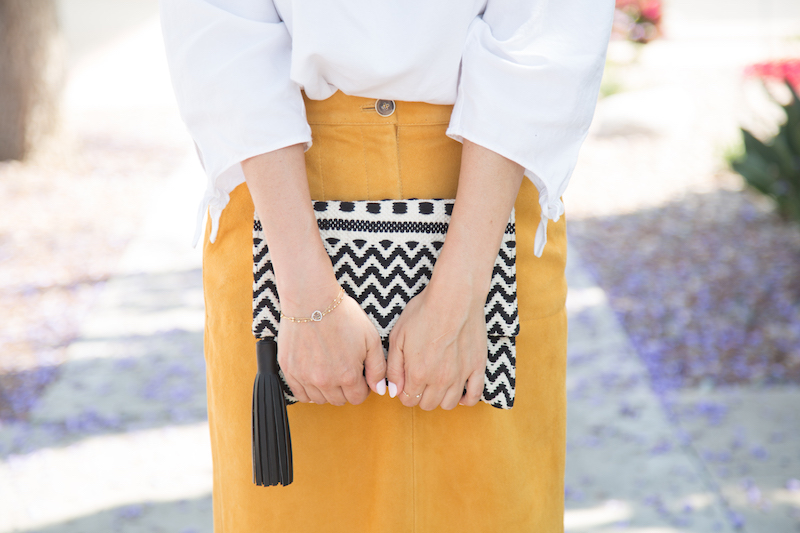 Photos by Dayley Photography
Make-up & hair by Antonella Annibale