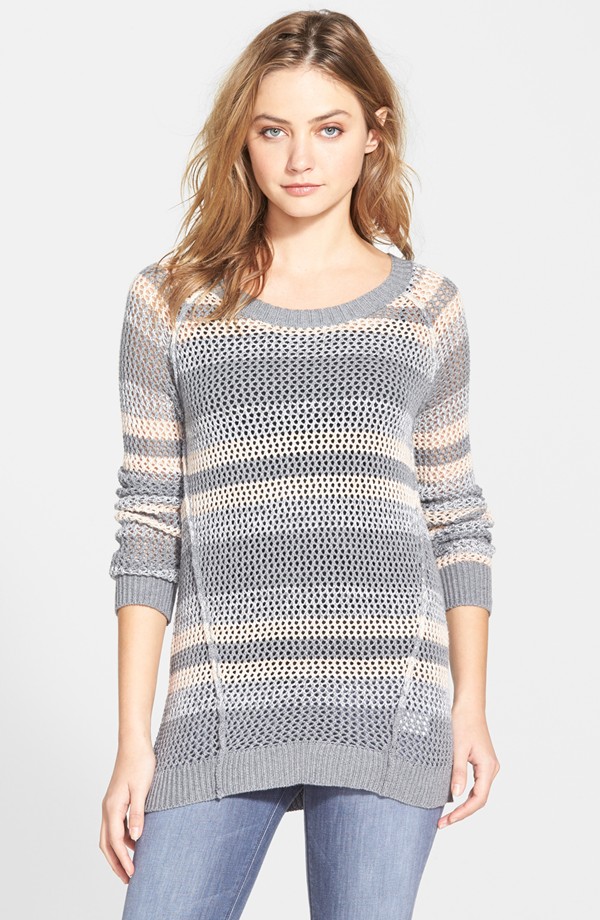 Splendid $168
You may have noticed magazines, blogs and stores advertising the chunky knit sweater trend. By trend, of course, we mean numerous designers produce a similar garment at the same time. With all these choices comes a lot of confusion. It is essential to avoid the itchy ones (ew), the awkward length ones, and the knits that just make you look heavy. After taking a handful of clients shopping for their winter pieces, I have selected my favorite chunky knit sweaters. They are cozy soft, flattering and stylish. But before I show you the best chunky knit sweaters, let's talk a little bit about how to wear them.
How To Wear Chunky Knit Sweaters
Chunky knit sweaters are all about the skinny jeans, lean pants, and leggings. Although I have gone to great lengths to find you the most shapely and flattering chunky knit sweaters, they are still, by definition, chunky garments. With all that volume on top, you need to show how lean and shapely you are at the bottom. (Note on leggings: you want your sweater to cover your crotch, but you don't want it longer than mid-thigh. It adds weight and makes you look short.) As for shoes, in general you want to skip the pumps and pointy toe shoes. Unless, you are going for an ironic look, the elegance of a pointy toe heel combined with a casual chunky sweater will look disconnected. Instead, go for tall boots, booties and closed toe flats. If you want to wear a heel, chunky heels are best. Got for a more rugged look, like these heeled Ugg booties. As for stylish layering, wear a turtle neck, or a non-silky collared button front underneath your chunky crew neck sweater.
When Chunky Knit Sweaters Get Too Hot
Here in San Diego, overheating is a real threat with all these fabulous winter goodies, like the chunky knit sweater. My trick is to hide a less winter-y top underneath my sweater, like a silk blouse or tank top. This way if you get too hot, you have the option of taking off your chunky knit gory. This trick is also valuable for those in colder cities where the threat of being in a room with overzealous heating is inevitable.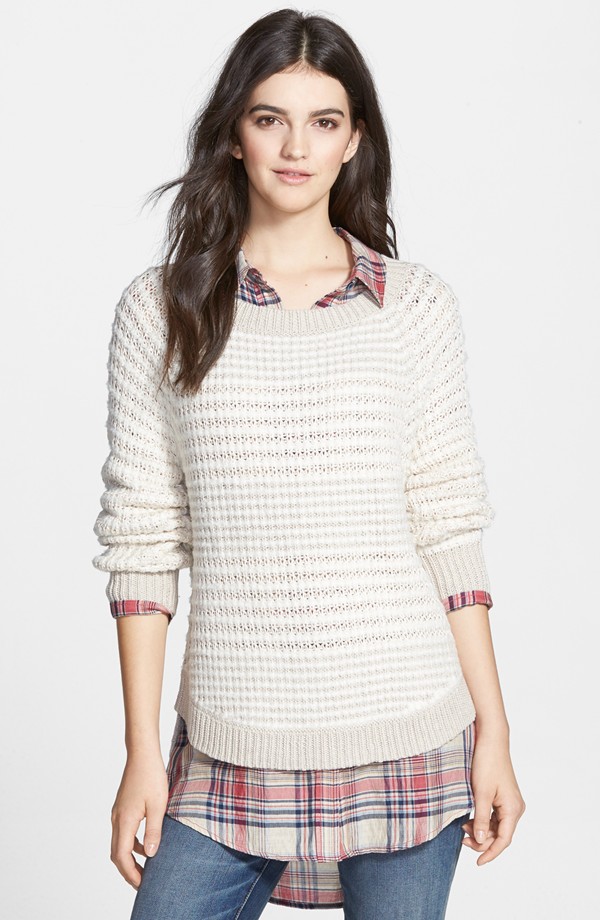 Hinge $52.80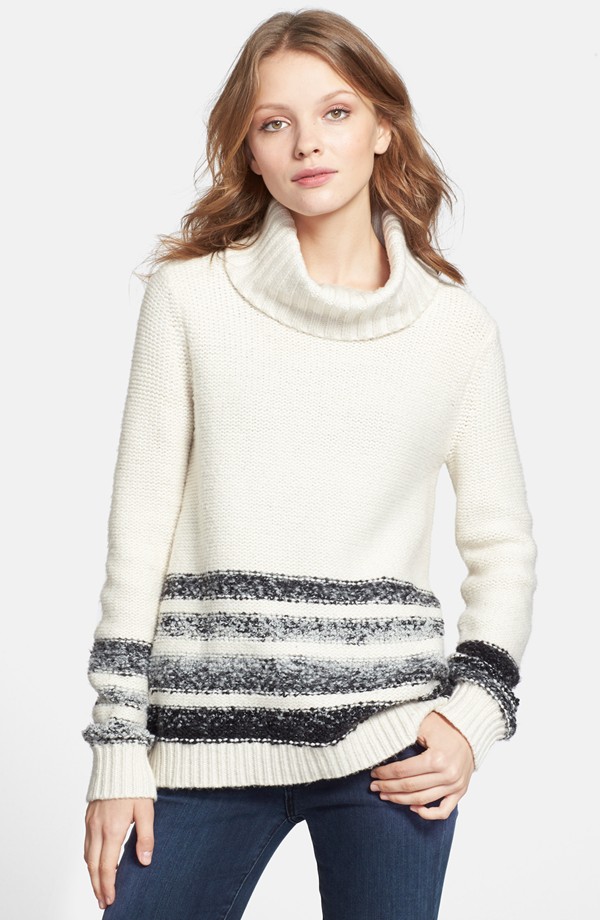 Splendid $172