Updated December 2018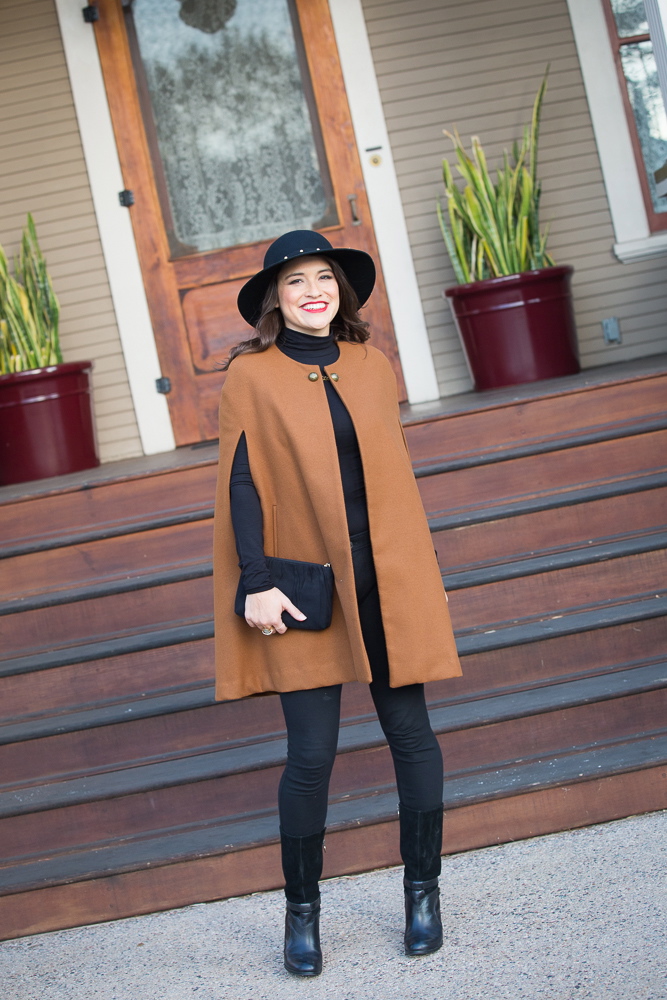 The lightweight turtleneck is a sexy basic for cold weather. I'm guessing a lot of you have been skipping the turtleneck for various reasons. Perhaps you don't know how to wear a turtleneck, or which one to buy. Or perhaps, you just lack the inspiration. Well, allow me to inspire you.
Which Turtleneck To Buy
You may recognize the Uniqlo Women Heattech Turtleneck Long-Sleeve T-Shirt from a few of my other posts. It's one of my favorite lightweight turtlenecks and is great for layering. You can wear it under dresses, vests, and sweaters. Though a little sheer, the Chelsea28 Layering Turtleneck is another great option for layering (hence the name). It's light, stretchy, and comfortable, and looks amazing with overalls.
One of my clients swears by the Wolford Portland Seamless turtleneck. I like the quality and sleekness, but it can be a bit shiny for some outfits. For instance, I prefer the look of a cotton based turtleneck with the sheen of a leather skirt, instead of adding more shine with the spandex look of the Wolford. Splendid also has a good turtleneck, but one of my all-time favorite lightweight turtlenecks is by Halogen. The fabric is pajama soft and I love that the neck isn't claustrophobic. You can fold the neck down, but the way it piles softly on itself is sexier and more laid back.
How To Wear A Turtleneck
If you have a flat stomach, wear a form-fitting turtleneck with anything you like from jeans to slacks. But if you have a pouch, I recommend tucking it into a forgiving high waisted skirt. I also like to use the turtleneck as a layering base. I use it under capes, fur vests, or sleeveless dresses.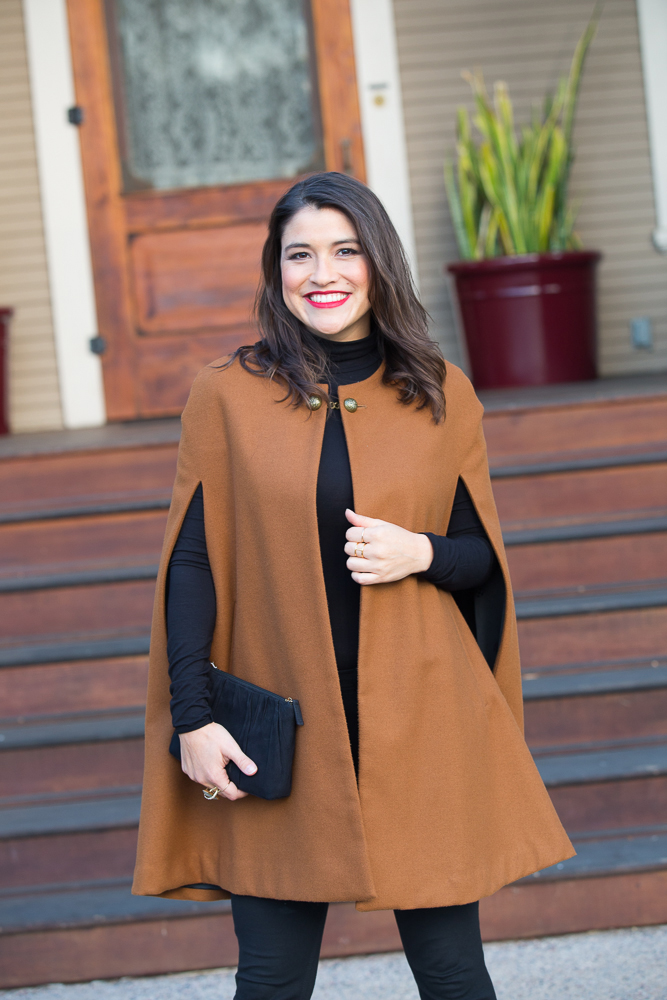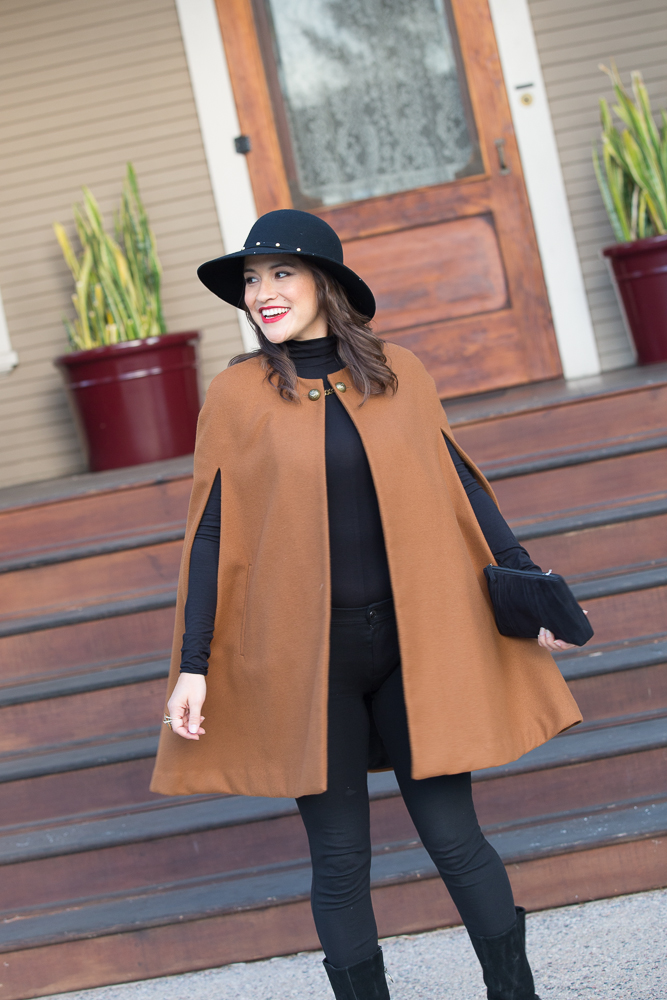 Photos by Dayley Photography
Make-up: Antonella Annibale