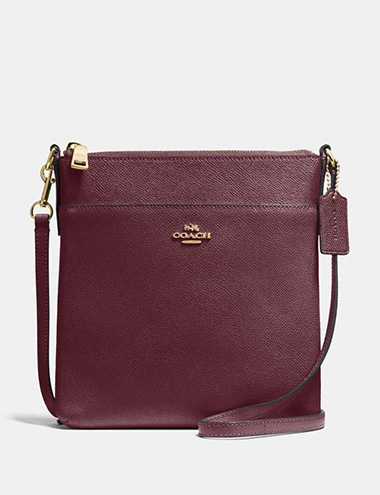 I have spent many a closet purge tossing out stale Coach logo bags. I'm talking a good 10 years of saying, "No, thank you" to Coach. At one point, it was simply a symbol of bad style. They're still putting out their C logo and "signature" prints, but they have evolved. Nowadays, Coach is one of my go-to sources for the perfect versatile bag and quirky fashion-forward pieces, like their Wizard of Oz collaboration and their dinosaur graphics.
What To Get From Coach
First of all, Coach is my favorite brand for a current yet versatile handbag and matching wallet. I really dislike a wallet that clashes with its carrier. I also love Coach's classic takes on today's trendy pieces, like their chic belt bag, sophisticated crossbody bags, and funky graphics. I also regularly use their shoes like their Chrystie bootie, and I recommend checking out their clothes each season. So many people don't realize they make clothing that blends edgy with classic. Below are my favorite pieces right now from bags to clothes.
What Not To Get From Coach
You've probably already guessed this, but skip the bags and wallets in the traditional tan and beige logo print, which they refer to as their "signature canvas." This includes bags with partial use of their signature canvas. In a similar vein, skip any bags in their "signature jacquard." You also want to skip any bag with a giant C on it or bags that close with a kisslock — too retro. Lastly, skip any bag or shoe with a snakeskin print, like this Tabby shoulder bag. I know many designers are trying to revive snakeskin, but I have yet to see a really fresh version of its "comeback."
Coach Womens Chrystie Bootie with Signature Buckle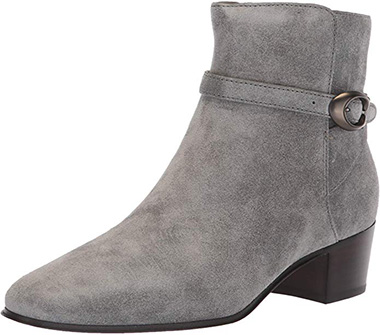 This Womens Chrystie Bootie with Signature Buckle is the perfect grey bootie. As you may have noticed, it's so hard to find a true grey bootie. So many end up looking taupe, green, or brown — but not this one. Also, it's chic and comfortable, of course. Only the best for you.
Coach Kat Saddle Bag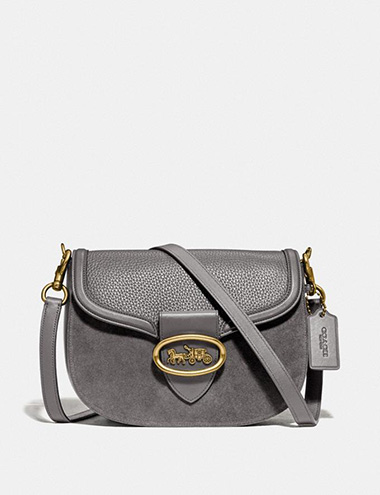 I adore this true grey Kat Saddle Bag. It's perfect for the weekend. I love a bag like this for dinner, a movie, or other weekend outings where I don't want to dress up with a clutch and I certainly don't need my tote.
Coach Charlie Bucket Bag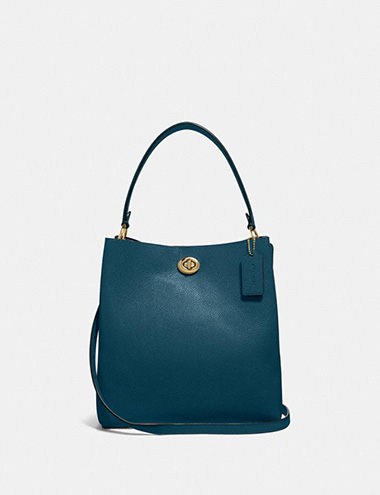 Coach has incredible taste when it comes to color. This Charlie Bucket Bag in teal is both versatile and a statement. It goes with black, navy, and brown. This color can even go with a muted palette if it's not too dull.
Coach Wizard Of Oz Highline Tote With Motif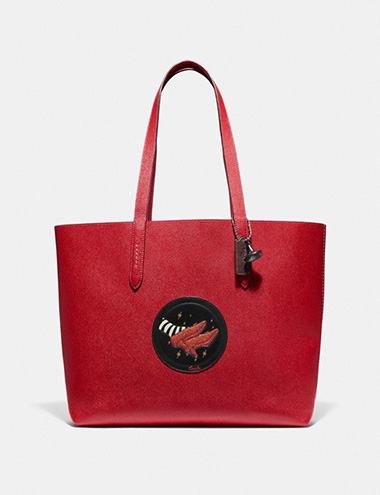 The Coach Wizard Of Oz Highline Tote is the bag I want this season. This embodies the perfect quirkiness I was referring to in my introduction. It is both spunky and timeless. Pair this with black, red, yellow, and navy looks.
Coach Charlie Carryall 28 With Scattered Rivets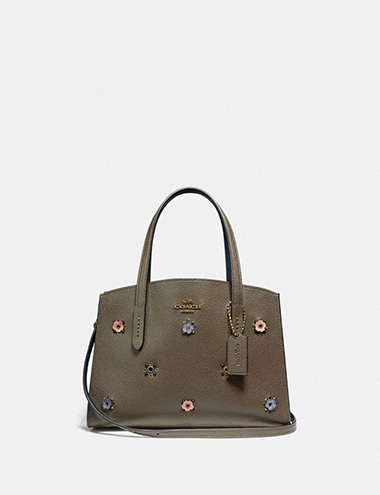 Coach's little flowers have caught my attention the last few years. I call them the Coach flowers. I'd love for this Charlie Carryall 28 With Scattered Rivets to be their new signature.
Coach Accordion Zip Wallet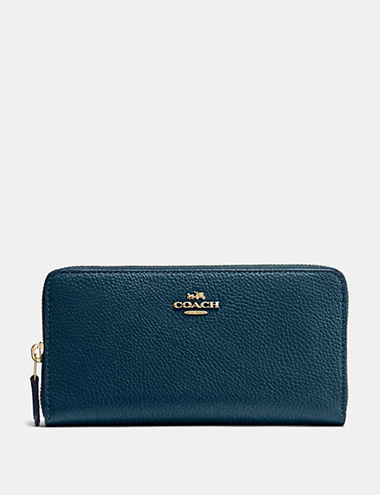 Here is that Accordion Zip Wallet that comes in all the colors of their classic handbags. Step one, pick your handbag. Step 2, type the color into the search engine of the Coach website and select your matching wallet. I can't tell you how much I love this.
Coach Cotton Trench Coat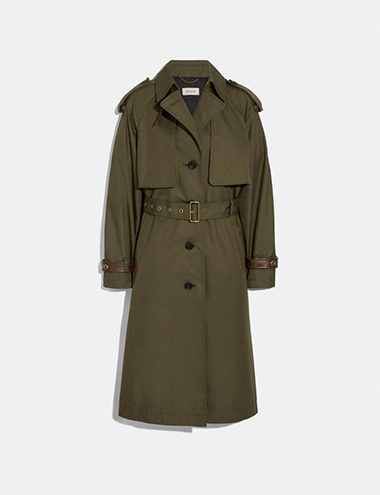 I cannot wait to put this olive green Cotton Trench Coat on someone. It will be forever versatile.
Coach Charlie Carryall 40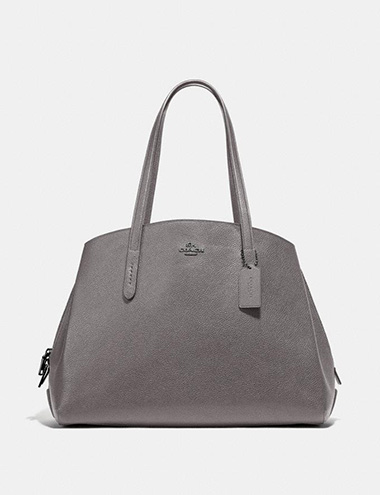 Coach really does grey correctly, as you can see with this Charlie Carryall 40.
Coach Kitt Messenger Crossbody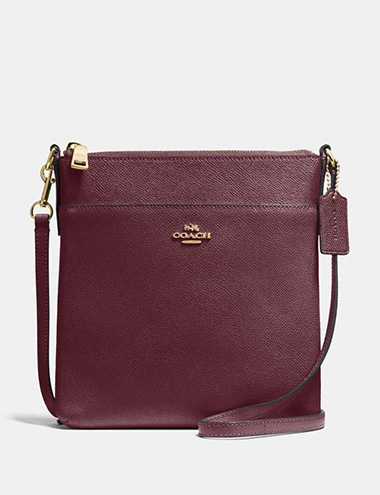 This Kitt Messenger Crossbody is one of my go-to recommended travel bags for my clients. It comes in versatile colors and the size is perfection. You can fit everything you need for traveling: a water bottle, your cell phone, sunglasses, and a smaller wallet.
Coach Skinny Wallet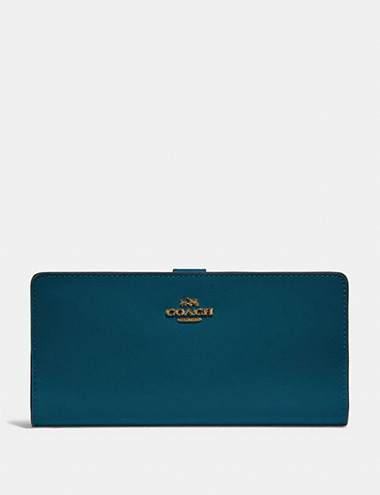 Their Skinny Wallet is what I recommend for minimalists or for traveling. I also carry a small wallet when I travel that holds only what I need for the city I am in, whereas my day-to-day wallet has all my gift cards, punch cards, and all kinds of things that I need once in a while, like my Costco Card, batting cage Play Card, and Zoo membership ID.
Coach Sutton Crossbody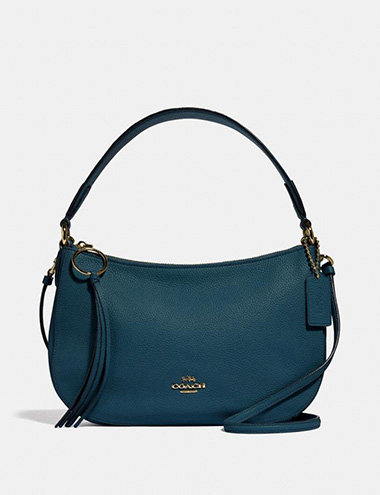 This Sutton Crossbody is good for those folks who need an everyday purse, but don't need to carry a lot. People that aren't me basically. (I always need to carry a lot of crap it seems.)
Coach Belt Bag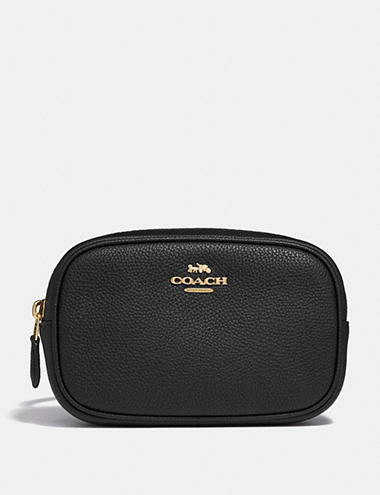 I love the Coach Belt Bag! Wear it at your high waist with a dress, or wear it as an actual belt with your jeans. This is one of the most timeless belt bags available.
Coach Camera Bag With Rexy And Carriage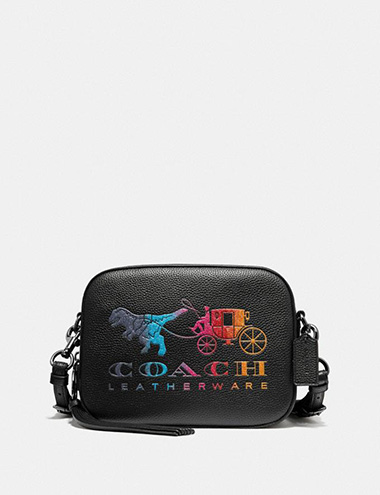 I couldn't resist recommending this incredibly charming Camera Bag With Rexy And Carriage. I just got back from DC where I visited the Smithsonian National Museum of Natural History, and I am bonkers for dinosaurs right now. I want this bag.
Coach Hayden Foldover Crossbody Clutch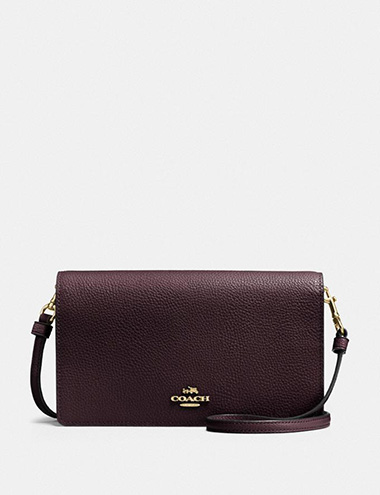 This Hayden Foldover Crossbody Clutch is perfect for a night out dancing, traveling on the minimal, or another dressier event where you need your hands free. It's a clutch with a chic strap so you don't have to be a slave to holding it. I am about to buy a bunch of these to replace most, if not all, of my clutches. I am so tired of carrying things — that's the purse's job.