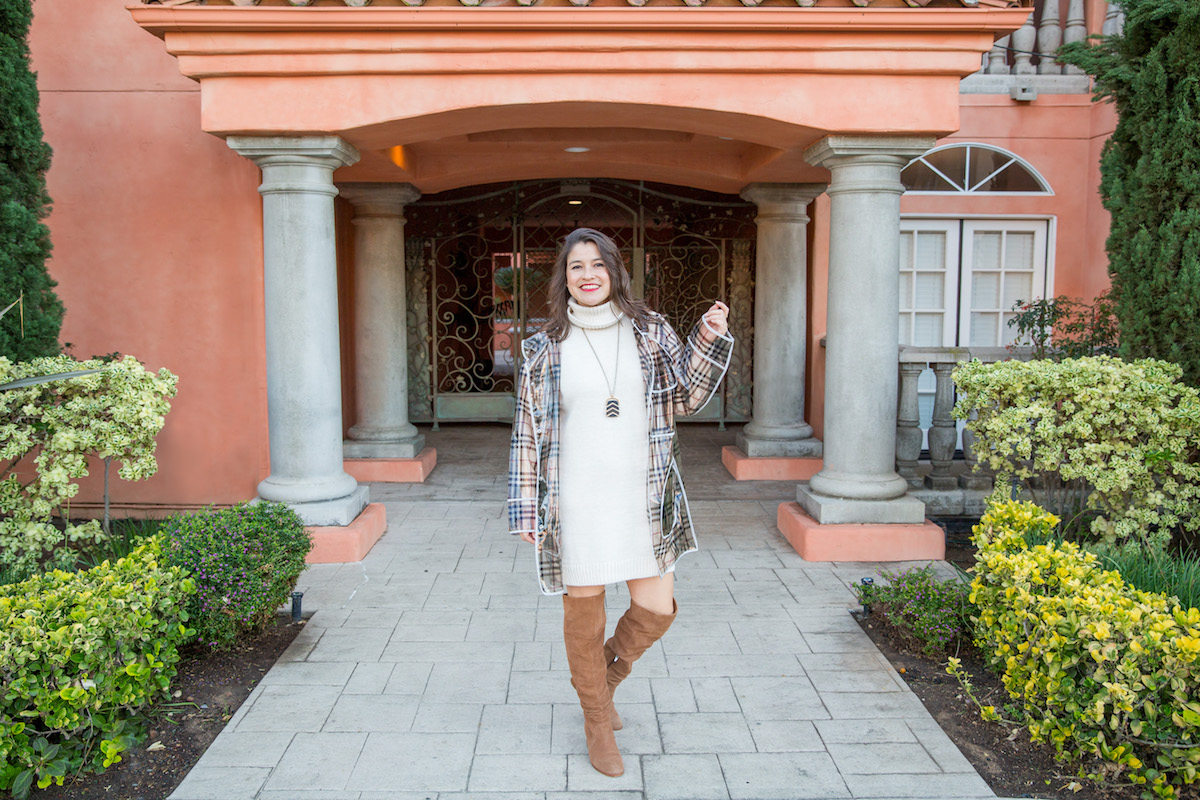 Like my girl Courtney of The Dainty Darling, I live in over-the-knee boots come winter. Some people religiously wear them over skinny jeans and leggings. And when I say some people, I mean cold people. In San Diego, I don't have to worry about such things, so my favorite way to wear over-the-knee boots is with dresses. Why? Because it's easy, yet bold. And isn't that usually the reason I love things? That's why I consider myself a bold minimalist. I constantly utilize the simple style equation of pairing statement pieces with basics.
Dresses To Wear With Over-The-Knee Boots
The best dresses to wear with over-the-knee boots are shorter ones. I like about 4-6 inches between my boot and my dress hem. And if it's not a sweater dress, I love a flowing or A-line silhouette. Skip the body-con looks because unless it's incredibly fresh, it can feel try hard.
Favorite Over-The-Knee Boots Right Now
The best over-the-knee boots ever are the pair pictured. Unfortunately, I bought these thigh-high goodies years ago. I knew I would never find anything as good so I bought four (yup, four) pairs of them so you will continue to see them for years to come. Not to worry though, I have found some other great over-the-knee boots for you. Here are my favorite pairs this season…
Stuart Weitzman Lowland (in asphalt + black)
Stuart Weitzman Lowland (in Dovetail blue gray)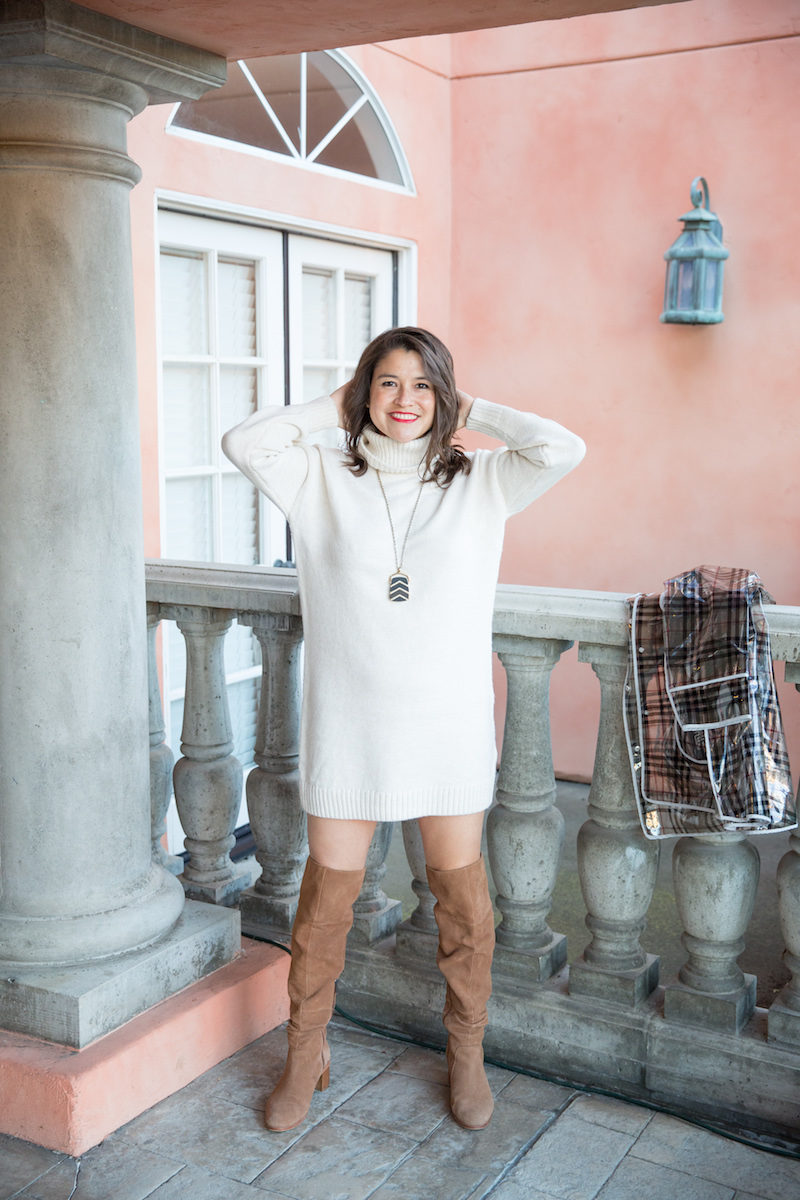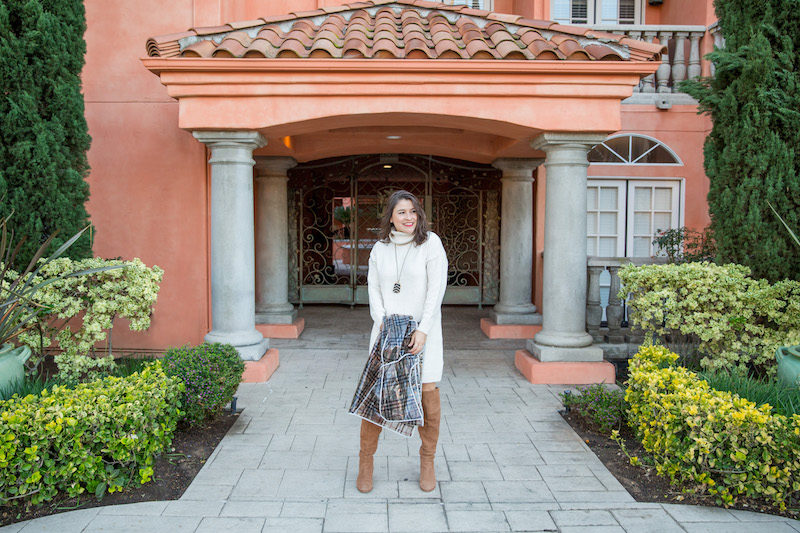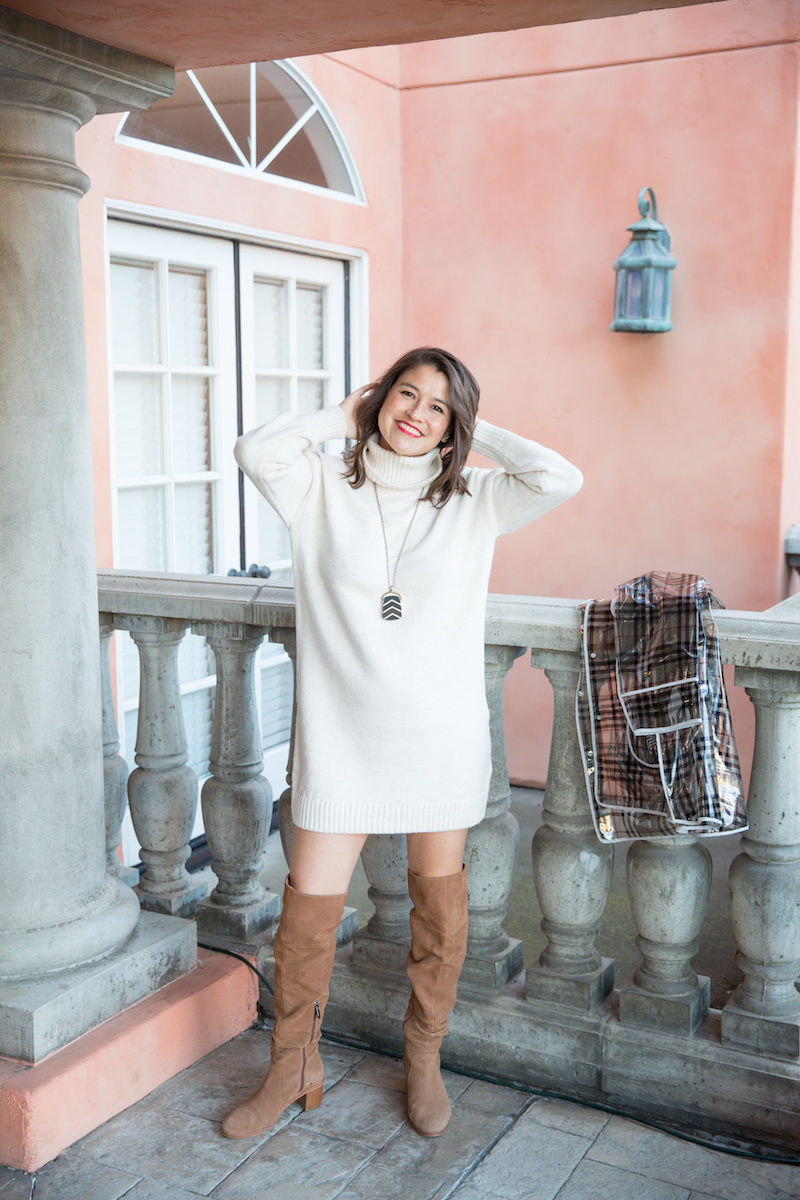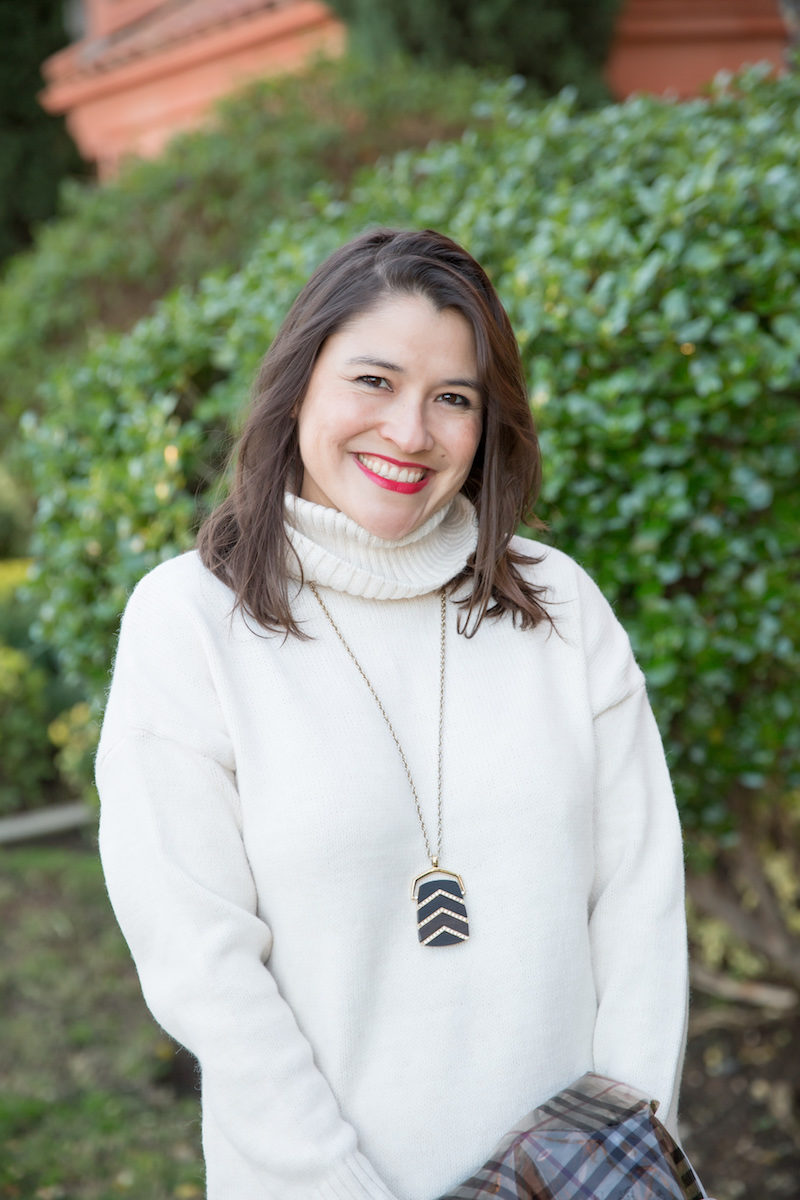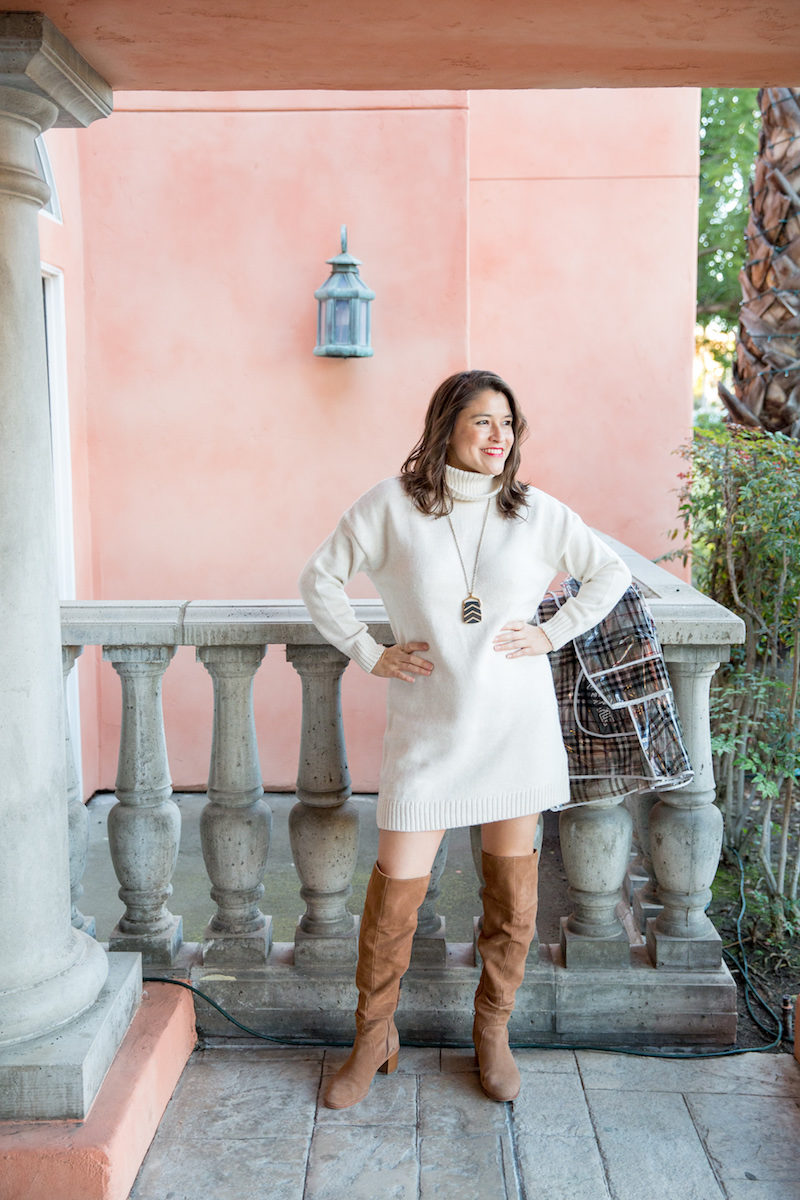 Photos by Dayley Photography