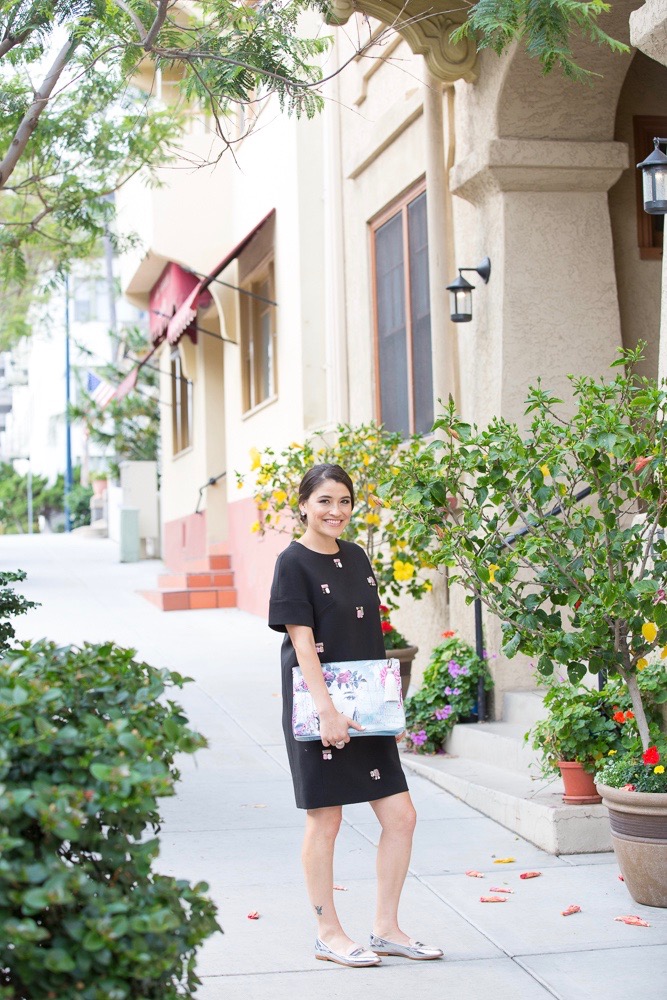 dress: Kate Spade, shoes: J.Crew, purse: Papaya Art (similar here)
A large part of my job is lengthening the line of one's body. This involves v-necks, shorter hems, slim bracelets, ruching, waist defining anything and scallop hems. I do love flattering one's figure, but sometimes it's nice to kick the lengthening to the curb and embrace fun garments and comfortable outfits that basically make us look short, fat or both. My rule of thumb for these unflattering garments is it better be absolutely fabulous and completely comfortable. Here are some of my favorite unflattering fashions that do just that…
Loafers With Baggy Dresses
Loafers with slim ankle pants or the perfect shorts look slimming and stylish, but loafers with almost anything else often makes us look short and stout. Pictured above you can see me swimming in an embellished Kate Spade shift dress and silver and blush J.Crew loafers. I felt absolutely chic and pajama comfortable in this getup.
Colorful Muumuu or Vivacious Caftan
A grand, gargantuan flowing colorful drape of fabric that is the mumu or caftan is fabulous. I am absolutely in love with Dolce & Gabbana's banana leaf print silk caftan. It's actually quite flattering considering all the fabric.
High-Waisted Baggy Pants
The high-waisted baggy pant is notoriously unflattering in the belly or torso area, but occasionally one comes out that makes it worthwhile. In fact, Free People has put out a fantastic crop cargo pant that is fresh, fun and comfortable. Again, its actually quite flattering considering what it is.
Graphic Sweatshirts
Sweatshirts don't do the body any favors, but the overzealous sweatshirt is one of my favorite things. Of course Kenzo always has some aggressively graphic sweatshirts to share with you. And Ann Demeulmeester has a fantastic black velvet dolman sleeve oversized sweatshirt thing that I love it, despite it being black. If you pair it with leggings you will be utterly fabulous, 100% comfortable and definitely au courant come fall. For something a bit sweeter, try J.Crew's Save the Elephants Sweatshirt. 
Bizarre T-Shirt Dresses
With the spirit of the muumuu in mind, bizarre t-shirt dresses are so fun, deeply comfortable and easy to throw on for a sloppy look that feels like an intentional fashion choice. The Fifth Label has quite the delightful man repelling t-shirt maxi dress available right now. It's on sale. I wonder why.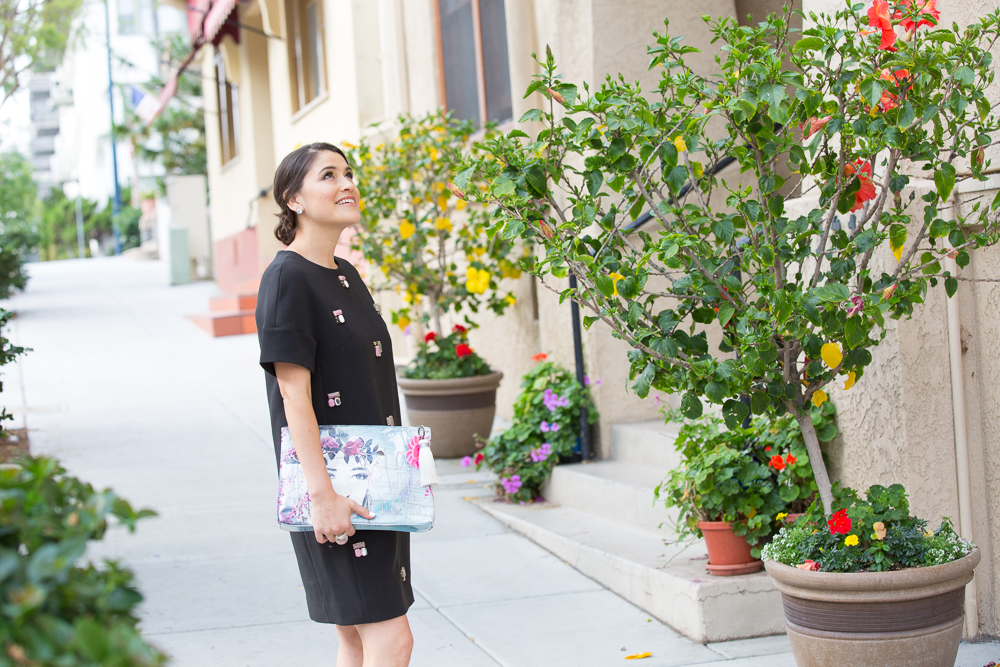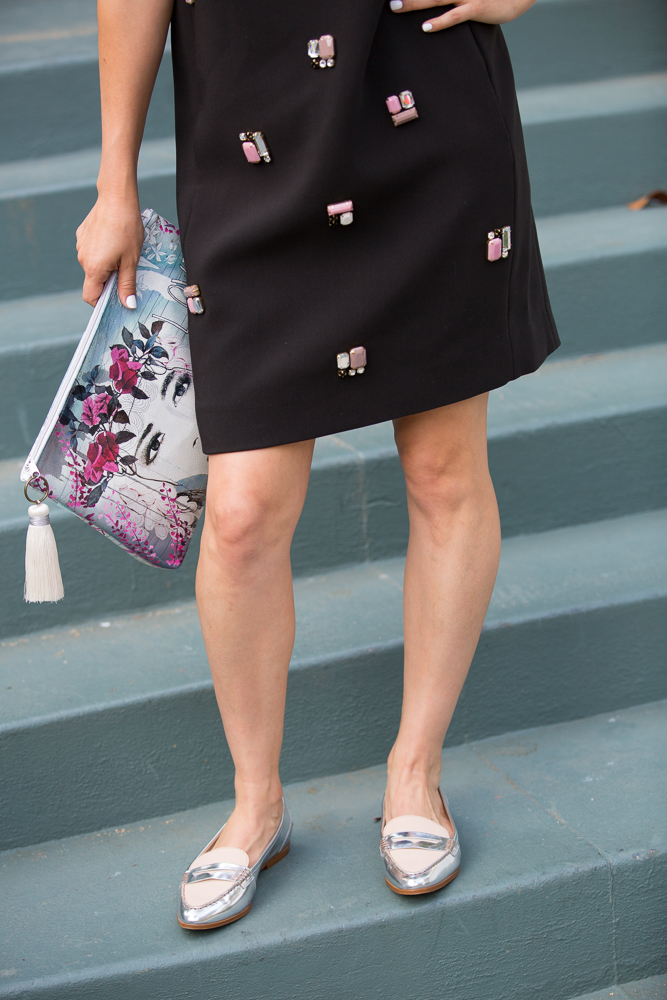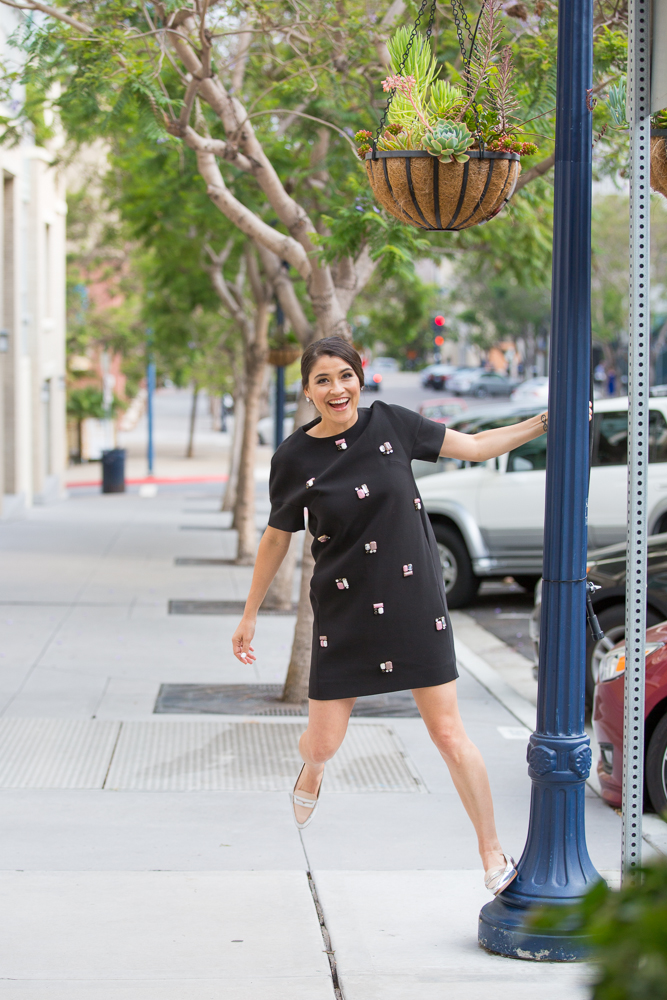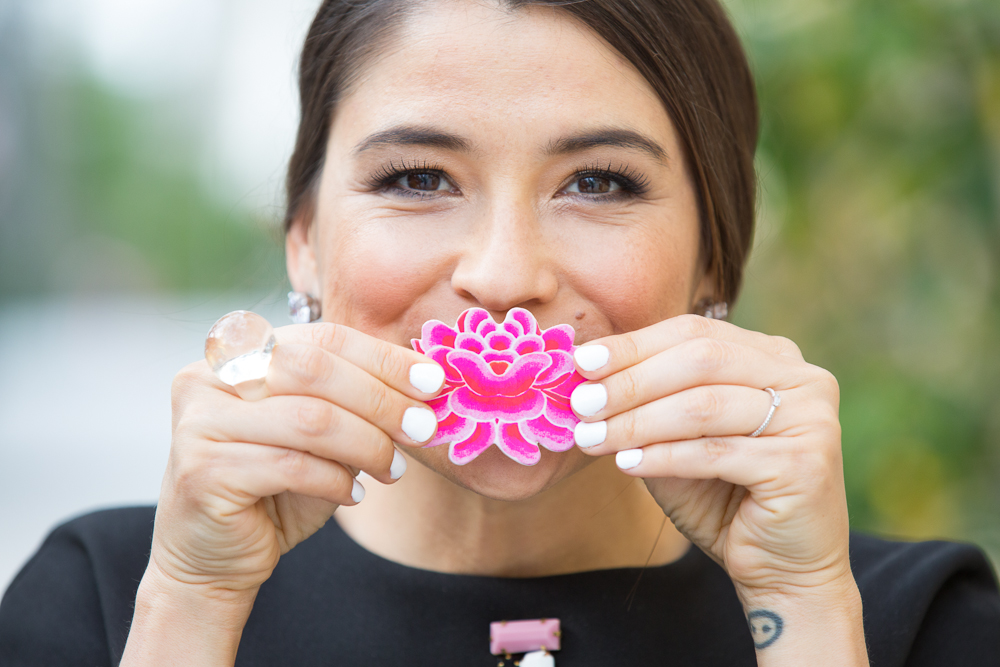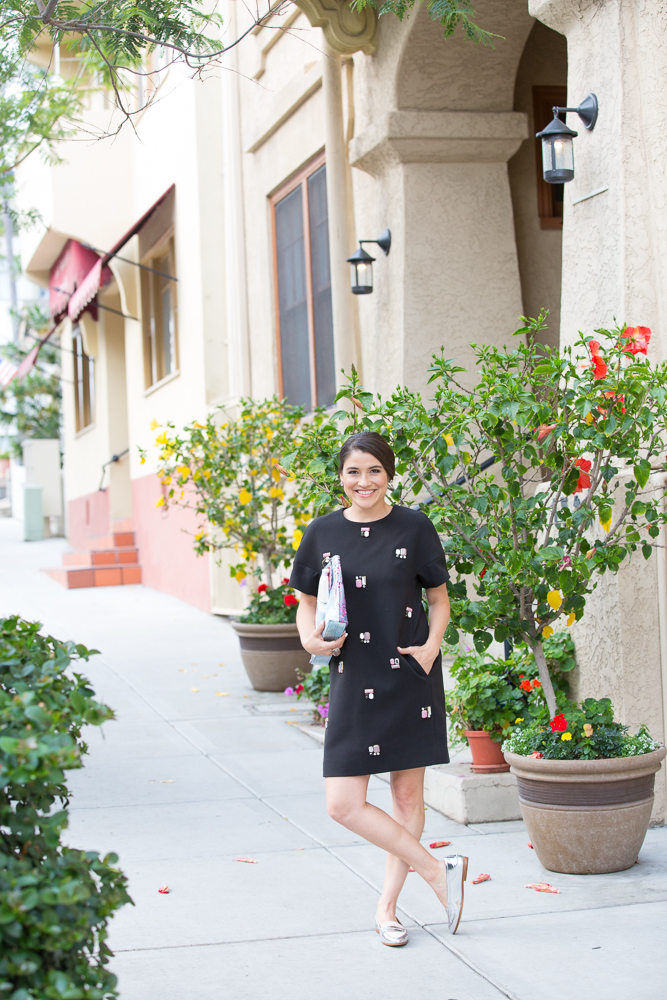 Photos by Dayley Photography
Make-Up by Antonella Annibale