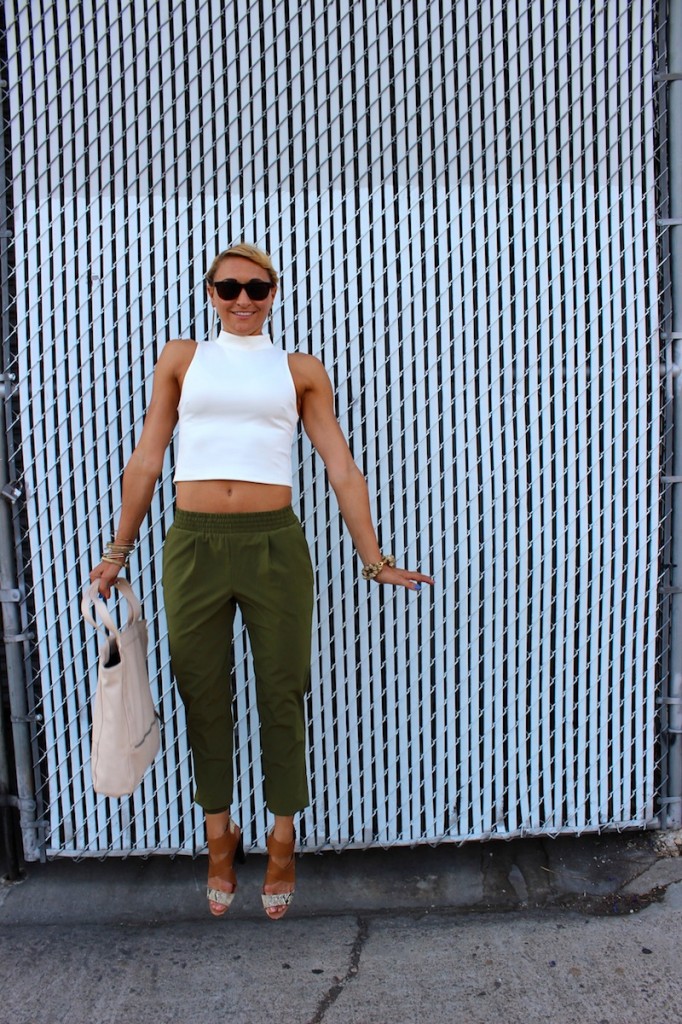 Name: Jacqueline Edelman
Occupation: Marketing Communications
Wearing: pants: ASTR, top: Wayf, shoes: DSW, bangles bracelets: Buffalo Exchange, alphabet bracelet: gifted, earrings: Buffalo Exchange, rings: H&M, sunglasses: Marshall's.
Personal Style: "I have different aspects to my personality and my wardrobe definitely reflect that. One day I'll exude sophisticated, classic elegance and the next I'm channeling my inner rock star with an awesome pair of faux leather pants – it just depends on what mood I'm in that day."
Favorite Store: "Aside from vintage and consignment shops where I enjoy digging around for one of a kind pieces, I love Nordstom, Nordstrom's Rack and Marshall's for a bargain. I also am somewhat addicted to online shopping sites like Ideeli and Haute Look."
Favorite Fashion Trick: "Dress to suit your mood – if your not feeling your outfit, you won't be comfortable. And when in doubt, you can never go wrong with a good old white shirt and jeans."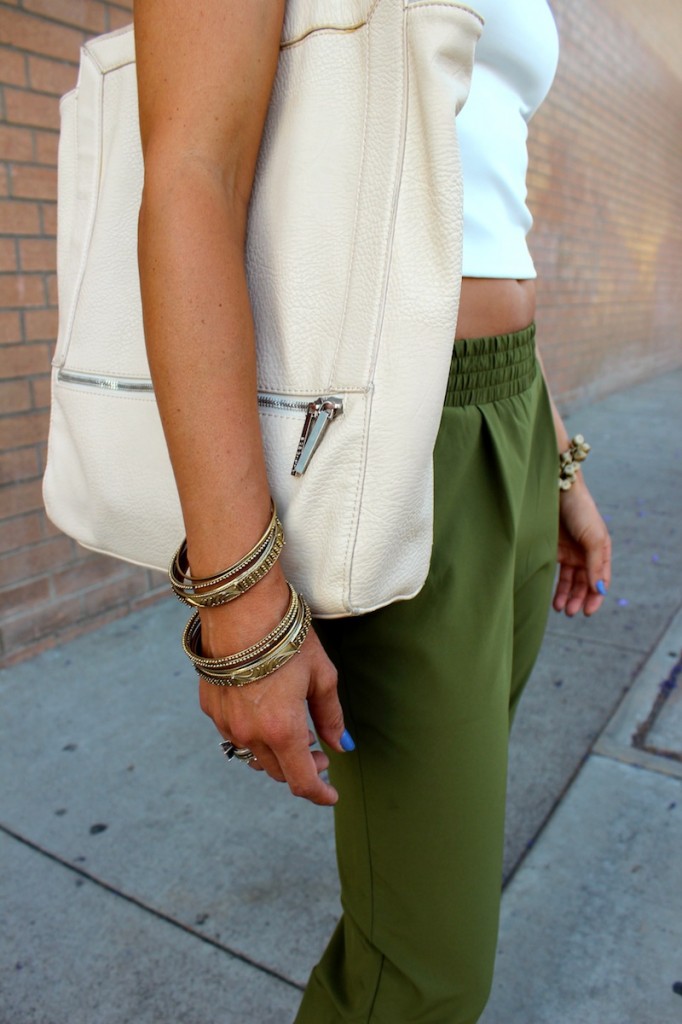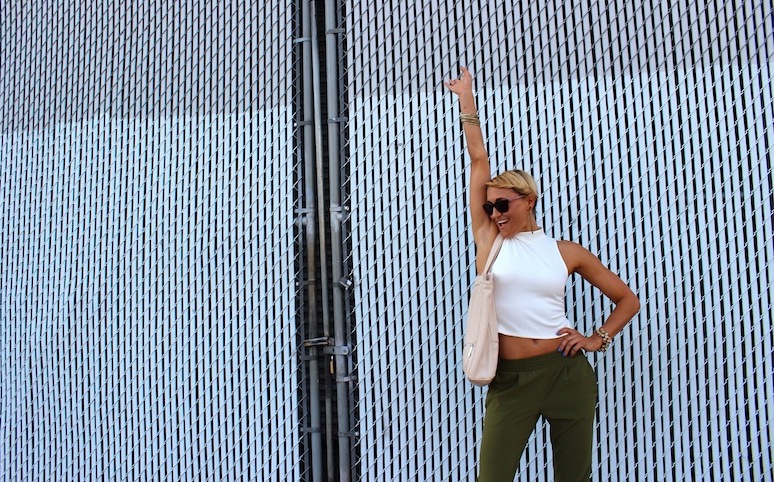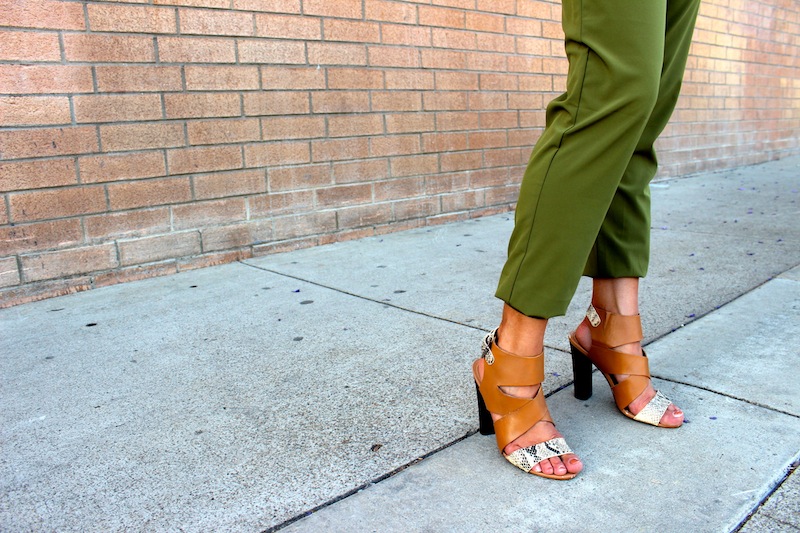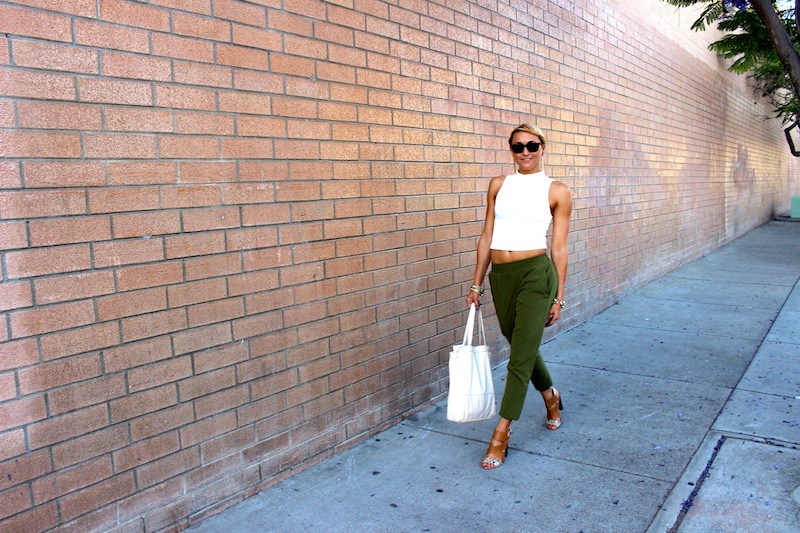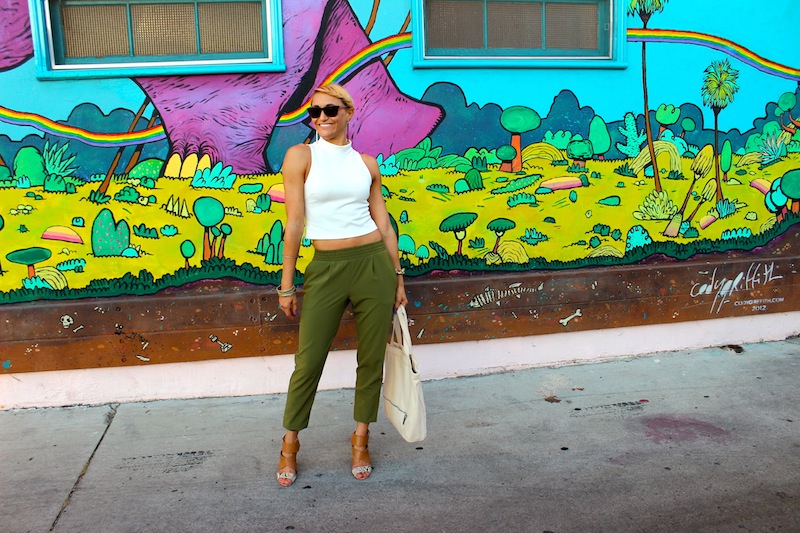 Personal Style Profiles feature folks with a strong sense of fashion. They often embody the exception to fashion rules. These individuals are not my clients.