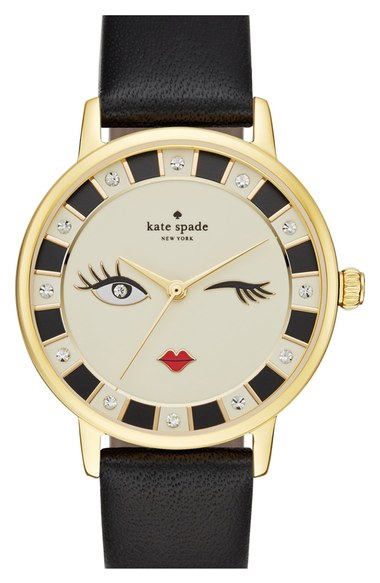 Spring is so full of fun fashion. We have trinkets on hand bags, humorous shoes, cartoons, delightful accessories, and elaborate prints. I love fashion with a sense of humor.
Is Your Personal Style Minimal, Utilitarian or Simple?
If this kind of fun fashion is not you, feel free to skip it all, but may I suggest playing just a little. I highly recommend a Kate Spade watch or an accessory. Check out all the whimsy out there and choose your favorite little piece to add to your wardrobe.
Are You Generally Fashionable?
If you are a fashionable sort that likes to consistently add an au courant item to your wardrobe each season, month or week, embrace the fun fashion, but don't get carried away. Add a few jewelry pieces, a shoe and a garment. Basically, you want to get your favorite unique pieces without overwhelming your wardrobe. This kind of fun fashion is so memorable you don't want to be stuck with a bunch of clothing and accessories that everyone remembers you wore last week.
Is Fun Fashion Your THING?
If your style is a whimsical delight, time to stock up. I always alert my clients when their personal style is available for sale, aka "in style." You see, most people in their thirties or older have a pretty consistent personal style for a lengthy period of time. Sometimes one's personal style stays the same for their entire life. Stores' inventory do not have that kind of consistency so when your personal style is actually "in style," that's your cue to shop.