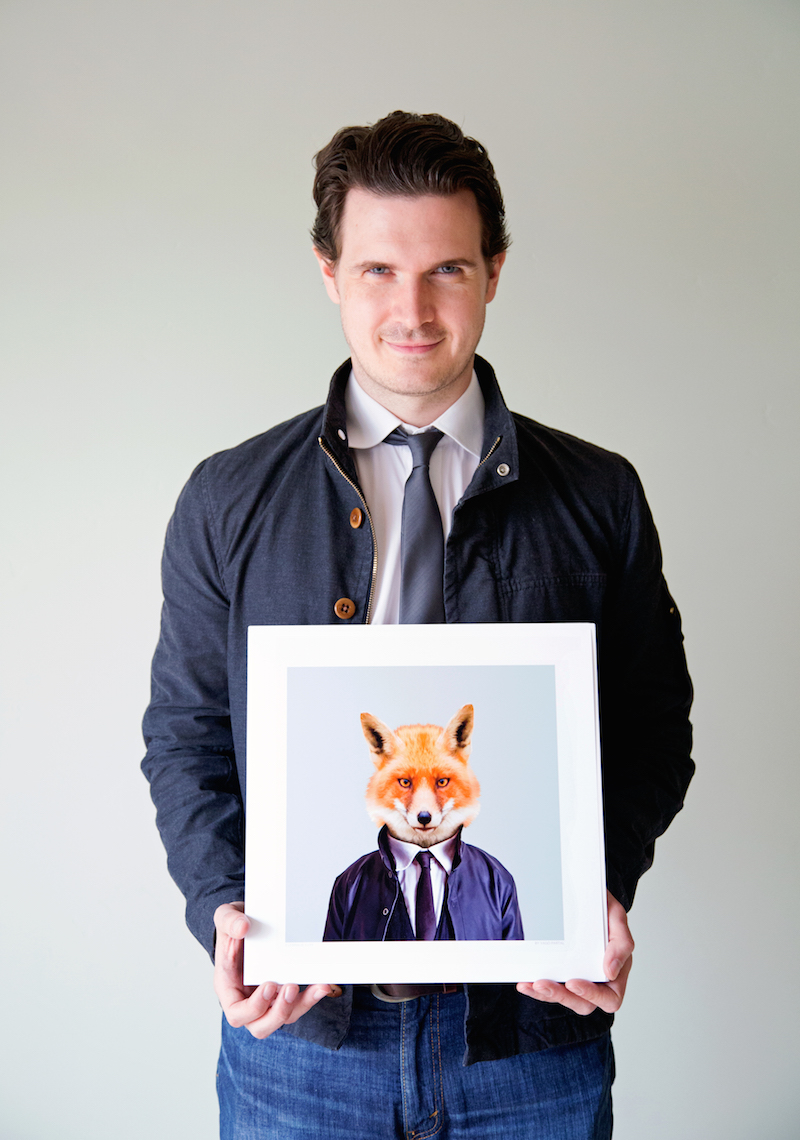 Fashionable gift ideas for men can be quite challenging for a woman because you have completely different body types than men (duh). You know what jeans feel right for you, but most likely you will not know the jeans that feel right on his body. Thankfully, 30% of my clientele are men and gift giving is 'my thing.' I have also included some non-fashion items for variety.
Personalized Art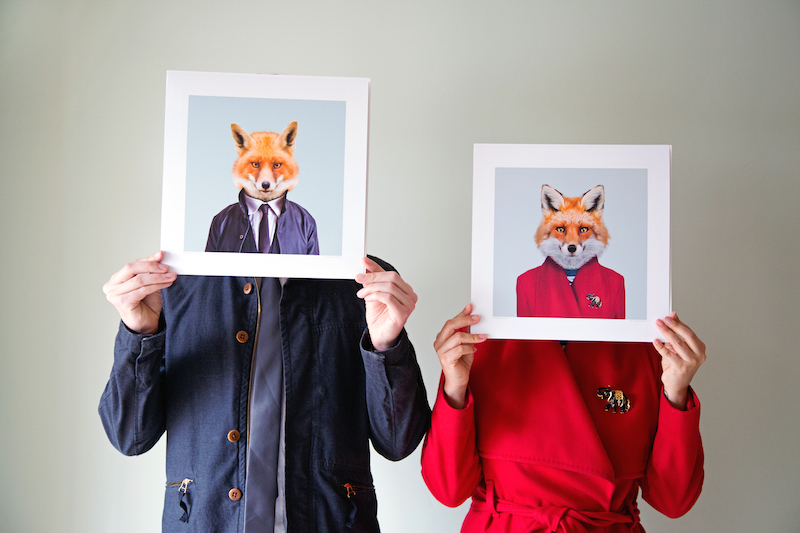 Art is a very personal present that can be one of the best gifts he will ever receive. For David and I's 4-year anniversary, I commissioned the Spanish artist Yago Partal, famous for his Zoo Portraits, to create a female fox to compliment his original Fox Portrait. David had seen the 'Fox' in a gallery in London and felt connected. To save you a long story, let's just say the fox is David's spirit animal and the wardrobe Partal's fox wore was spot on for David. I needed a female fox to add romance to the gift, but Partal did not have a vixen in his collection. Inspired, I contacted his delightful publicist, Isabelle Brazsó, explained that I wanted a female fox portrait that wore a specific outfit, and they agreed. I then had Robin Dayley photograph me in my go-to London outerwear, a Ted Baker wrap coat, and sent the images to Yago for inspiration. When David opened up the two fox portraits he was truly touched to see his old friend, the male fox, and recognized immediately the vixen was customized to me. I have never seen him so "chuffed," as the British say.
Perhaps your husband, boyfriend, father, son, child, or friend would also enjoy one of  Yago Partal's zoo portraits. And if you don't see the right animal in the right outfit available, now you know Yago can make you an original one. They are sold through Evermade, and they arrive timely in chic, yet solid packing. I love they way the box opens up to reveal the portrait. You'll know what I mean you get it.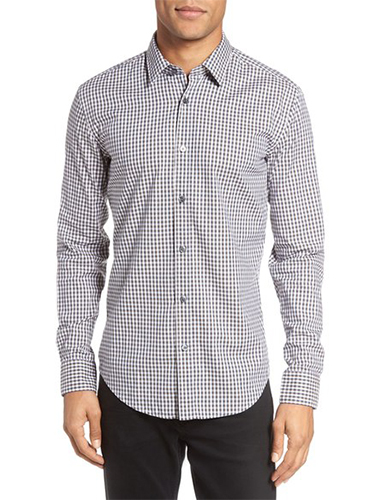 This Boss slim fit shirt in olive is a super versatile checkered shirt that can go with jeans, chinos, and slacks. He will love it.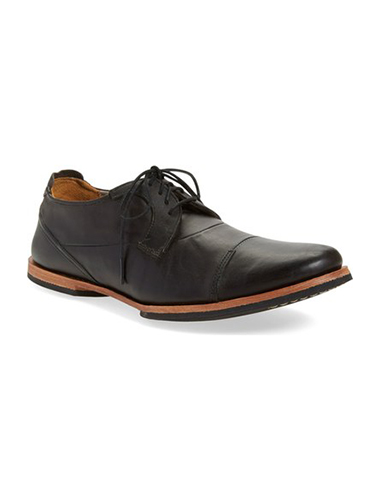 Black shoes with jeans rarely work. That is what makes these totally comfortable Timberland Wodehouse cap toe oxfords so glorious. They are rugged and matte enough to work with jeans, as well as chinos and AG's 5-pocket casual pants. This shoe is for the man who wears a lot of grey or black shirts or prefers charcoal or black jackets and sport coats.
This Ted Baker sweater in deep purple is a must. It flatters muscular and non-muscular men alike and this color is completely new to most men's wardrobe. There are six other yummy color options, but this one is a real breathe of fresh air for men. It is masculine, but different. Also, the v-neck is not too low, so he can layer over a collared shirt like the image above, or just wear it by itself like a long sleeve t-shirt.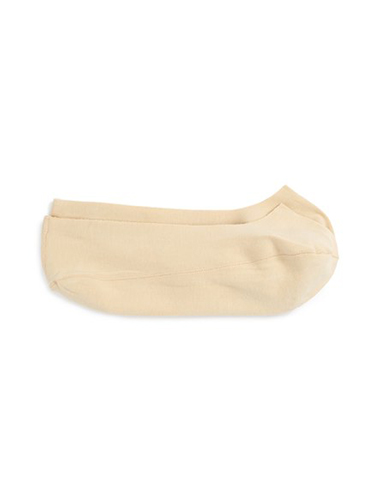 I recently put a handful of different no-show socks on a client and had him report back to me on the best. These Calvin Klein laser cut no-show socks are the winner, and they wash really well, unlike their mostly cotton counterpart. These socks are a mixture of cotton and spandex.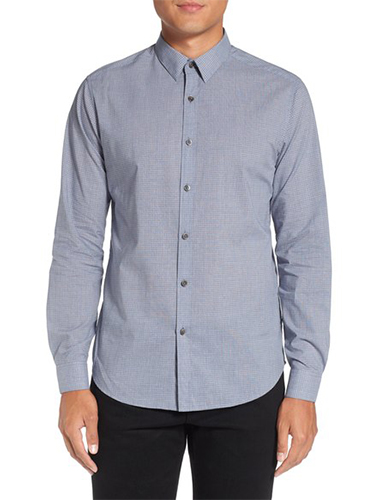 This Theory 'Zack' trim shirt is another perfect go-to for any leaner man. It can go with jeans, chinos, and slacks. It's a winner.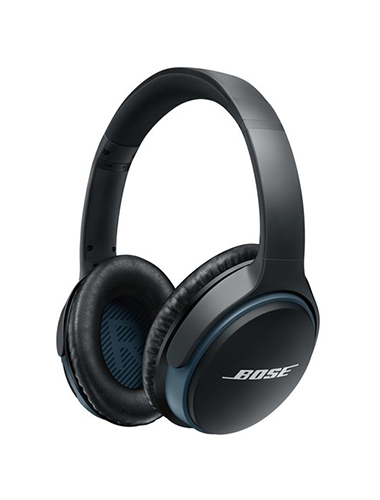 These Bose headphones live up to Bose's reputation for high quality sound and works great for work and travel. It has 30-foot wireless bluetooth range, call answering capabilities, and up to 15-hour use on a single charge.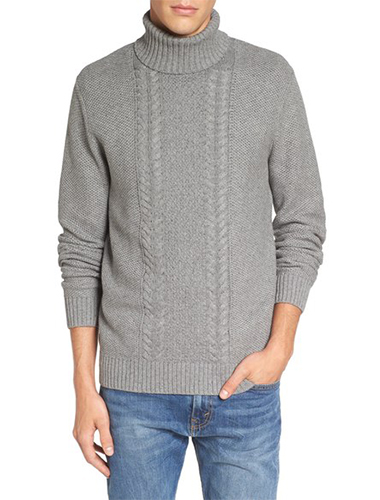 Cold weather fellas will have a real crush on this 1901 100% cotton cable knit turtleneck sweater. It has zero itching, flatters the torso, and works on men 5′ 10″ and taller.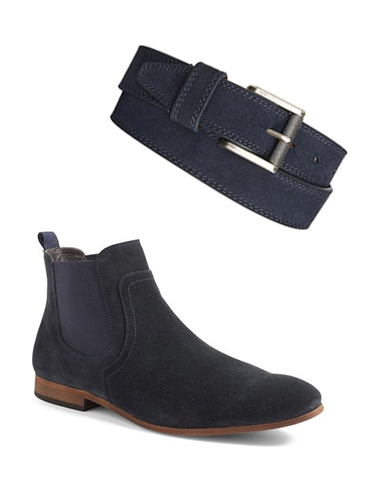 This navy suede Chelsea boot is truly unique, totally stylish, yet perfectly masculine. This shoe is for the man that owns grey pants or grey jeans and owns some navy shirts or sweaters. The only issue is it does not have a lot of support. Inexpensive shoes like this often don't bode well for the man with any foot issues.
Note: If you do get him this shoe, you must get the The Rail matching navy suede belt, otherwise your gentleman receiver will be at a lost on how to wear them, or worse, wears them anyway with the wrong belt, big no-no with a stylish shoe such as this.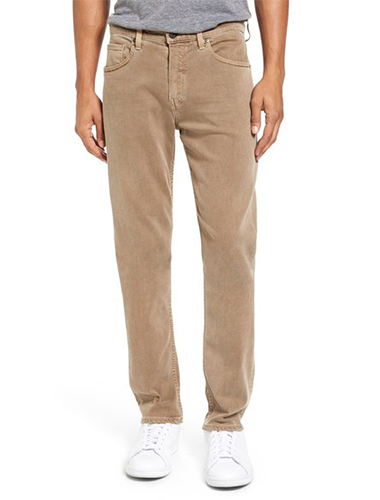 This pant is for men with leaner thighs who adore comfort. He will think he crawled into a pair of pajamas when he puts this on and the color is perfection. This shade of tan pairs well with so many different colors from navy to green to black. You will notice that this pant goes well with both The Rail navy suede boots as well as the Timberland black oxfords.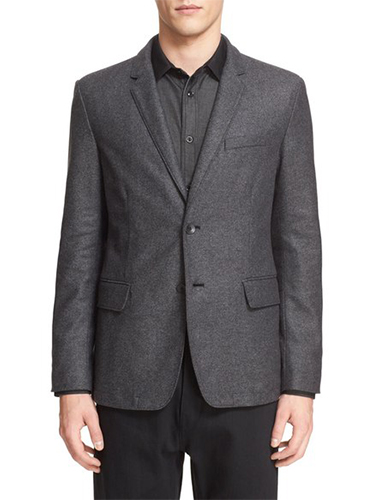 This Rag & Bone blazer is a real treat for men who want to layer, but feel too warm when they wear sport coats. It appears to be a sport coat, but it is unlined, lightweight, and feels more like a sweater than a structured blazer. It also seems to work with numerous body types. Just needs a bit of altering for the leaner fellas. This pairs beautifully with the black Timberland oxfords.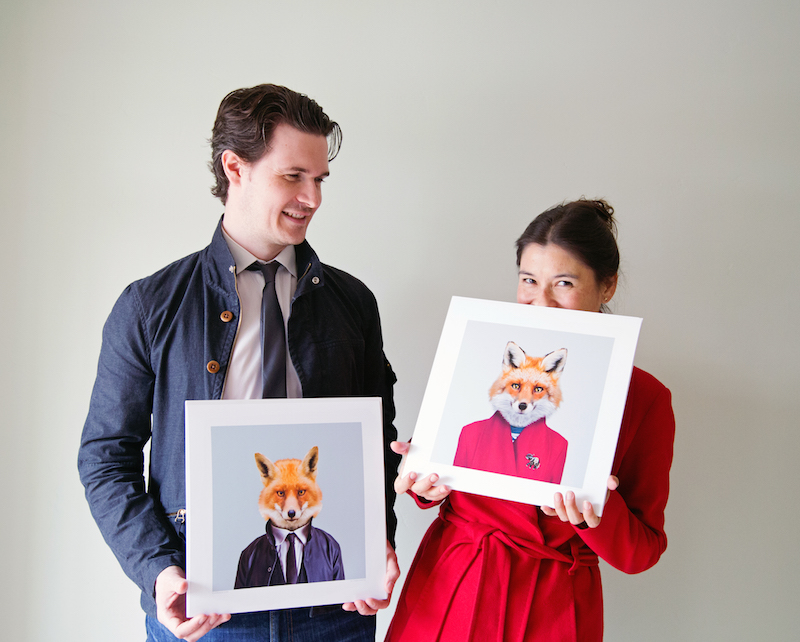 Zoo Portrait Photography by Robin Dayley