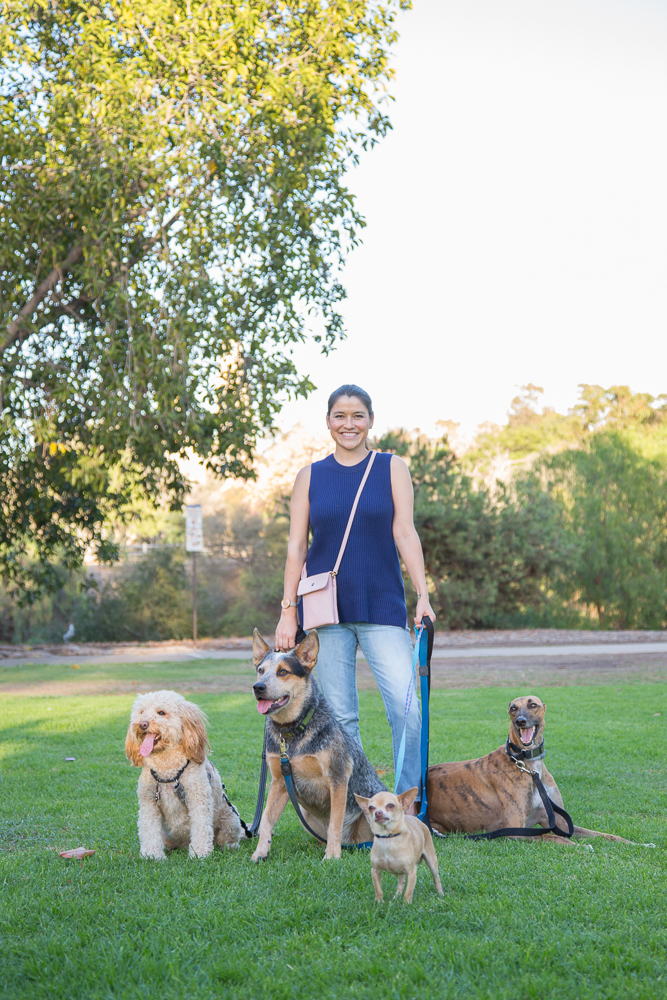 Advice on what to wear dog walking may seem a bit odd to some, but I have numerous clients that ask for assistance in this area. Generally, they are dog owners that live in a condo or apartment. Because they have no yard, they must walk their dog about twice a day, which requires going out in public and possibly seeing people they know. They are never quite sure what they are supposed to wear so they often end up in near pajamas, bad shoes or both. To remedy this fashion confusion that dog walking inspires, I get my client these five things…
Cute, Comfortable Shoes
I like to avoid athletic shoes, so your cute comfy shoes can be comfortable sandals, comfortable booties or boots, or comfortable cool sneakers. The Taos 'Star' shoes pictured on me is what I call comfortable cool sneakers. I love the splatter paint print and the comfort is fantastic. No sock needed, which is a high priority for me. Feel free to reference the post 8 "Comfortable Stylish Sneakers" for more options.
Small Crossbody Bag
When you are just popping out to walk the dog, you don't need your giant purse, but you do need something to carry your keys, your poop baggies and your cell phone. I found the most user friendly, small, stylish crossbody bag was this simple faux leather bag on Amazon. I am pictured with the blushy pink, but I also recommend the grey and orange bag. Here are two other small crossbody bags I recommend…
Rebecca Minkoff (A little too small, but fabulous!)
Pockets
Once you have your compact crossbody bag, pockets don't seem so important, but it's still a good idea. Pictured, I am wearing DL 1961 jeans that have great stretchy pockets that ended up holding a tissue and a lip balm. Could the tissue and lip balm have fit in my bag? Kind of, but it would have been too stuffed. That's why pockets are always a good idea when dog walking. If you want a lot of pockets, I highly recommend Sanctuary's Canyon Surplus Vest. It is extremely soft and flattering. I have put it on myself and two clients.
Washable Clothing
Dogs are dirty. Within 5 minutes of shooting I had slobber on my sleeveless tunic sweater. My poor assistant literally had to wipe dog spit off my breast before the photo shoot could continue. As planned, after the shoot, my entire outfit went into the washing machine (darks separated from lights of course), and the garments were sparkling clean the very next day. This is an essential miracle for all casual clothing. We can't be worried we're going to stain our dog walking pants, or require a trip to the Dry Cleaner because of a 15-minute skip around the neighborhood. Ergo, washable clothing is our friend. In the post, "What to Wear If You Are Stain Prone," I explain that washable clothing can be a hassle to find in stores, so I like to search for machine washable garments online. All you have to do is plug in the word 'machine wash' into a highly searchable store like Nordstrom and you will get thousands of machine washable garments.  In fact, you will get too many options. I like to filter it down to 'machine wash' dresses, or 'machine wash' tops, or even more detailed like, 'machine wash' tops purple.
Comfortable, Yet Stylish Garments
The key to a utilitarian, yet chic dog walking outfit is to create a little capsule collection of clothing specifically for this kind of activity. Once you do that, donate all the items of clothing that you have been wearing in public that you don't actually want to be seen in. (If your clothes are in really bad shape, donate them to H&M. They recycle fabric.) To inspire you beyond the outfit I wore to walk these fabulous five dogs, I have outlined some comfortable stylish clothing in my "Grocery Chic post."
Photos by Dayley Photography
Wyatt, the gentleman greyhound, was adopted from Greyhound Operations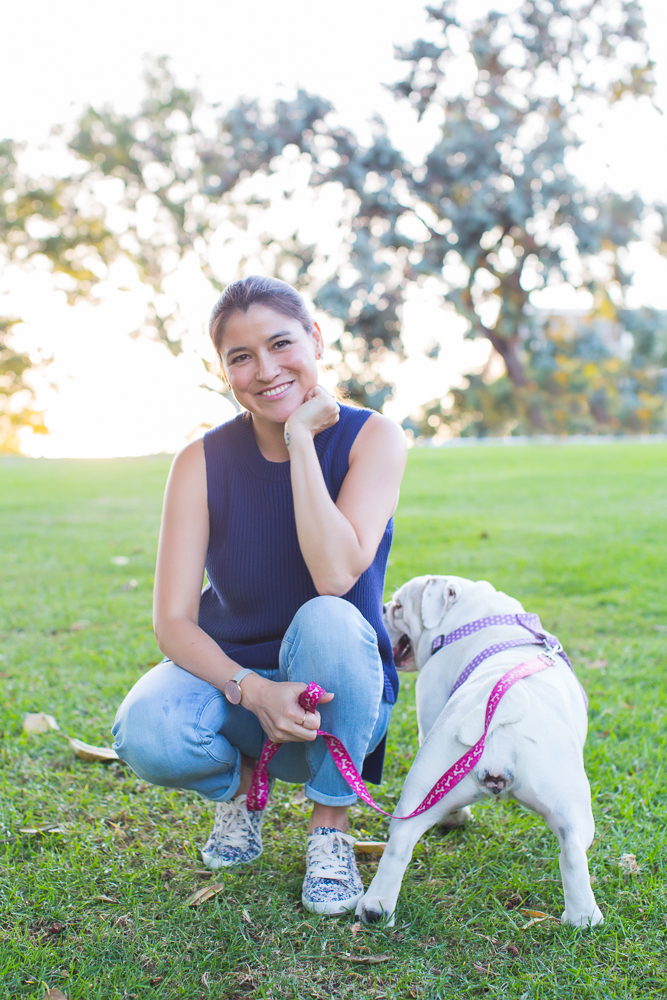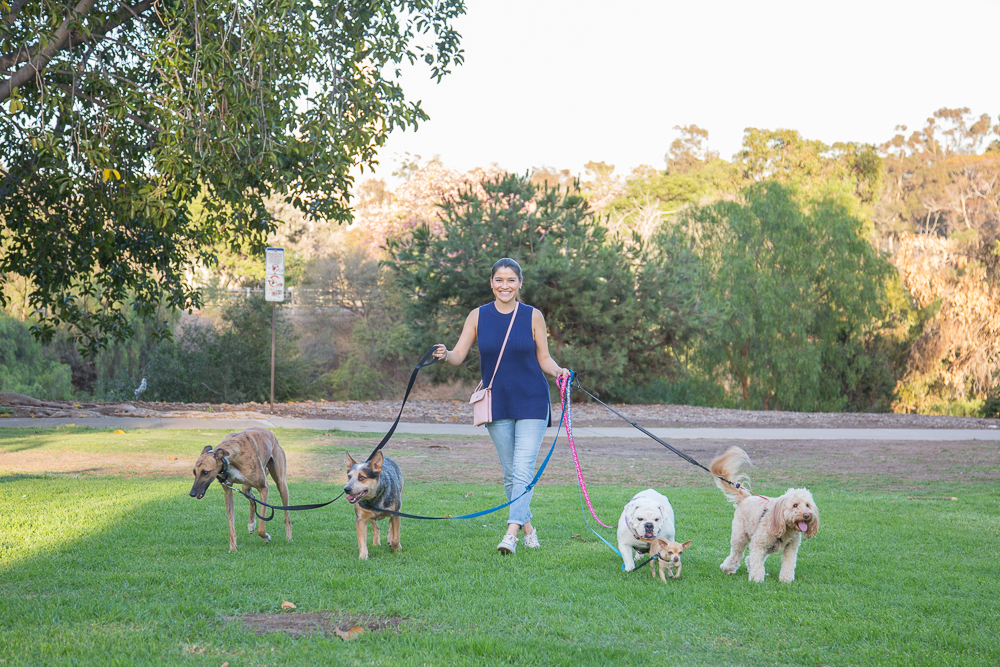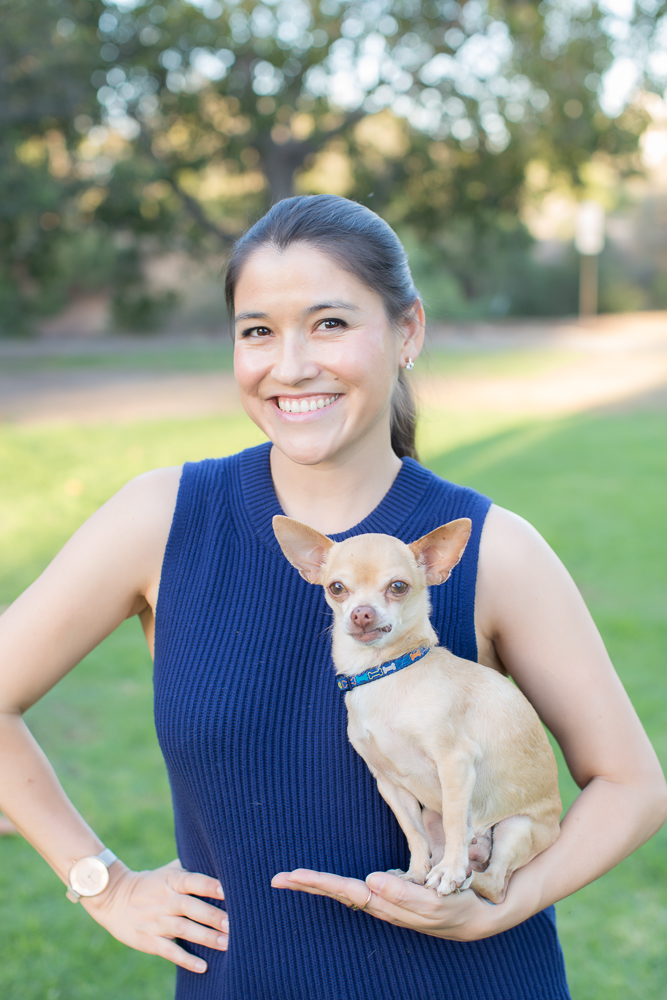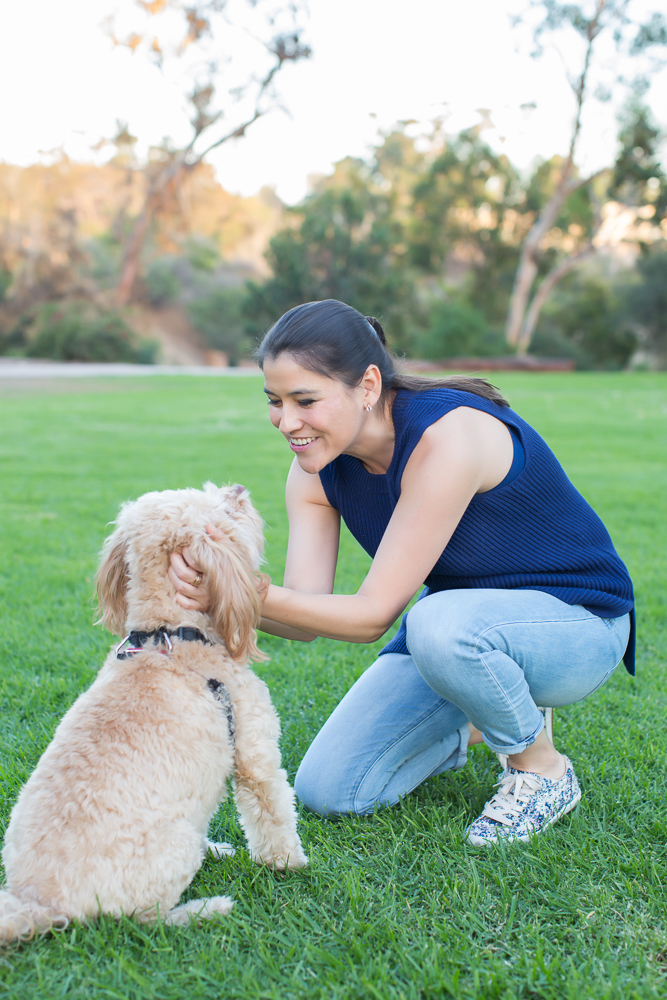 Thank you Paulina, Laurel, Nikki, Jill and Diana for lending me your amazing animals.