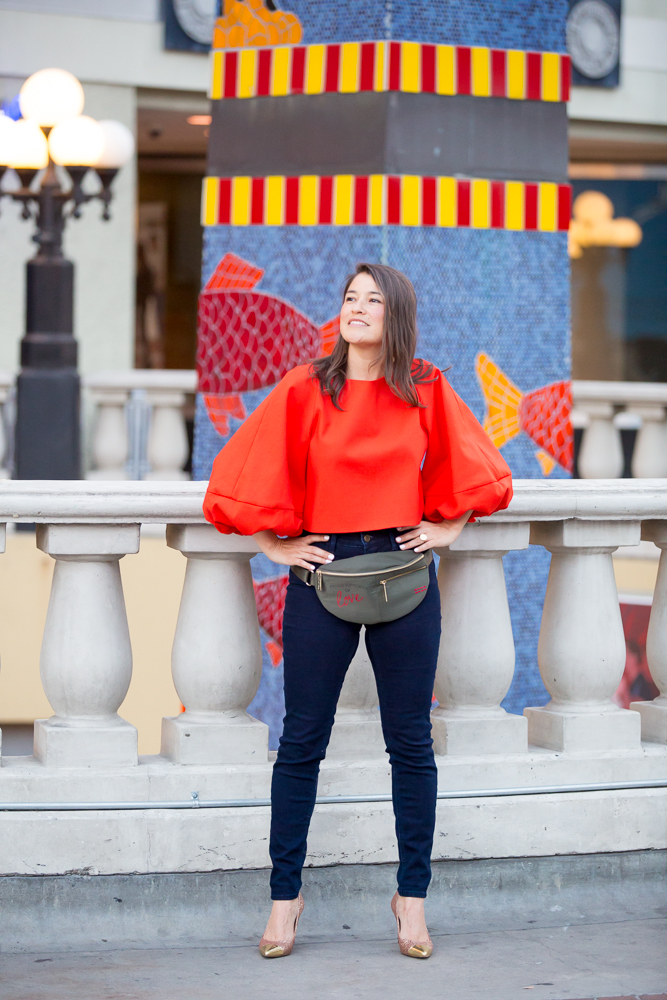 Fanny packs are back — and the selection has gone far beyond the canvas pouch my best friend's dad used to wear. Today's fanny pack deserves the respect of any 'it' bag. From cheeky green canvas to Gucci's famous belt bag, the options are truly fabulous and boast an enviable utility.
Why Wear A Fanny Pack
Freedom. True upper body freedom is the inspiration for any fanny pack purchase. The retro trash and blah boredom of past versions have kept the efficient fashionista away, but the current packs have all the handsfree lovers aghast with excitement (yours truly included). A stylish fanny pack carries the same as a clutch or small purse without the responsibility. It also packs more of a style punch than a traditional going out bag.
Where To Buy A Fanny Pack
Online is the way to go as this item is still too edgy to be abundant in stores. For those who have spotted a few, congrats, but online is where it's at. Below are the best fanny packs and belt bags I have reviewed to date. The burgundy Boe Jack belt bag is truly the most sophisticated option available, and my personal favorite.
How To Wear A Fanny Pack
You can wear your bag from low on your hips to cinched tight at your high waist. You can pair it with jeans or dresses, skirts or shorts. My only real rule: don't let your fanny pack sit on your shirt. This means when you don't wear your pack with a dress, wear it with shorter tops (as pictured on me), or tuck longer tops into your bottoms. When you tuck in your top, wear the pack no higher than the top of your waistband.
Tip: Be sure to look at the measurements of the fanny pack's belt. Just like a standard belt, wearing the pack at your high waist requires a much smaller circumference (ex: 28-inches) than wearing it slung across your hips (ex: 36-inches). Measure where you want your pack to sit before selecting the size, and keep in mind all belt bags are adjustable. For example, the extra small of the Ralph Lauren belt bag is listed as 30-inches, but that is at its loosest point. When the shortest hole is used, it will fit a 27-inch waist perfectly.
When To Wear A Fanny Pack
Unless you are an artist, keep the fanny pack out of the workplace. You also want to leave it at home for nicer dinners. Instead, bring it out for brunch, lunch, errands, travel, the farmers market, and nights out. I am particularly excited to bring this baby out for a night of kicking up my heels. There is nothing more liberating than dancing without a purse.
Brunch/Lunch
Errands
Travel
Farmers Market
Night Out (Drinks, Dancing, etc.)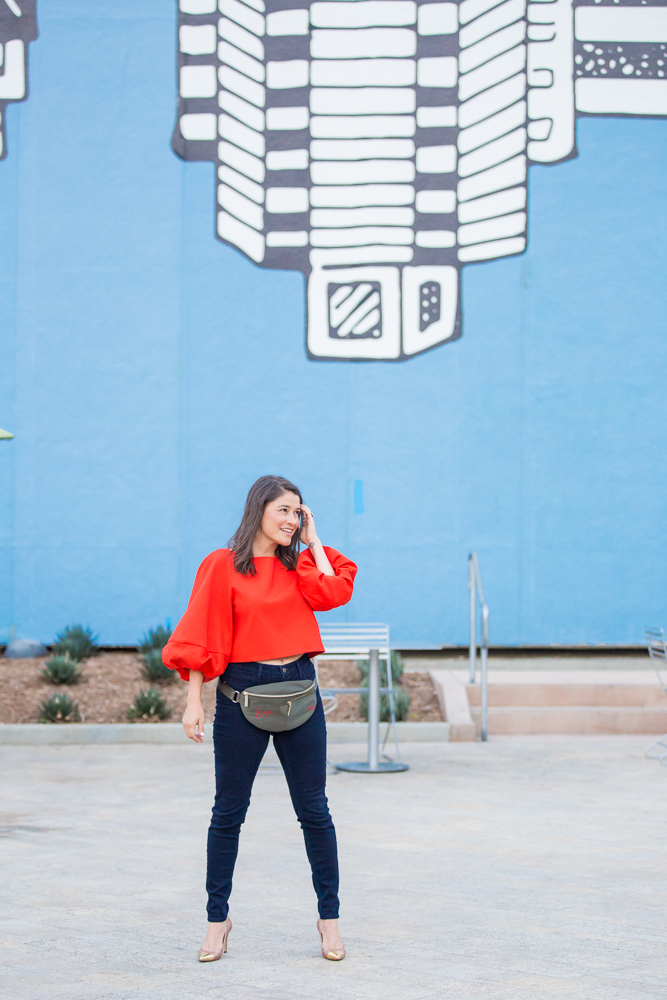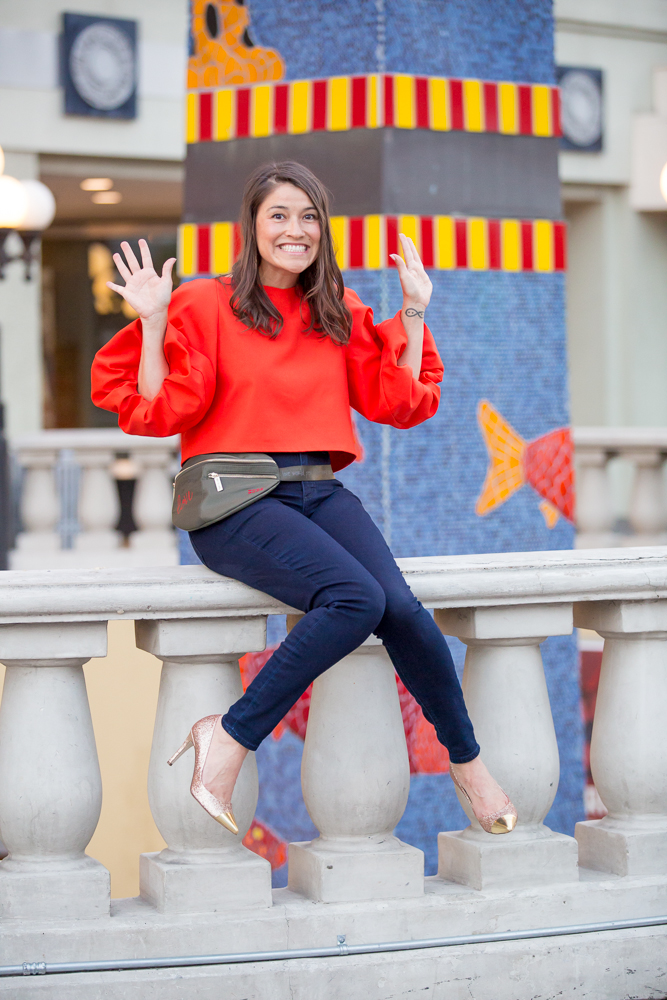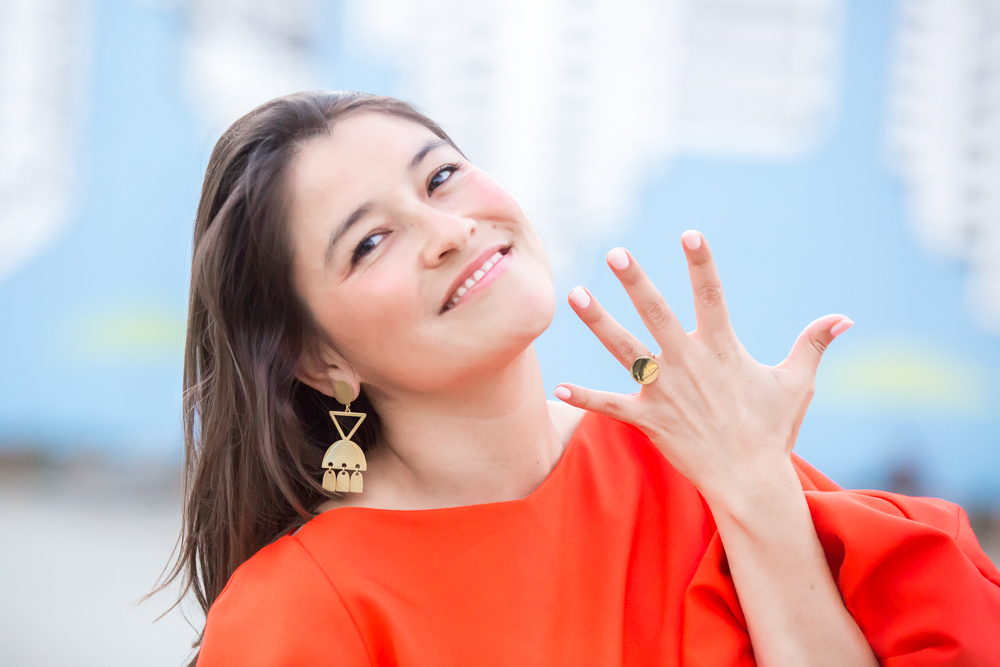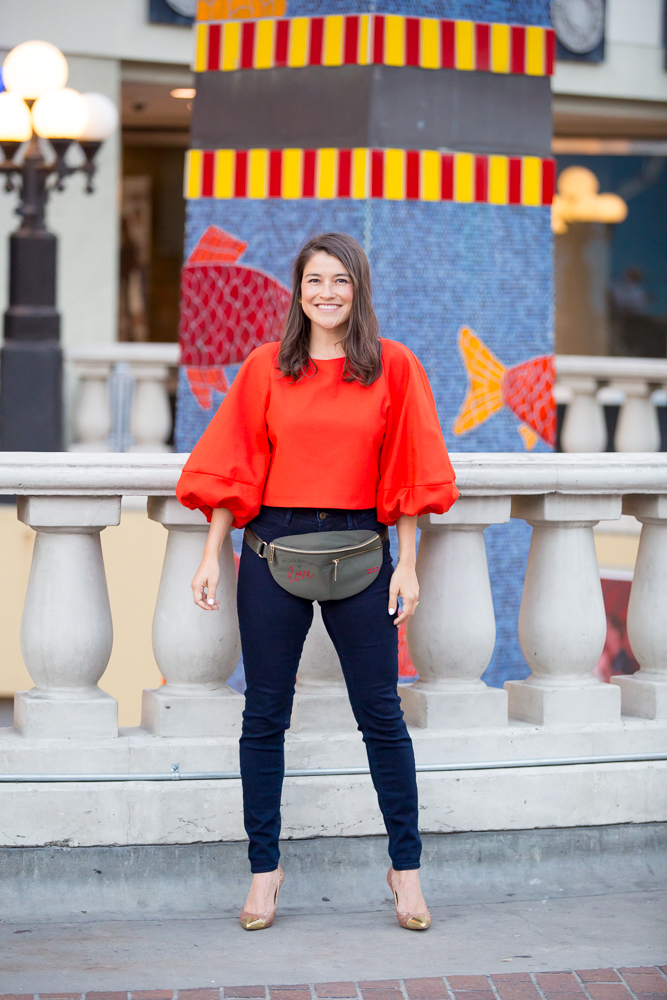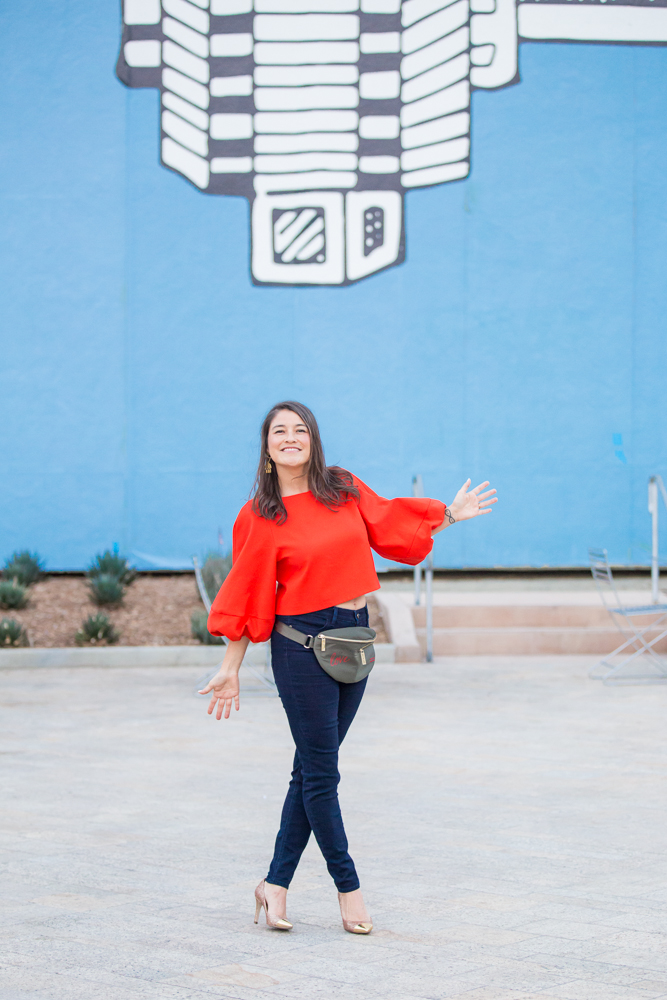 Photos by Dayley Photography
Location: Horton Plaza Park