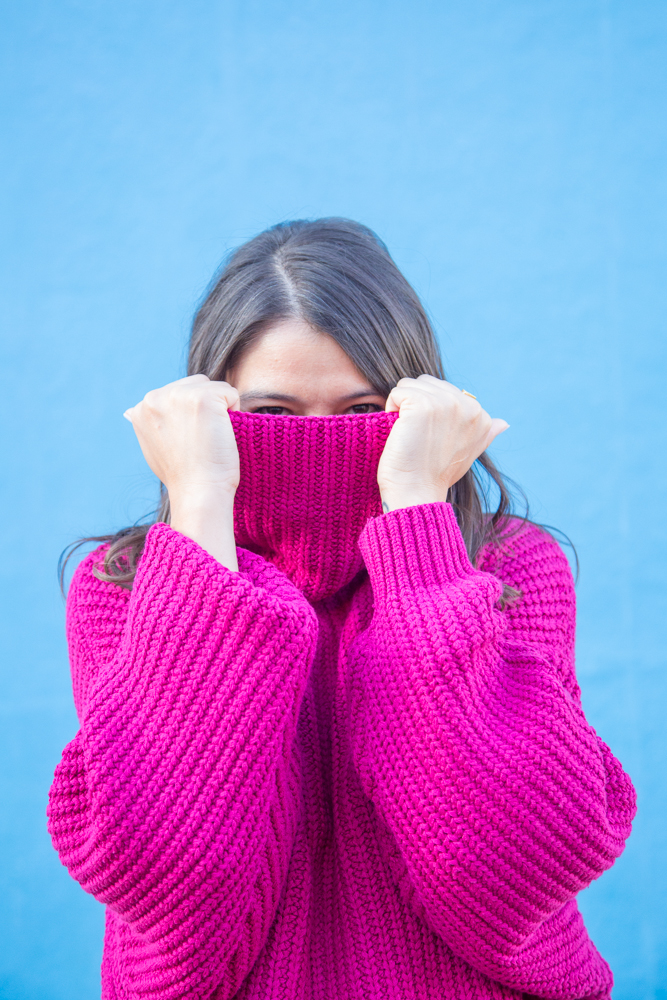 Oversized sweaters are wildly unflattering and not exactly versatile, but like many Unflattering Fashions, they are insanely comfortable and utterly fabulous.
Best Oversized Sweaters
Of course we must start with the best of the best of oversized sweaters. Pictured, I am wearing my absolute favorite: the Swim Too Deep sweater by Free People. It is a cotton blend which makes it freakishly cozy and perfect for my clients averse to wool and cashmere. It is also available in six different colors, I just ask that you avoid the black option. It swallows you whole and we may not see you again until spring. Instead, go for the stand out shades like pink, yellow, or navy… although the ivory and terracotta colors are very beautiful as well. Sizing note, it runs crazy huge, even for an oversized sweater. I am wearing an extra small as a size 4-6 woman.
Shoes To Wear With Oversized Sweaters
You can dive into all the stylish shoe options. For a more feminine feel, go with heels; however, flats, edgy loafers and booties are good to go with your huge sweater. I would only recommend skipping tall boots. Obviously there will be exceptions, but between the behemoth sweater and high boots, you will lose so much of your figure.
How To Wear Oversized Sweaters
If the oversized sweater is thick, like the Free People Sweater I am wearing, you basically can only wear it with skinny pants and jeans. Note: my favorite skinny pant right now is the Vince Seamed Leg Skinny Pants. All my clients are LOVING them. As a personal stylist, I might be tempted to call them 'must-have', but I won't because I detest that term.
If the sweater is thin enough, you can tuck it into a leather or denim skirt, but none of the huge ass sweaters I recommend in the above Shop This Post could be tucked in. If the sweater is long enough, pair the oversized sweater with leggings. If you are youthful and racy, pair them with little shorts and booties. If you feel like diving into fashion week street style or channeling Allison Reynolds from the Breakfast Club, pair the oversized sweater with a flared skirt.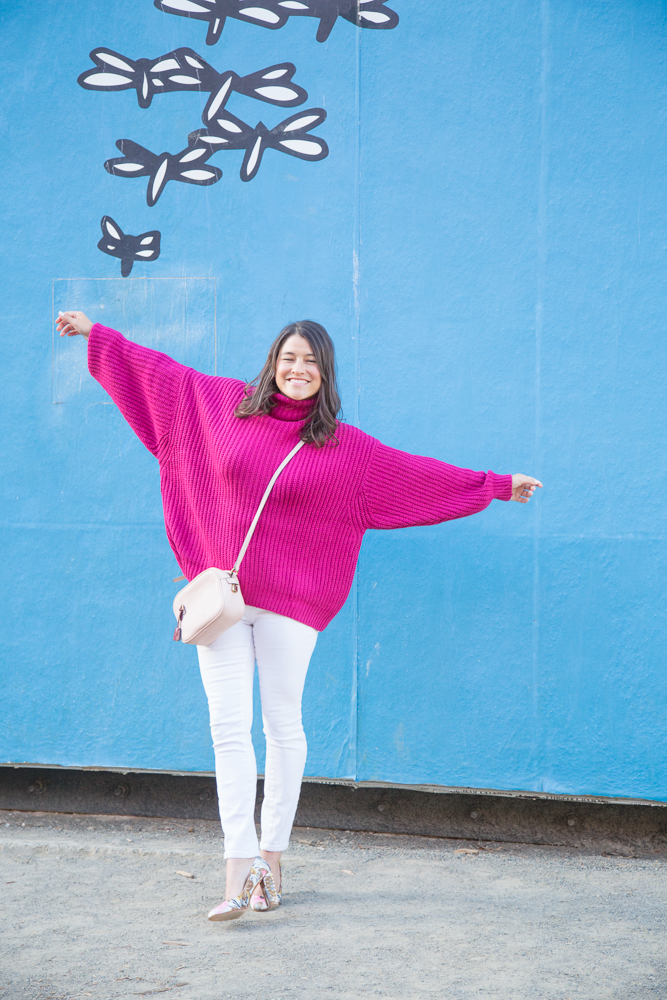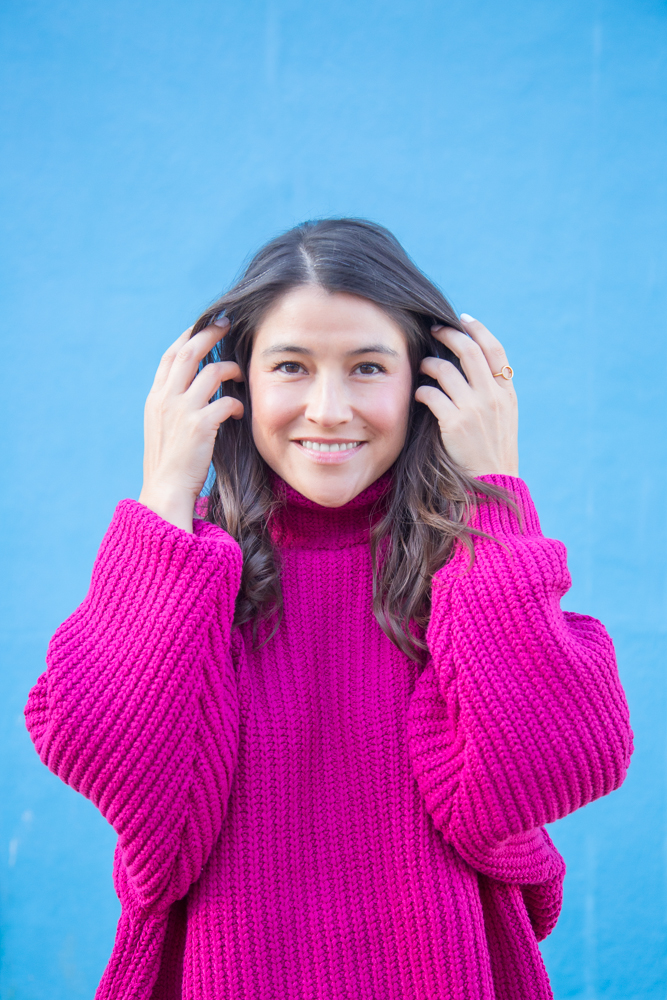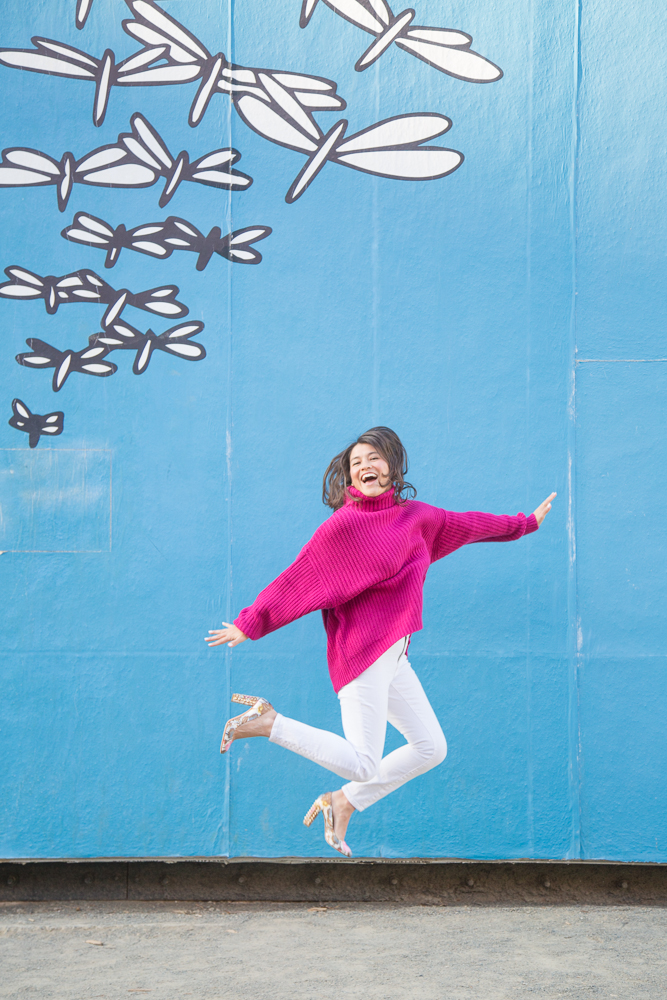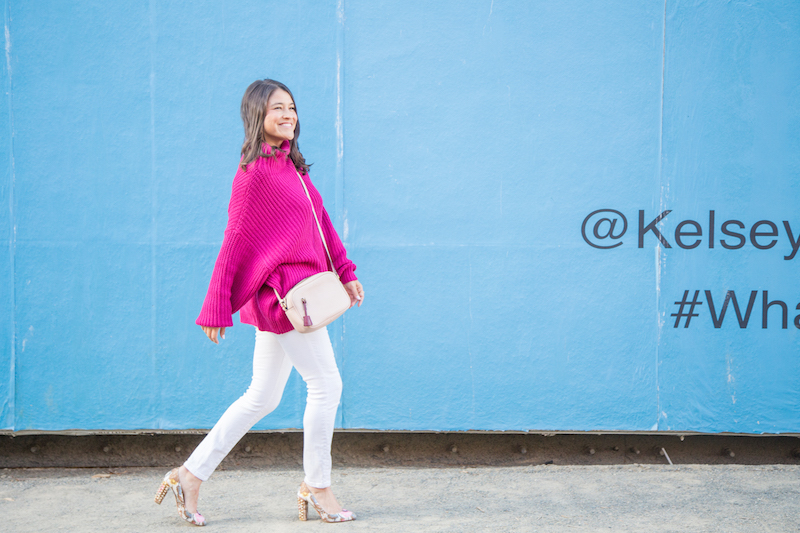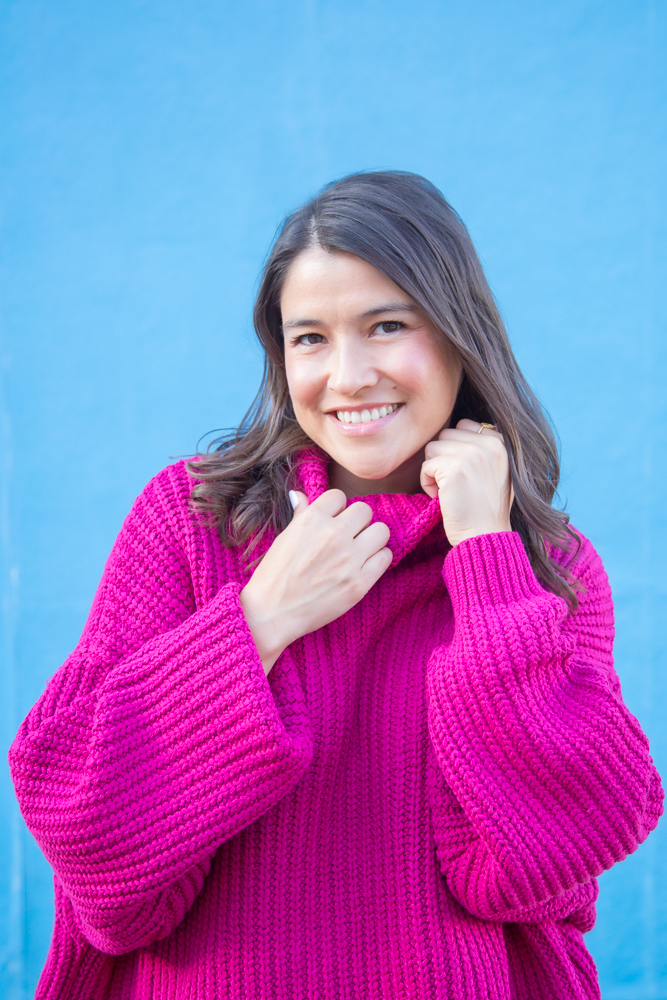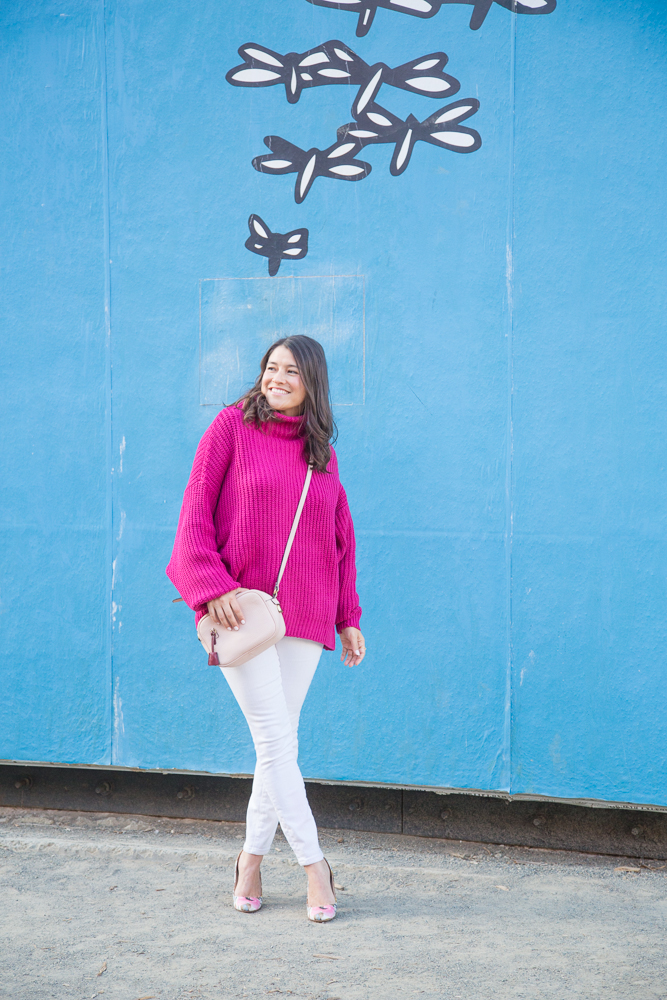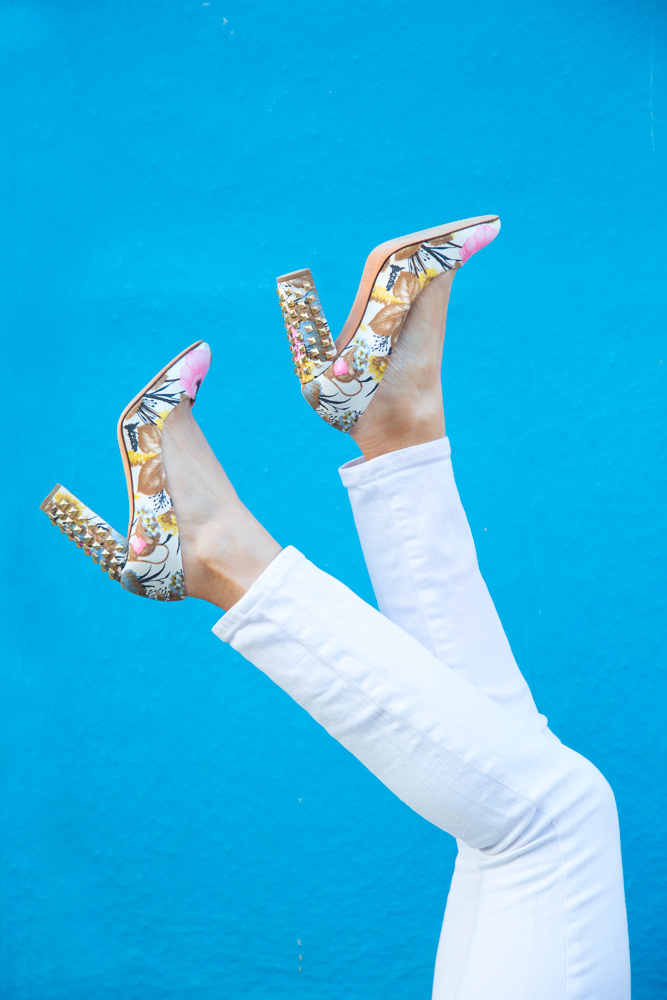 Photos by Dayley Photography
Location: Horton Plaza Park