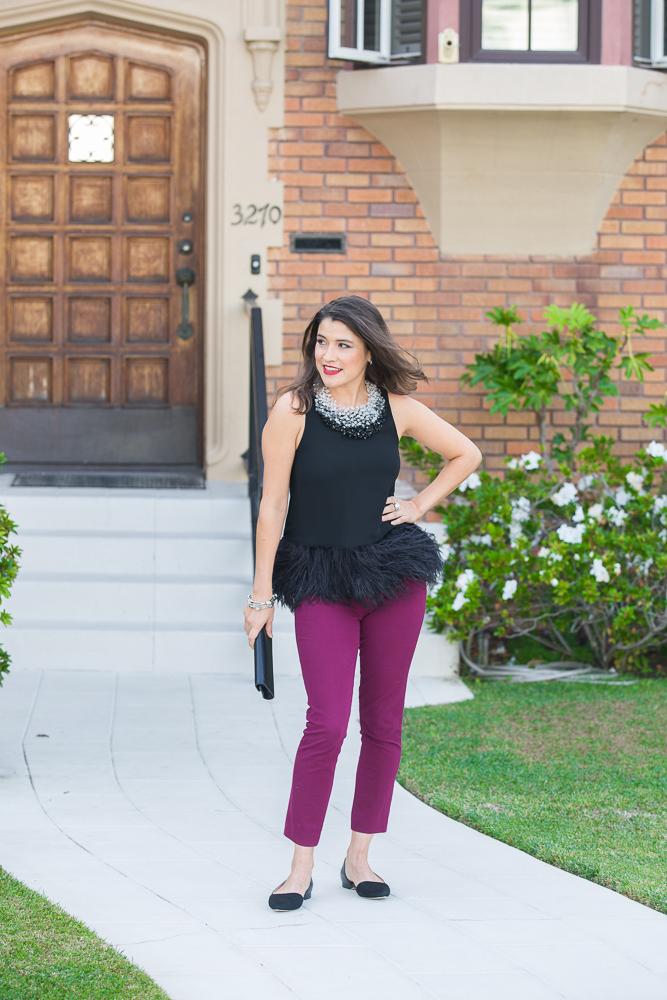 Pointed Toe Flats Are Like Heels
Pointed toe flats are sweethearts. They have this chic, effortless look. I also love pointed toe flats because women who cannot or do not wear heels need pointed toe flats to dress up. As I am sure you have noticed, skirts and dresses generally don't work with rounded closed toe flats. Same goes for slacks. You need a pointed flat to create the same formality heels provide. For instance, if a high heel was in a wrestling match, and she needed a rest, she is not going to tag in a round toe flat. She is going to send a pointed toe flat into that ring. In short, a rounded closed toe flat cannot lengthen the leg like the pointed toe flat.
Pointed Toe Flats Go with Slacks
If you pair a rounded closed toe flat with slacks or wider leg pants, you look frumpety-dumpy. The round toe flat gets lost in the fabric of the pant and your legs look short. The poiny toe flat's pointed toe out will stick out of the pant hem, which will lengthen your leg. Obviously, nothing lengthens a leg like a heel, but the pointy toe flat is the next best thing.
Pointed Toe Flats Dress Up Casual Pants
As you know, round toe flats look great with ankle pants and skinny jeans, but it generally creates a more casual look. If you want to dress up your skinny jeans, ankle pants, or leggings, skip the rounded toe flat and go for the pointed toe flat. As you can see, my pointed toe Cole Haan flats are quite dressy. I have used them to dress my cropped minnie pants to create a lovely base for my weird feather trim top.
How To Wear Pointed Toe Flats
I barely have to show you how to wear pointed toe flats because they go with everything. The only thing pointed toe flats do not go with is super casual summery knit dresses or lounge wear. You can even pair a pointed toe flat with shorts—just keep in mind the dressiness of the flat must speak to the dressiness of your outfit. For example, if you are wearing leather or silk shorts, pair the shorts with a dressier pointed toe flat. If you are wearing denim shorts, try a more casual pointed toe flat, like a linen pointed toe flat. Truly, this is the beauty of a pointed toe flat, it goes where that round toe can't go.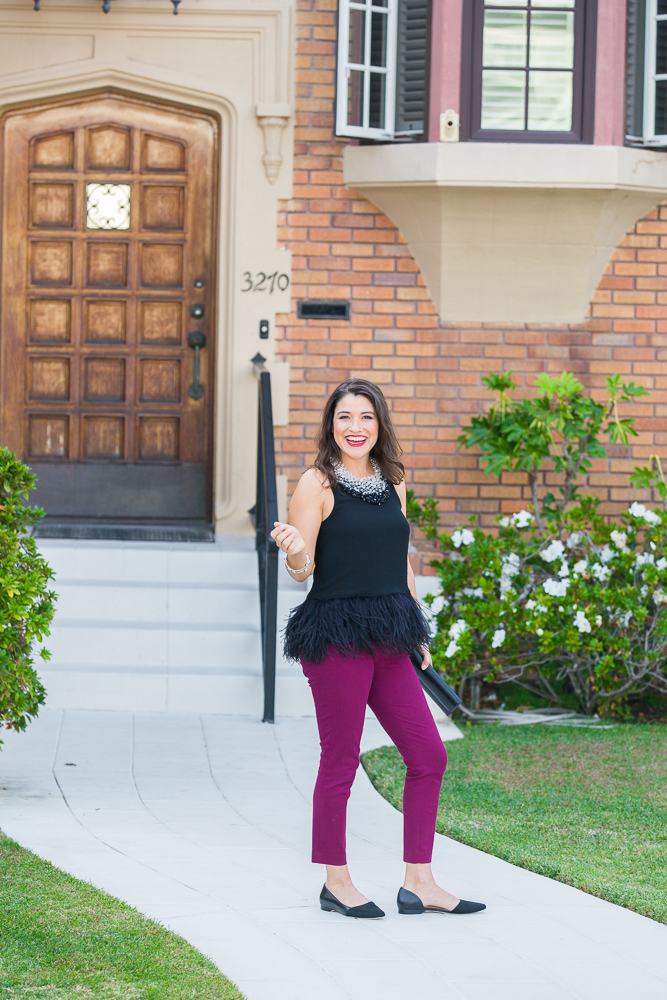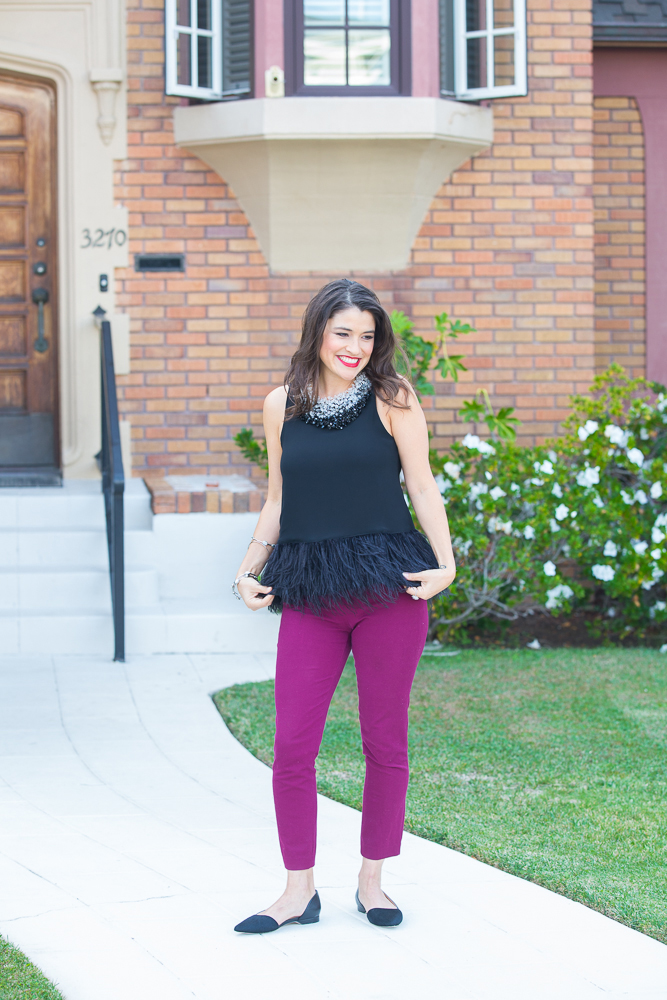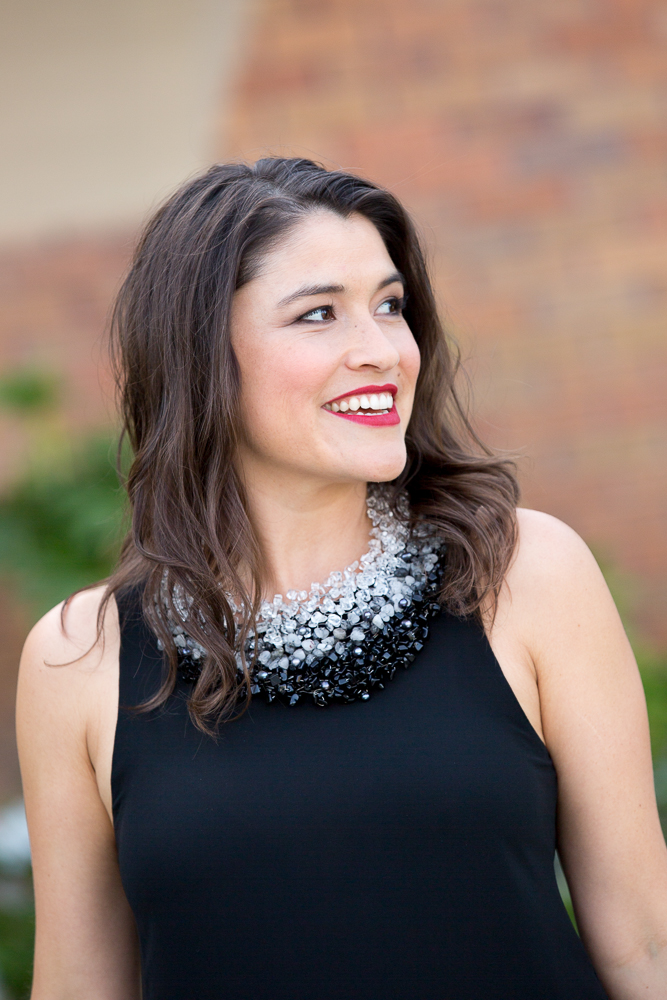 Photo Credit: Dayley Photography
Make-up by Antonella Annibale