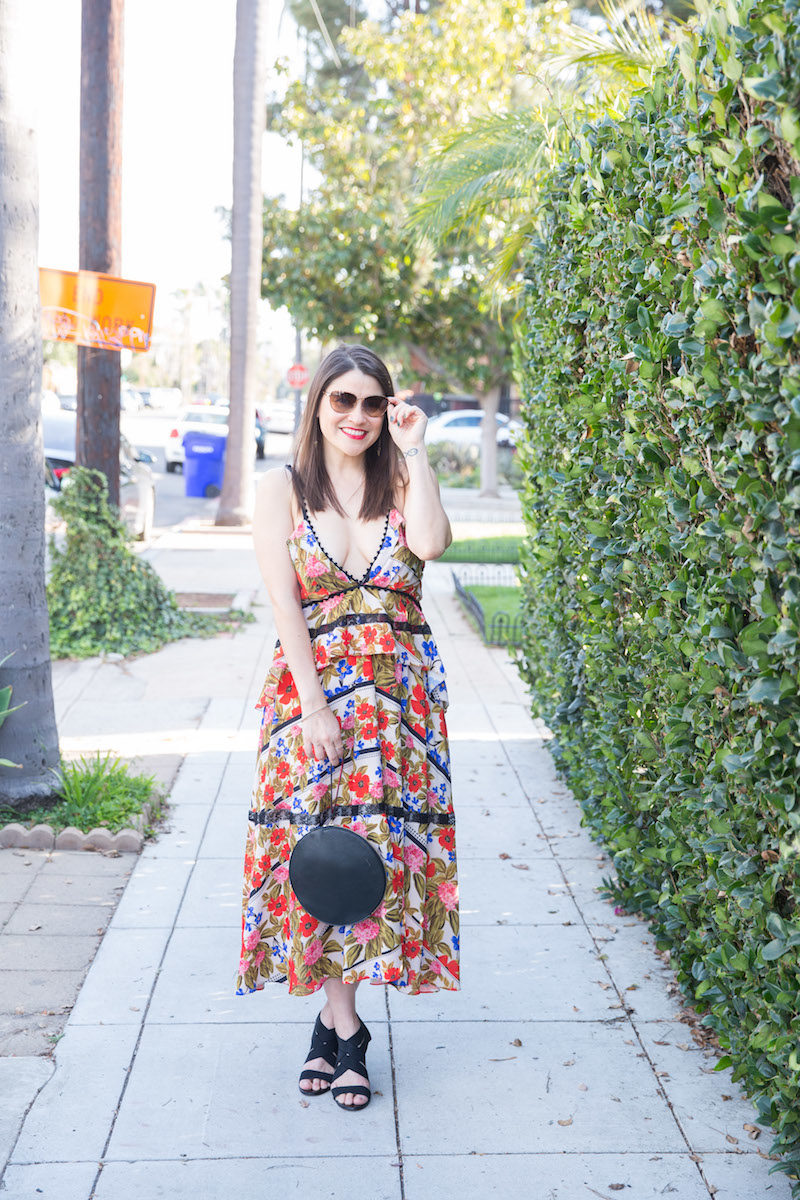 Floral prints are synonymous with spring. Every April you see them pop up in stores like blooms in a field. A lot of folks don't care for this. In fact, many of my clients say they detest florals during our consultation, but you know what? I always find a floral print in their closet. When I point out the supposedly unwanted guest, their reply is the same, "This floral is different." And they're right. Floral prints are not all created equal. To cross florals off your list is a hasty decision. So, how to wear floral prints when you don't like florals? The key is to be different, unique, and add contrast.
Which Floral Prints To Buy
When you don't love florals, it's all about artistic representation rather than a realistic print. A floral pattern reminiscent of a painter's creation often catches the fancy of those with a distaste for flowers.
A garment that is not engulfed in blooms is also a great option, like this embroidered Joie Tee. With only a small portion of the garment covered in flowers, you can play with a floral print without fully committing.
Color is also key. Pastel floral prints are not exciting for those who are anti-flower, but moody or bold prints can inspire. I fully encourage the use of black, midnight, and other darker tones like the ones you will find in this floral blouse by Equipment that my clients are LOVING. I also love the tropical color combinations out there, like this DVF stretch cotton zip front dress and Soprano's off the shoulder dress.
Lastly, I love floral garments that show a lot of skin or have a racy cut, like my boob-baring dress by Hunter Bell. A sensual silhouette will squash all your cutesy feelings towards flowers.
How To Wear Floral Prints
When you don't love floral prints and feminine glory, pairing your blooms with basic, clean cut accessories and shoes is essential. Pictured, you can see I played up the black of my dress's trim with a clean round black bag and minimalist sandals. I love the sharp lines of the straps on the shoes and the clean circle of the purse. I also wore edgy pyramid dangles to crispen the look. Adding in these clean, sharp lines gives lovely contrast to the flirty curves of flowers.
What Outerwear To Wear With Floral Prints
To steer away from the girly vibe, I love to pair floral prints with jackets instead of sweaters. Think a blazer or trench coat like this Theory suit jacket. If you want something softer, I recommend an oblong scarf, like this Etro floral scarf. For a few more oblong scarf recommendations, see my post on How to Wear An Oblong Scarf.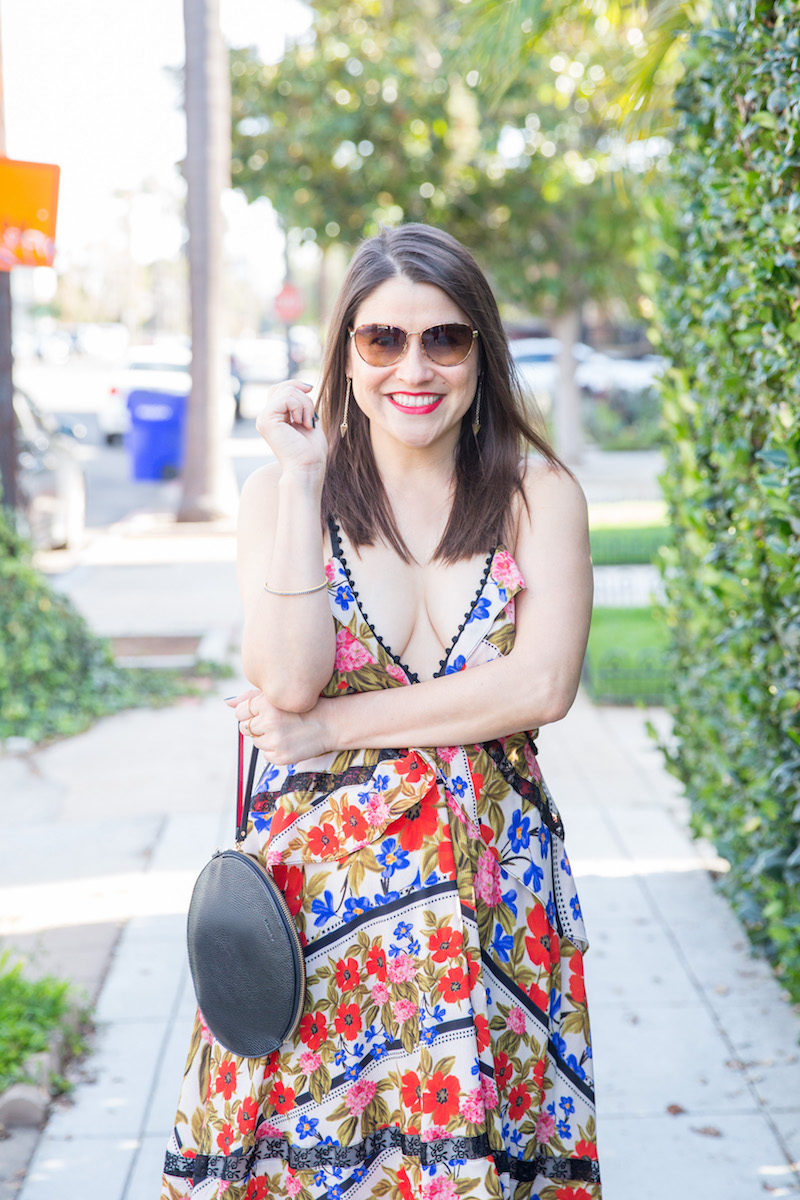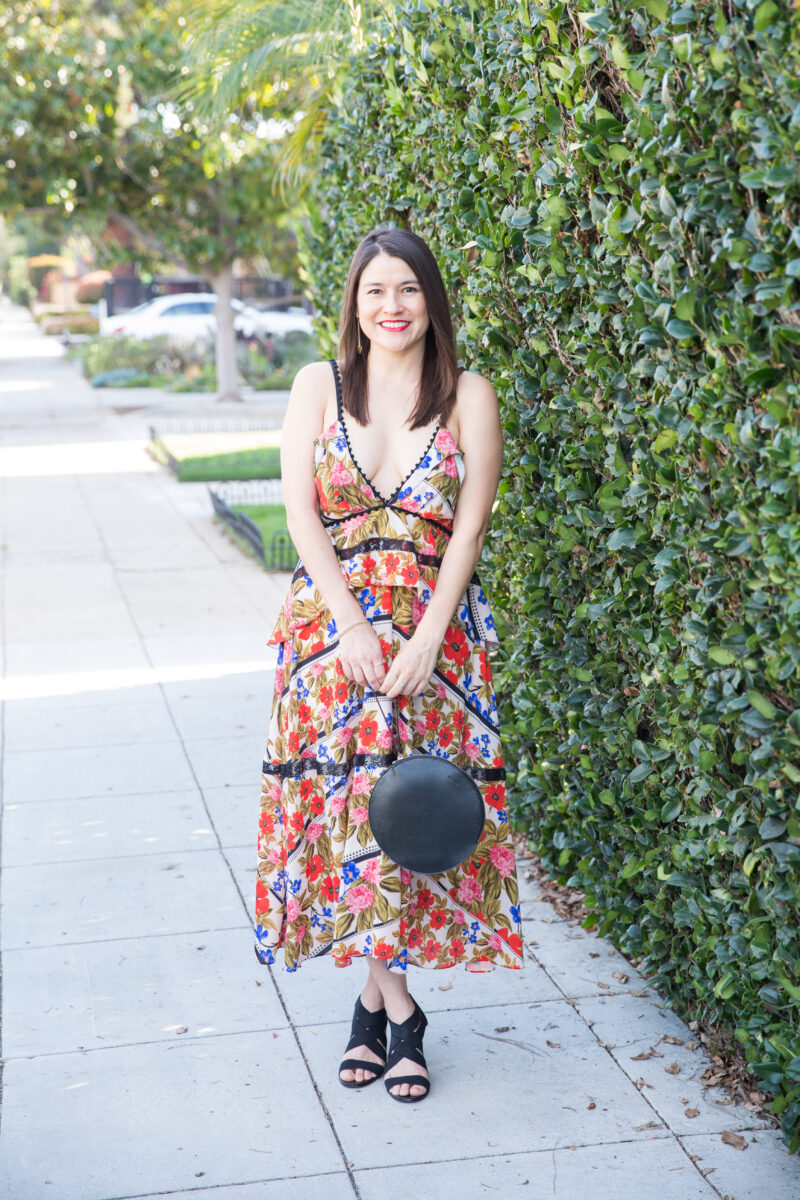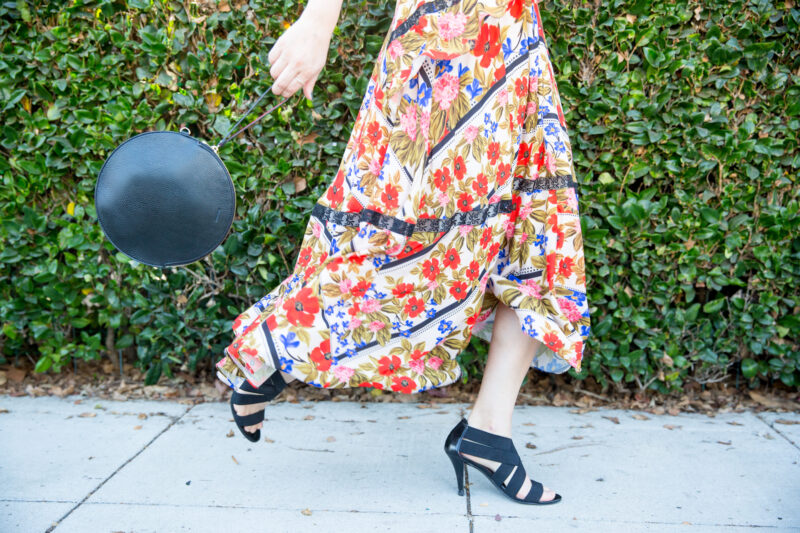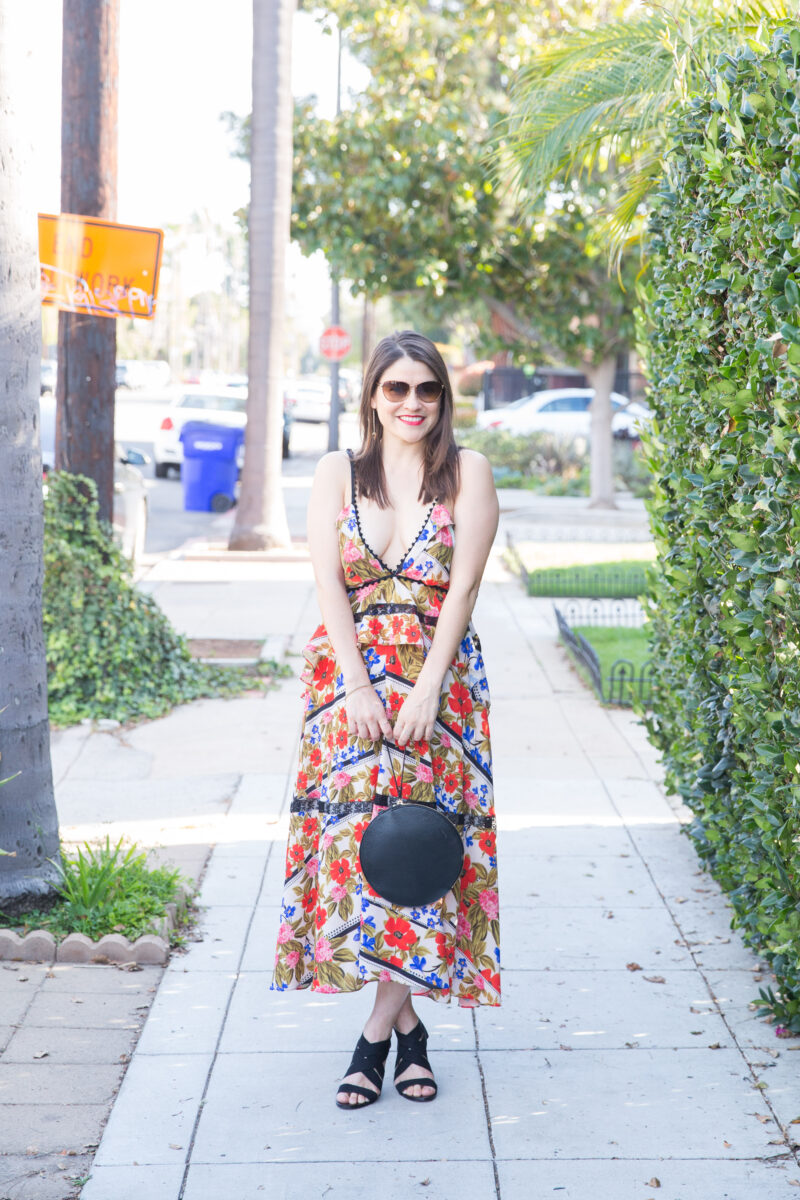 Photos by Dayley Photography