Updated December 2019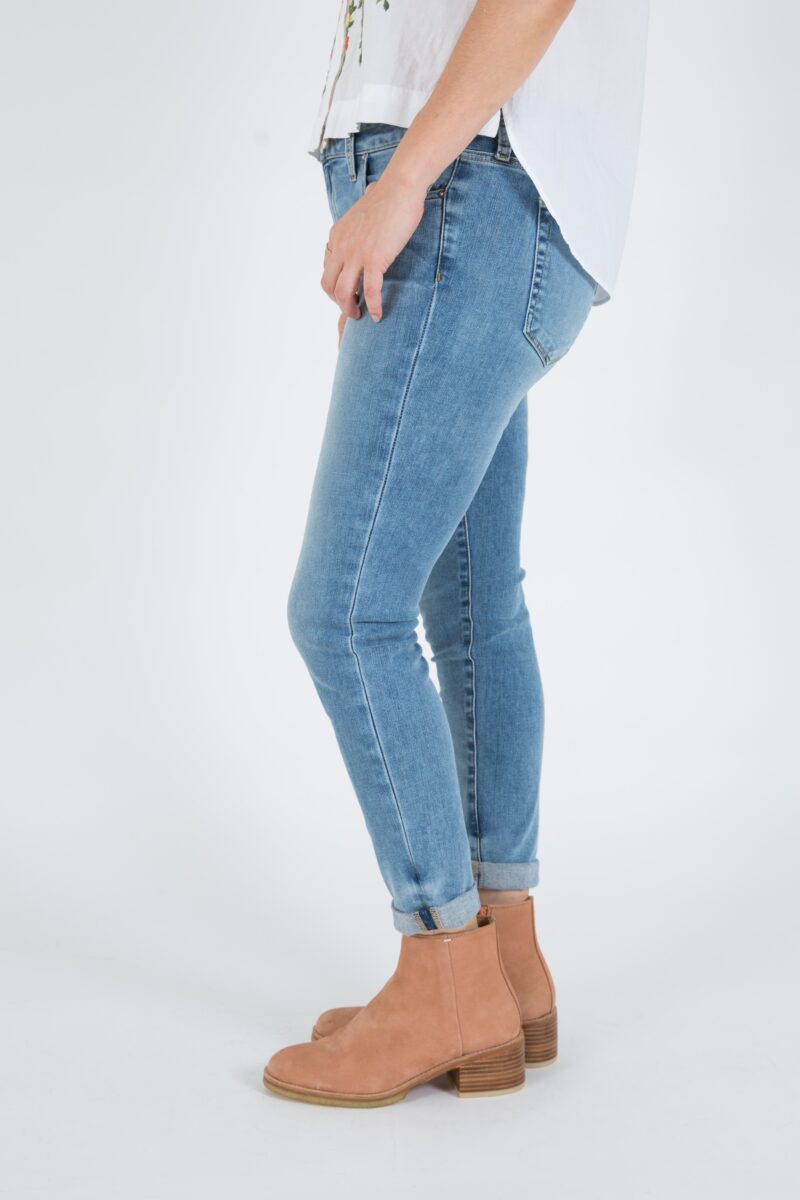 My clients are constantly asking me how to wear booties. My answer begins with the best jeans, and then I explain that not all booties can be paired with the same outfits. I have addressed some of these outfits on the blog already . . .
How To Tuck Jeans Into Booties
Pointed Toe Booties With A Midi Sweater Dress
How To Wear Socks With Booties
But there is so much more to discuss. In this post, I'll elaborate on ankle boot outfit ideas I have already featured and explore even more outfits with booties. If you still have curiosities after reading my ultimate guide on how to wear booties, feel free to email me your questions.
Dresses To Wear With Ankle Boots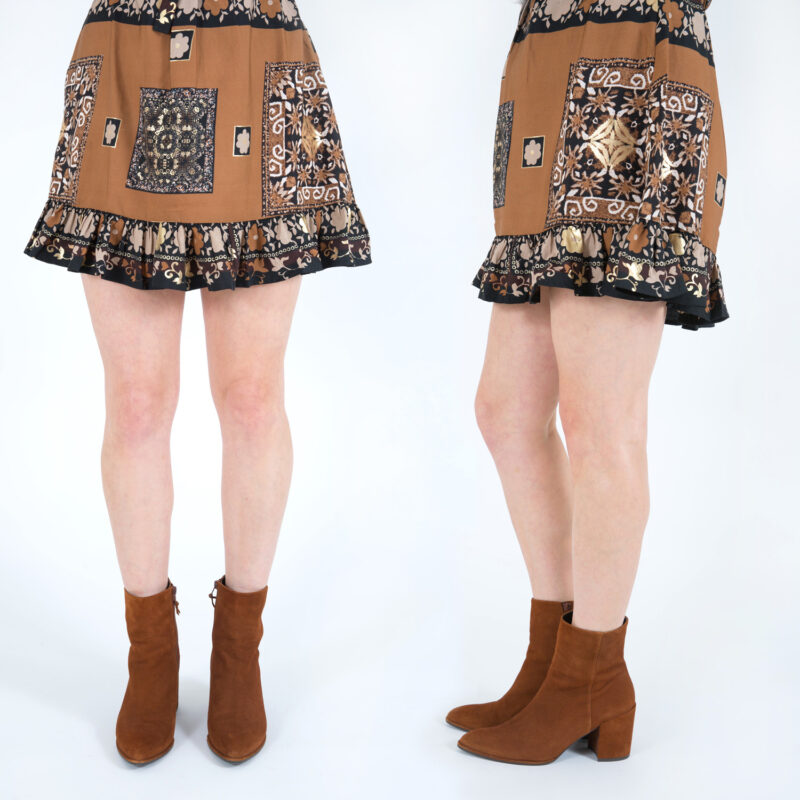 When wearing ankle boots with dresses, the best dresses tend to have an A-line skirt. This fuller line balances out the bulkiness of a bootie. The best booties to wear with dresses should have a heel over 1-inch and should have a fitted look. This means the boot doesn't gape a lot or droop at your ankle.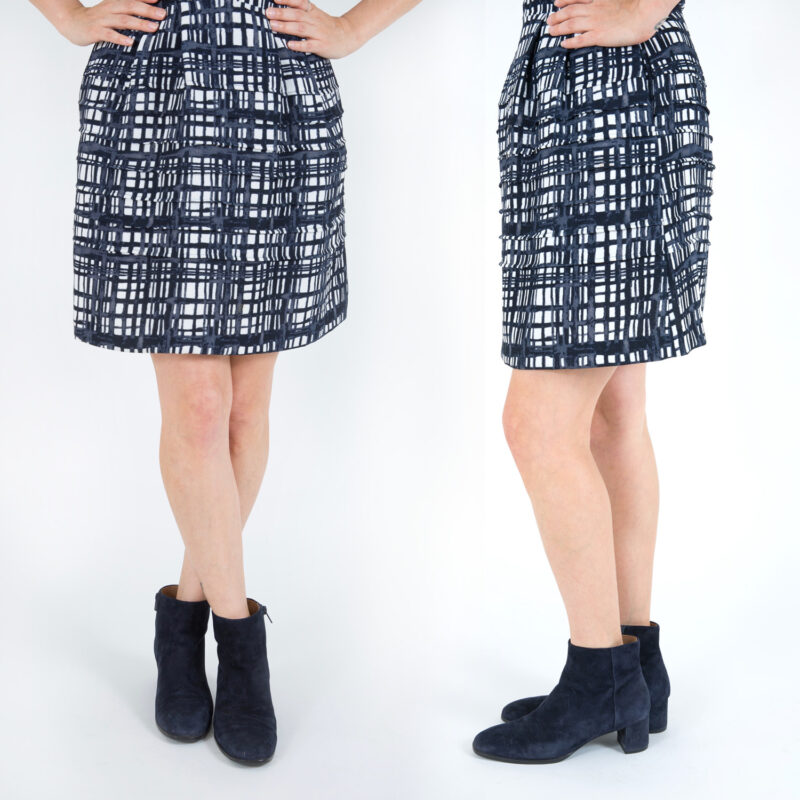 Best Jeans For Ankle Boots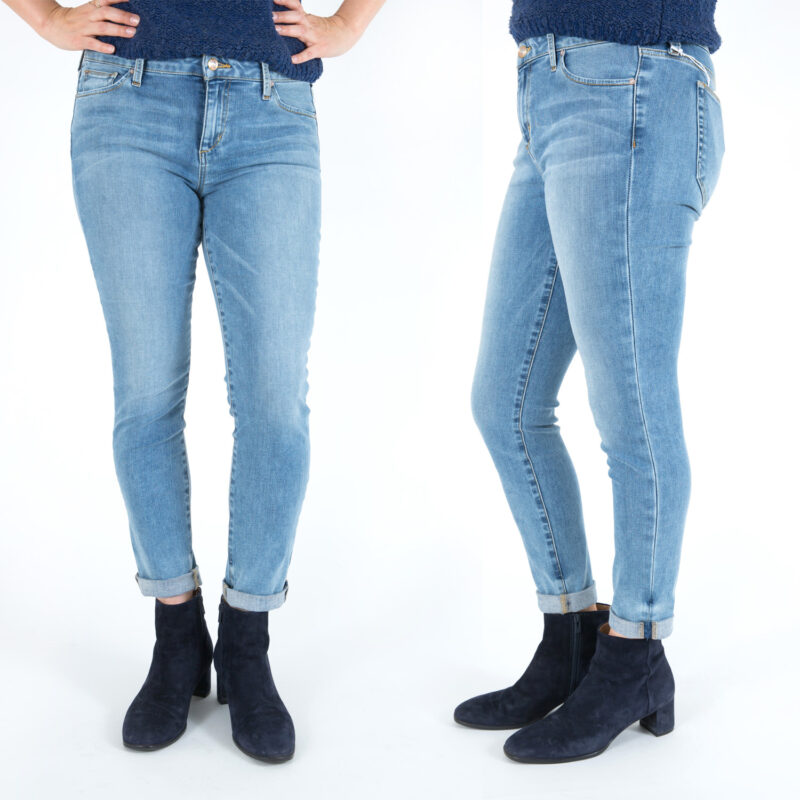 Good news! Basically all styles of ankle boots go with jeans. You just need the right jeans for each boot. Here are the best jeans to go with booties: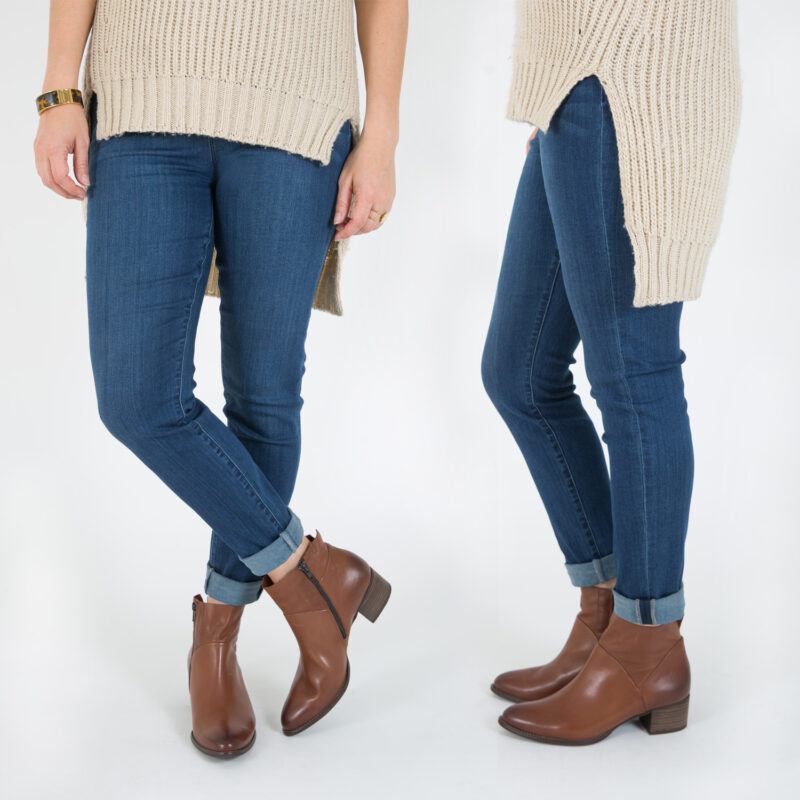 How To Cuff Your Jeans With Booties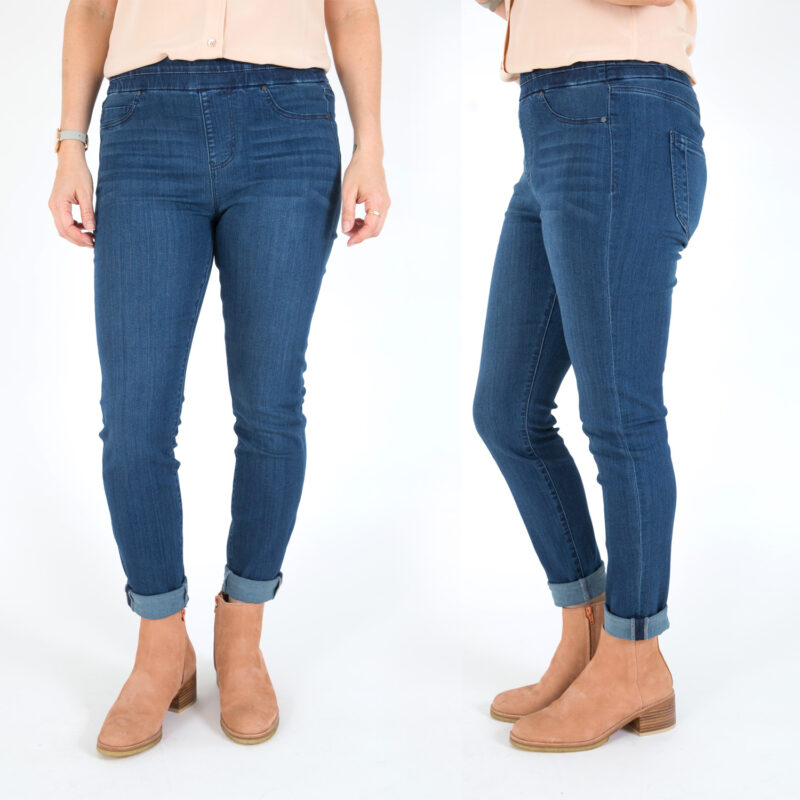 Cuffed jeans are the answer to most questions about how to wear booties, but you need to understand that not all jeans can be cuffed. When wearing booties with jeans, I see many clients trying to cuff jeans that are too long or too wide to cuff. You want to make sure your jeans are short enough for the perfect cuff, otherwise, the cuff will be too bulky. This is why I love to buy jeans that are already cuffed, like jeans 1-3 on the list above.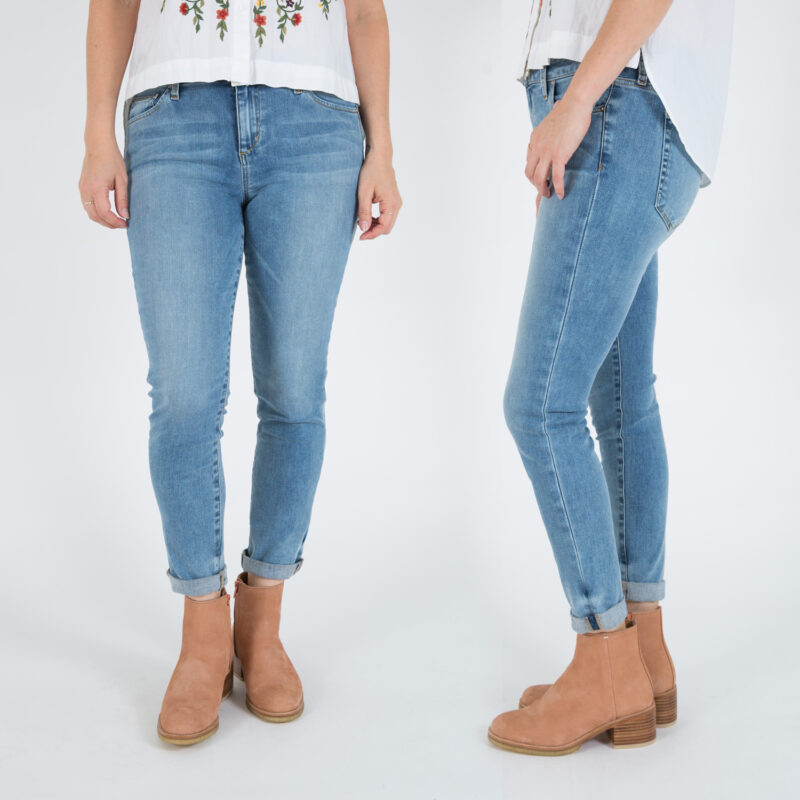 As for how to cuff them, you want to do 1-2 rolls. No more than that. The width of the roll is flexible, but ½ – 2 inches are all good widths. The rule of thumb is to roll however much you need in order to get less than an inch of skin between your bootie and your jean. You want the roll to almost sit on the bootie, but not quite.
Booties To Go With Leggings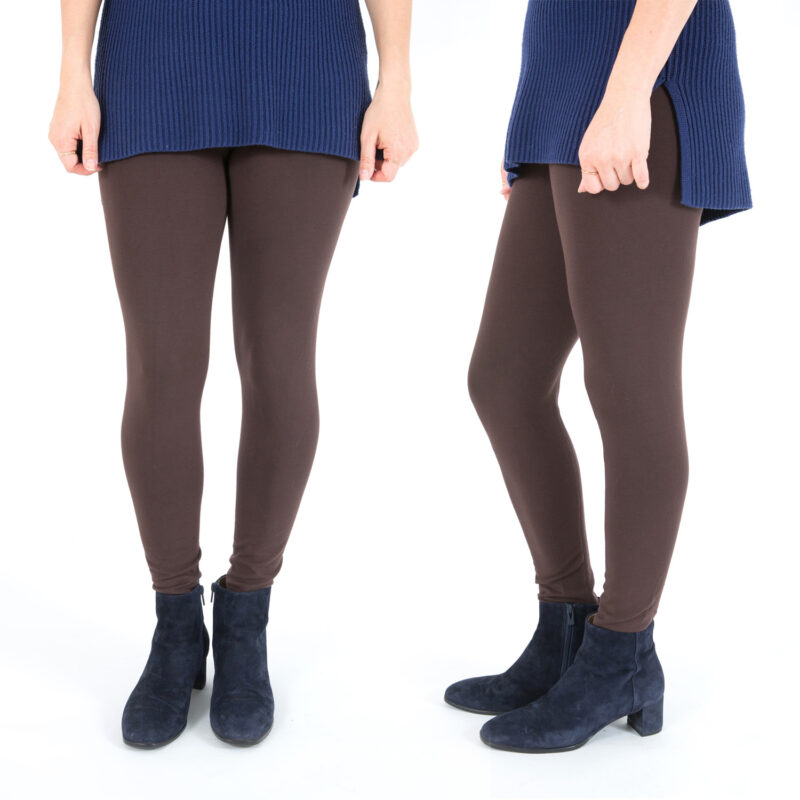 When you pair short boots with leggings, you actually have a lot of options, so I would rather go over the booties you can't wear with leggings. When pairing leggings with ankle boots, skip any booties that have side openings like this Vince Camuto bootie, this Jeffrey Campbell bootie, and this Caslon bootie. You also want to avoid booties that cut at an angle like this Lucky Brand bootie.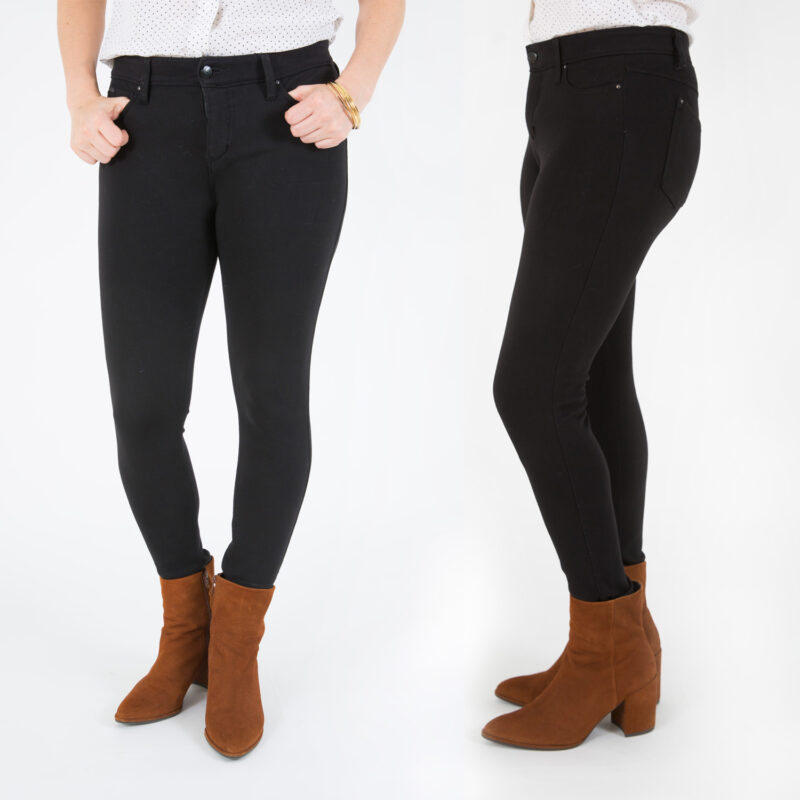 Best Skirts To Wear With Booties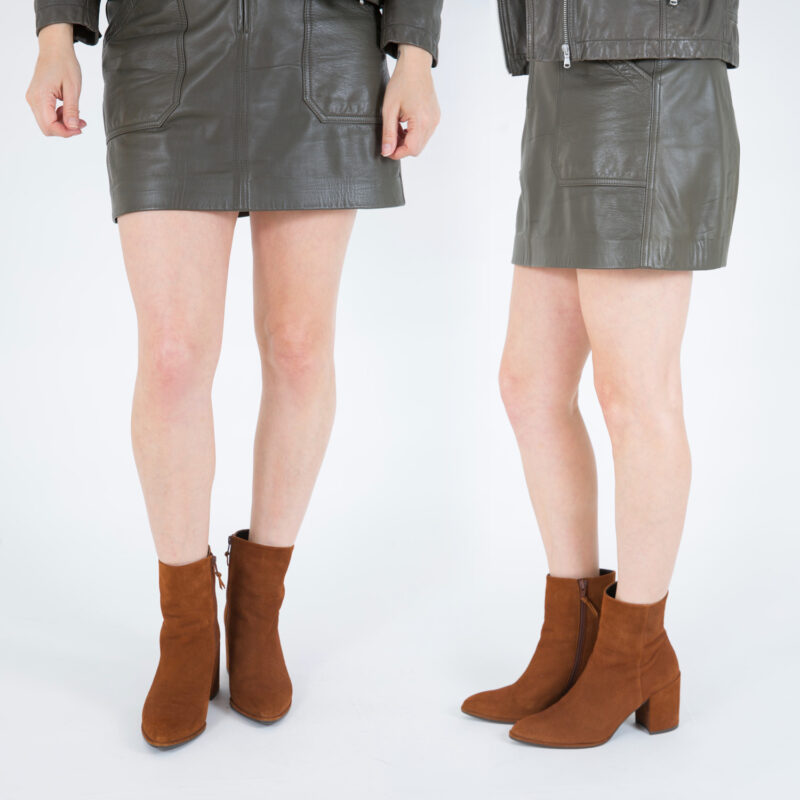 Similar to dresses, you want a skirt with some volume or weight to it. If you want a tighter look, a leather skirt has the weight to pair well with a bootie. Otherwise, go for a fuller skirt like my J.Crew goodie, or an A-line look like my Vince skirt. This Vince item hits the mark on two levels by being A-line and leather.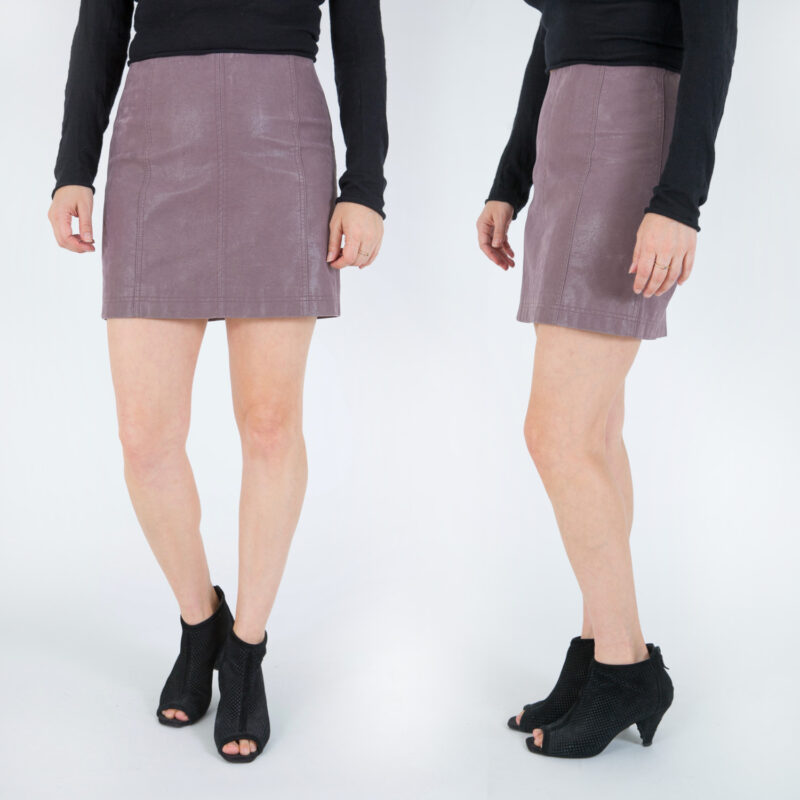 How To Wear Booties With Dressy Shorts
If you want to wear booties with dressy shorts, stick to an open toe ankle boot like this Kristin Cavallari peep-toe bootie and this Phillip Lim option. You can also wear dressy shorts with a fitted, pointed toe bootie like the ones pictured in the Midi Sweater Dress post and the Stuart Weitzman's pictured above.
How To Wear Booties With Casual Shorts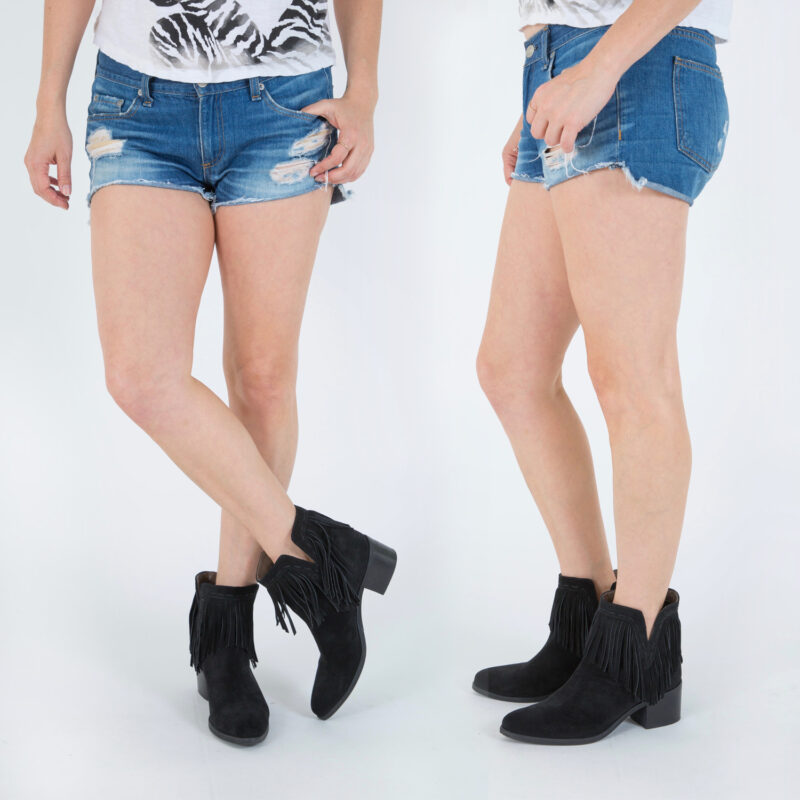 I often wear flat rugged booties with denim shorts (below). The large opening works for a bare leg. Notice also how the black bootie with the fringe creates a similar, wider look at the ankle (above). Booties with side openings also work with casual shorts.
How To Wear Flat Booties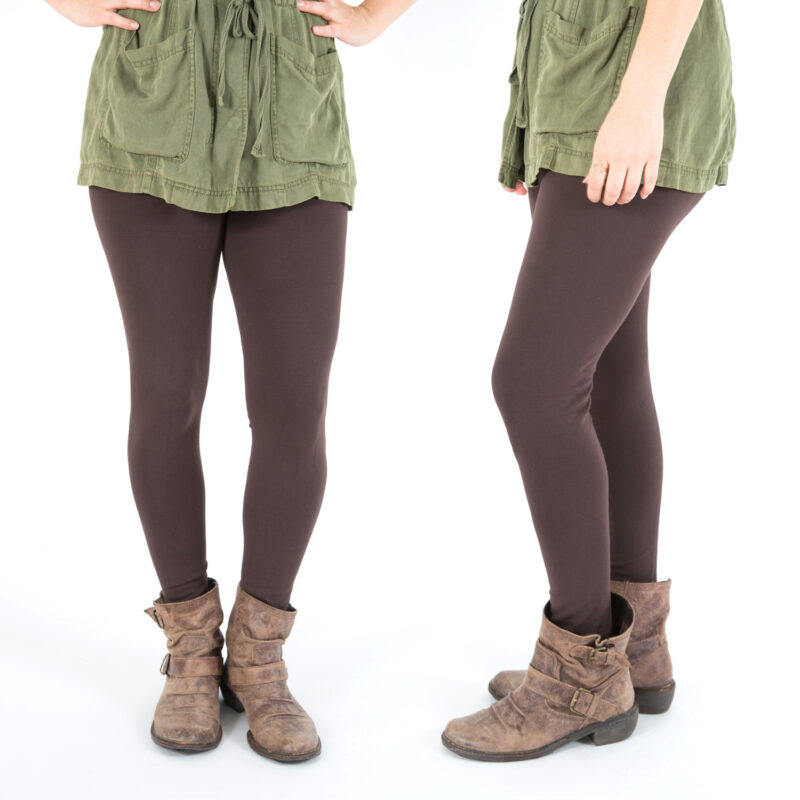 Flat booties are the hardest if you have no idea what you're doing. As you can see, I have paired flat booties with leggings, but you can also pair them with shorts. The key is to get the right flat bootie. You generally want it to have a wider opening at the ankle like this Tory Burch boot. You can also wear flat booties that have some kind of volume at the ankle or around the shoe in general. This can be accomplished through folded leather, laces, a buckle wrapped around it, or a ruched leather. An open toe can also help out a flat bootie, like the A.S.98 Brielle bootie. The best jeans for flat booties would be the tightest skinny jeans you can find, like the Mavi jeans I mentioned above, as well as slim cuffed skinny jeans, like the 1822 denim.
Booties That Don't Go With Anything
Super flat booties with side cut-outs or pointed toes flatter next to no one. They look like shoes for an elf or the fox in Disney's Robin Hood, but without the charm. I highly recommend that you avoid these shoes in particular:
Photos by Dayley Photography