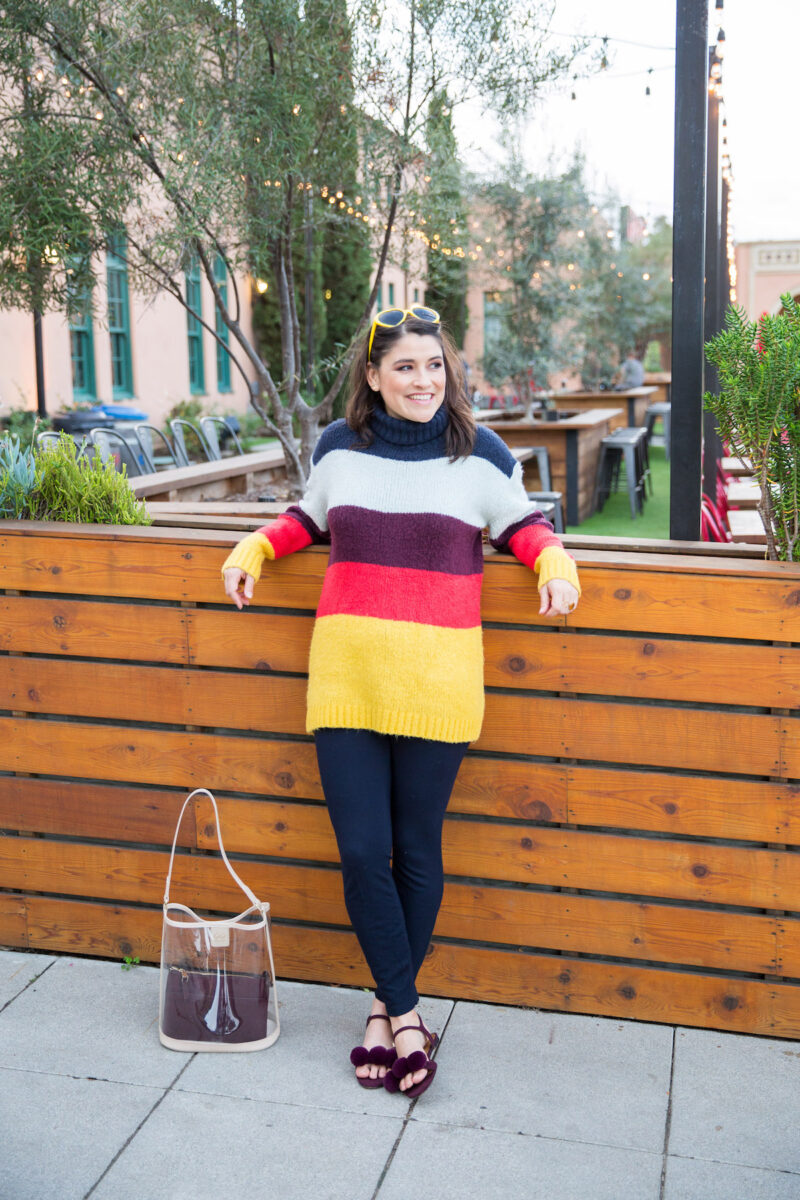 I am a big proponent of mixing up seasonal stereotypes. I prefer a black summer dress over a black coat, and I want to see pastels in January, not June. Another seasonal sartorial alternative I love is wearing stripes in winter. Stripes always seem to show up more in warm weather, so let's mix it up. Here's how to wear stripes during the winter months.
My Favorite Striped Winter Garments
Traditionally striped goodies are usually tees or summer dresses, often in a sporty or nautical design. Come winter, I love to see stripes in sweaters. I am absolutely in love with this pajama soft striped sweater by Chelsea28 that comes in a few color combos. I also love stripes on sweater dresses, masculine button fronts paired with leggings, and unexpectedly striped pieces, like this striped velvet jumpsuit.
How To Wear Stripes in Winter
To create a sophisticated look with stripes —  instead of a sporty nautical look — I like to pair striped sweaters with simple, sophisticated garments, or more avant-garde pieces, like these Charles Keith burgundy pom-pom sandals. I know New York folks are saying, "Whaaaa?" Not to worry, if I was going to take this San Diego winter outfit to the East Coast, I would wear a Uniqlo heat tech tee underneath the sweater, a second pair of leggings, warm socks, and navy blue suede booties. Tip: before wearing suede shoes, spray them with a protectant to prevent staining from rain and dirt.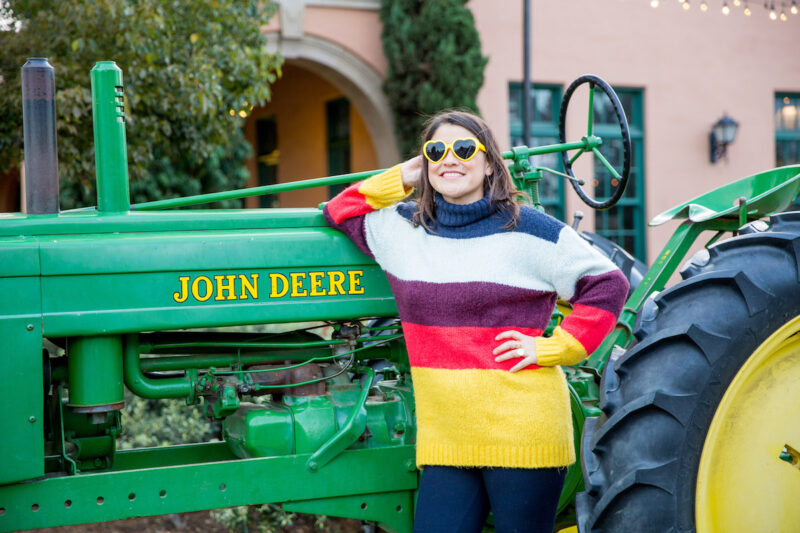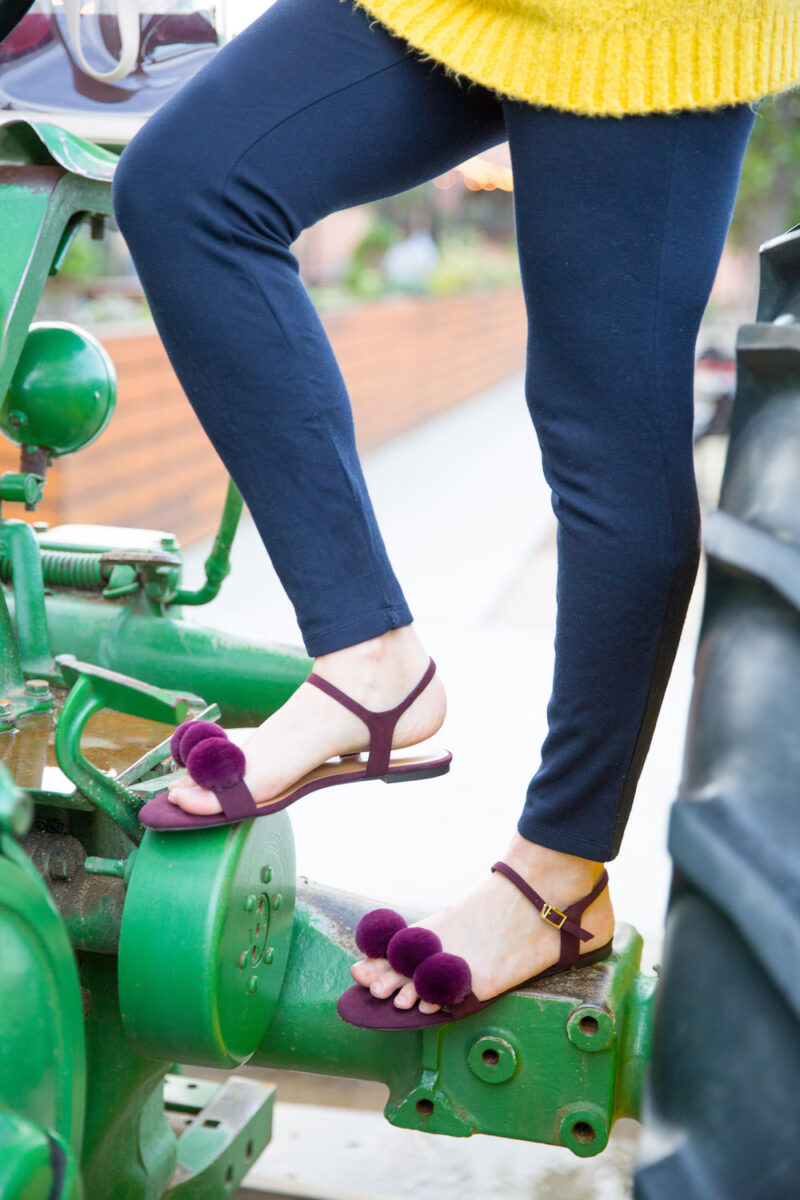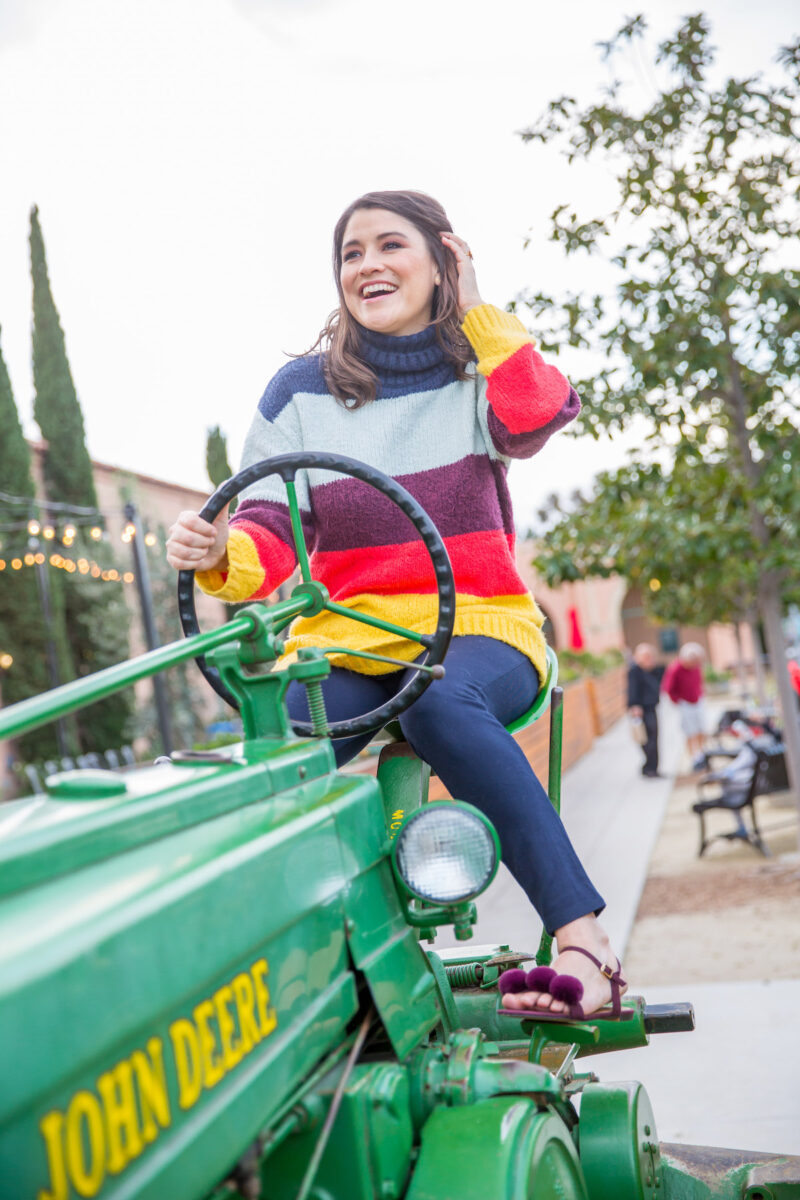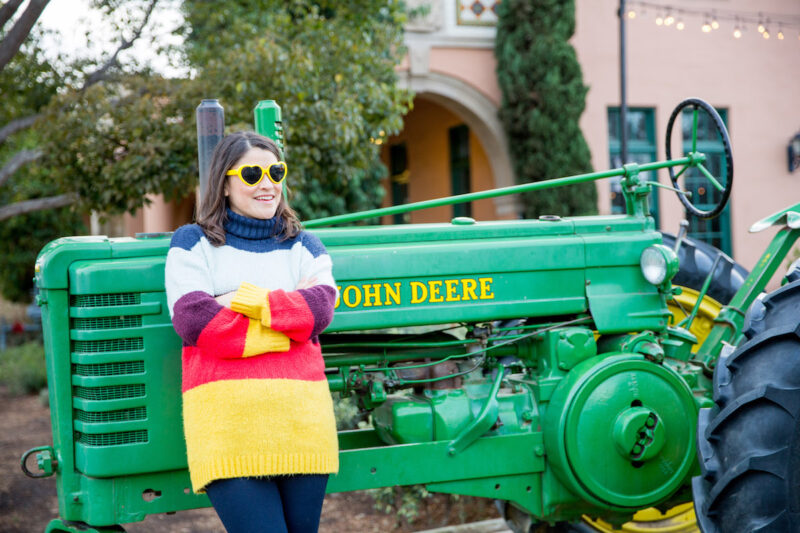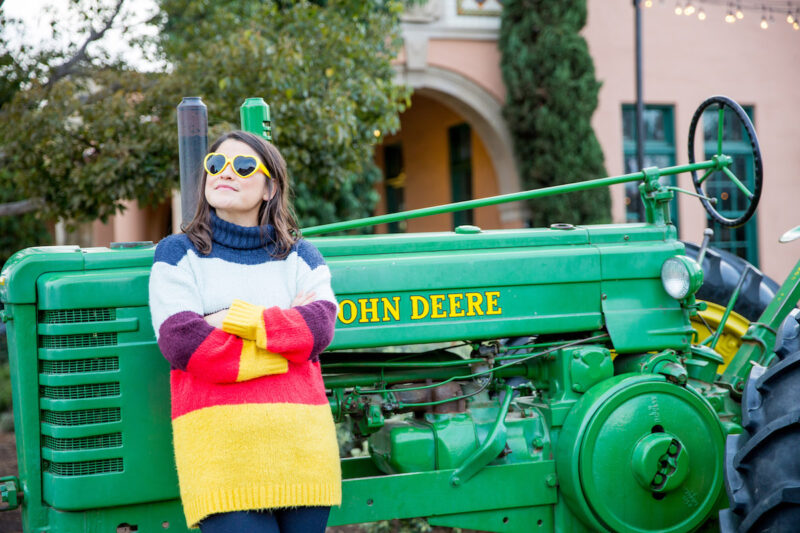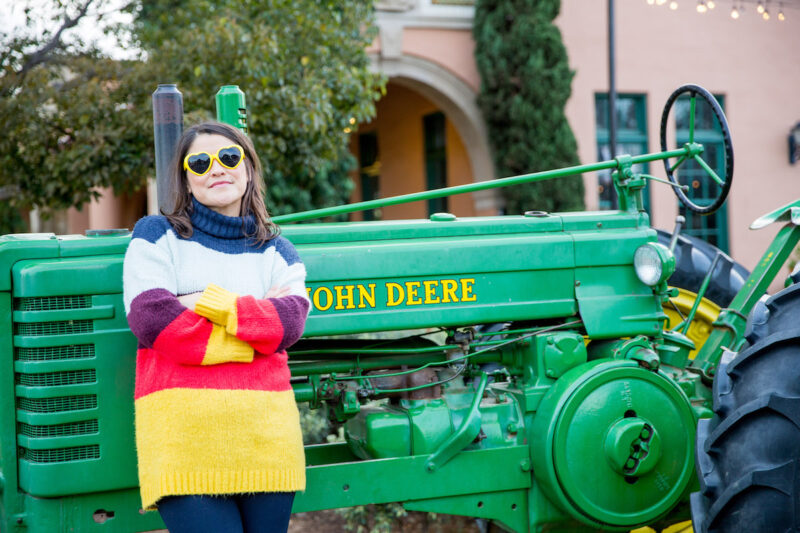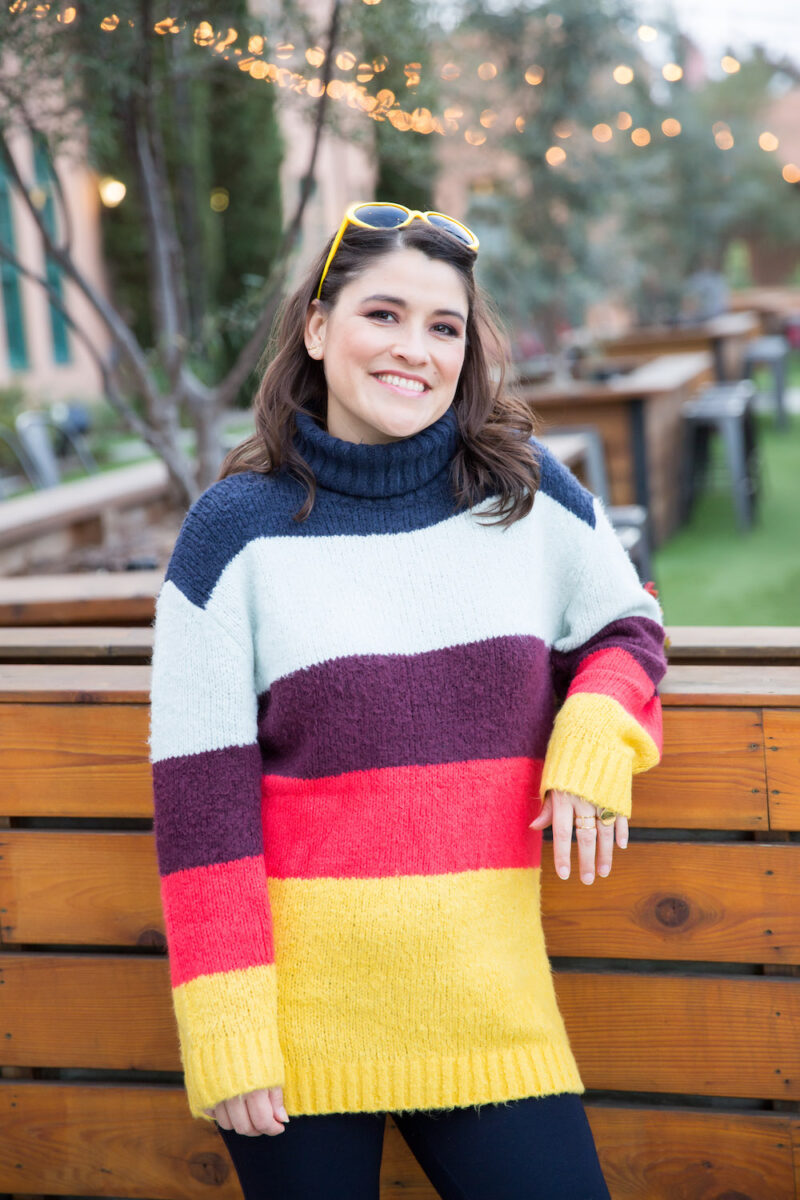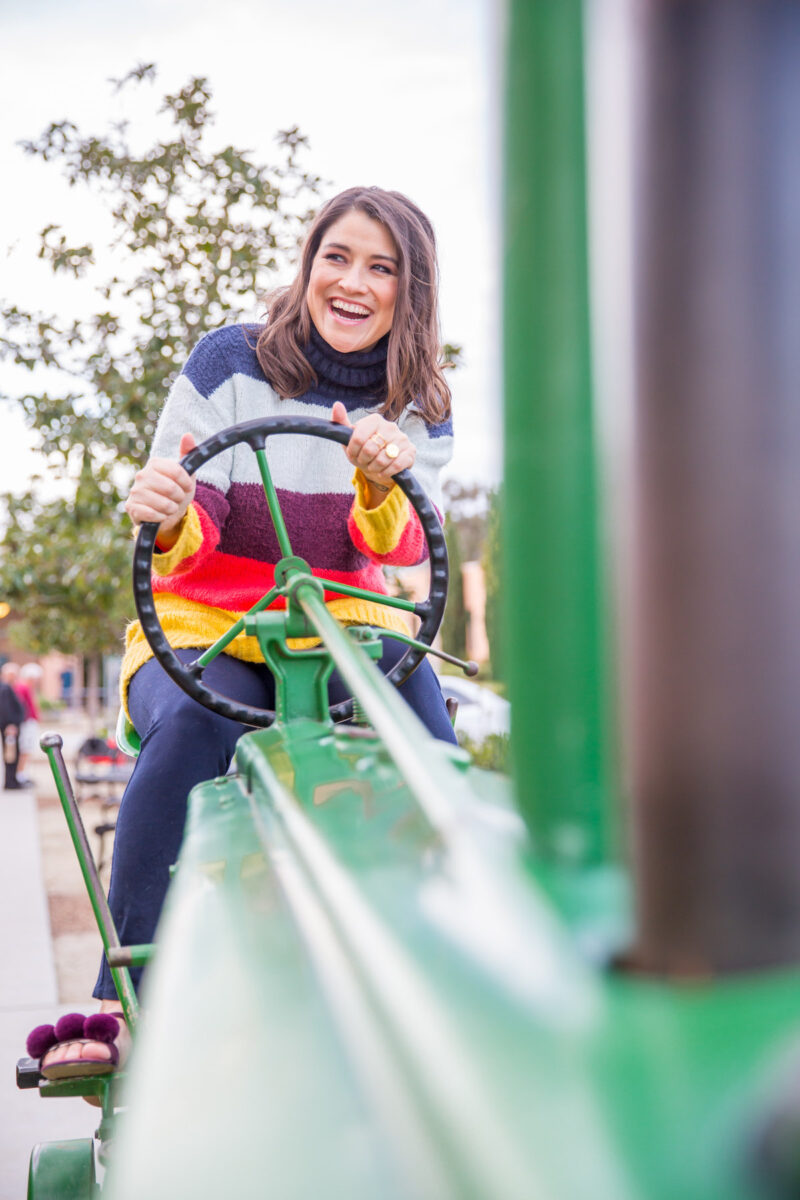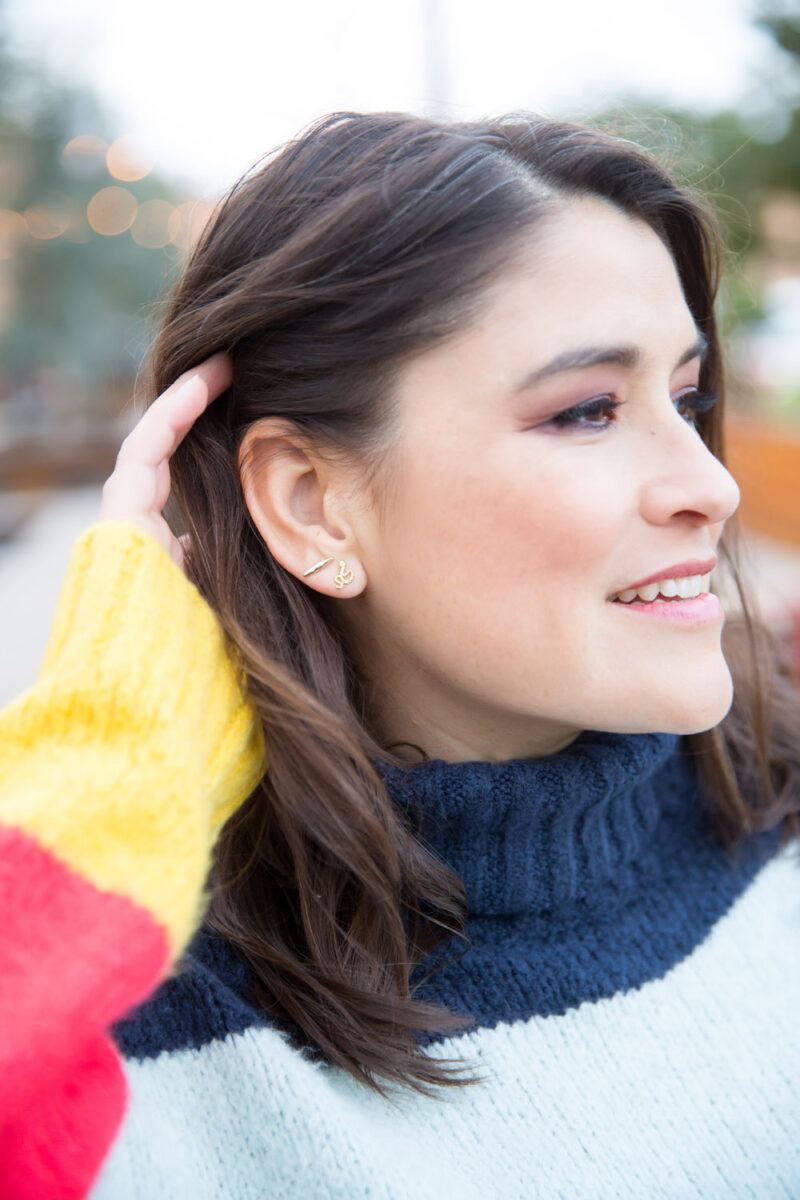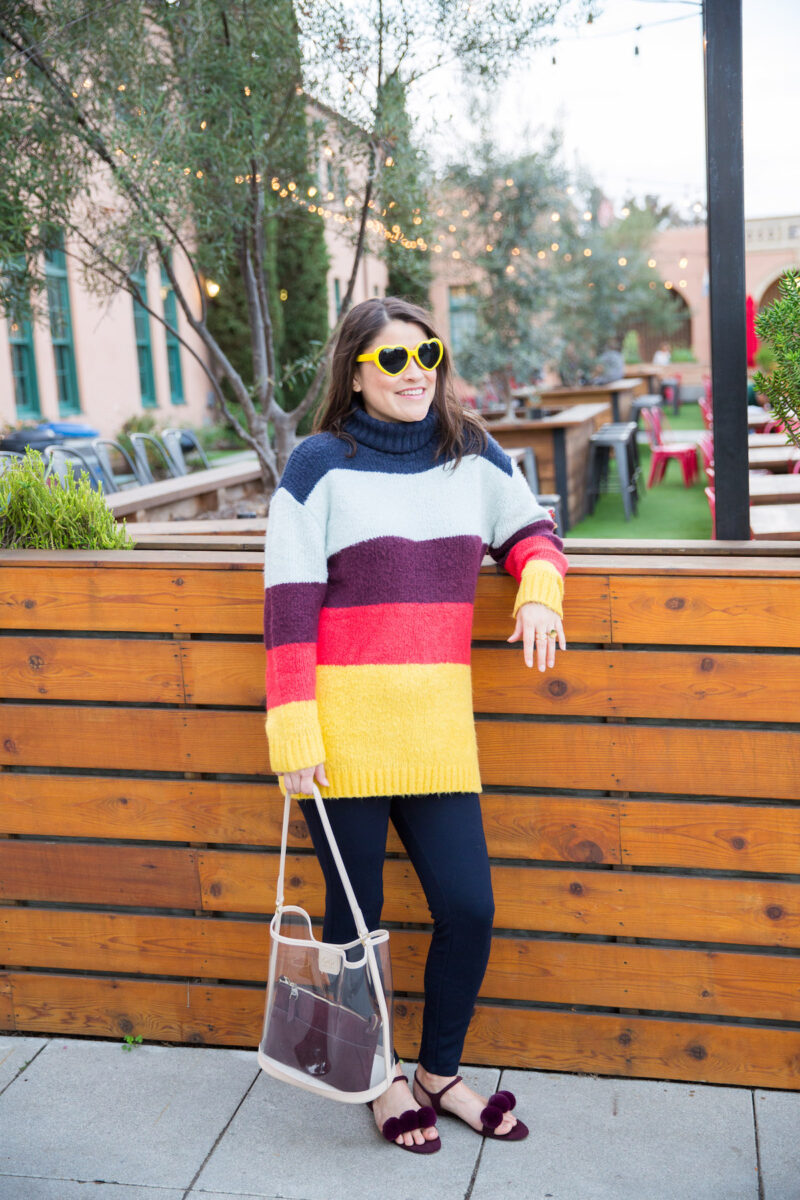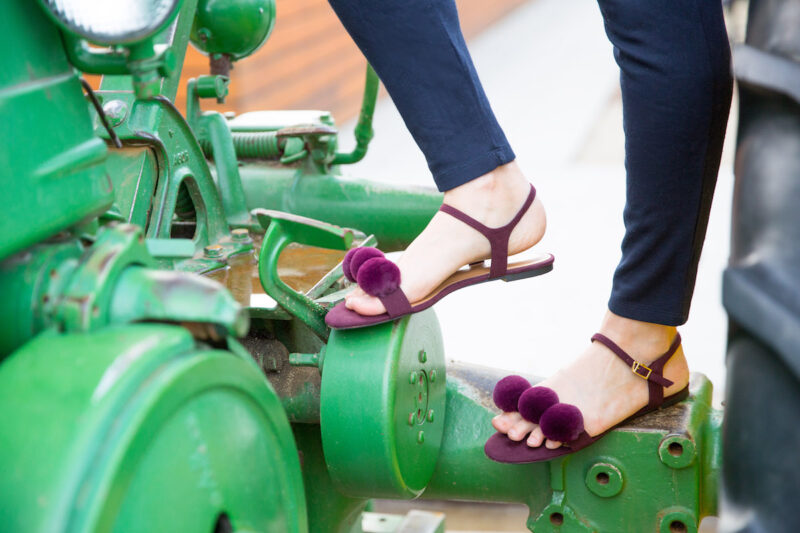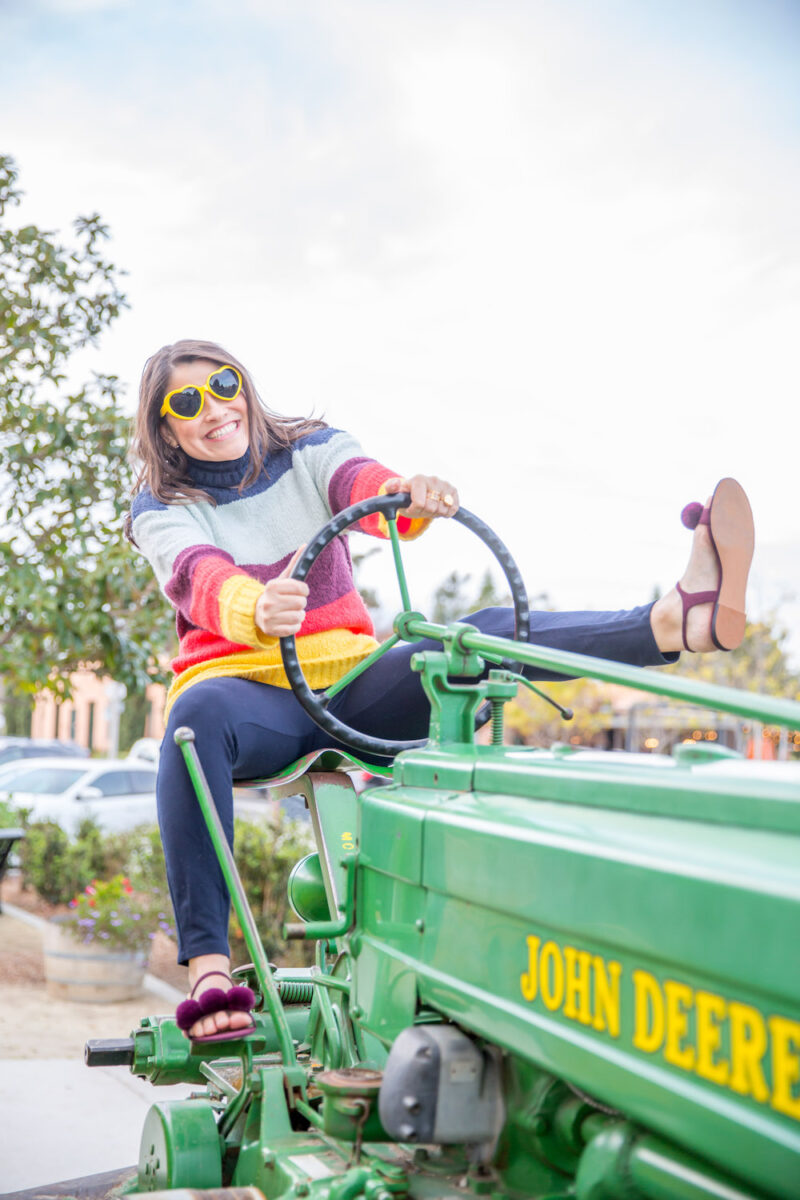 Photos by Dayley Photography
Makeup by Antonella Annibale