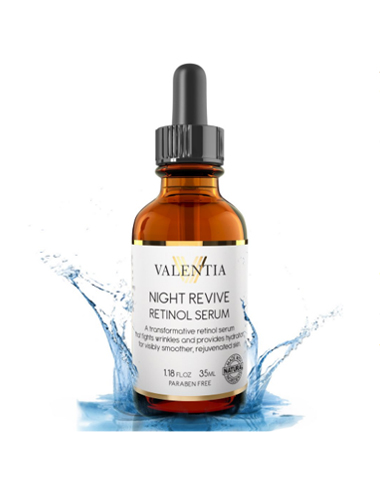 I had a great skincare regime a couple of years ago. I finally found the best beauty products that made my skin absolutely radiant, but in January of last year, my skin suddenly went insane with every kind of acne known to human. Turns out I had a jump in my prolactin levels. Generally, the cause of elevated prolactin levels is a tumor on the pituitary gland in the brain, but an MRI scan cleared me of this. So, basically, I just have to deal with this mystery hormone issue and its symptoms. This is a very TMI way of telling you that I spent an entire year researching different skincare regimes and hair products. Why the hair you ask? Well, my skin was my thing. It was where I felt most confident and beautiful, and then it was taken from me, quite quickly and without my permission, so I decided to work on the nuisance that is my minuscule amount of fine hair. The results have been amazing. Allow me to introduce to you the best beauty products I discovered last year….
Cliganic USDA Organic Jojoba Oil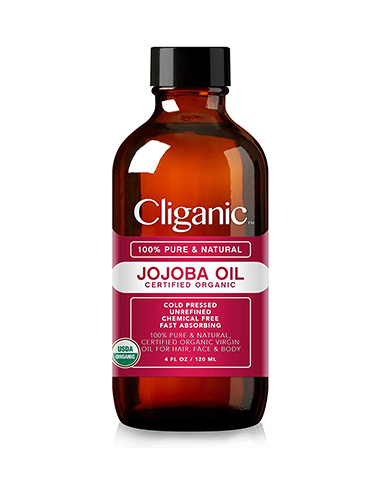 My facial specialist, Cody Montarbo, changed my life with the instruction to use jojoba oil before washing my face. It takes off make-up, does not bother my eyes like coconut oil or almond oil, and it calmed my acne immediately. It also just makes the skin so incredibly fresh after you wash it off. Listed above is a reputable jojoba oil, but I just use Trader Joe's brand.
Tips: No need to wipe off the jojoba oil before cleansing. The mixture of the oil and your face wash is what gets your skin so clean. You can apply the oil to dry or wet skin. I prefer wet skin myself.
Product Notes: Organic, natural, unrefined, paraben free, fragrance-free, and vegan.
Clarisonic Mia Skin Cleansing System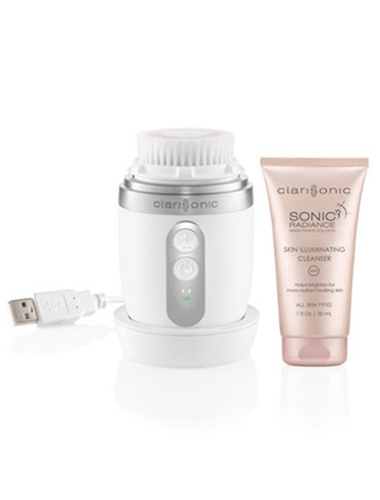 The waterproof Clarisonic was another huge win with my skin. Seriously, wow. It smooths the texture of my skin, eliminates whiteheads, cleans blackheads, and prevents breakouts. It visibly freshens the skin immediately after one use and preps your skin for awesome absorption of your powerful night products. In fact, I recommend only using it at night. Using it twice a day broke me out. It was too much exfoliation. The face wash that came with it also made me break out so I donated it, but would love to hear your thoughts on their face wash…
Tips: Run really warm to hot water on the brush and then turn it upside down to shake off any dripping water. Once you shake it off, apply your face wash to the brush and start your circles around your face. If you don't put it under warm or hot water right before use, the brush feels cold and gross. And if you don't shake it off, the cleanser runs off right away. Also, always rinse the brush before and after each use.
Product Notes: Founded in Seattle in 2001 by a team of scientists and engineers. Made in the USA.
Arbonne RE9 Advanced Restorative Cream SPF 15 Sunscreen
Arbonne's day cream is the only day cream that doesn't break me out. That's all I needed for it to be a winner. But it also smells good, feels good, doesn't leave my face sticky, and has an SPF of 15. Love it.
Tips: You don't need to use a lot. It is potent and spreads well. You may want to apply an additional sunscreen if you are going to be in direct sunlight. If you are looking for a deal, there are plenty of five-star sellers of Arbonne Products on Ebay.
Product Notes: Non-toxic and eco-friendly. 
Valentia Night Revive Retinol Serum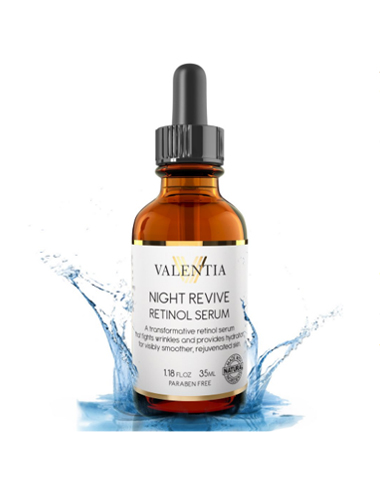 The Valentia Night Revive Retinol Serum may be the most impressive item on the 'Best Beauty Products' list. But to be more accurate, the combination of the Clarisonic and this serum may be the most important couple on this list. As you know, the exfoliation of the Clarisonic preps your skin to absorb all the fantastic ingredients of the serum. The results are awesomely obvious when you wake up the next morning and look in the mirror. It tames, prevents and calms acne, evens skin tone, and makes your skin super smooth, fresh, and soft, aka works on those wrinkles too. If you go to Valentia.com, use code VSTYLE15 for 15% off. If you go to Amazon.com, save 5- 15% off by adding to your next 'Subscribe & Save' shipment.
Tips: After I wash my face and dry off my skin, I apply two milky drops to my forehead and two drops on each of my cheeks before rubbing it all over my face avoiding the area directly under my eyes. After you apply, let it dry. (Always let serums and toners dry and absorb into your skin before adding another product, otherwise it gets diluted and is less effective.) After it dries, I apply Arbonne's night cream to my fingertips in order to pat a light film evenly on my face. If I use a heavy hand with my evening moisturizer, I get white heads. In fact, if my acne flares up, I apply this serum by itself at night, sans moisturizer. But I can only do this for one night before it dries me out too much.
Product Notes: Natural ingredients, vegan, cruelty-free, and made in the USA.
Rice Force Deep Moisture Lotion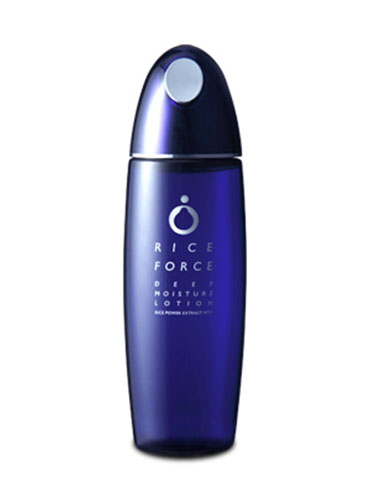 This is absolutely the best lotion I have ever used in my entire life. I even use it on my neck and chest without any break out issues. It feels almost like water, but it eliminates dry skin with absolutely zero residue on your skin after. Zero. I adore putting it on my legs after a shave. My legs have never felt softer. It's also available at Rice Force and Amazon.
Tips: After a shower, make sure you completely dry your skin before applying.
Product Notes: Fragrance-free, color free, petroleum-derived surfactant free, and animal byproduct free.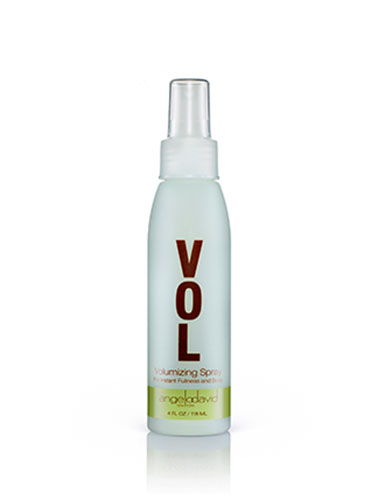 Angelo David Salon invited me for a blowout during fashion week a couple of seasons ago. I had the absolute pleasure of having my hair done by the incredibly talented Dion Moore. This was a life changing moment for my hair. For the first time in its entire career, my hair looked absolutely amazing, full, and voluminous. It was outrageous how good my hair looked. It has not come close to such amazingness since, without the assistance of a curling iron. You can take a peek at the glory on Instagram. Note: I did my best to filter it out, but you can also see a little bit of the state my skin was in back then.
The reason my hair was so full of volume was a combination of Dionne's admirable skill with a blow dryer and brush (wow), and Angelo David's volumizing spray and Volume Shampoo. I contacted Angelo David Salon after my experience and requested all the products Dionne had used on me to see if it was a fluke. They happily agreed to send me the Volumizing Shampoo, Conditioner, and their styling spray. Results are in. It was not a fluke. Although I can never do what Dionne did, my hair has never looked better. The shampoo and conditioner make my hair appear healthy and soft, yet stronger. (I alternate between the Angelo David Shampoo and 7's Lustre shampoo. Love them both.) But the Angelo David styling spray is where I am most passionate. It gives me volume and hold without any residue. It leaves my hair soft and full. I am addicted to it.
Tips: Spray this on wet hair after towel drying. Make sure you lift your hair so that you get to all of your roots. I usually give my hair about 7-8 sprays all pointing towards my scalp.
Product Notes: It has a flexible-conditioning formula, combining silk and wheat proteins, panthenol, and avocado.
7 Satara Seal Spray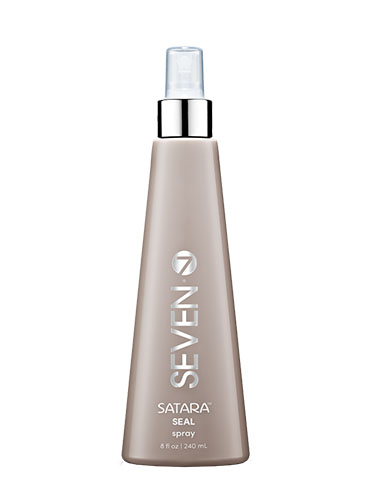 It took me 30-some-odd-years, but I now actually do my hair… sometimes. I am currently using a blow dryer and the occasional curling iron. Now that I have these habits, I realized I needed to use a product to protect my fine hair. So, I went looking and worship 7's Seal Lotion. I can't even describe how fresh it makes my hair. It softens it, tames frizz, and gives it life somehow. And, I assume, it protects me from that darn heat.
Tips: I use about seven (pun intended) spritz's on my wet hair after I towel dry it. In fact, I spray this on my hair after a shower even when I let my hair dry naturally. It keeps frizz away and makes my hair less stringy.
Product Notes: Uses organic aloe vera leaf juice.
Klorane Dry Shampoo for Dark Hair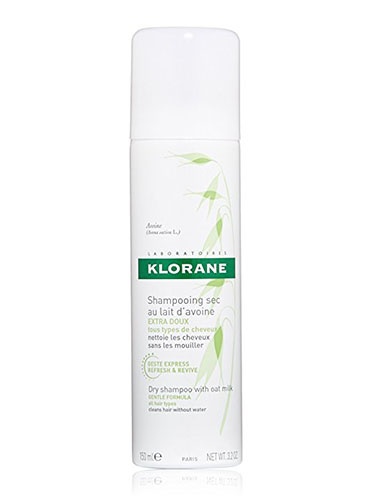 Dry shampoo is fun to research because you know right away if you have a bad one — which is often. The smell, the texture, the white splotches, and the absolute mess it can make of your hair is immediate. Then there are the okay ones that don't stink or ruin your hair, but don't do much to rectify the dirty hair situation (I am looking at you Living Proof.) Cue Klorane Dry Shampoo made of oat milk. This is a fantastic product that makes every single 'Best Beauty Products' list, including Reviews.com's intensely researched list. It works PERFECTLY. I am amazed how well it remodels my fine, greasy, gross, and useless hair after three days of working out with no washing.
As for the discoloration, the All Hair Types option can leave a white cast on dark hair if you don't thoroughly brush your hair after spraying, but that's why they made Klorane for dark hair. Its tinted formula leaves zero white residue. It feels like a miracle every time I use it. The only slightly negative comment I would make about Klorane's Dry Shampoo is the smell not being particularly lovely. But it is not displeasing at all. I would call it a non-factor.
Tips: Spray the dry shampoo for about 2-3 seconds at the roots of your hair where the grease is bad. I most often spray it at the front of my hair after a workout to create a fresh updo. It works wonders at eliminating grease, smoothing the kinks from my ponytail holder, and giving volume to my dirty hair. You can see an example of this on my Instagram.
Product Notes: Sulfate free, paraben free, and sodium chloride free.
My blog posts are my honest and personal opinion. Sometimes my content includes products sent from companies or PR firms. In this case, I was sent samples from 7, Rice Force, Valentia, and Angelo David Salon. If I am sent something that is unimpressive I don't write about it. In fact, I now personally purchase all those products now.