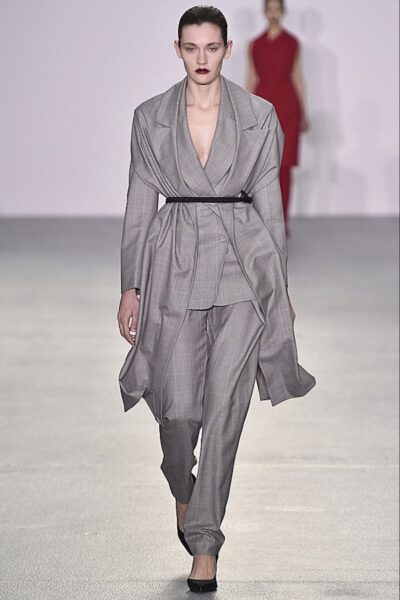 I was so freakishly jet lagged the first day of London Fashion Week, I felt like I was dreaming at the J. JS Lee show. The bright white surfaces, rumbling pebble noise of the camera clicks, the festive crowd and the sharp, fresh looks of J. JS Lee all lent to the euphoria dreams provide. I think the fact that it was a sunny day in the 'ol smoke city also had me believe I was asleep in reality and awake in a parallel universe. London and the sun are not necessarily partners in crime.
Favorite J. JS Lee Garments
I was extremely pleased by the looks of the Autumn 2016 J. JS Lee line. I have been craving her creative yet polished garments. The looks I would recommend ordering are almost all of the shift dresses (the red is my favorite), any of her coats (except the black and red one), the flowing blazers, and the silky white blouse and/or the black dress with the tie-scarf detail.
J. JS Lee Garments To Avoid
Any of the bulky garments will be difficult to maneuver in life and will add weight and volume to your body. I also am not a fan of her obvious use of elastic on many of the garments. It always feels a bit cheap to me. Lastly, I would skip most of the skirts and the pants with the "string" waist.
J. JS Lee Style Right Away
One way to get a jump start on the J. JS Lee 2016 look is to match your shoes to your dress or coat. I am not usually a fan of matchy-matchy, but this I like. I love a streamlined monochromatic look. Matching you shoes to your pants and your top is going to be too much for most of you, but donning a matching coat and dress is chic.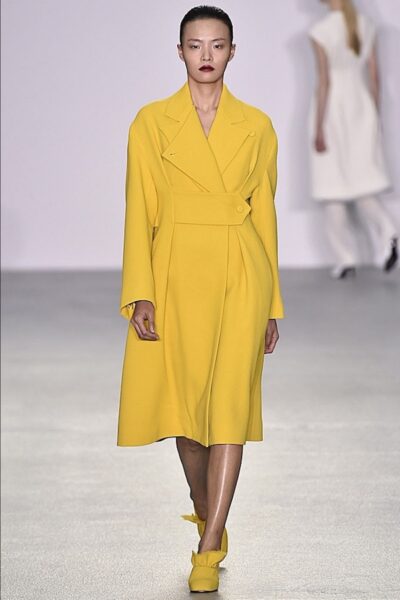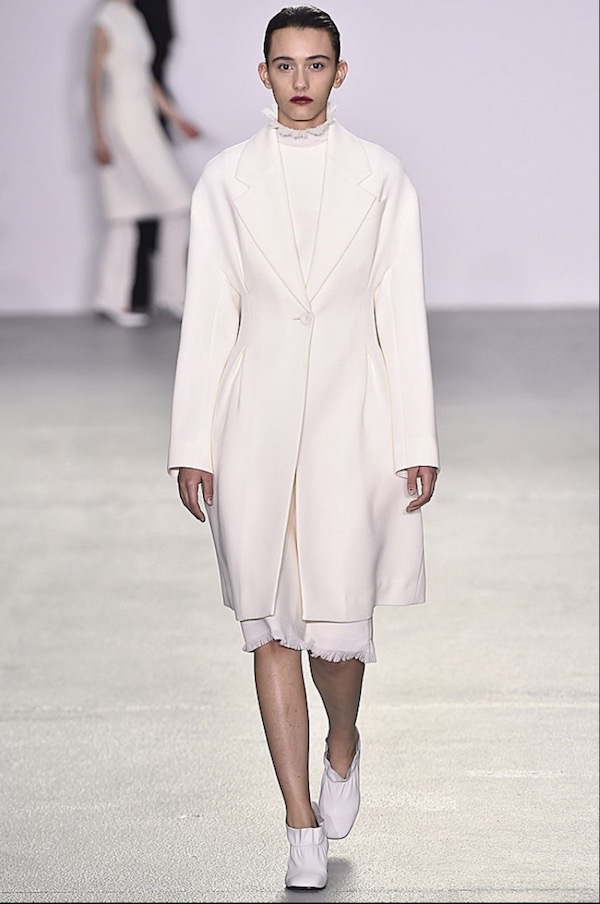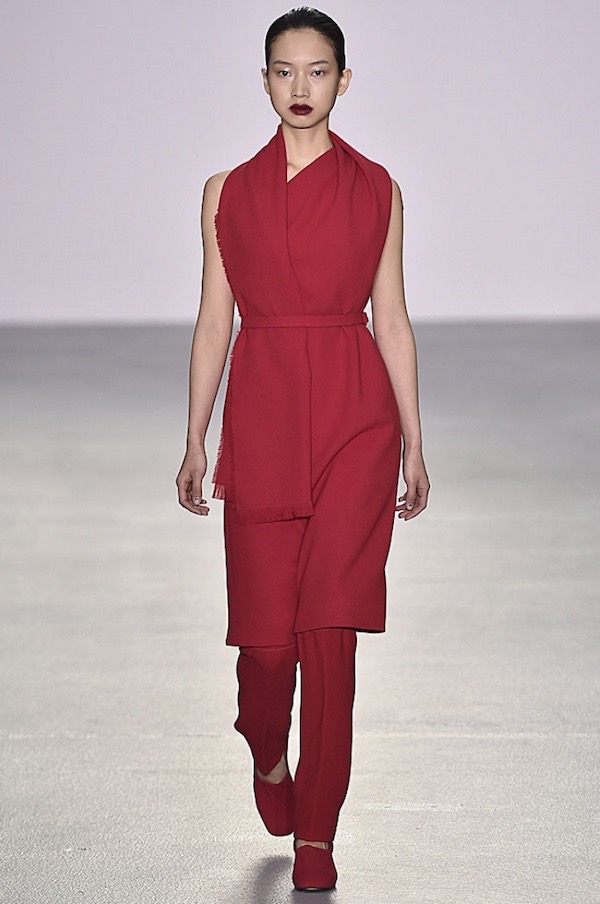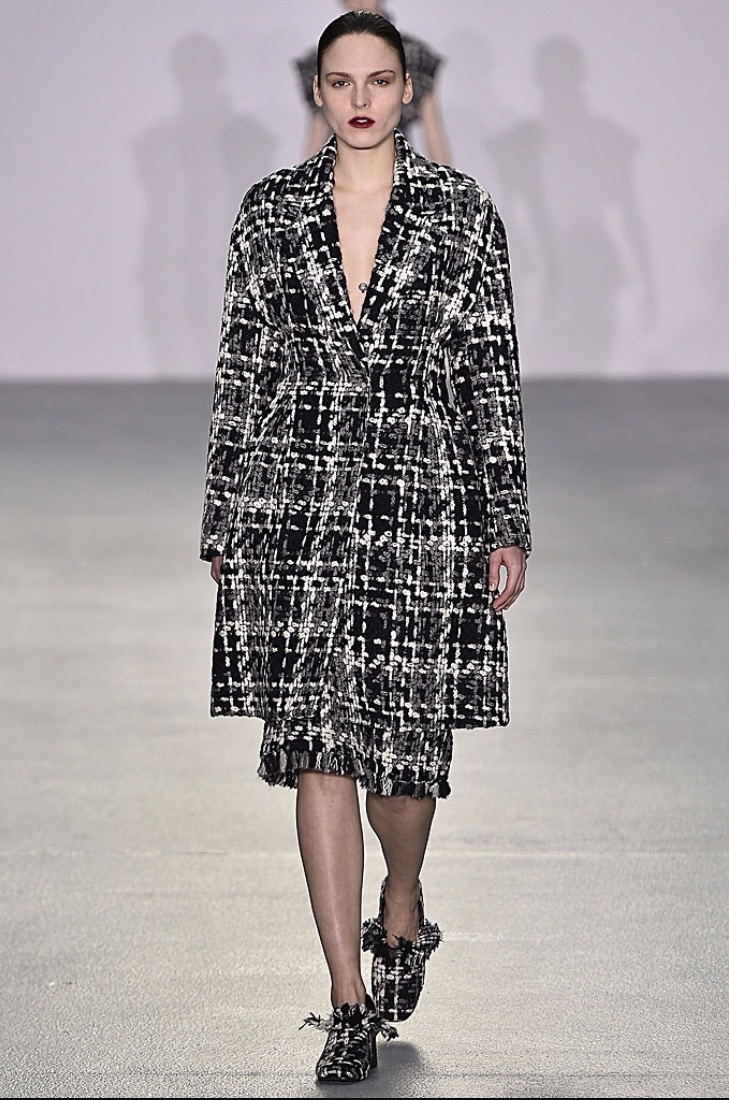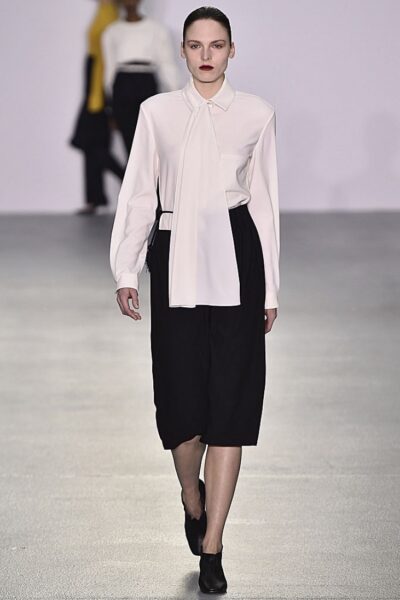 Photos via catwalking.com