Updated March 2019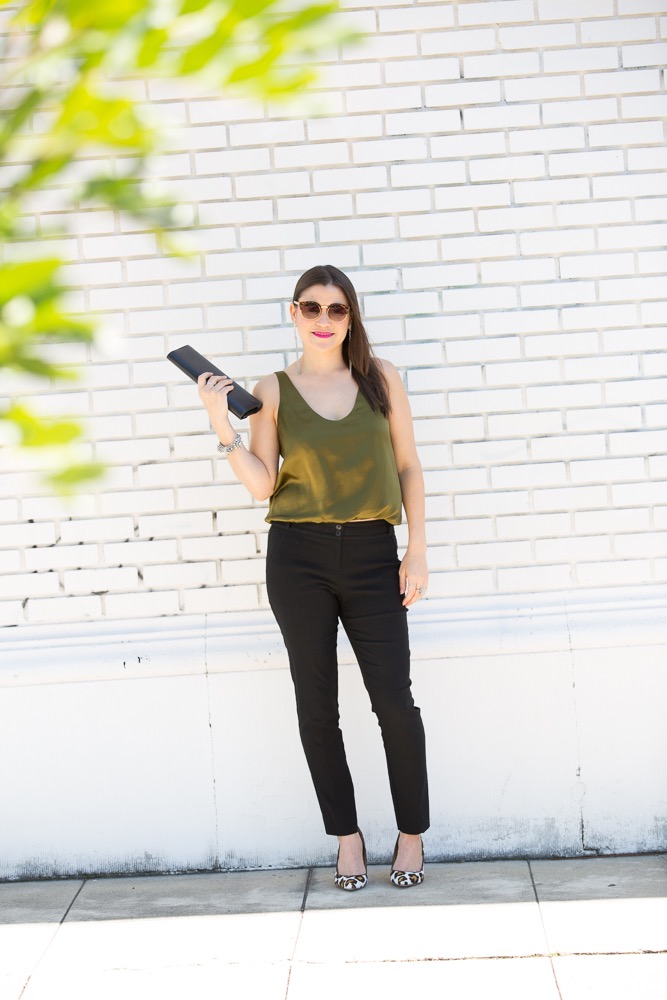 What Is A Blouson Top?
A blouson top generally has an elastic hem that sits at your waist to create a blousing effect with the excess fabric. The 3.1 Phillip Lim twisted hem top pictured is designed to always sit at the waist this way, but you can move the hem up or down on most blouson tops, like Joie's Marru blouse and Marcher top.
Why Wear A Blouson Top?
You can eat whatever you want in it and you don't have to suck in your stomach.
You get the look of tucking in your shirt without actually tucking in your shirt. This means you don't have to shove fabric down your pants and add potential bulk to your hips and belly.
They are very comfortable.
What To Wear With A Blouson Top
You can wear a blouson top with almost any pant and many maxi skirts, but pencil skirts and slacks are the best options since they need that "tucked in" look. If you find the top is proportionally too long, most can be tucked in. The 3.1 Phillip Lim top can't be tucked in, but as I mentioned most other blouson tops can.
What Not To Wear With A Blouson Top
A-line Skirts – You'll look like a pear.
Ultra High-Waisted Anything  – Unless you can tuck the blouson top in.
Leggings – A blouson top exposes far too much crotch and bum.
Paper Bag Waist Bottoms – This much competition at the waist adds weight and creates an apple body shape.
Overalls – The top will bunch up and peak out the sides of the overalls, and add weight.
Photos: Dayley Photography