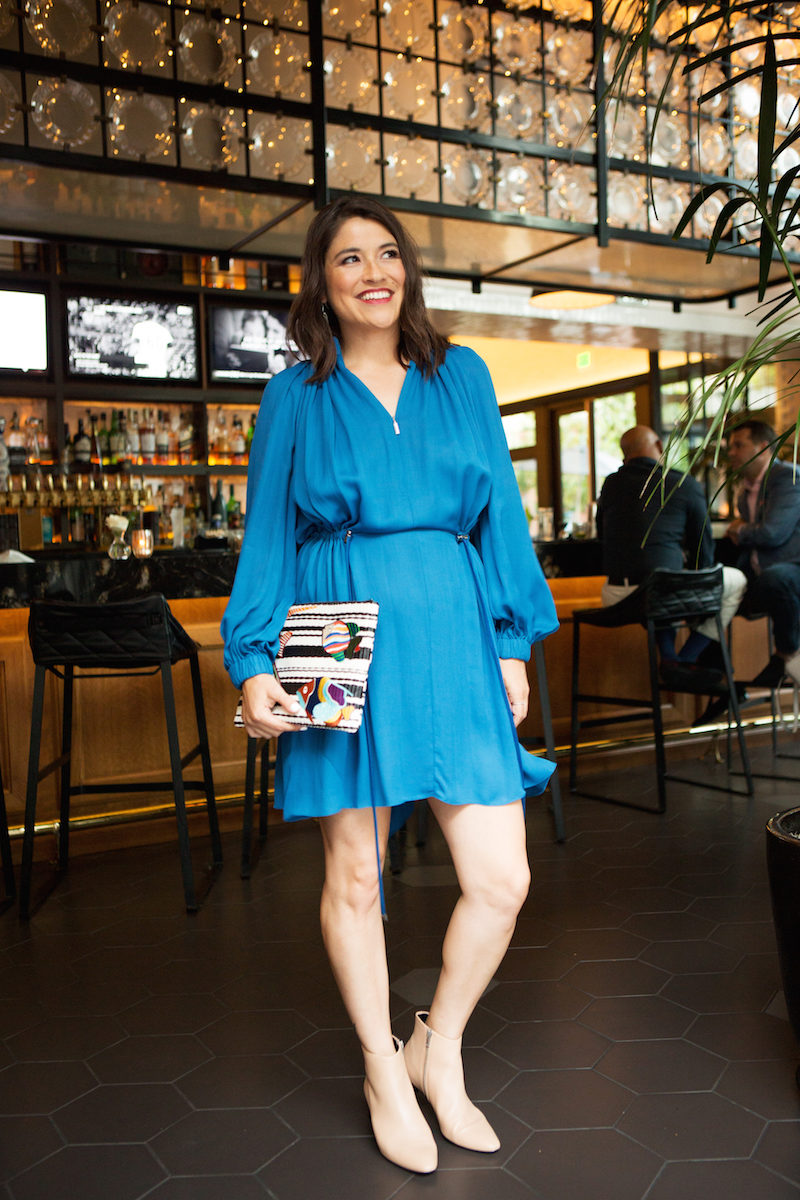 I often hear the terms "dinner shoes" or "car shoes." These are shoes that are worn from the house to the car to the restaurant and back again. This means the shoes are uncomfortable. You can't walk in them. You can't dance in them. You can't be you in them. I want nothing to do with those shoes and neither do most of my clients. I am a walker. And I am a dancer — I will dance anywhere I like the music. And I love to walk after a meal if only to burn off the calories. But I also just love to explore and talk with my date without wanting to chop my feet off or stumble about.
Skip The Stilettos
"Car shoes" eliminate spontaneity and hurt your health. The obvious solution is to skip stilettos and other "car shoes" and wear only comfortable heels. But this fall, I am going to go a step beyond recommending comfortable heels, and encourage low heel dress booties for your nights out. After all, the only thing more comfortable than a sneaker is a boot.
Best Low Heel Dress Booties
The vast majority of booties are casual and don't work with a dressy look, so I can see why so many people skip the idea entirely. It's easy to get confused on how to dress up the booties or even where to find dress booties. Don't worry, I got you. My favorite low heel dress bootie right now is the amazingly inexpensive Calvin Klein bootie, but Kate Spade also has some fantastic pairs.
The perfect bootie to go with a feminine dress is going to be pointy-toe, close to the ankle, and slim. You don't want a bulky bootie — you want a sleek bootie that matches the silhouette and weight of a pump or heeled sandal. I also prefer a leather bootie when dressing up over a suede bootie. Suede adds bulk.
What To Wear With Low Heel Dress Booties
The whole point of wearing the perfect low heel dress bootie is that it already goes with your favorite evening dresses and skirts, so I won't focus too much on what dresses to wear with them. But for you perfectionists or those in need of new dress looks, dress booties look their absolute best with long sleeve dresses, sweater dresses, and thicker, flared, or voluminous garments. A summery frock or delicate lace look may not pair amazingly with dress booties, but a long sleeve body-con dress is perfect. Midi dresses also look great with booties.
Photography by Kris Davidson in conjunction with National Geographic
Location: The Pendry Hotel
Make-up: Antonella Annibale