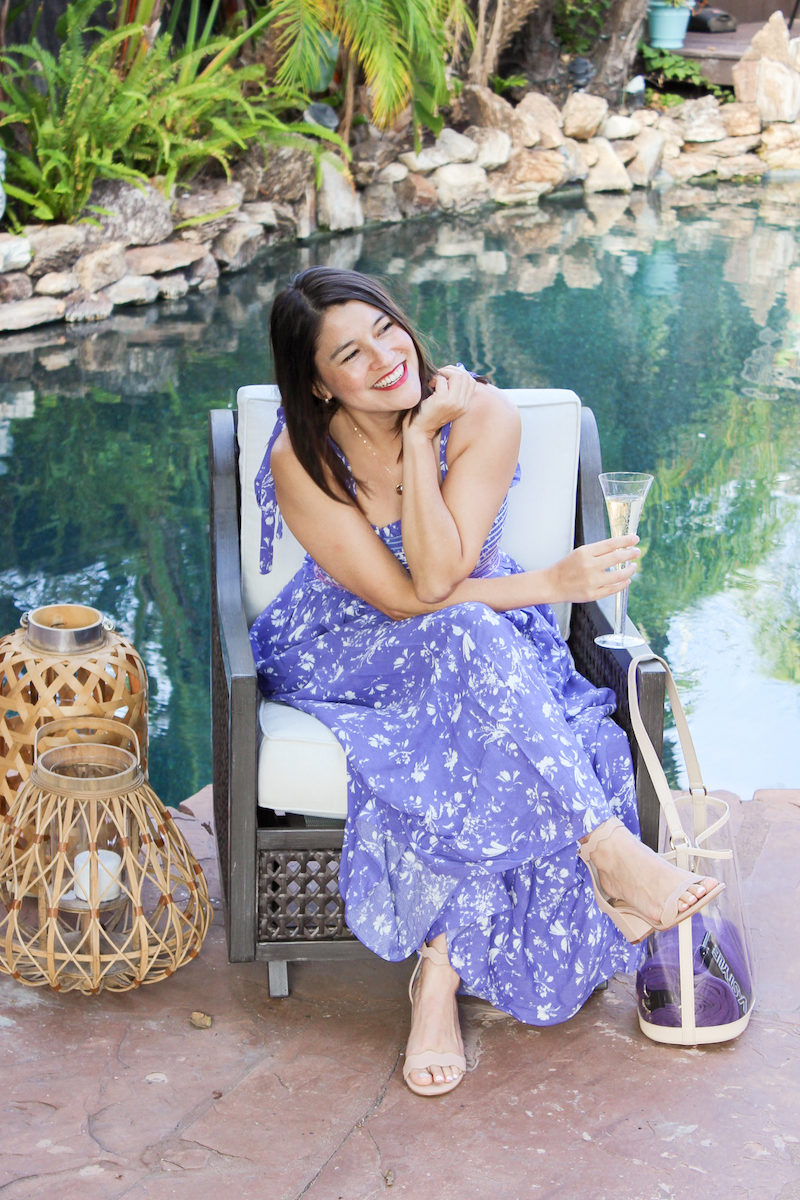 Personalized accessories are a charming way to stand out in a tidal wave of logo madness. Whether it's your initials, your name or your motto, personalizing your accouterments is chic and easy.
What Accessories Can I Personalize?
These days you can personalize just about anything, but here are my preferred personalized accessories…
Handbags – J.Crew does a great job.
Cell Phone Cases – Mine is from BaubleBar.
Necklaces – My favorites are listed below.
Wallets – Mark & Graham is my go-to.
Luggage Tags – I have used J.Crew and Mark & Graham.
Beach Hats – Etsy has great reputable companies that personalize beach hats, from Flybabies Embroidery to Sprinkled With Pink and ModParty
My Favorite Personalized Necklaces
My current favorite personalized necklace is my V-Style necklace from Lemonbug. I adore the charm that dances with the circle pendant. Below is the full list of my favorite personalized necklaces…
What Not To Do With Personalized Accessories
The only thing I really want to make clear is to avoid piling on all of your personalized items at once. Yes, I am pictured with a V-Style necklace and cell phone case, but they are discreet personalizations and far enough away from each other to avoid an assault on one's senses. You don't want to be a giant advertisement of anyone, including yourself. Stick to 1-3 personalizations in an outfit, and if you're doing three, make sure no one can see all three in one glance.
Check out my post on Where To Buy The Best Jumpsuits.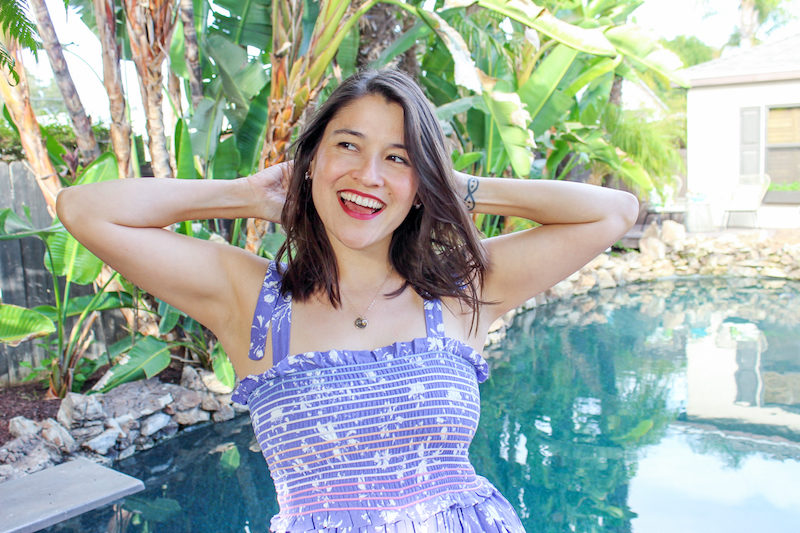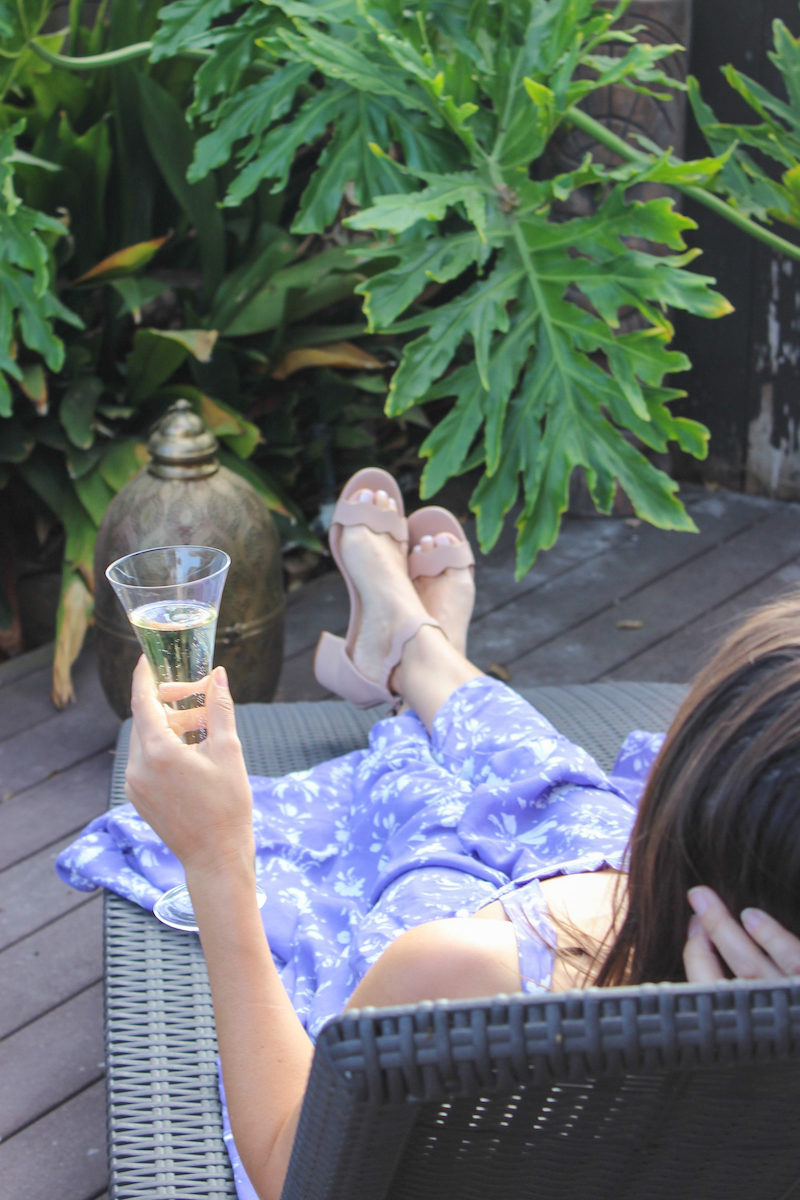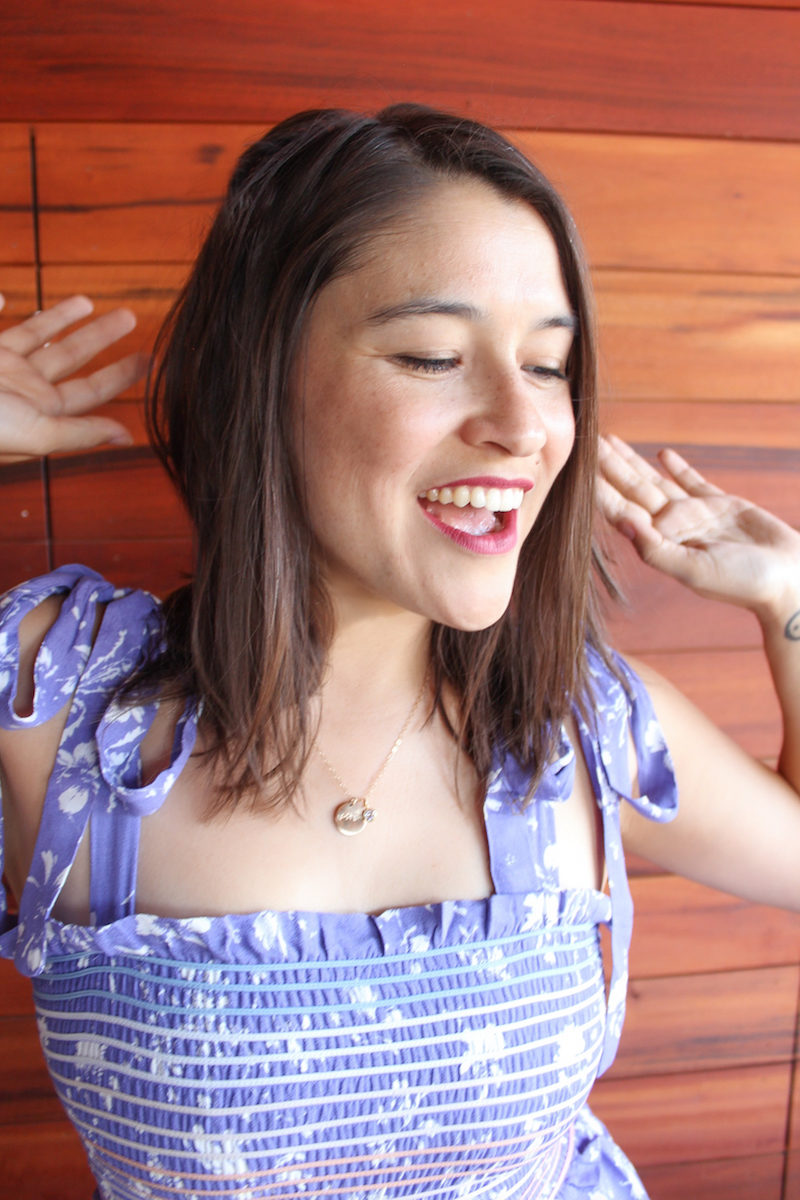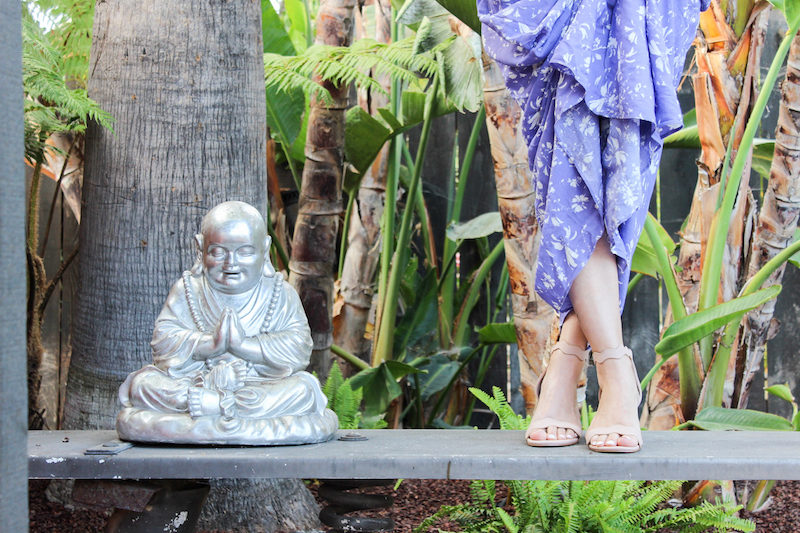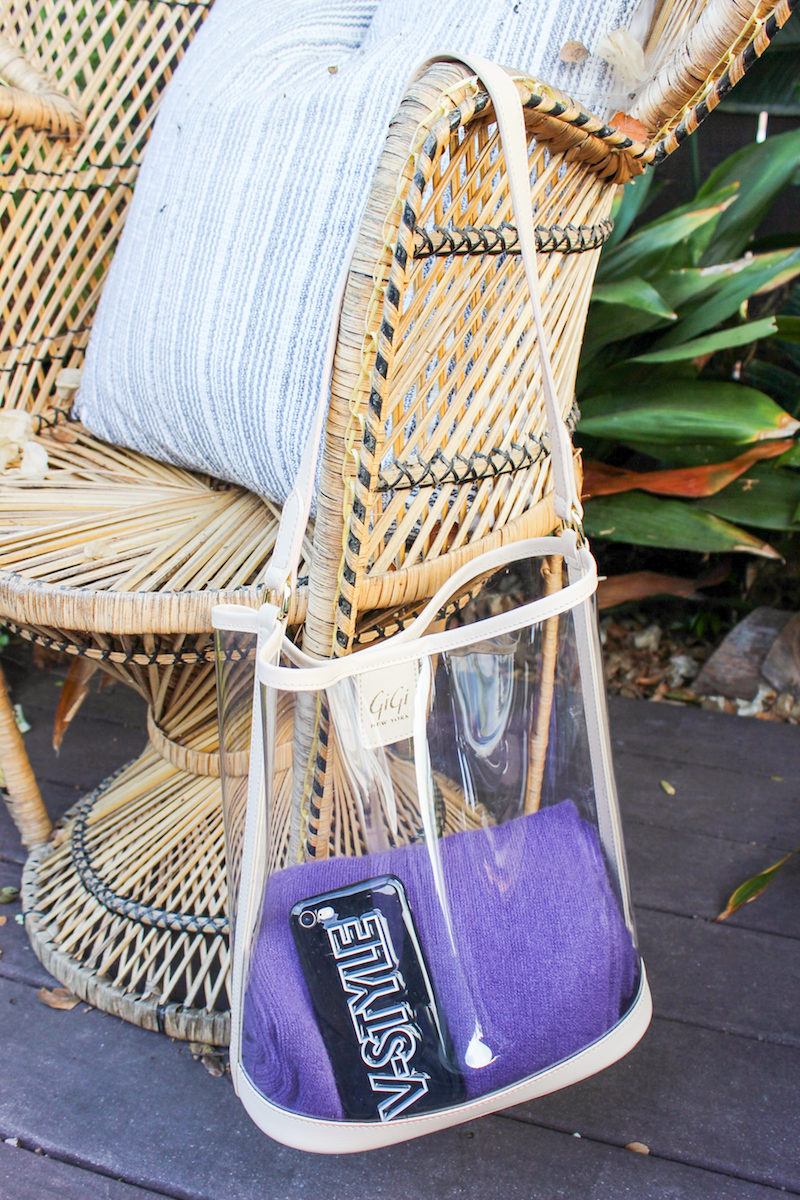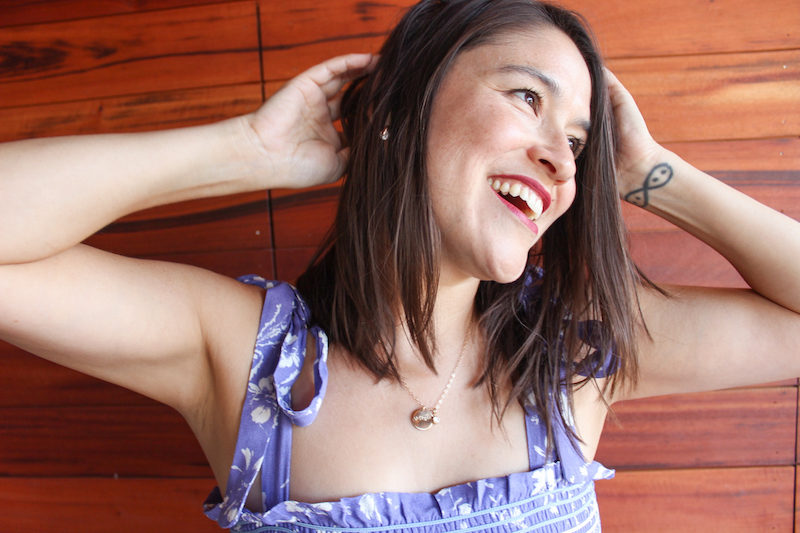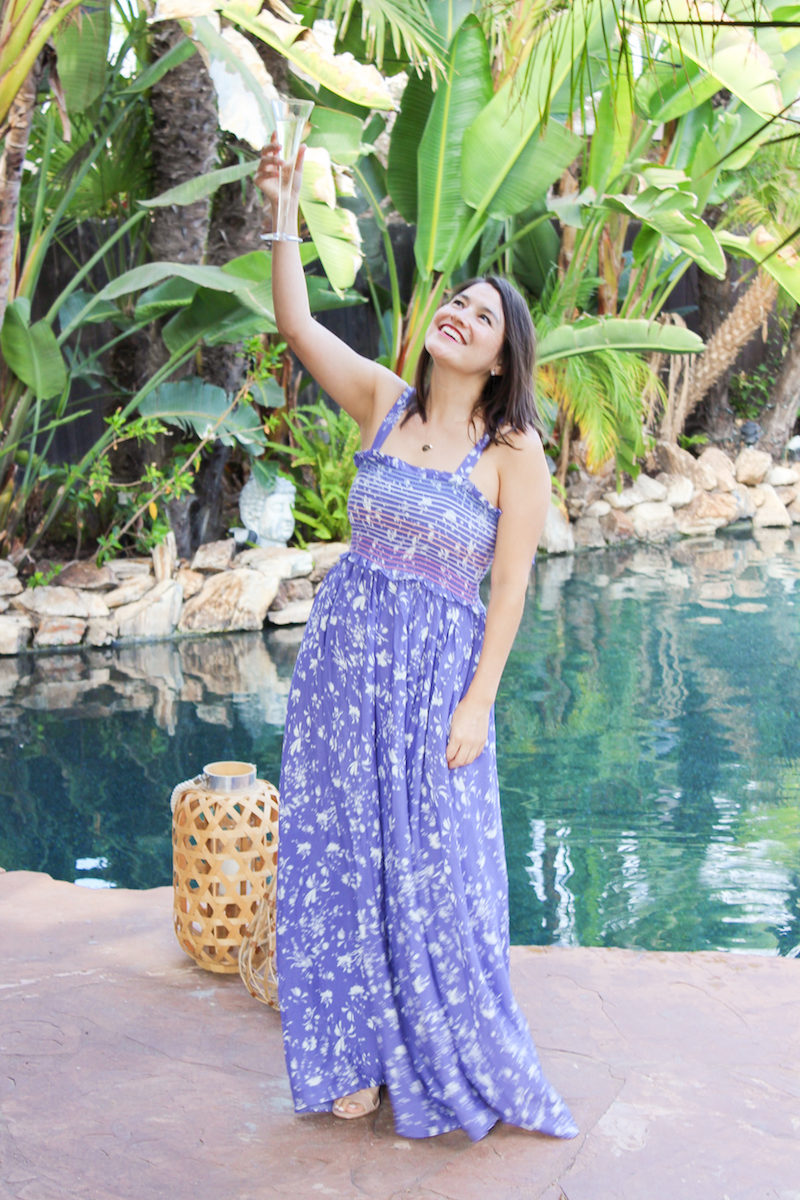 My blog posts are my honest and personal opinion. Sometimes my content includes products sent from brands or PR firms. In this case, I was sent a sample from Lemonbug. If I am sent something that is unimpressive or boring I don't write about it.