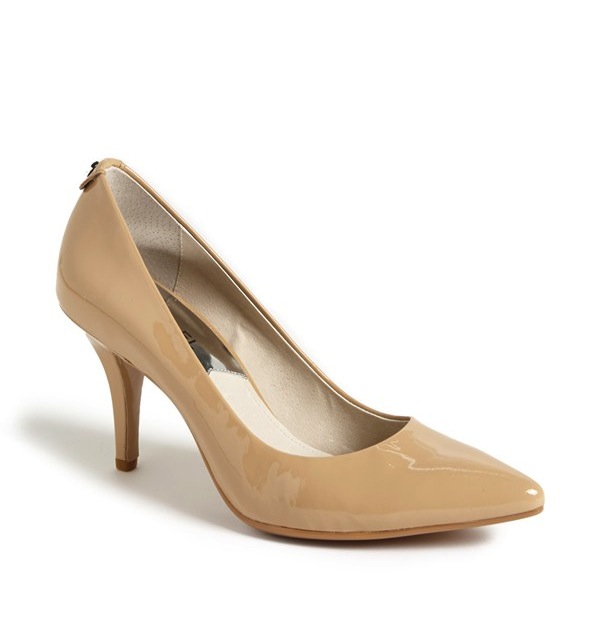 Why Wear Patent Leather Pumps
Patent leather pumps are classic, timeless and professional yet sexy. They are also essential for the rain season. Unlike regular leather, patent leather is inherently resistant to water and dirt. Plus, I love pairing patent leather with other types of leathers to create a play on texture. For instance, I paired patent leather heels with a fabulous Rebecca Taylor faux leather skirt for a client today. With her permission, one of her outfit photos is pictured below.
Cons of Patent Leather
A small con of patent leather is that I don't adore them with jeans, which can be a bummer for some of my clients. It's not a big no-no, but it's not fabulous. But that's just a simple style note, the only real problem with patent leather is its stiffness. So many patent leather pumps are simply uncomfortable with no wiggle room and no matter what the sales associate tells you, patent leather does not really stretch. It is not like regular leather that molds a bit to your feet after each wear. Patent leather shoes can be terribly unforgiving with its shape.
The Most Comfortable Patent Leather Pumps
I may hate the inundation of the Michael Kors logo in the world, but he makes chic shoes women can enjoy wearing. It does not surprise me at all that he is responsible for the most comfortable patent leather pump. The shoe is aptly titled the 'Flex' Pump and it comes in a textured navy and an essential nude shade. I put it on a client today and she was truly surprised by its comfort. It looks like crisp patent leather, but it almost feels like a soft rubber. True to its name, it flexes with your foot. Plus it has a modest heel height of