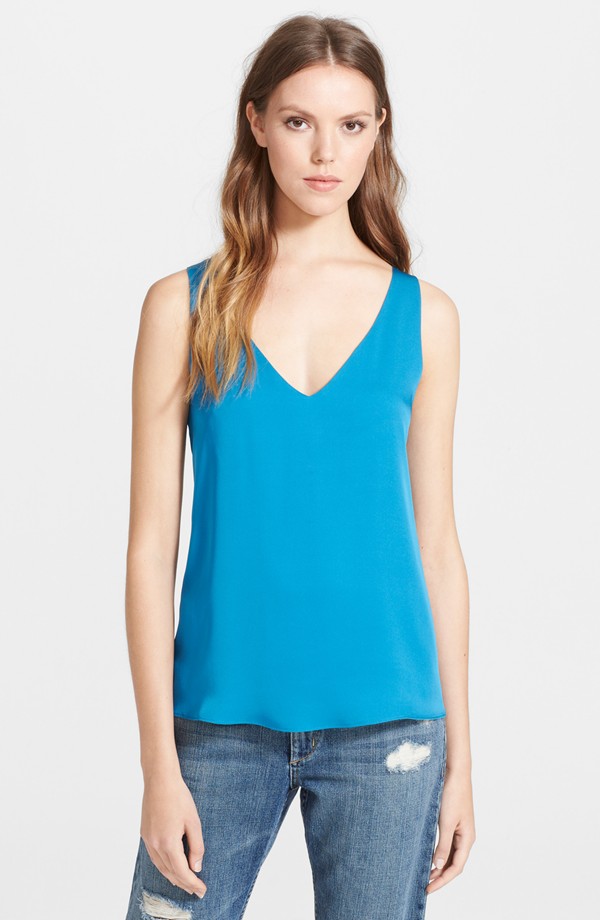 Every month there is a collection of tops that flatter numerous clients. They are versatile, comfortable, and unique. Without further adieu, here are the most flattering tops you can buy right now…
Theory Martosh Silk Georgette Top $75.98
This silk blouse is deeply flattering. The color warms all skin tones, the v-neck elongates everyones' neck, and it pairs perfectly with slacks, jeans, and J.Crew Minnies. It also looks beautiful tucked into a pencil skirt, and compliments patterned garments. Often clients forget you need these sold colored shells to go with your printed skirts or patterned jacket.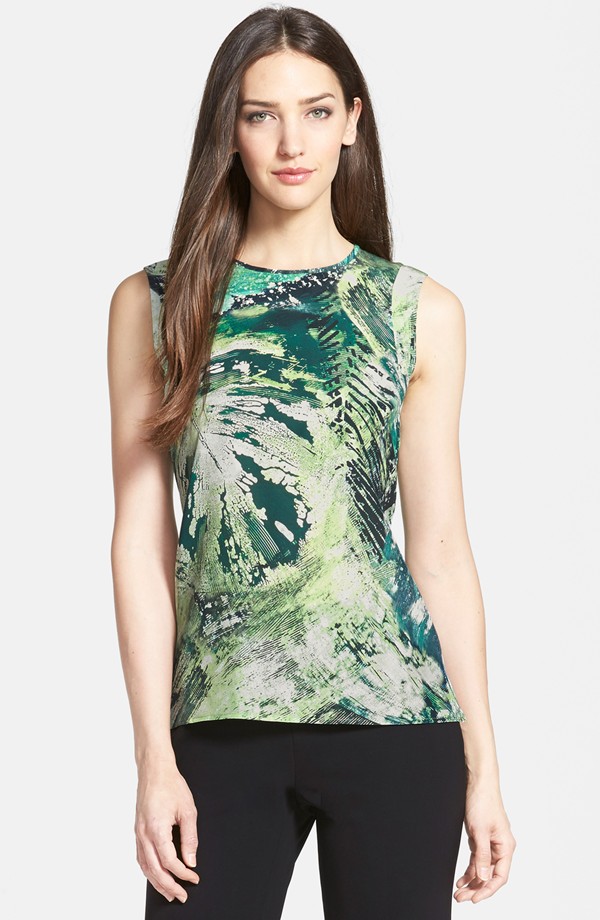 Lafayette 148 Jungle Print Tank $298
This top is loose enough to forgive a tummy, but has an indentation at the waist that creates a slim torso. Also, the sleeves are cut wide enough to hide armpit fat. As for the print, not only is it unique, it is such a treat to see green.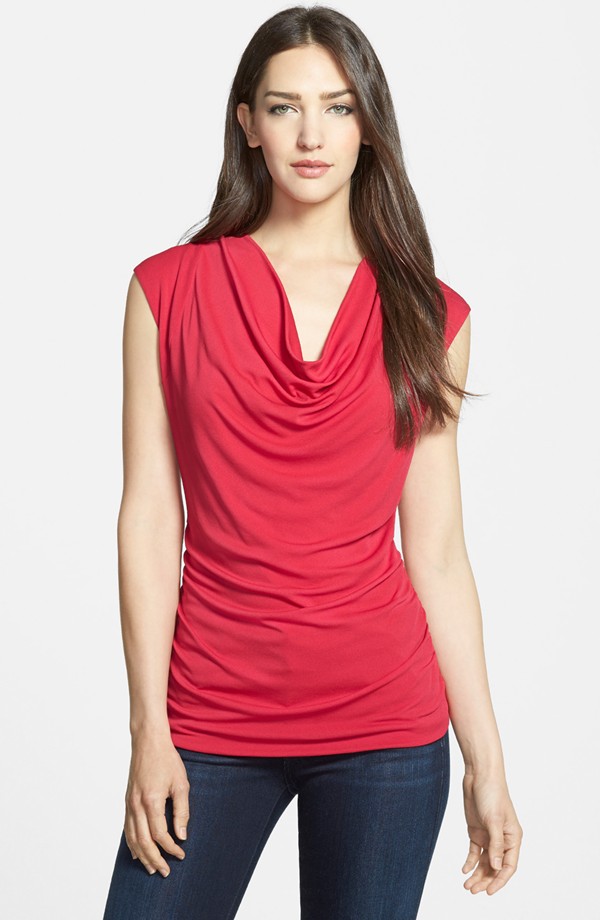 Classiques Cowl Neck Silk Blend Top $148
This soft top has that body friendly ruching and a flattering cut. In the regular size it is quite long, which is great for skinny jeans, leggings, and other lean tops. If you want it shorter, order the petite version. The petite size is easier to tuck into skirts and slacks. Obviously, it is also better for petite and shorter women.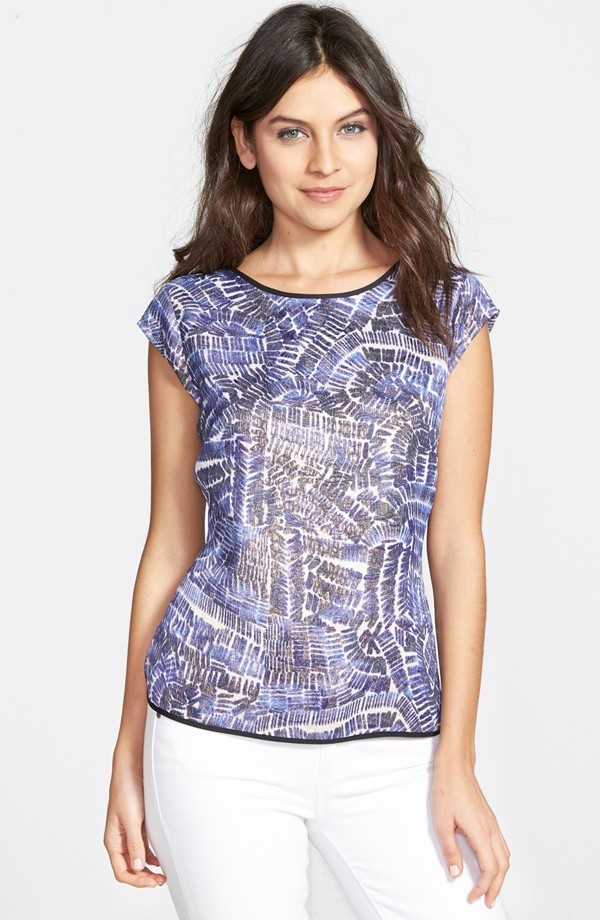 Nic + Zoe 'Stepping Stone' Metallic Jacquard Top $144
This top has a beautiful shape. It sits away from the stomach, indents at the waist and sits close to your bust to create a lean and curvaceous torso with a sliming cut on the short sleeves. It is also nice to see a shorter top with structure. This length of top will pair well with all types of bottoms from lean pants and maxi skirts to wider leg pants and shorts. It can also be dressed up with slacks, and dressed down with jeans.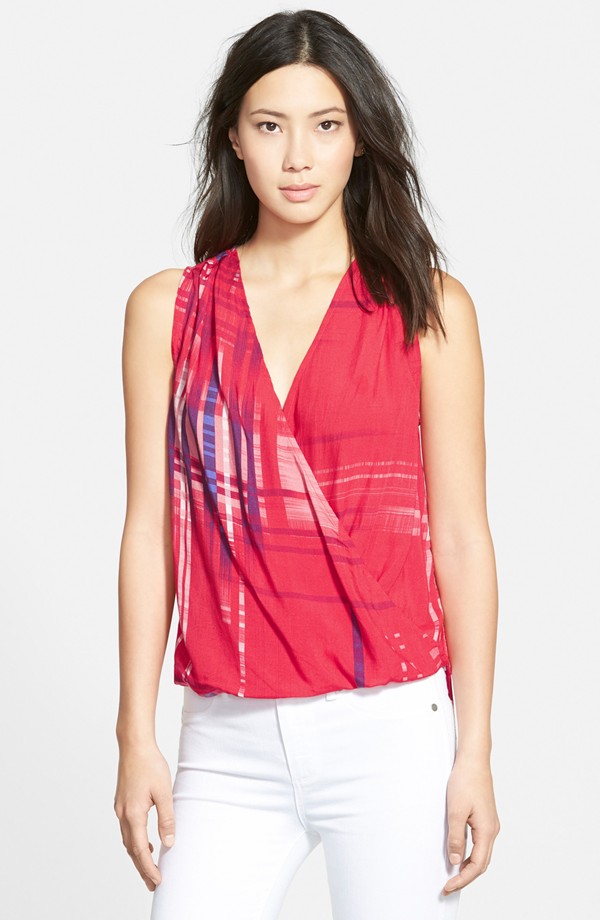 Velvet by Graham & Spencer Sleeveless Surplice Shirt $99
This is a fabulous top if you have a belly or pouch that tends to stick out. It pairs nicely with jeans, maxi skirts and shorts. It has a tendency to open up a bit, so I have my tailor add a second snap to keep the top from flashing your rack to the world.