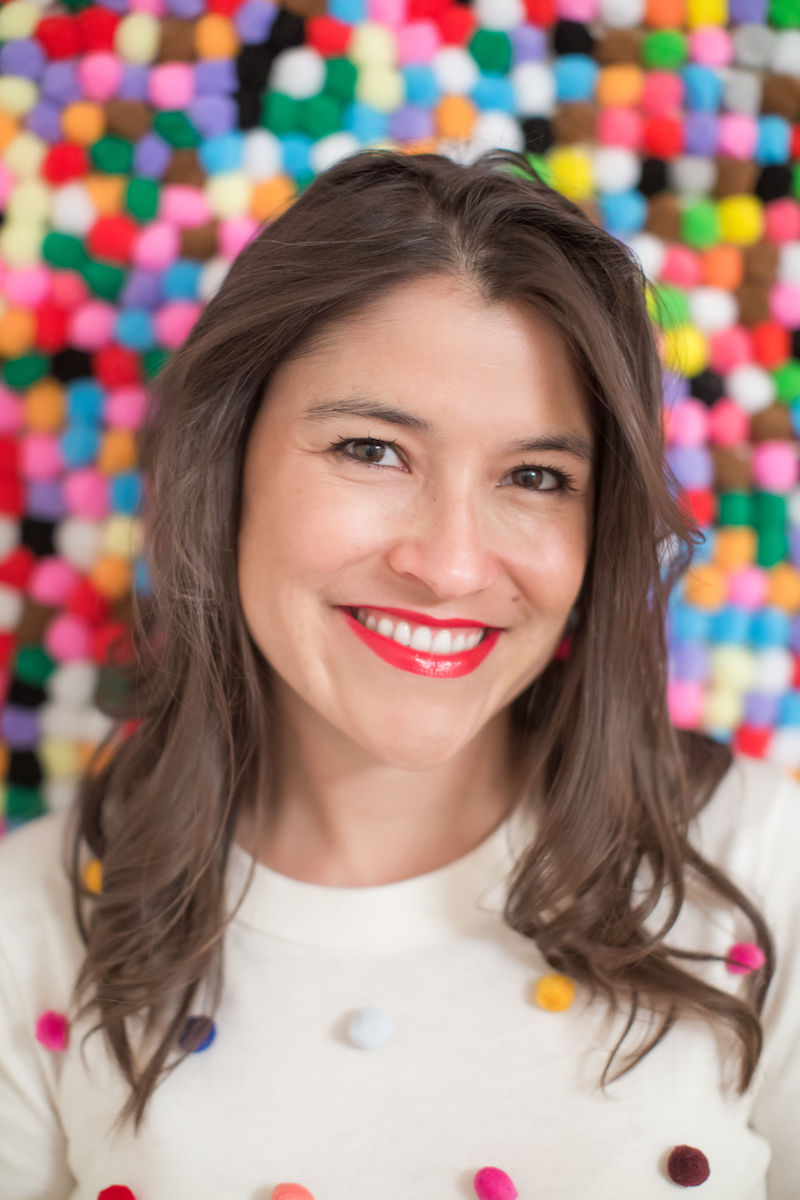 How stinkin' delightful is a pom pom sweater? The pom pom alone is a treat for mankind. Put it on a garment, and, just for a moment, everything seems right in the world. "What is the best part of a cheeky garment such as a pom pom sweater?" you may be asking. Answer: the intention of fun. You can't go "wrong" with a fun garment. As long as you are delighted by the way you have paired the whimsical piece, your outfit is an intentional success. But for those who want to accomplish a chic and flattering look whilst clad in poms, allow me to assist…
Where To Buy A Pom Pom Sweater: Go High-End
The pom pom sweater could probably be described as a trendy piece. With this in mind, you are probably thinking of the rule: spend less on trendy garments, and invest in the staples of your wardrobe. Does this mean you buy a cheap pom pom sweater? Not on my watch. First of all, one should not indulge in a trend unless you love it. In some cases, that love will make your fashion heart sing. Anything that makes your fashion heart sing, is not a trend. It is you. It is your style. Secondly, a cheap pom pom sweater looks cheap. If you want to look chic in pom poms, they need to beautifully done. We don't want dangling or pockmarked pom poms, ill fitting sleeves, or sad fabrics.
What To Pair With a Pom Pom Sweater: Go Basic
My dearest friend and total bad ass, Rebecca Bamburger of BAM Communications, adores pom pom anything. When I saw her newest addition to the Bam offices, a pom pom room, I knew I had to shoot this story there. The pictures of a pom pom sweater surrounded by even more pom poms is a cheerful scene, but we don't want to replicate this idea in an outfit. If you are wearing a pom pom sweater, nothing else should have pom poms. Pair it with jeans, a leather or suede skirt, or simple slim pants. Basically, if you don't know how to do maximalism, skip anything elaborate, and think sleek. You can see I brought out the colors in my pom pom sweater with a yellow skirt and turquoise heels, but the heels are standard pumps, and the skirt is a standard pencil skirt shape. The outfit is bold due to the colors, and of course the pom poms, yet the shapes are quite basic.
The Pom Pom Sweater Is Too Much: Try Shoes
For some, a sweater covered in pom poms can be too much. Perhaps it feels too voluminous or silly. If the pom pom sweater is too much, skip it and indulge in other pom pom pieces. There are chic pom pom shoes, dresses with just a hint of pom poms, and pom pom earrings.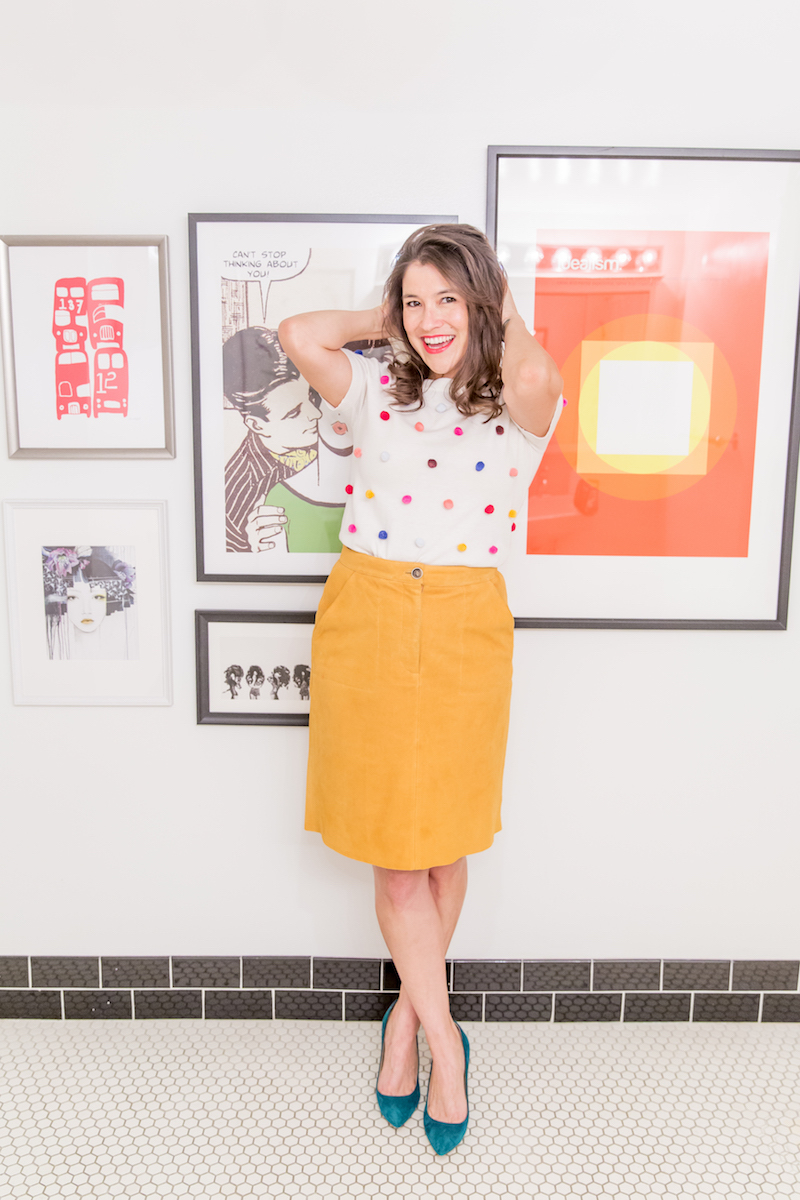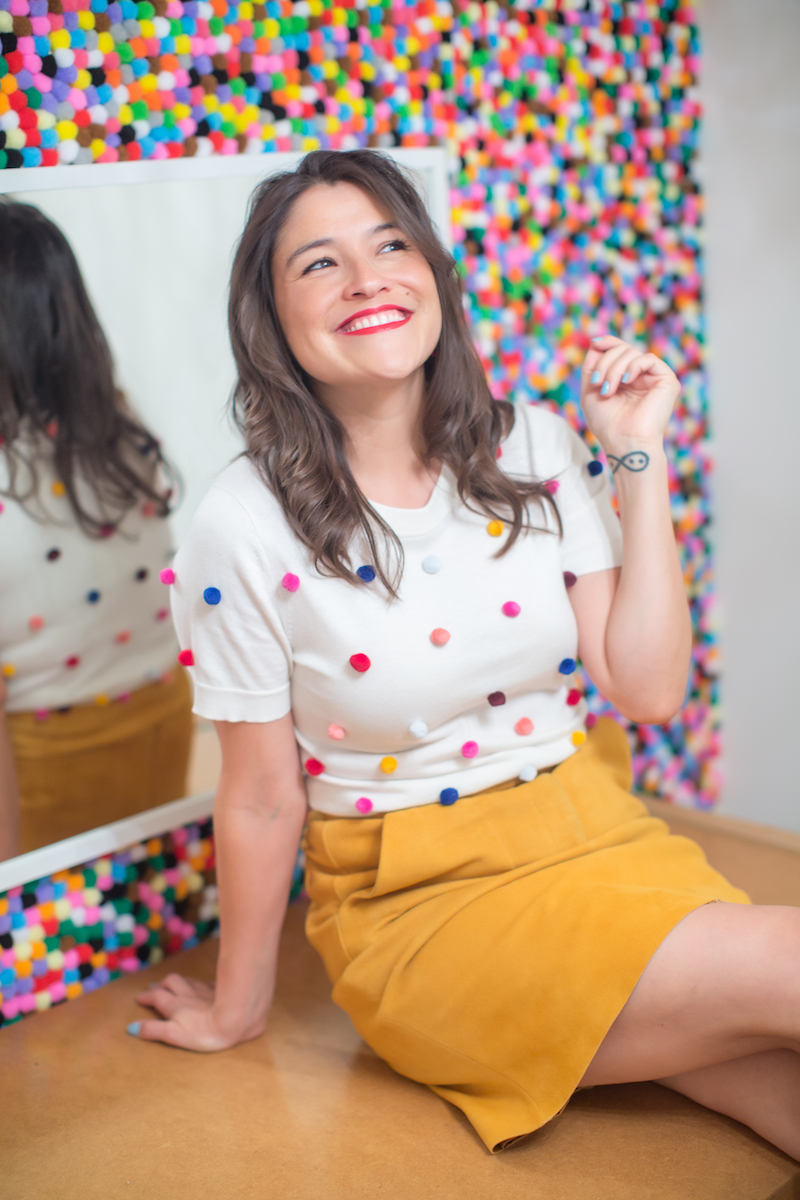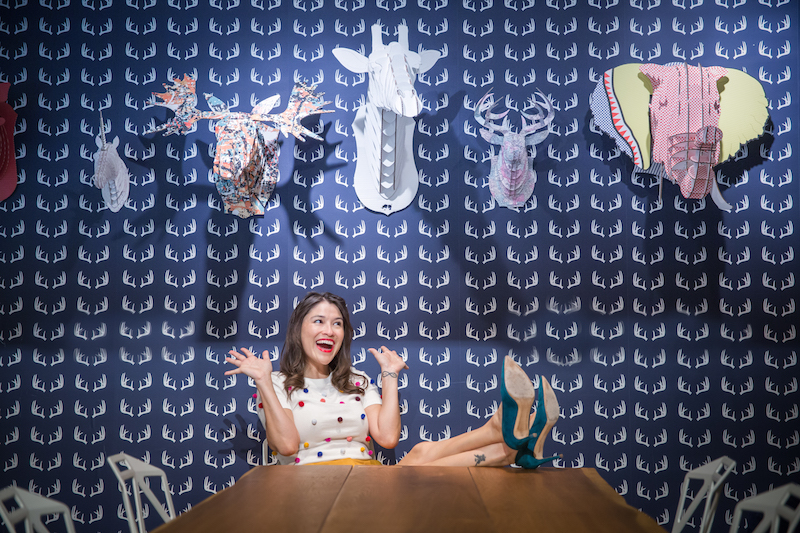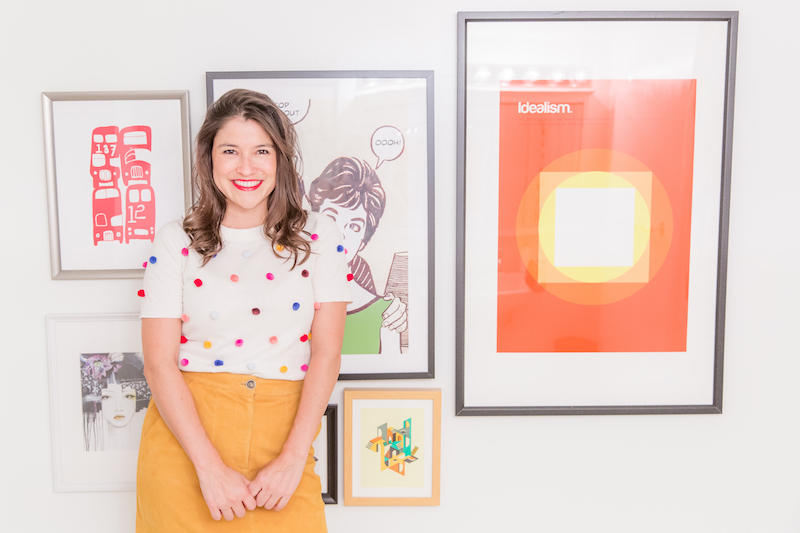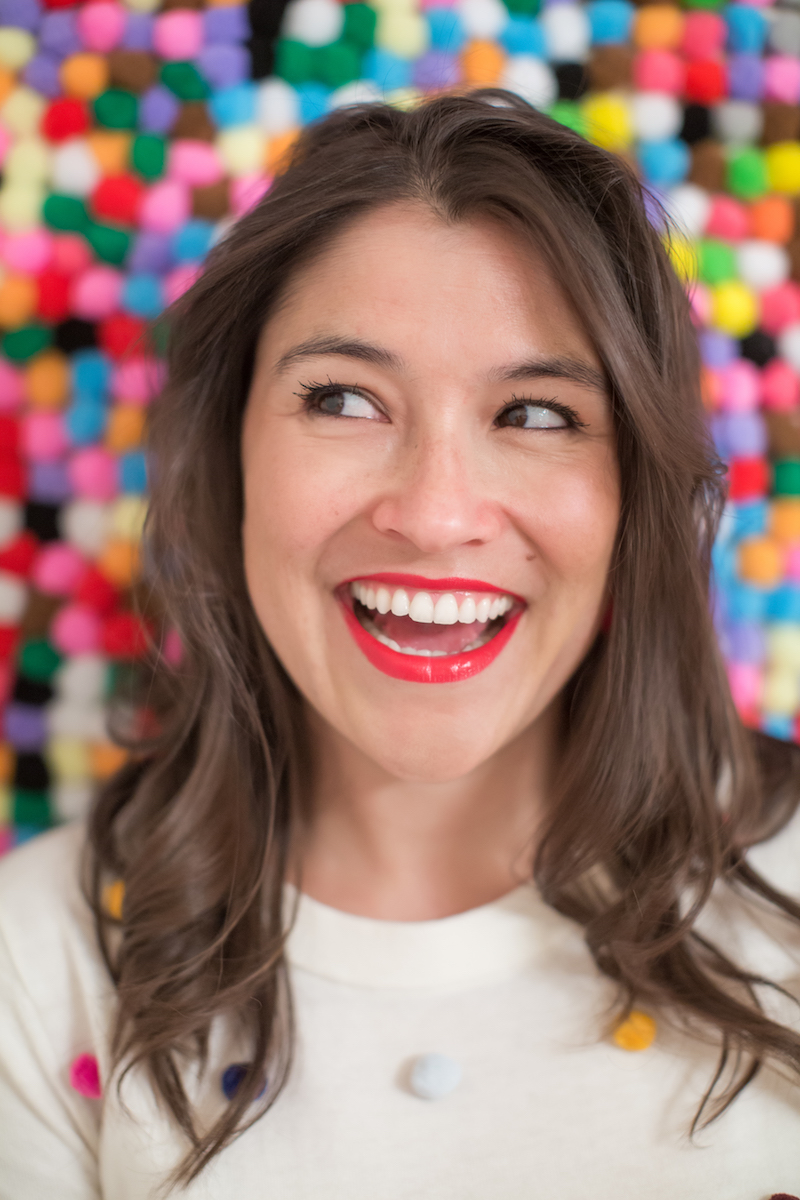 Photos: Dayley Photography
Location: Offices of Bam Communications