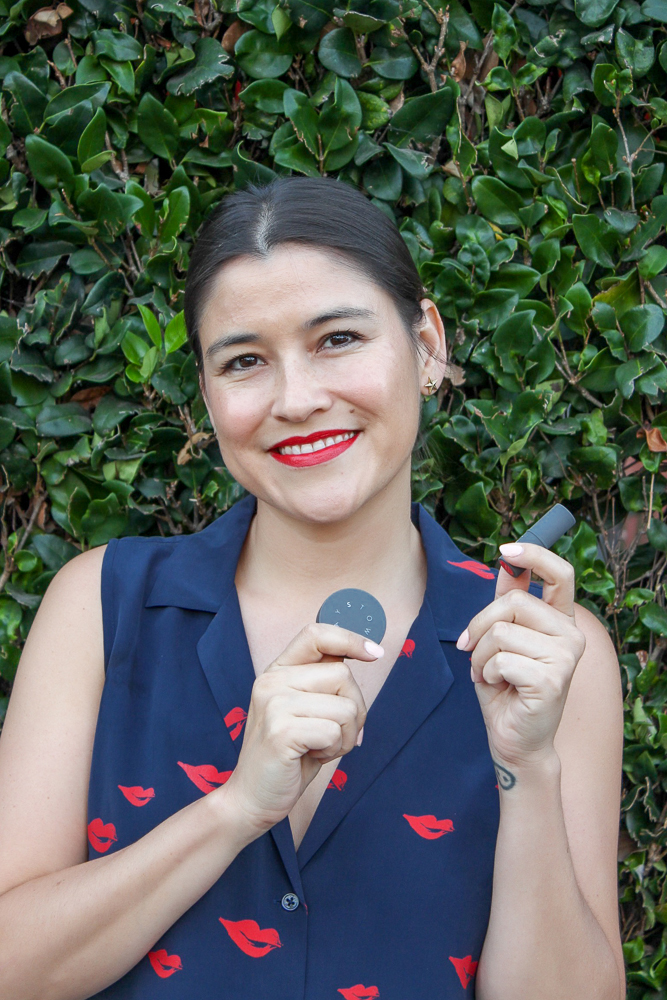 The endless selection of makeup is superfluous and often confusing. With this in mind, I only write about truly useful beauty products that cross my path. I am happy to report that Stowaway "right-sized" makeup qualifies. Stowaway is a new makeup line that is based on the idea that women don't finish their beauty products before they expire, and often lug around large or odd sized beauty products. This could not be more true for me and I detest the waste of it all on so many levels.
When Stowaway contacted me to review their line I was immediately hooked for their premise alone. I absolutely adore the efficiency of it. I also love their clean and easy-to-navigate website, the quality of their products, and the process of getting a consumer started with their basics kit. My assistant and I both went through the Stowaway's quick questionnaire-type process to get us started with the basics. Here is what we thought of it…
Foundation (aka Radiant Complexion Beauty Balm)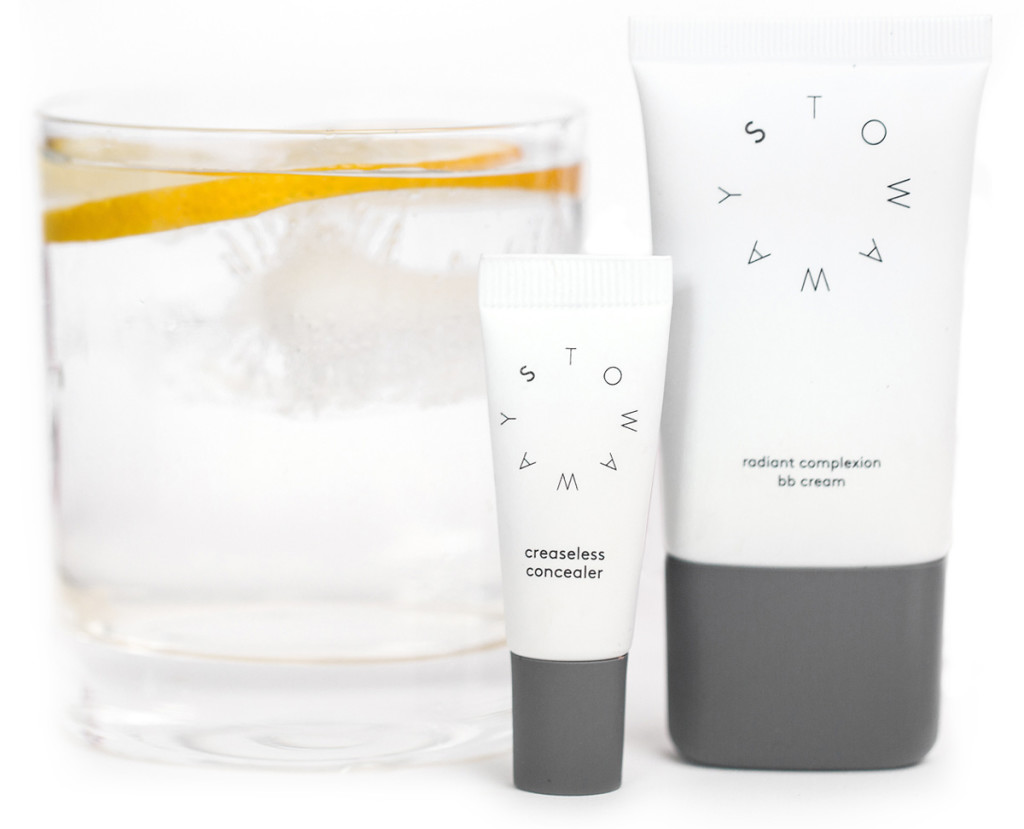 I was never one to use foundation, but I have had some health issues this past year that caused my skin to severely break out. Although my skin has improved, I unfortunately still have a handful of acne and some scaring. I now understand what one expects of a good foundation, or as Stowaway likes to call it, Radiant Complexion Beauty Balm. I suppose they call it that because it multitasks by moisturizing and priming while concealing blemishes.
If you go through the process of getting a basics kit, it begins with picking your preferred Beauty Balm shade of the four they offer. My assistant chose the Fair shade, I chose the Light shade and we were both impressed by its ability to blend with your skin. Plus, it is easy to build coverage while still feeling lightweight, and it lasted all day.
Creaseless Concealer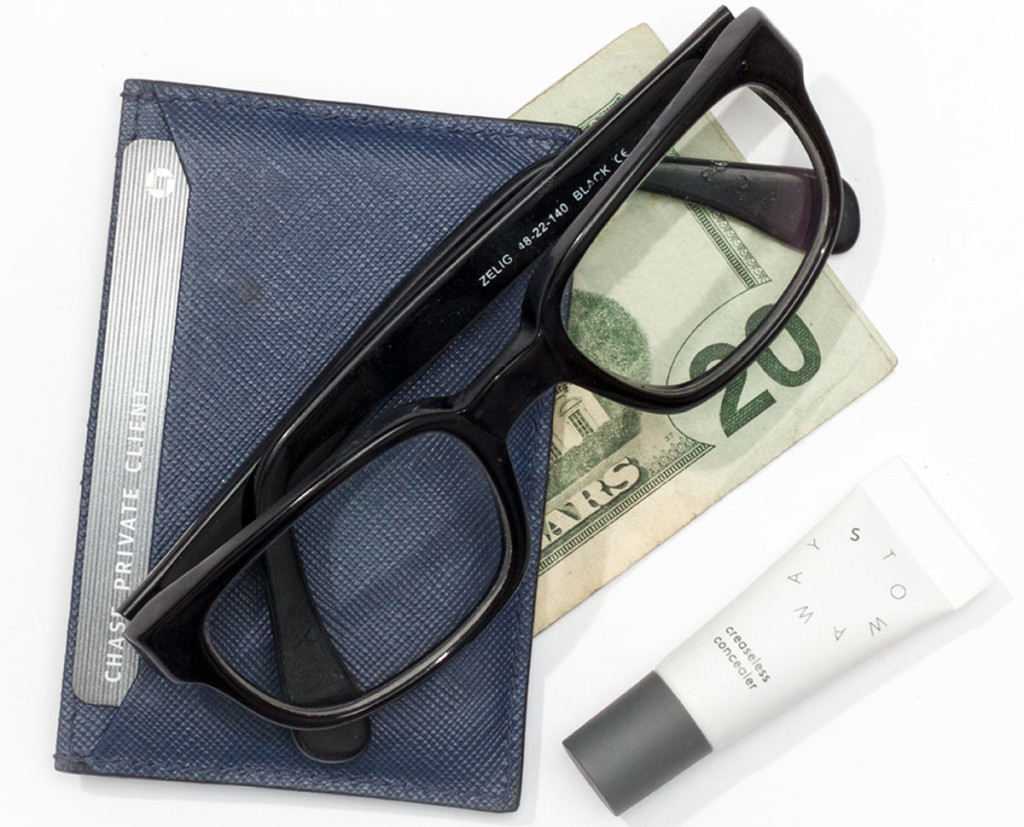 I am not the best person to review concealer because I don't use it. With this in mind, Stowaway's concealer seemed to work well and my assistant agreed it was complimentary and equal in quality to the foundation.
Creme Lipstick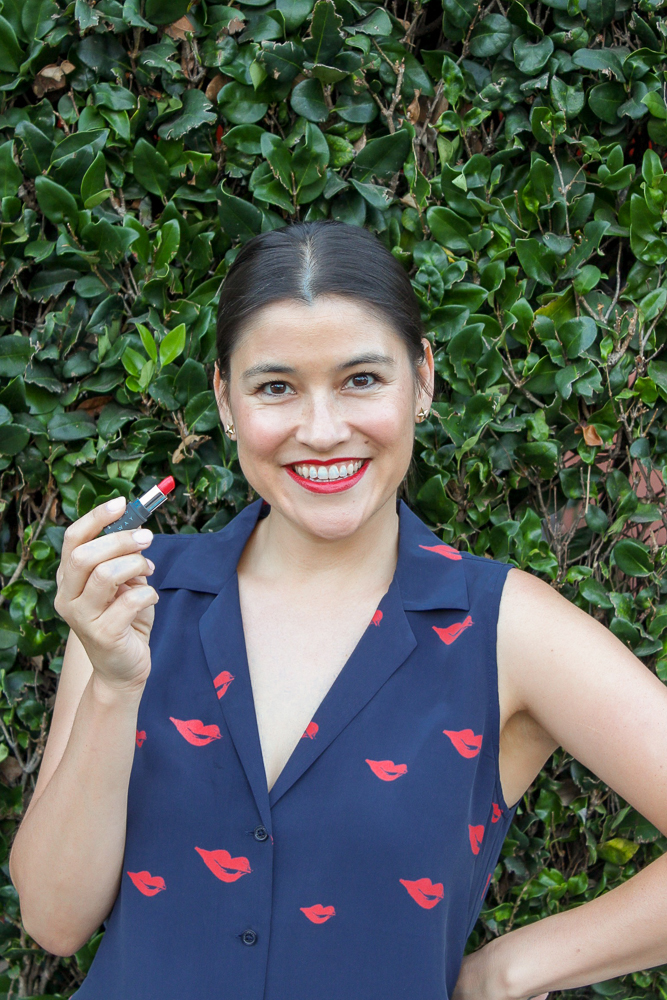 Stowaway's lipsticks are incredibly hydrating and feel luxuriously creamy. (I am guessing because the ingredient list for the lipsticks includes butter derived from wild mango.) But the best part is the rich colors. My goodness, the pigment is absolutely fabulous and stains the lips far more than you'd think. The only issue with these delightfully teeny lipsticks is the fact that they are too creamy. The lipstick bleeds off the lip and gets on everything. If you go to my Instagram account, you can see a picture of my boyfriend Handsome David and I in London both wearing Stowaway's Scarlet lipstick because I kissed him. And if you scroll to the bottom of this post, you can see what happens if you drag your hand across your mouth while wearing this lipstick.
The website gives the tip of applying concealer to prevent bleeding and rub off, but I found a better way.
With the use of these waterproof lipliners you can have the yummy bold colors all day. I also recommend blotting after applying to limit the lipstick you leave around town. Now, this is the only lipstick I wear.
Blush (aka Cheek & Lip Rouge )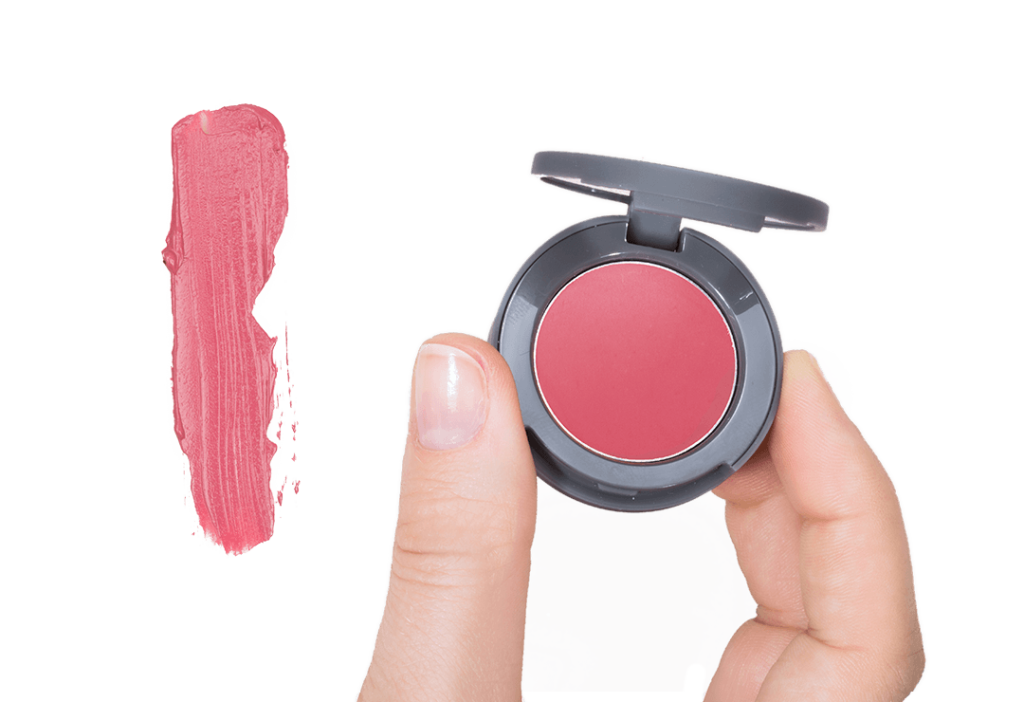 This is my absolute favorite product from Stowaway and it is the best blush I have ever used (ever). It is officially apart of my makeup routine. Their color Peony is the perfect shade of blush for me. I can control the color and it looks both natural and visible. I can't emphasize enough how easy it is to apply the correct amount of blush. I just use my fingers and dab and spread to my liking. If I put too much on, I simply dab with a rouge-free finger or tissue. I am beyond delighted. In the past, I have always struggled with finding the right color blush let alone applying it in an attractive way.
As for a lip rouge, it is lovely. A little dab on the lips for just a hint of color. I am seriously in love with this thing.
Effortless Eyeliner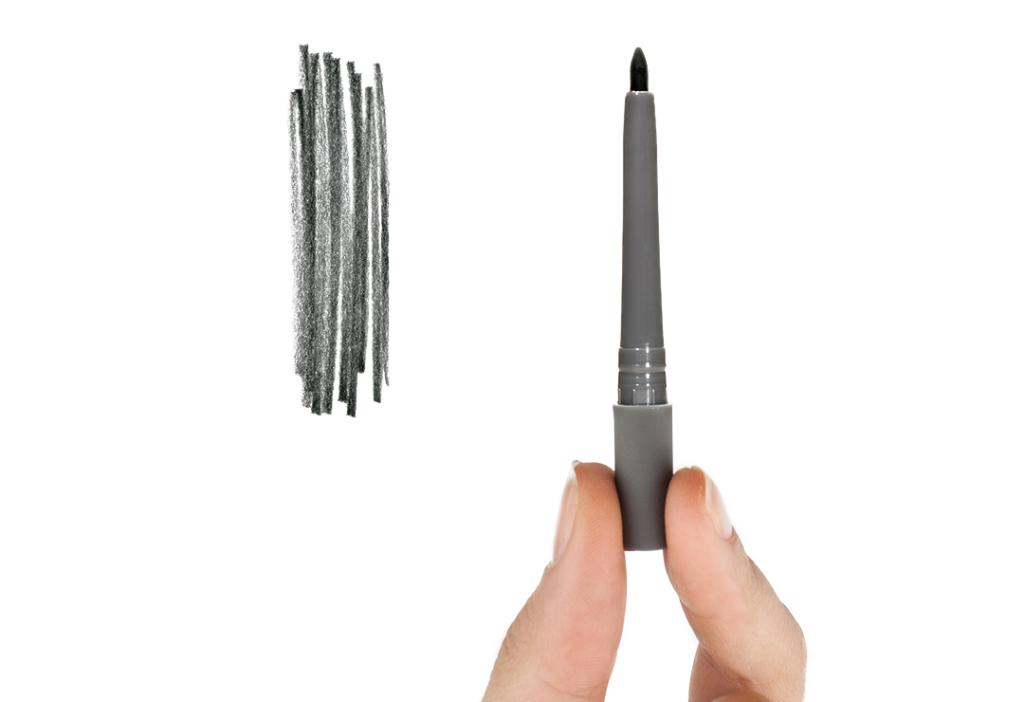 I adore Stowaway's Eyeliner. Here is why… on the daily, the only eye makeup I wear is mascara and a thin line of liquid eyeliner on the outer top lid of my eye to make my eyes look a little bigger. I have always wanted to line the bottom of my eyes too, but it always ends up too thick or smudges. I just couldn't find the right way to line the bottom of my eyes when doing a minimalist look. I assumed I only knew how to line the bottom of my eyes for smoky looks, but now I realize I just didn't have the right sized eyeliner. Stowaway's eyeliner has just the perfect thin tip to easily line under my eyes without creating a big line. Obviously, you can use it for bigger lines and more dramatic makeup looks, but I have that covered already. It was the minimal liner that I have needed so badly. To state the obvious, Stowaway liner is officially a part of my makeup routine.
The only issue I would mention is when you first open it, the liner is this perfect creamy point that can make any crisp line, but after a couple uses the tip becomes blunter and can't make crisp lines anymore. It is still amazing to line under my eyes every day because it's still that perfect size, but I really need a crisp liquid liner tip to accomplish that precise thin line at the edge of my upper eyelid for my minimalist look. That creamy bluntness works beautifully for smudgy and smoky looks though.
Extreme Lash Mascara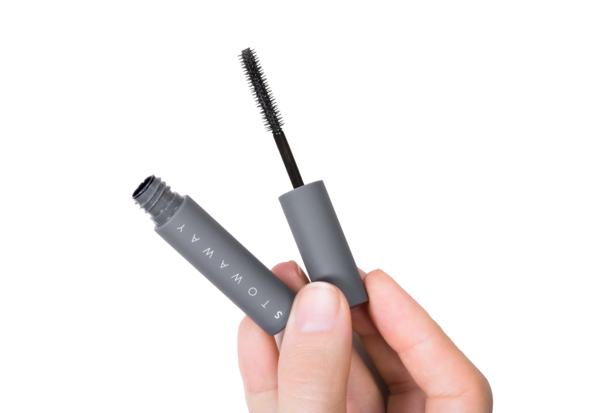 I tested the Extreme Lash Mascara. I wouldn't say that I was disappointed, but I would say it is not named well. I hear 'extreme' and I think volume, and that is not this mascara. I would describe it as a very fresh and natural looking mascara. It does not clump at all, it feels very clean, and doesn't smudge during the day, but comes off easily at night. I now use this mascara to clean up the clumps of my usual volume mascara. Works like a charm. I would be interested in trying their more voluminous mascara formula at some point. Stowaway calls it their "Defined Formula".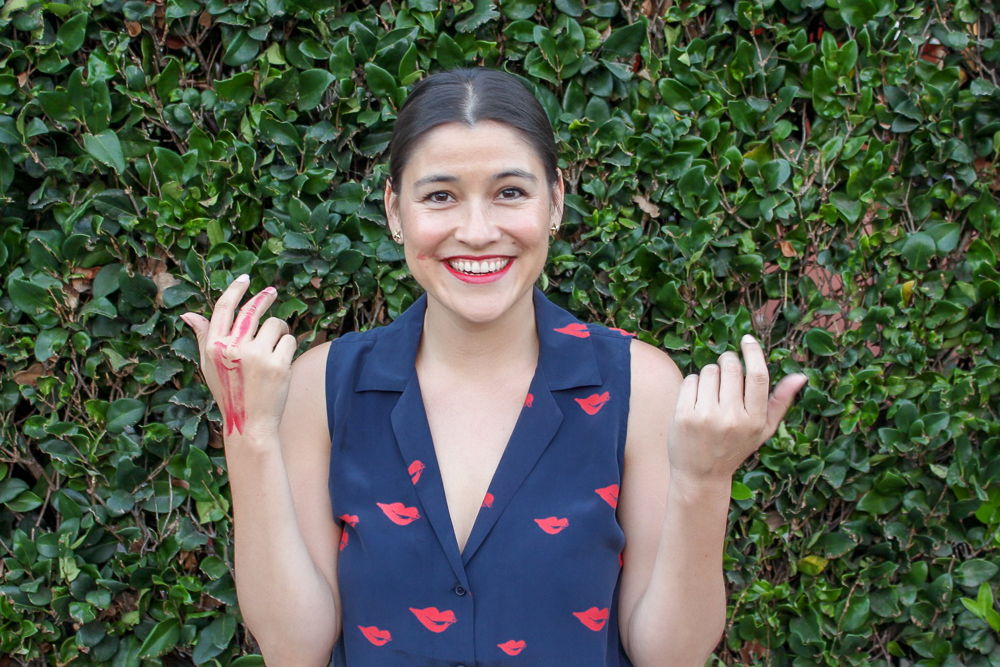 My blog posts are my honest and personal opinion. Sometimes my content includes products sent from companies or PR firms. In this case, I was sent samples from Stowaway Cosmetics. If I am sent something that is unimpressive or boring I don't write about it.