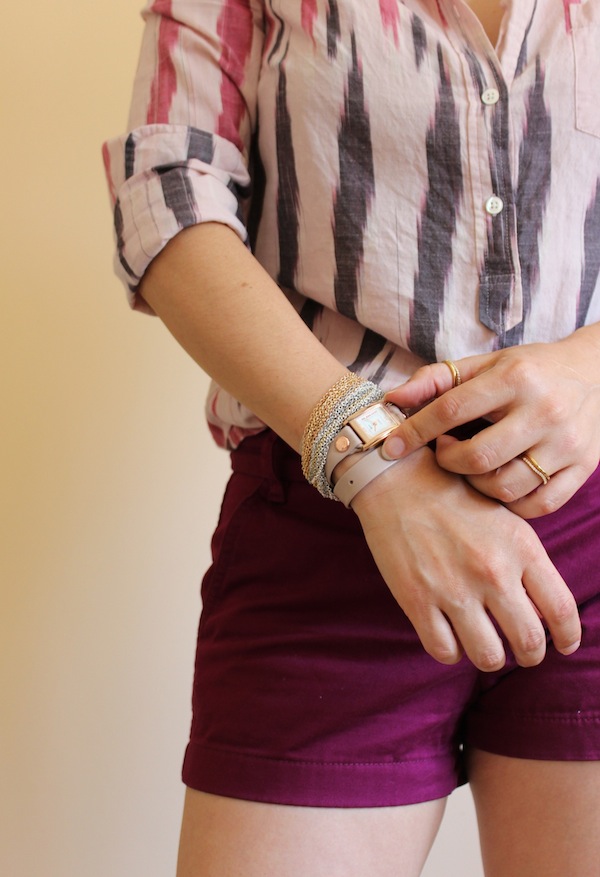 Most everyone knows about Birchbox's monthly beauty subscription service, but did you also know they have an online store? I didn't until Birchbox approached me to review Birchbox.com/shop. They proposed that I scroll all the  products they have for sale and select three items I wanted to review. I said, absolutely.
First things first, I love the website, it is clean, clear and easy to navigate. It is the epitome of the high functioning customer friendly websites we come to expect from a quality modern brand. As for shopping content, Birchbox has just about every beauty product from Weledea to Evo Lom. What I didn't know was Birchbox has more than just beauty supplies. They have whimsical umbrellas, jewelry and bags. I was delighted with the selection. Since I have more than enough beauty products, I chose the Exclusive Birchbox Make-Up Brush Set, the La Mer Collections Rose Gold Rainbow Wrap Watch, and the Wanderlust + Co Crystal Bar Stack Gold Rings (set of 2).
Birchbox Exclusive Make-Up Brushes
I was using mostly Mac make-up brushes before these Birchbox exclusive brushes ($49), and I am so pleased by the improvement and value. The combination of stiff softness of the eye brushes is a more impressive oxymoron than jumbo shrimp and the face brushes feel like kitten bellies on my skin. Some reviews have said that the application of the blush brush was not providing enough application, but I found it helped me control the amount of blush more. It applies it evenly and naturally instead of the obvious swipe I deal with when using my other brushes. I cannot exclaim enough how much I love these brushes. They have changed my make-up routine. Lastly, the solid black brushes are beautiful and chic. I love looking at them. They are a stylish addition to my bathroom counter. Their effectiveness and beauty combined with my minimalist obsession had me donate a handful of my other make-up brushes.
Wanderlust + Co Gold Stacking Rings
The Wanderlust + Co gold stacking rings ($45) are the perfect throw on ring. They were amazing in a photo shoot I styled today for the San Diego Hat Company catalogue. I so often need a little something on the models fingers without drawing attention away from the overall look. The only issue with the ring is its sizing. Birchbox only sells a size 6 and size 7, and they run small. The 7 only fits on my left hand ring finger, which makes me look engaged. Thankfully it also fits on my thumb, so there is another option, but I am disappointed. Usually a size 7 can fit comfortable on my right ring finger and this one does not. It squeezes that finger too much. (If you don't understand what I am talking about, I am right-handed therefore, my right hand and its accompanying fingers are slightly bigger than my left because it is more muscular from all its use. If you are left-handed, your left hand's fingers are slightly bigger than your right.)
La Mer Wrap Watch
As for the La Mer wrap watch ($125), it is very unique, versatile and stylish. I adore the mixed metal use. There is not enough beautiful mixed metal pieces. I am ecstatic to have this one in my jewelry chest now. In fact, I also used it in the photo shoot today and the model was beside herself while putting it on. She demanded to know where to buy it.  The only con I see with it is the leather isn't extremely impressive. I expected it to be a little more buttery soft.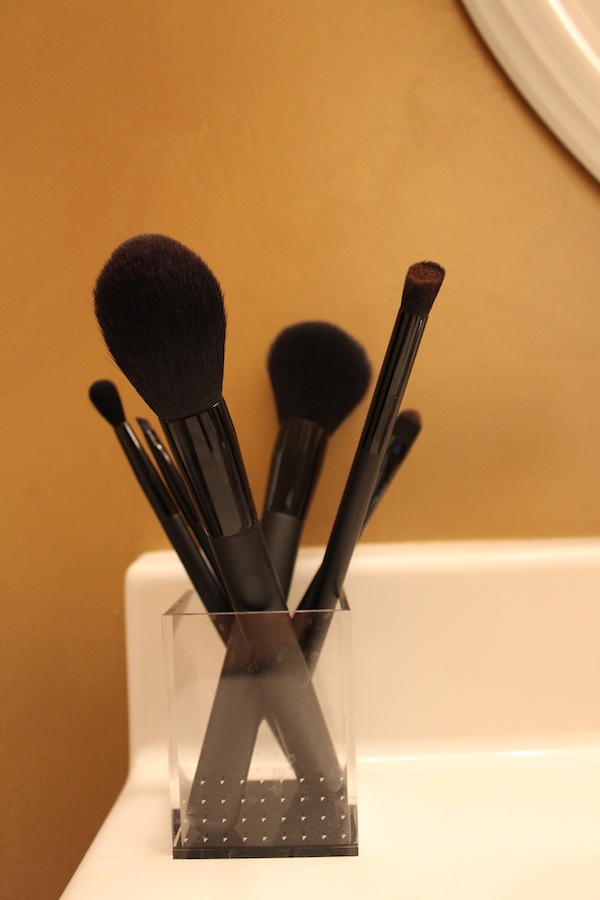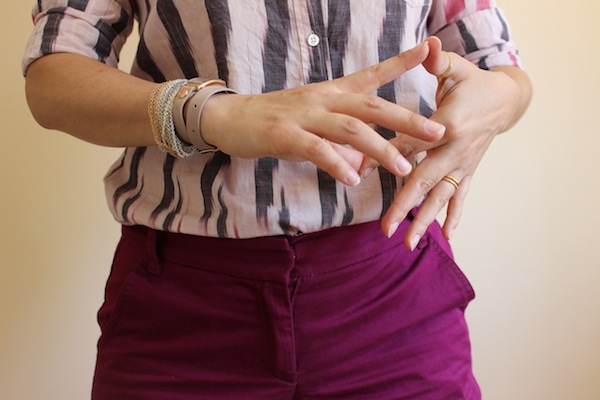 My product reviews are my honest and personal opinion. I never accept payment for product reviews although I am given the sample to keep. If I am sent something that is unimpressive or boring I don't write about it.