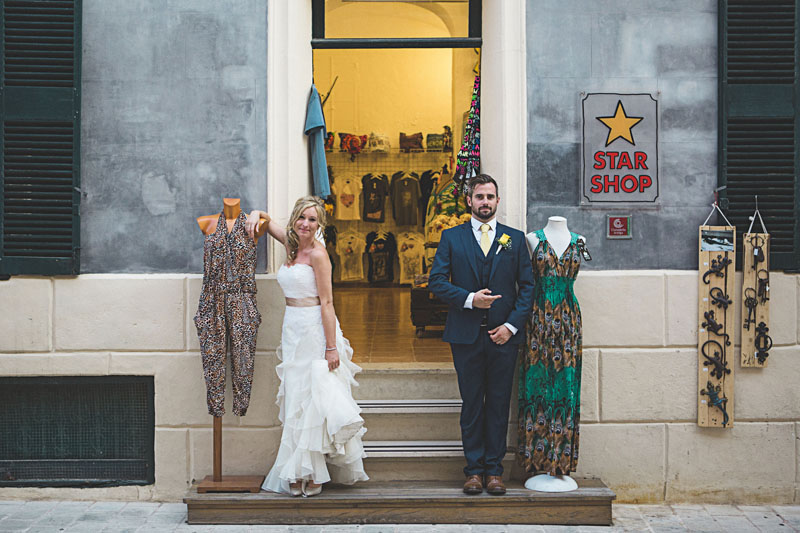 Photography by Ross Mathews
You received an invite to a wedding, but not just any wedding, a stylish wedding. Your first clue you are invited to a stylish wedding is the person getting married. They're cool. They're stylish. But that is not the only reason you know you are going to a stylish wedding. You can tell from the invitation this wedding will be as cool and stylish as the cool and stylish wife-and-husband-to-be because the invitation looks like a square from Instagram and the dress code states "Festive Attire," "Cocktail Chic," or my favorite, "Fabulous!"
Maybe the invite came from your nephew, perhaps a gal pal or even your brother. Either way, you need to "bring it" style wise because a stylish wedding is akin to fashion week: the attendees have been waiting months for this sartorial opportunity. They will be well-prepared and completely awesome. In order to participate in this experience and save yourself from feeling drab and underdressed, here are some tips on what not to wear as well as what to wear to a stylish wedding.
What Not To Wear To A Stylish Wedding
1) Black… unless you have a hat to go with it. In which case, think Holly Golightly or Lydia Deetz.
2) Eyelets… unless it is a two-piece look that bares your midriff in some way.
3) Chiffon… unless it is has feathers. It could also work if it is designed by an on point designer like Dior, Halston or Alice + Olivia.
4) A Shrug… unless it has feathers. Rosettes could also work.
5) Business Casual… unless it has feathers.
What To Wear To A Stylish Wedding
1) Feathers… like this Topshop feather vest.
2) Bold Colors and prints… like this Kate Spade dress.
3) Metallics… like the dress I chose to wear to the stylish wedding pictured below.
4) Fringe… like this Topshop two-peice set.
5) Hats… like this San Diego Hat Company head dressing.
When selecting your stylish outfit, simply stay away from boring and plain. A good rule of thumb is to measure your excitement level when selecting your outfit. Do you feel especially excited to wear it? If you are excited about the outfit, you should fit in. If that doesn't make any sense to you and you need more inspiration as to what to wear to a stylish wedding, take a cue from the en vogue wedding guests pictured below. As you can tell, the attire was diverse and enthusiastic. I spent more time staring at the guests than talking to them. Similar to my behavior at fashion week.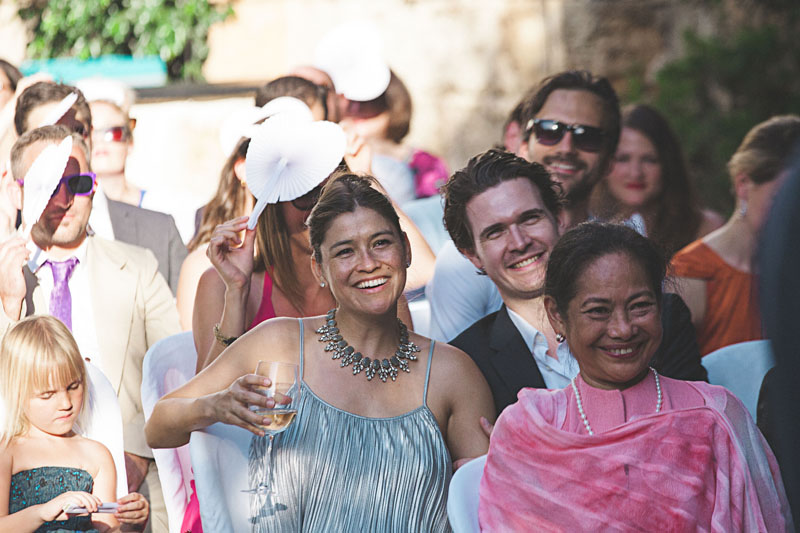 Photography by Ross Mathews at La Margarete in Menorca, Spain