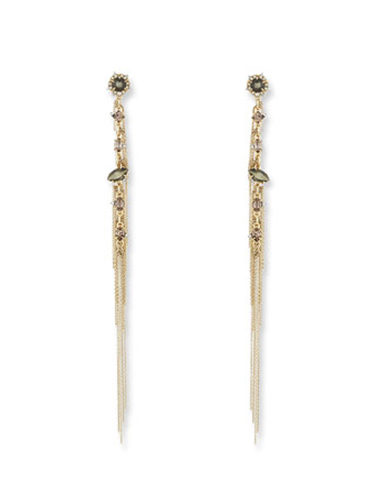 Shoulder duster earrings are my absolute favorite 'new' accessory. They can work for day time events as well as party time and actually show up when your hair is down. The only thing to keep in mind: you don't actually want them to touch your shoulders. It can look awkward and be uncomfortable, so here is a collection of almost shoulder dusting earrings.
Tasha Fringe Duster Earrings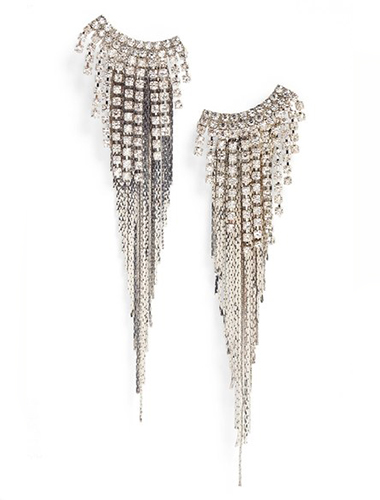 Think party time with this pile of silver from Tasha. It works for all hair colors and any dressier event with an edgier crowd.
J.Crew Bouquet Drop Earrings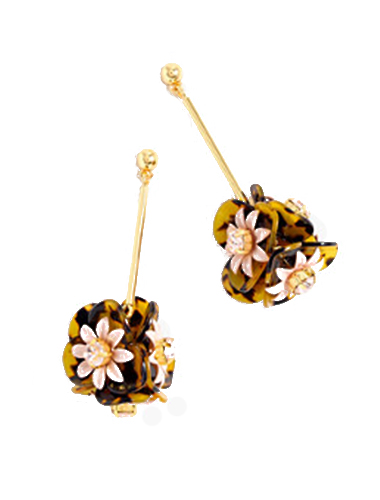 These J.Crew tortoise shell earrings are another great day or night item. You can go from jeans and a blouse with flats to a dress and heels. This shows up best on blondes, but any hair color can rock them.
Alexis Bittar Chain Fringe Drop Earrings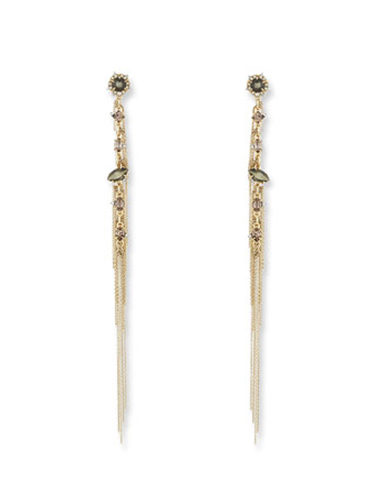 Light weight, sexy and luxurious, these Alexis Bittar shoulder duster earrings are great for dinner out or a cocktail party.
Anthropologie 'Amara' Earrings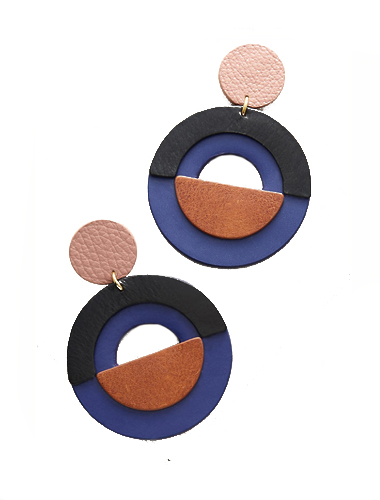 If you want to indulge in the 60's vibe, these leather earrings from Anthropologie are a fresh way to play. The material is very current with a hint of boho, while the shape says mod. A great juxtaposition. These work well with all hair colors and work for a day time social event as well as an evening out.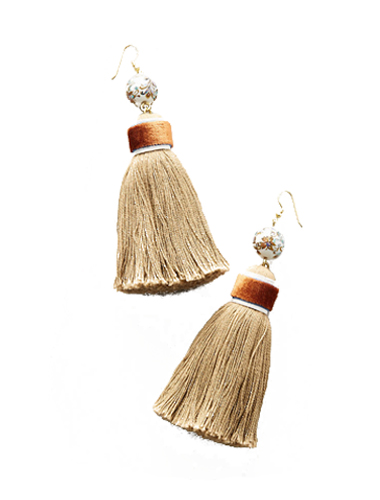 Pair these Tassels with a boho look or suede heels or boots. These work best for non-blondes if you are wearing your hair down.
Gas Bijoux Serti Feather Drop Earrings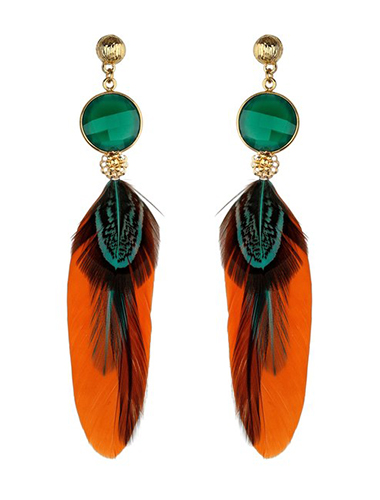 These Gas Bijoux feather goodies work for day or night, jeans or dresses and all hair colors.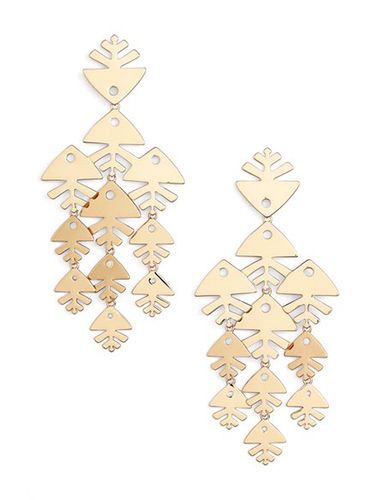 These Tory Burch babies will make a bit of noise, but not too much that it will bother you. These work great for any evening outing.
Anthropologie 'Etoile' Earrings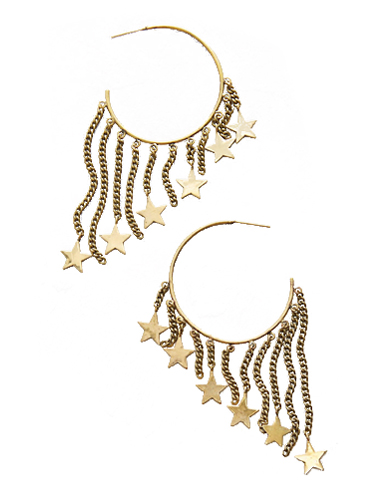 These starburst earrings are for the younger crowd. They work day or night and do an amazing job of dressing up casual looks. Denim is this baby's best friend.
Alexis Bittar Mosaic Futurist Dangling Earrings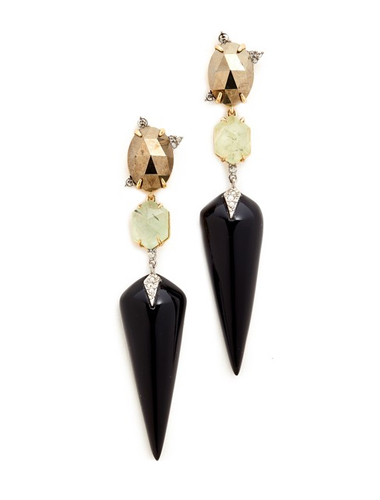 Futuristic is a great description of these edgy Alexis Bittar dangles. Think cocktail party, or rock them with black leggings and heeled boots.
Cloverpost Stall Shoulder Duster Earrings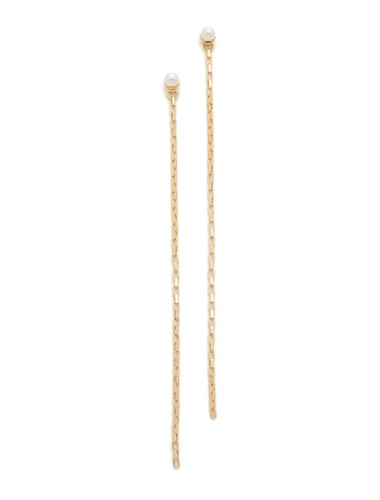 I adore the way Cloverpost has incorporated pearls into these shoulder duster earrings. Very subtle elegance.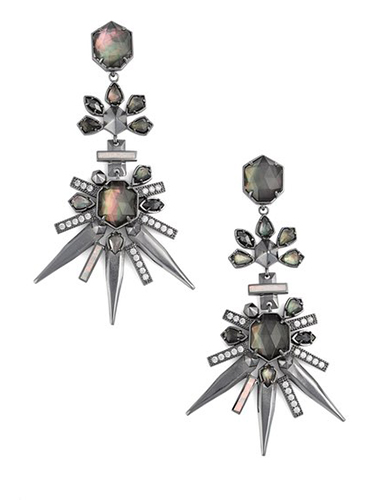 These pewter Kendra Scott earrings are fantastically edgy and rare to find. It's just so darn difficult to find glamorous pewter earrings.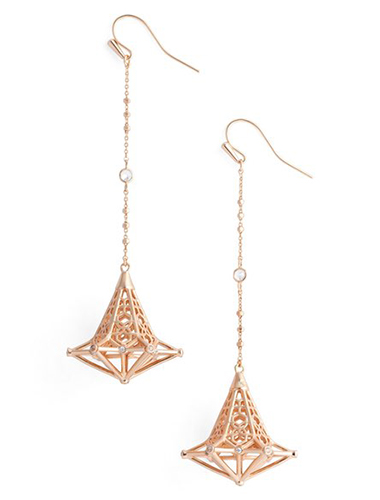 These rose gold Kendra Scott earrings have a subtle boho flare for a relaxed, yet refined look. Also, it is such a treat to find a chic rose gold shoulder duster. They are as difficult to find as the pewter item mentioned above.