Updated July 2019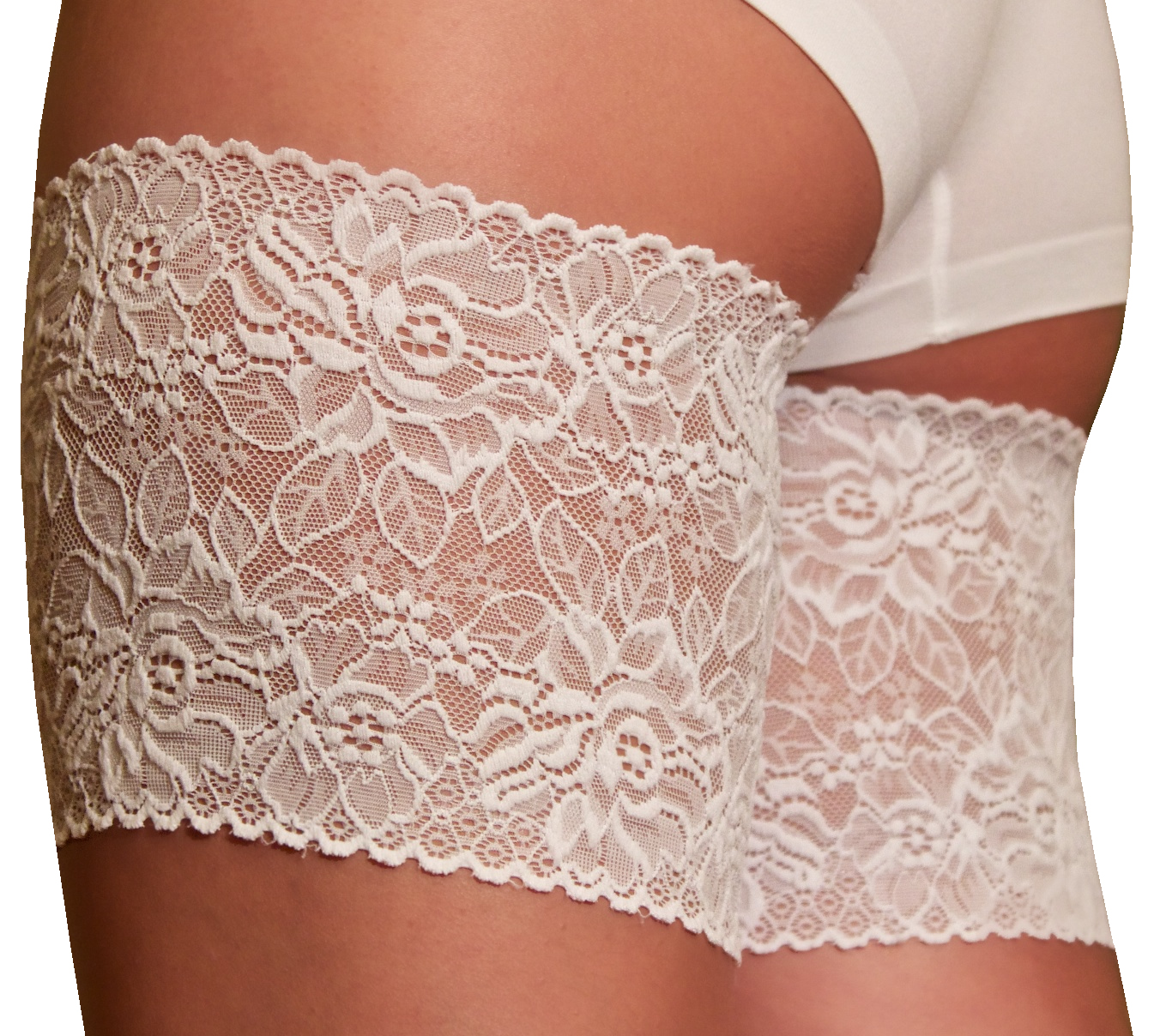 I think thighs that don't touch look a bit "missing"— it's like a gap in the teeth. And similar to a gap in the teeth, some people love it. They find it charming or pretty. I myself like teeth close together, and thighs touching. I'm not a fan of holes in my cheese either. Although I am into the thigh touching look, chafing can occur if you sweat. This often happens in a workout, but the solution here is easy: wear pants or longer tight shorts that won't ride up. Although I feel comfortable recommending a garment change for a workout, I refuse to advise a garment change for day-to-day life. More often than not, your everyday chafe is from wearing a dress on a warm day, and I don't want you missing out on that. The feel of a skirt on a spring or summer day is one of my favorite fashion moments. Thankfully, I have solutions for thigh chafing, so you'll be able to enjoy the lovely spring dresses coming out.
Bandelettes Elastic Anti-Chafing Thigh Bands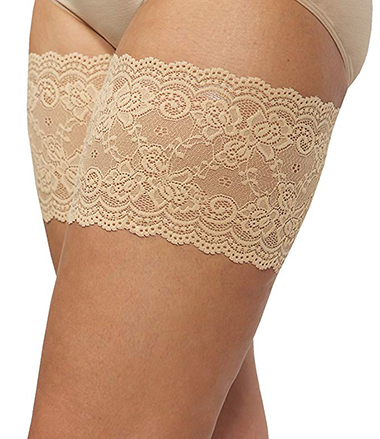 These inner thigh guards by Bandelettes are such a delightful idea. They look like thigh highs with the tights missing. They are pretty comfortable, and seriously sexy. Let your man take them off with his teeth, wink. (Well, maybe not if you were sweating a lot while wearing them). Note, their website does feature these thigh guards with shorts. I do not recommend this unless your shorts are long enough to hide them, and if that's the case, then you don't need Bandelettes. Another note, when you use the restroom in these babies, they work as a kind of seat protector… I am not sure if this a good thing or a bad thing. It's nice you don't get some stranger's germs on your thighs, but then are you walking around with urine-sprinkled thigh guards? I recommend washing them at the end of a long day of public bathroom experiences, or pulling them down when using the toilet.
Skinfix Rash Repair Balm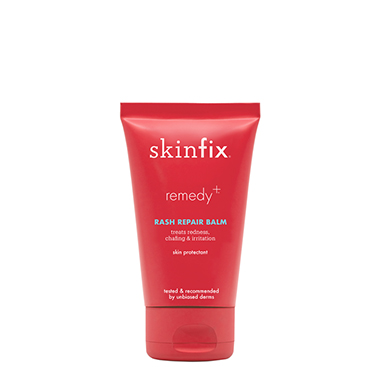 Skinfix's Rash Repair Balm is used to prevent and treat rashes, chafing, and redness caused by moisture. It is 20% zinc oxide and seals out wetness. I like the thick silky feel, yummy smell, and clay color of it. Skinfix products are also available at Sephora.
Johnson's Baby Powder With Naturally-Derived Cornstarch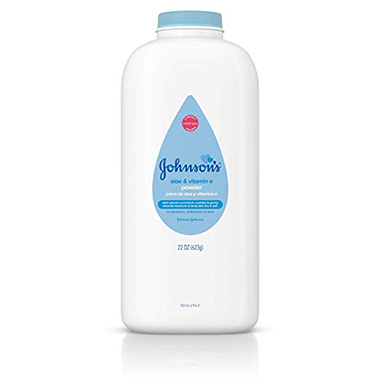 Baby powder made from corn starch is an age-old solution for chafing (and sweaty shoes for that matter). It can be used to prevent, and sometimes treat, rashes and chafing. It also works as a deodorant. You can also use Talcum powder, but if it is inhaled it may cause aspiration pneumonia or granuloma. Corn starch is best, although neither should be inhaled. Minimize the cloud effect to prevent breathing it in. (Note: doctors no longer recommend baby powder for babies, as there are too many health issues from bladder infections to lung problems.)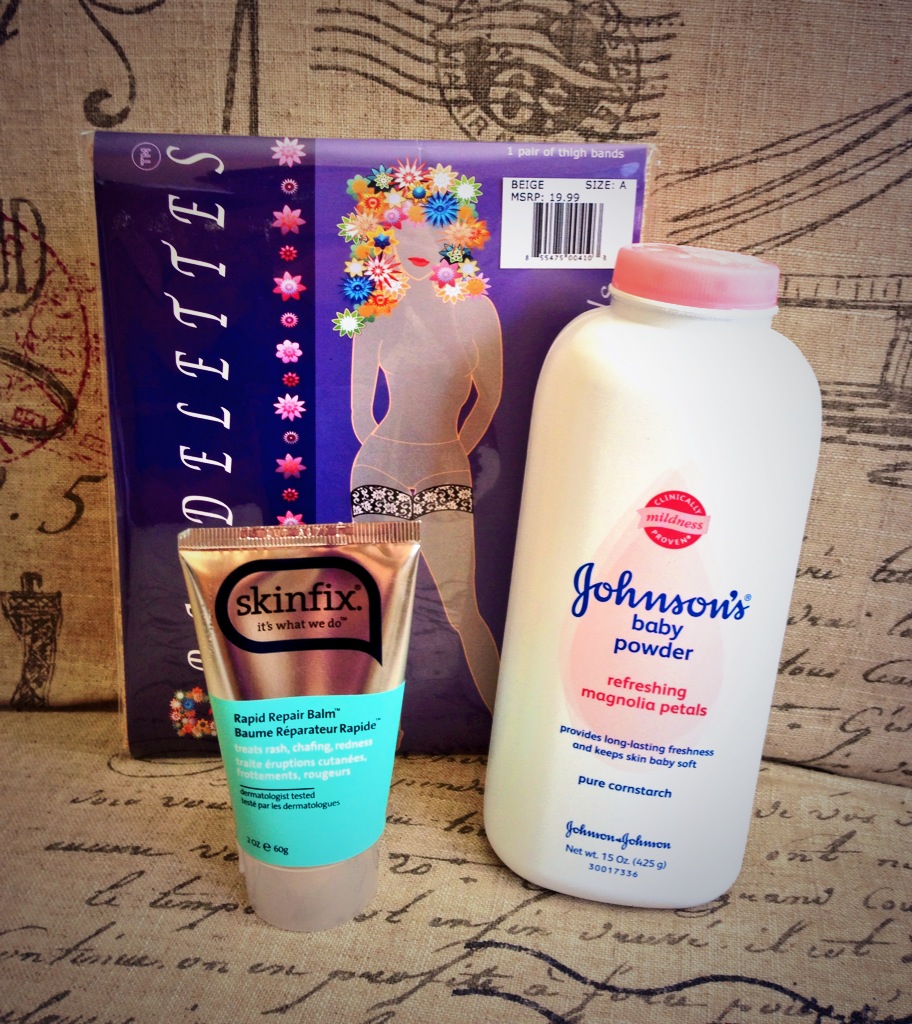 My blog posts are my honest and personal opinion. Sometimes my content includes products sent from companies or PR firms. In this case, I was sent samples from Skinfix and Bandelettes. If I am sent something that is unimpressive or boring I don't write about it. I purchased the baby powder.