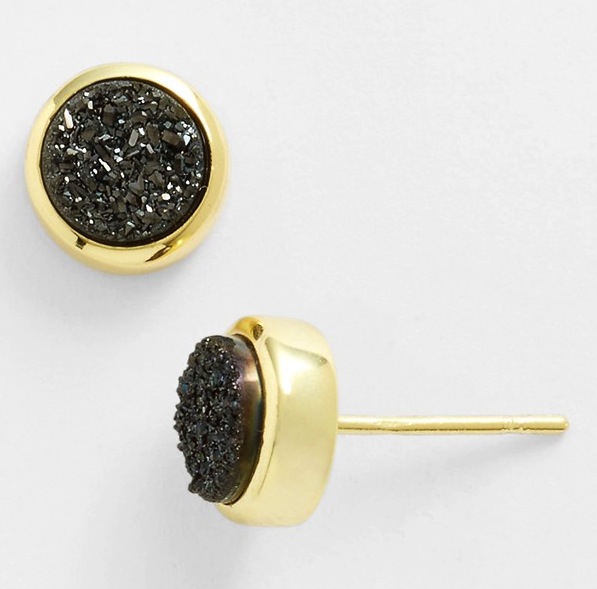 Marcia Moran $88
I usually use small studs like diamonds, gold balls or pyramids to compliment a larger necklace, but sometimes you want stylish stud earrings that can pack a punch. A statement stud earring is a charming, even whimsical look that looks great with hair up and interesting, embellished or higher necklines. It goes well with turtle necks, lace yokes, leather trim, and anything else a designer can think up that eliminates the possibility of a necklace. I also love to see stylish stud earrings with t-shirts. The interesting simplicity of this kind of ear decór gives an effortless look to a cotton tee.
I particularly enjoy these gold elephant earrings by J Koppel. I like that this delightful ear décor comes from shopbevel.com. Shopbevel works with independent designers to bring interesting jewelry into design. Designers submit designs, the community votes, and Shopbevel produces selected winners. The idea is quite unique as well as the pieces, and I love the free return policy. These earrings were gifted to me along with a discount to share with you, so feel free to try out shopbevel with 25% off code: BBSTUDS. As a note, the elephant earrings are a more distressed gold then they appear in the image.
Do you wear larger stud earrings? Share in a comment below.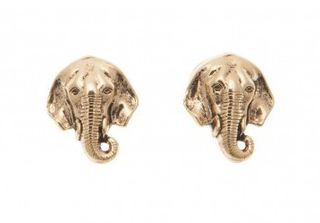 J Koppel via shopbevel.com $25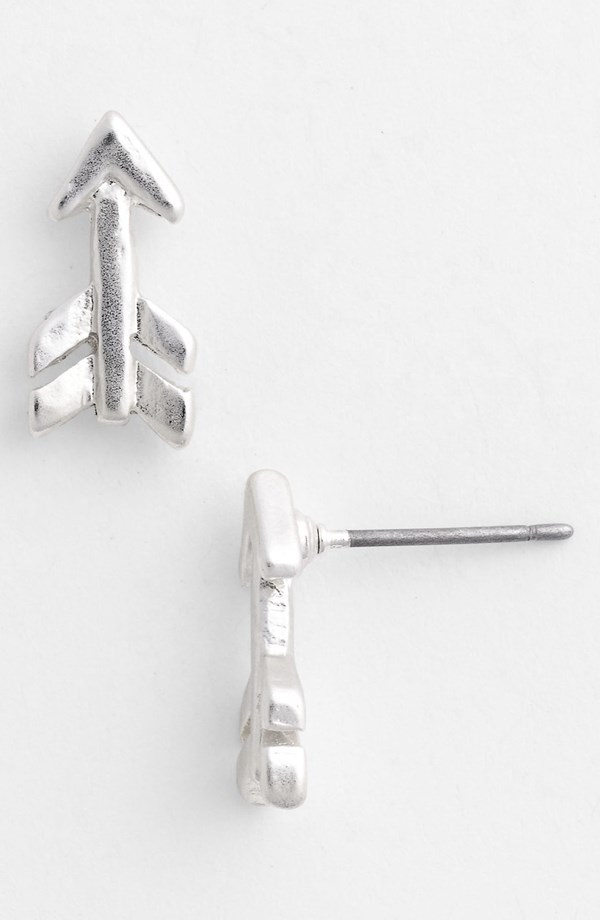 Nordstrom $12.06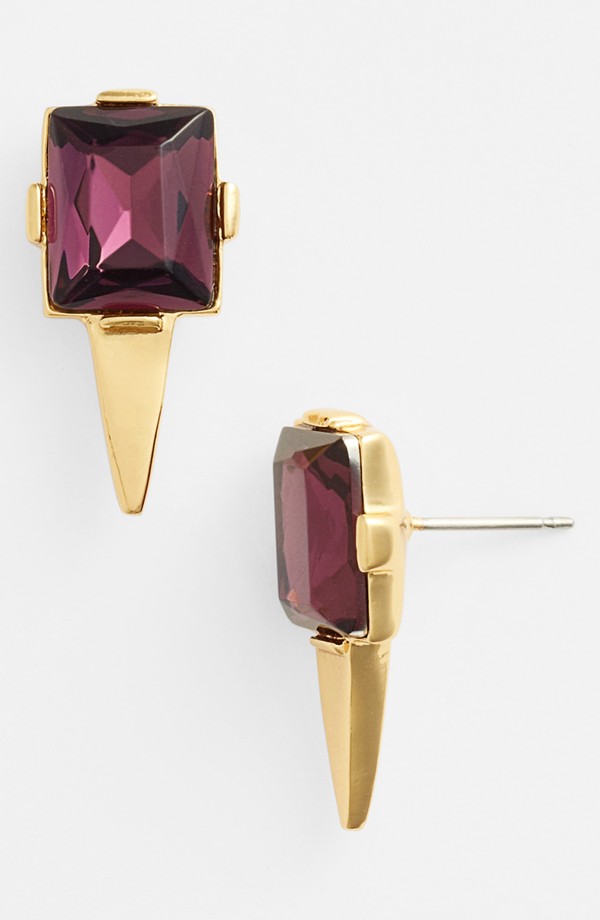 Vince Camuto $28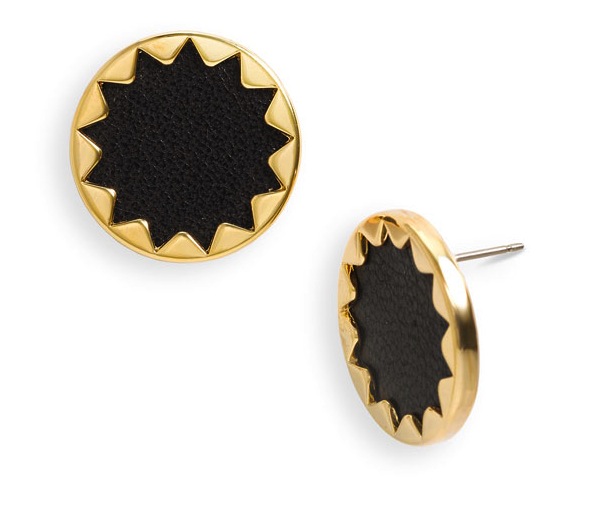 House of Harlow $35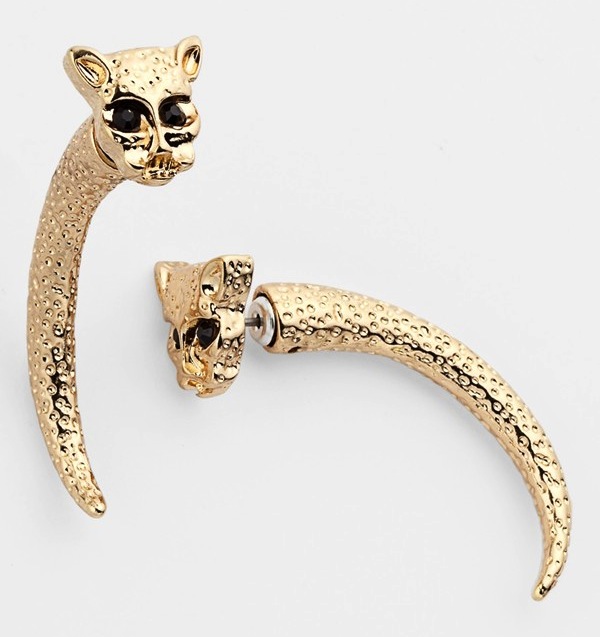 Orion $18