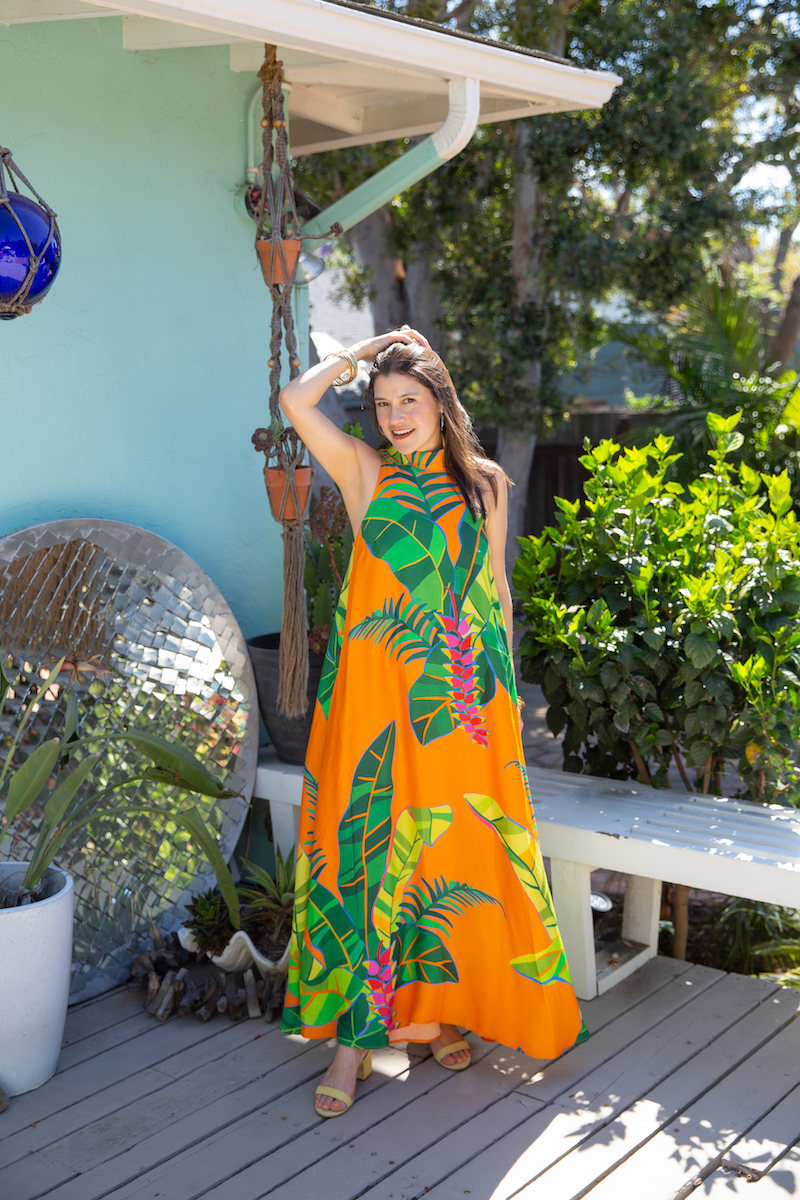 Farm Rio is a Brazilian clothing line that is so darn delightful I had to do a post on it. This brand is colorful and creative and all about tropical prints. They make some of the most amazing items ever and you just have to own them! But they also make some pieces that are clowny, stiff, or feel terrible and look just as bad. There is also a bit of mystery to this line that I would love to brush off.
The History of Farm Rio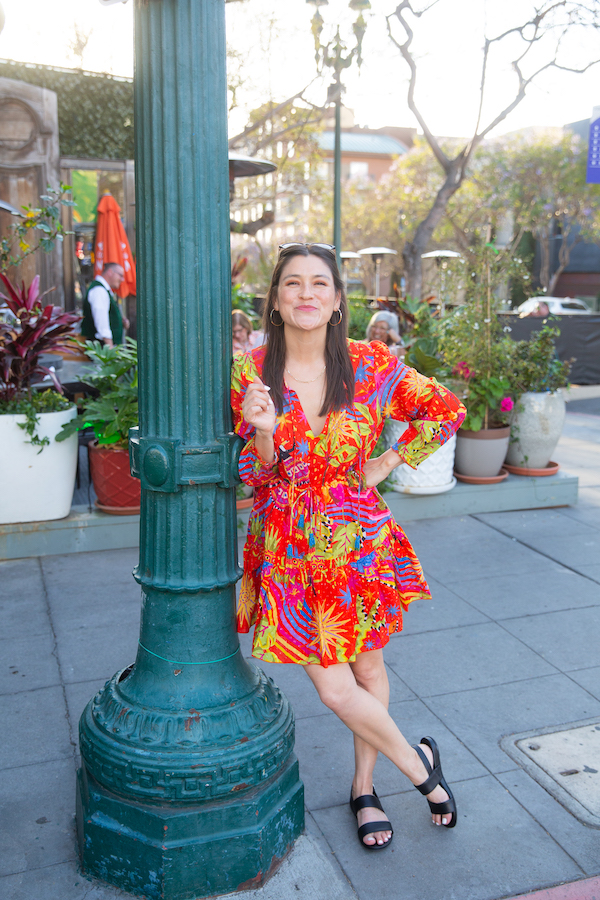 Farm Rio was launched back in 1997 as a 40-square-foot booth at a local fashion market in Rio de Janeiro, Brazil. Co-founder Katia Barros was an accountant who wanted to create clothes that embodied the vibrant colors and creative spirit of Rio, so she teamed up with her friend Marcello Bastos to launch a collection. Though Farm Rio became popular throughout Brazil early on, it's only recently become available in the U.S. The company considered expanding abroad in 2010, but decided to develop an online presence in Brazil instead, according to Vogue. Lucky for us, in 2016 Farm Rio started bringing its designs to the US via a partnership with Anthropologie. And in 2019, it launched its US retail website and opened its flagship store in NYC.
As you may have noticed from the dresses I'm wearing above, Farm Rio is all about bright colors and tropical patterns. "Every detail in our collection is inspired by Brazilian elements, but with a twist," Barros told Cools.com. "We put our own spin on it, using textures and colors we've seen in nature or drawing from motifs that are signature to Farm Rio, like toucans, bananas, and cashews." She says they use print engineering to ensure that each print works for its intended garment, so you don't end up with a misplaced Monstera leaf or an awkward banana.
On top of all of the delightful prints and patterns that first drew my attention to the brand, Farm Rio has also been topping the lists of sustainable fashion companies. They've partnered with One Tree Planted to plant a tree for every purchase made, with the goal of helping with reforestation efforts in the Amazon rainforest and other places. "Nature has always been our home and we're passionate about taking impactful steps to ensure it will keep inspiring new generations with all its power and diversity," Barros said in an interview with Forbes. They've also been trying to use more sustainable fibers in their clothes and they've partnered with an indigenous group in Brazil, the Yawanawa, to support their handicraft tradition.
What To Skip and What To Get from Farm Rio
A few years ago, every Farm Rio piece I tried was stiff, itchy, or ill-fitting, so you really have to know which ones to get. I should also note that their pieces rarely have stretch to their fabrics. Below I have collected all the best pieces right now that feel good, look good, and are also stylish.  Enjoy!
Where to Wear Farm Rio
If you're looking at the Farm Rio pieces and thinking to yourself, "where the hell am I gonna wear this thing?", let me help you. Obviously, you can wear Farm Rio on vacation. Designed around the carioca lifestyle, their pieces are all made with the beach in mind, according to co-founder Barros. "It's part of the day's routine: You go to work, you go to school, but then you always go to the beach. It's in the way Cariocas wear their hair, put makeup on, and yes, get dressed," said Barros of life in Rio. And yes, many of their pieces do meet my criteria for ideal resort wear.
But I also want you to wear Farm Rio at home! One of my clients wore this Farm Rio dress to her Mother's Day lunch, and she told me she felt absolutely beautiful. Her initial hesitation about owning a dress outside her comfort zone melted away as soon as she put it on. Having a backyard party? Put on some Farm Rio! Heading to brunch? Farm Rio time! Summer get-together? — you know the drill. Outdoor happy hour on a hot day? Farm Rio! Don't be afraid to bring these colors and prints to your social wardrobe.
Where to Buy Farm Rio
You can order Farm Rio online through its own website. In the US, they offer free shipping on purchases over $50 and free returns. They also have a flagship store in NYC and another shop in Miami, in addition to a store in Paris and more than 80 shops in Brazil.  In the past, they've also opened several pop-up stores in LA, with plans to open a permanent store there too.
There are also a growing number of retailers carrying Farm Rio, such as Anthropologie, Nordstrom, Saks 5th Avenue, Neiman Marcus, ShopBop, and Net-A-Porter. A lot of those stores have unique collaborations with the brand so they often offer different, exclusive designs. Farm Rio also has partnerships with Adidas and Levi's.
Photos by Dayley Photography