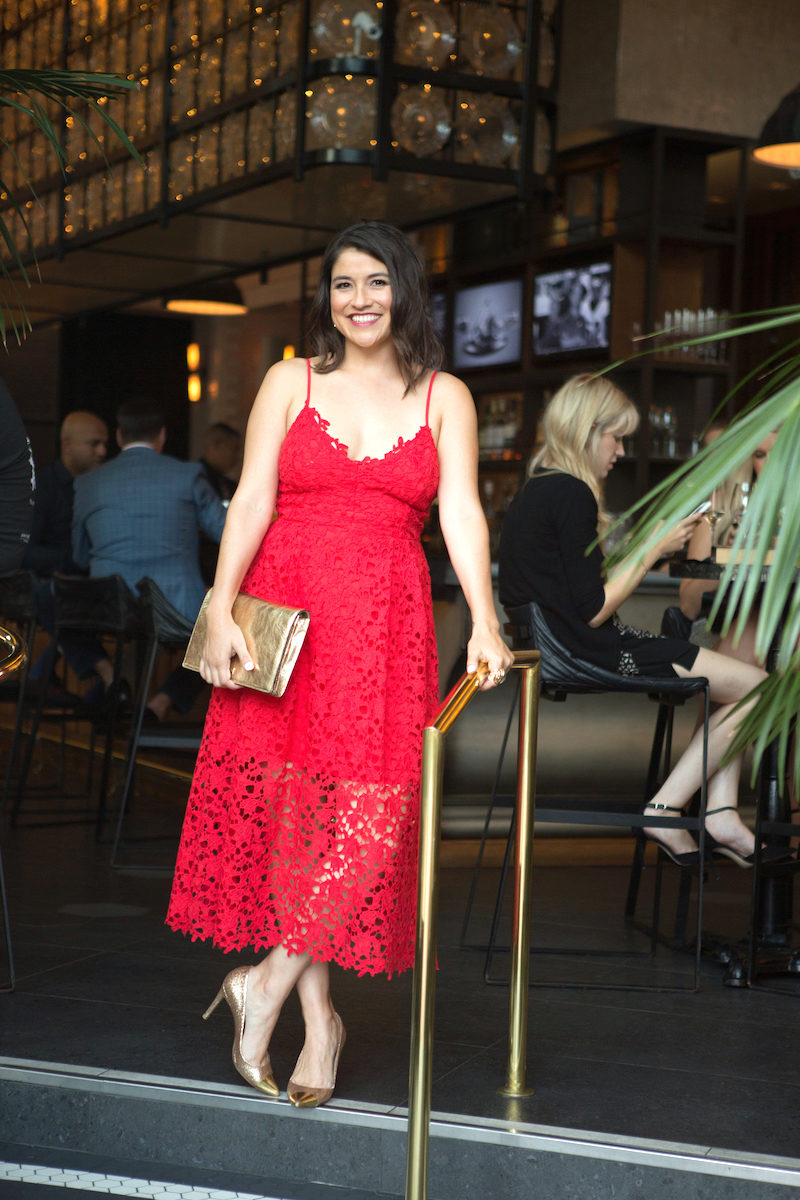 Tis the season to party! If you haven't already, I highly recommend you start shopping for your festive looks now. If you wait, you'll end up settling on a new dress you don't love or the same dress you wore last time. I like to start the season with three fabulous frocks. The first two are for parties I know about, and the third is for any surprise events that may have the same people as the other two events, or, more likely, for if I'm now bored of the other two dresses. Some of you may think I'm a genius, others may find me excessive. It all depends on your values and lifestyle, of course.
Buying Multiple Party Dresses
This week, I took a client shopping for all of her holiday festivities: a formal gala and a destination wedding. We also left with a just-in-case dress. Many of my clients completely understand the need for a just-in-case cocktail dress, so they take that dress home, and sure enough, 4 weeks or 4 months later, they are beyond excited to have this amazing dress to throw on for a wedding, gala, charity event, or surprise occasion. For my clients who think I'm overzealous, I remind them that we are purchasing the dress from a store with a fantastic return policy (I am looking at you Nordstrom, Bloomingdale's, Neiman Marcus and Zappos.) And come January (or June!) if you still don't need the extra dress, or don't like it anymore, you can return it without issue.
Most Flattering Holiday Dresses
Most of my clients want the most flattering holiday dresses. Occasionally I get requests for the most unique or bold, but mainly, most just want to be comfortable and not feel like they have to suck in their bellies or worry about their back fat. I got you. Below are the most flattering holiday dresses I have put on my clients (and myself ) so far.
ASTR the Label Lace Midi Dress – This is my personal go-to party dress for weddings, cocktail parties and nicer dinners out. It fully supports my breasts and hides all the pasta I eat. And I eat a lot of pasta. Tip: It runs small, order 1-2 sizes up.
Tadashi Shoji Lace Gown – This is a very flattering holiday dress if you want a conservative look that allows you to wear a bra. It also makes your bust look great. Tip: Runs big. Order a size down.
Jenny Packham Crepe Column Gown – This dress is truly amazing. You can wear a bra (or not!). It also hides back fat, armpit fat, stomach fat — you name it! And it shows off your legs, but not too much. This formal style works for women ages 30 – 90. Talk about versatility. Tip: Runs quite small. Order 1-2 sizes up.
Chelsea28 Sheer Sleeve V-Neck Shift Dress – This flattering frock is great for numerous body types. It shows off your legs, while lengthening your body. It's great if you're insecure about your arms or torso. Tip: Runs a bit big. Order your true size and a size down.
Lela Rose Sequin Embroidered Tweed Fit & Flare Dress – This is a fabulous dress for anyone tall and with a smaller bust. It's great for showing off your arms, hiding a lower belly, and defining your waist. Tip: Runs small, order a size up.
Dress the Population Iris Slit Crepe Gown – This sexy gown graces over your belly, shows off your bust, and doesn't require a bra, although I haven't done a full nipple test. Tip: Runs small, order a size up.
Adrianna Papell Draped Jersey Dress – Not only is this the most comfortable of the flattering holiday dresses, but it's also the most flattering. You can wear a bra (or not), and it camouflages the belly and shows a little bit of leg. You can also sleep in this thing and do karate if need be. Tip: Runs a bit big. Order your true size and a size down to compare.
Eliza J Floral Midi Dress – This feminine tea dress allows you to eat, and shows off your bust. It also doesn't require a bra — I promise your nipples won't show and it has great support. Tip: It is a structured dress, so order your true size and a size up to compare.
Jill Stuart Tie Back Satin Gown – This romantic goodie may require a smoothing panty, but it is beautiful on many body types, including the apple body. Tip: Runs small, order a size up.
Photography by Kris Davidson in conjunction with National Geographic
Location: The Pendry Hotel
Make-up: Antonella Annibale