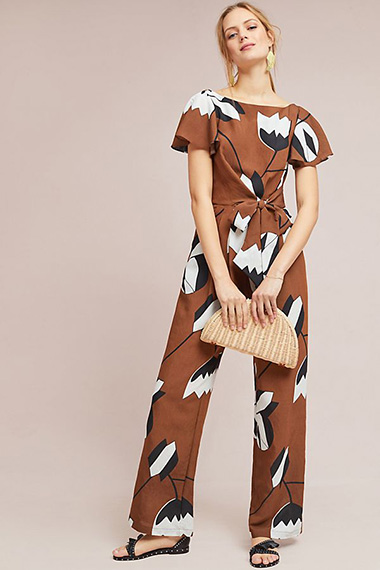 Skinny jeans and pants are the most flattering silhouette for the vast majority of body types, but I have personally become tired of the constant tightness on my legs. They will always be a part of my wardrobe, but I need my legs to breathe a bit, and I know my clients do too. The problem with wide leg pants and looser bottoms is that they are often extremely unflattering or require heels to be flattering.
The wide leg pants and looser options listed below are the solutions to this problem. All can be worn with flats or a small heel, and they will still streamline your body. Just make sure you're wearing the correct top with them —  aka, a crop top, tie waist shirt, or a tucked in top. Having the right top is essential to pulling off wide leg pants.
Leith High Waist Crop Wide Leg Pants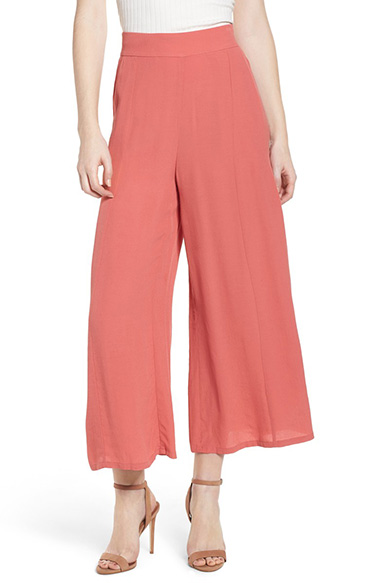 These Leith High Waist Crop Pants are my absolute favorite of the wide leg pants on this list. They slim, flow, and flatter. Pair them with sandals for the best look. I love them with these Leith clear sandals.
Sizing Tip: Runs small.
Theory Ibbey Straight-Leg Pants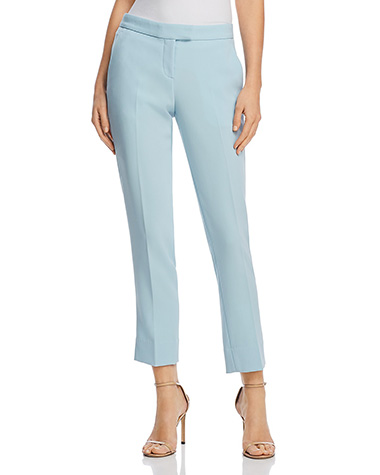 These Theory Ibbey Straight-Leg Pants are not wide leg, but they are not tight at all. Pair them with white and other pastels for a fresh work or play look. Note, I prefer tucking in a shell top or blouse, rather than a crop top with this pant. I've paired the J.Crew camisole with this one.
Sizing Tip: Runs small. You also want to make sure that you hem these pants if you're below 5′ 5″ and plan to wear them with flats. Once hemmed, I like pairing them with Kate Spade's silver Carima loafer.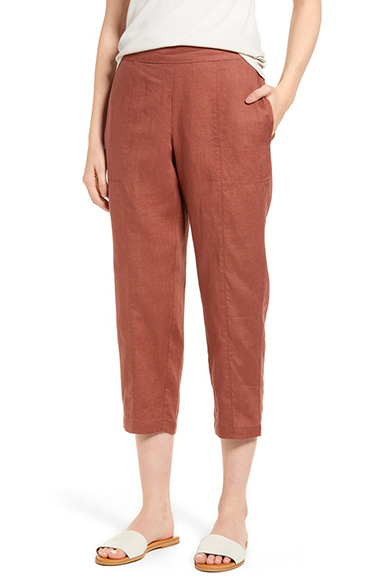 My clients are loving the Eileen Fisher Organic Linen Crop Pants for their relaxed yet flattering fit. My only issue with them is that I personally was bothered by the seams inside. They are available at Nordstrom, Neiman Marcus, and Bloomingdale's.
Sizing Tip: Runs large. Order a size down.
Uniqlo Women Jersey Flare Pants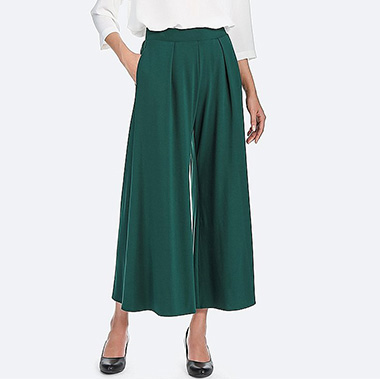 I can't get enough of the Uniqlo Women Jersey Flare Pants. They are so incredibly comfortable and look great with sandals, chunky heels, and wedges. I love to wear A.L.C's Teagan Palm Tree tee with them.
Sizing Tip: Runs true to size, but you may also want to order a size up to compare.
Leith Ruffle Culottes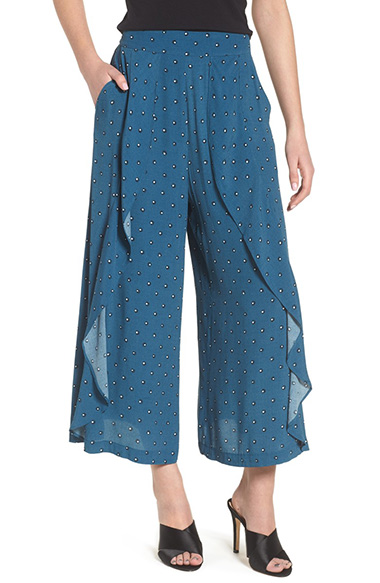 These Leith Ruffle Culottes are surprisingly flattering, and absolutely comfortable. Pair them with black or yellow sandals. Note, they are currently sold out, but I believe they will come back in stock.
Sizing Tip: Runs small.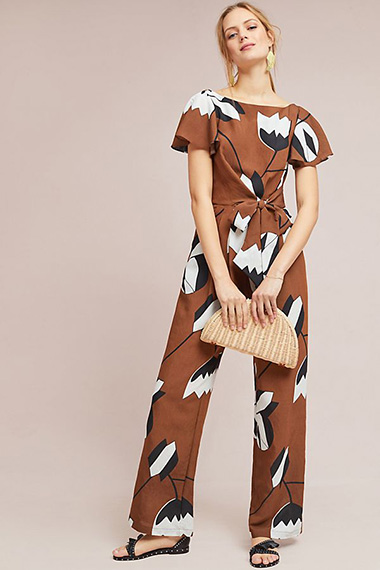 This wide leg Eva Franco Miranda Jumpsuit is scrumptious. As you can see on the model, flat sandals look just right with this goodie.
Sizing Tip: Runs true to size.