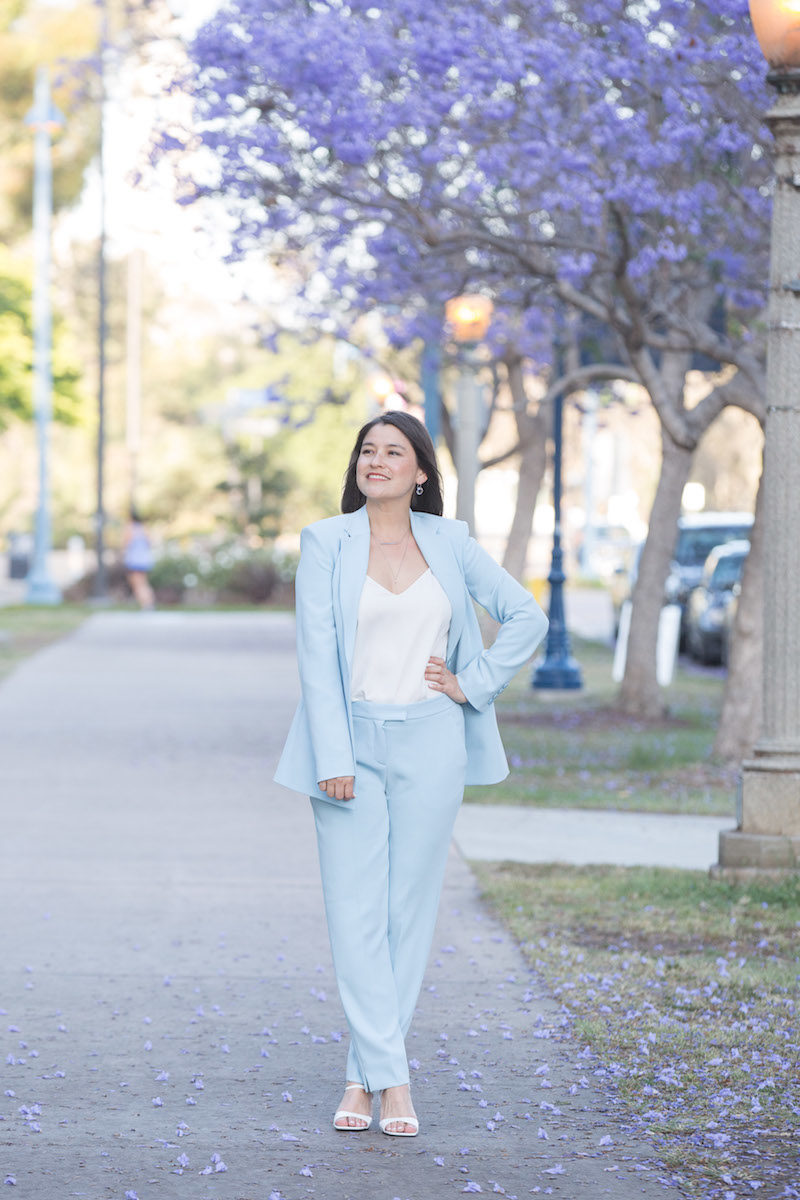 Pastels are truly fantastic right now. I adore the currently chic take on a color palette previously confiscated by Chico's. I'm so excited about pastels that when SheFinds.com interviewed me about my favorite summer fashion trend, I stated, "Pastel suits!"
The pastel suit is so fresh for both the office and playtime. I am especially going to love it for summer weddings. Not only will you stand out as a stylish guest, but you're going to love that coverage when night falls and the outdoor reception gets chilly.
Colors To Wear With A Pastel Suit
Generally, I like to pair my pastels with these colors…
Bright silver
Other pastels
Light neutrals like white, light tan, and super light grey
A rich brown
Navy
Sunny yellow
As pictured, I have paired the baby blue Theory suit with a white J.Crew camisole, and white sandal heels. I would have also liked a light grey or pale pink blouse.
Colors Not To Wear With A Pastel Suit
Obviously, it depends on which pastel your suit is, but I generally like to avoid these colors…
Yellow gold
Distressed/antique silver
Charcoal
Neons
Black (although I do like it with a soft pink)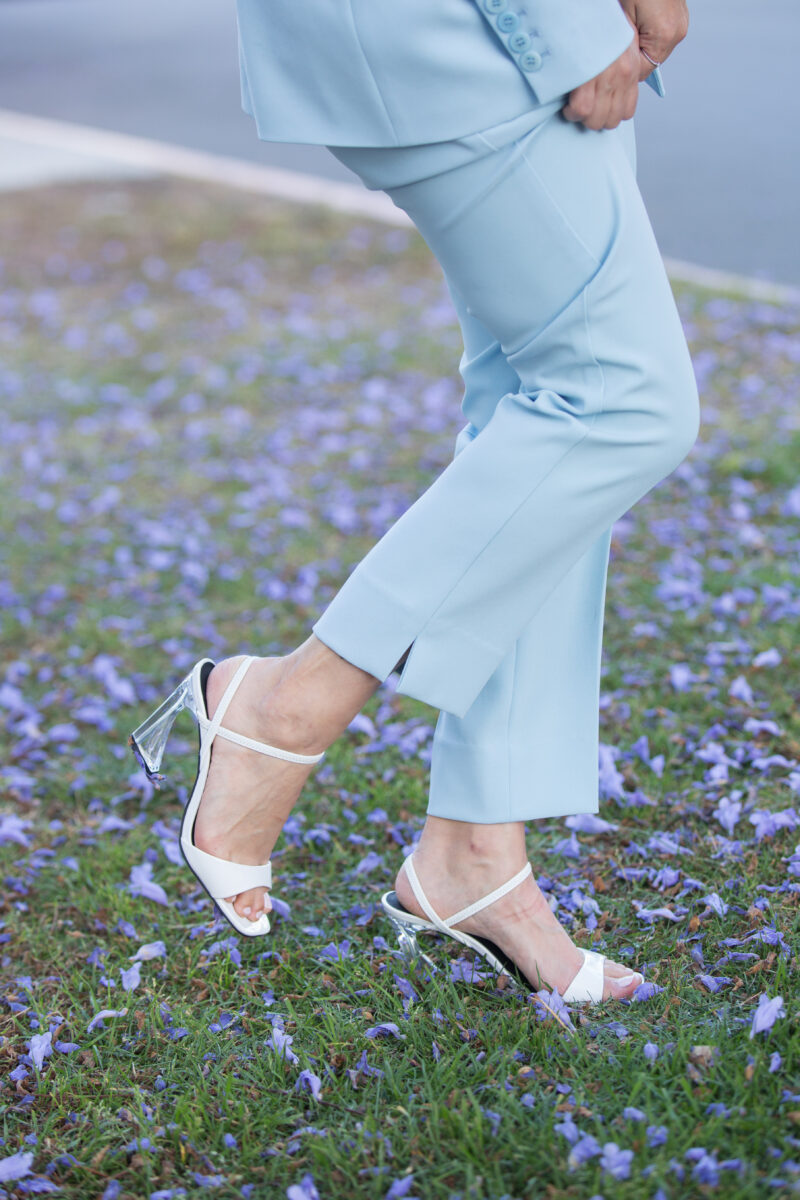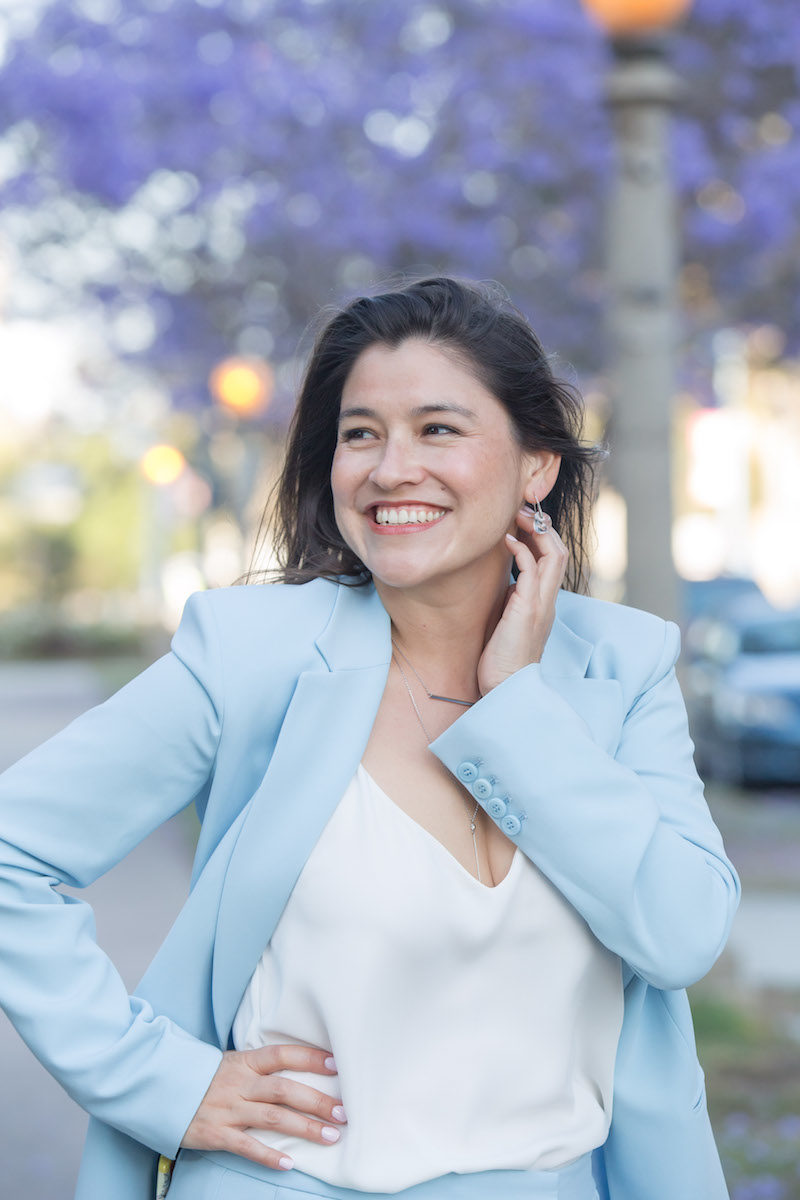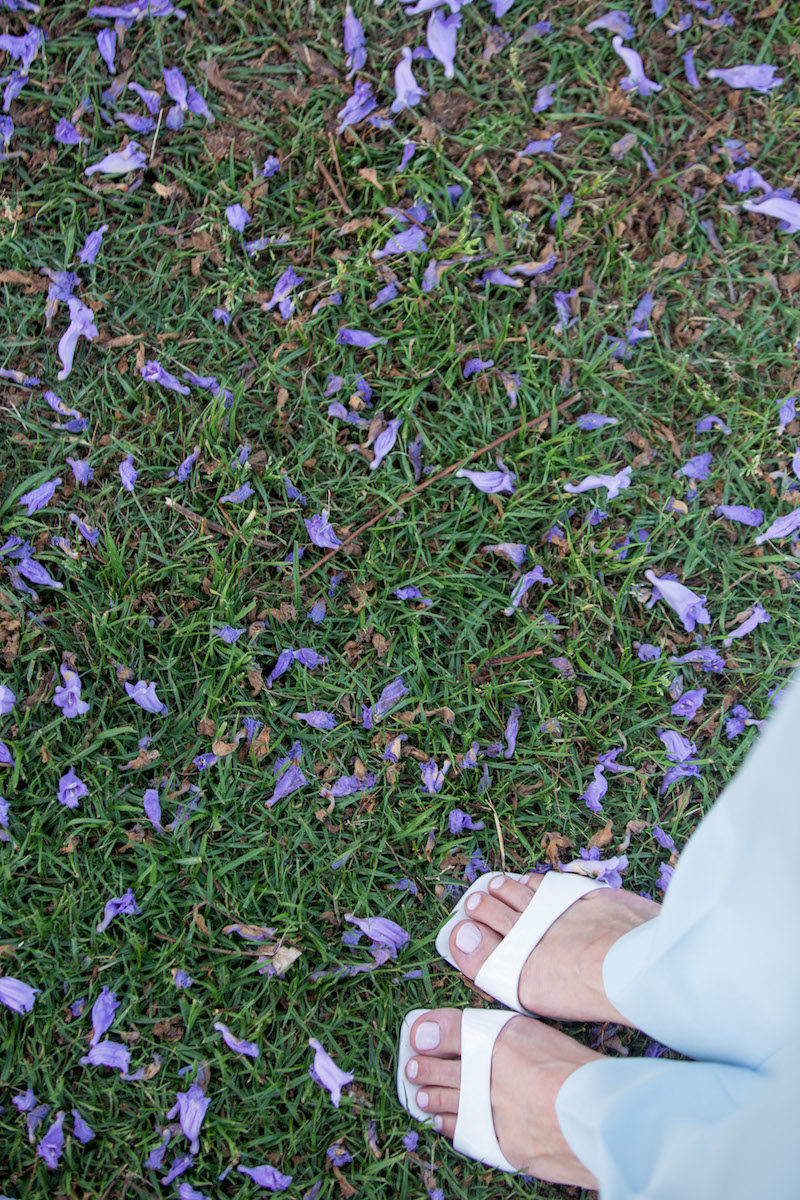 Photos by Dayley Photography