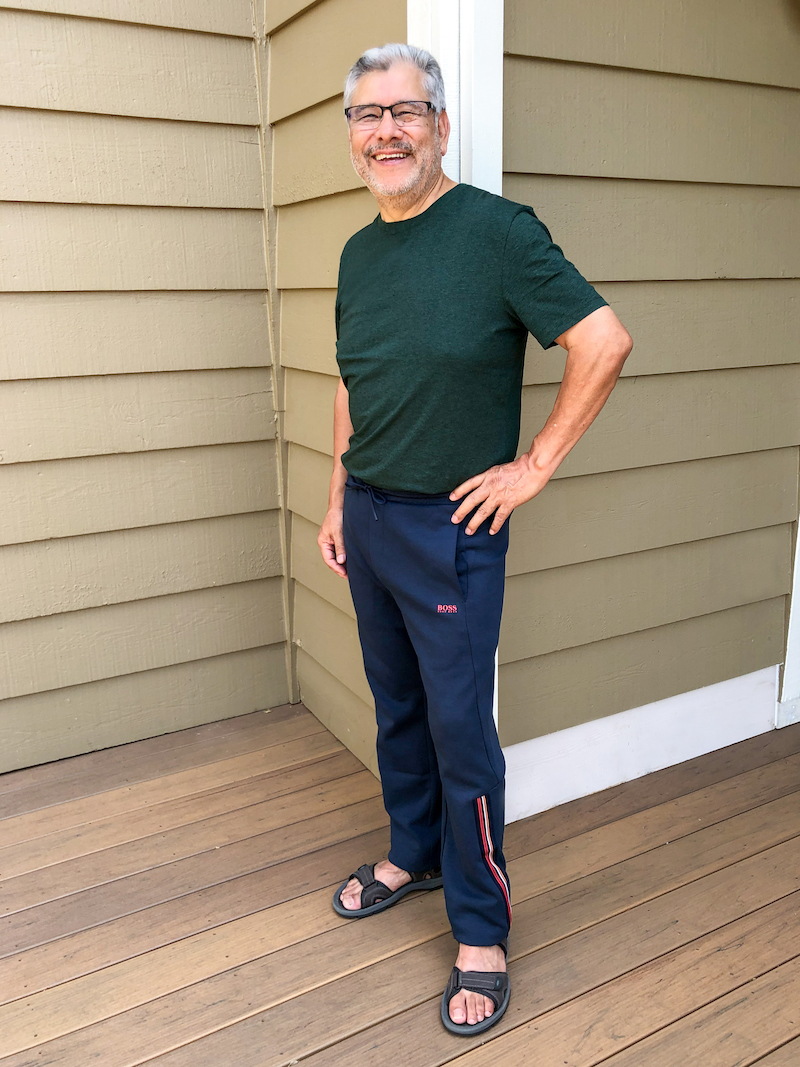 Father's Day is almost here again! I'm sure you've noticed that we love to update our gift guides each year with fresh recommendations. The fun story about my dad trying on his Father's Day gifts was written three years ago, but all of the gift ideas in the post are brand new and available for sale right now. This post is about unusual Father's Day gifts because sometimes the most unique gifts for dad are stylish or self-care items he wouldn't buy for himself. Enjoy… 
Allow me to introduce you to my dad! He is a retired Silicon Valley engineer, famous for sporting his socks with sandals and free t-shirts. Come to think of it, I don't believe he has purchased a shirt for himself in over 20 years. He adores free things, so when I explained to him Hugo Boss wanted to dress him for my Father's Day blog post, he emailed back, "Sounds interesting." This would be a good time to tell you that my dad has never used an exclamation point in his life. He is also a man suspicious of all good things, so "sounds interesting" is a top drawer comment from him. Interesting is also an apt word, as a modeling job is probably one of the more unusual Father's Day gifts he has ever received.
After confirming his participation in the collaboration, I asked him what he needed. He replied, "modern pants." I replied, "What kind of modern pants, like for going out to dinner or more for home?" He returned with, "Not dressy. Smart casual." Although my dad speaks many languages, conversation has never been his strong suit.
Since he is retired, and we are in a pandemic, I requested comfortable loungewear: a regular fit t-shirt in soft cotton, regular fit pants with a drawstring in pique jersey, and a two-tone structured jacquard sweater in recycled yarn for dressier occasions. Since he lives in San Jose and I live in San Diego, when the Hugo Boss box arrived at his door a couple of weeks ago, we jumped on a video call so I could watch him open it up.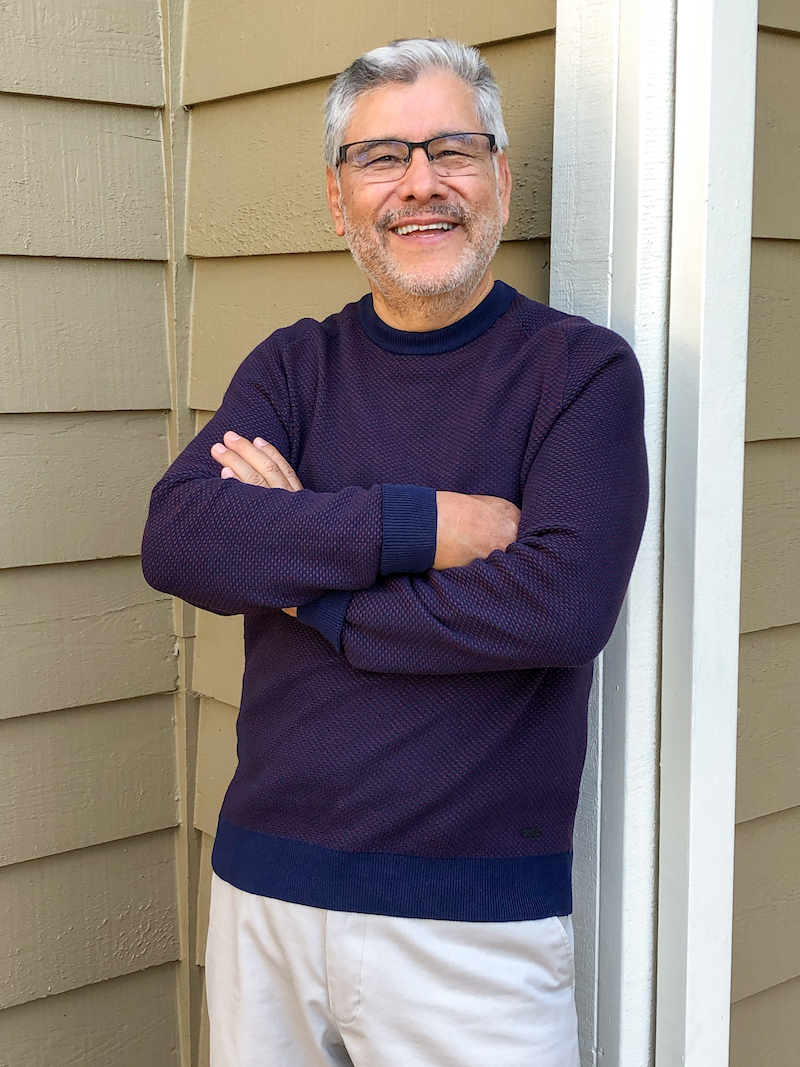 There are few things that give me more joy than watching my father open up a present. No one is more present than my dad when he opens a gift. He analyzes the packaging, inspects any tags, and immediately puts to use or wears whatever it is that has been given to him. And he speaks the entire time, narrating every thought, feeling, and realization as he examines his new possession.
Here is his commentary upon unfolding the Hugo Boss t-shirt: "Oh look at this. Soft. What size is this? Large, okay good. What is this made of? Where is the tag? I can't find the tag? Left side? Okay, okay. No tag there. I don't know what this is made of, something soft. I can't guess it. This looks small. This is a large? Looks like a medium. How do I wash it? Soft though. Let's try it on. What do you say?"
The shirt is now on him. "Oh, this is nice. This is expensive. Does this fit right? Is it supposed to be this tight? Are my nipples showing? This is a good shirt. Let's show Debi." He takes the computer so I can accompany him and his newly applied t-shirt into the kitchen to show his partner of 20 years. "Debi, what do you think? This is a nice shirt!" Debi enthusiastically agrees that it is fantastic.
Time for the pants. Dad really goes nuts for these pants, "Ooh are these slacks? What are they made out of? What are these? Where do I wear them? Do I wear them to a restaurant?" "No Dad, these are lounge pants. You can wear them around the house," I reply. "What? No. Are these jogging pants? Dressy jogging pants? Only for the nice runs? They have pockets. These are a large. They look like a medium. I can't gain a pound. These are good pants."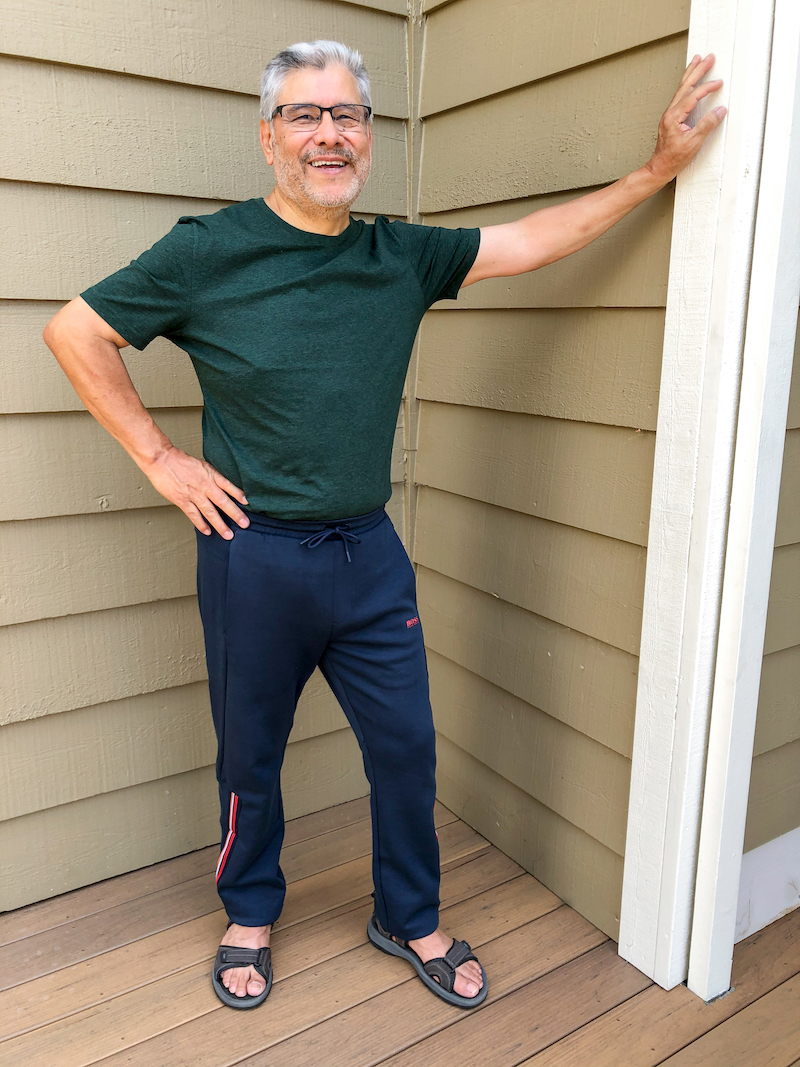 He thought the lounge pants were so nice he genuinely wanted to wear his dress shoes with them for the photoshoot. Dress shoes. I said, "No, Dad, you're going to wear your sandals. These are casual pants." He only jokingly asked if he could wear his socks with his sandals because even he knows men wearing socks with sandals is ill-advised.
Of course, he loved the jacquard sweater as well: "This feels expensive. I look good!" My dad has never looked better actually. It is seriously refreshing to see him in nice clothes, which brings me to the topic at hand. The best unusual Father's Day gifts are stylish or self care items your dad wouldn't buy himself, like modern pants. On the list below, you will see all sorts of fashionable gifts to make your dad look and feel fresh. More like a man, and less like a dad.
Sizing Tip: My dad is wearing larges in all the garments. He is 5'9″ and 189 lbs. He has a 43-inch chest and a 35-inch waist. Like many stylish brands, Hugo Boss runs slightly slim, so order a size up if you're not sure of your father's size. Boss provides free shipping and free returns, so feel free to order multiple sizes.
Fun Fact: After trying everything on, Dad said, in all seriousness, that he would "take a shower" for his Hugo Boss modeling debut. LOL.
Montarbo New Peptide Repair Cream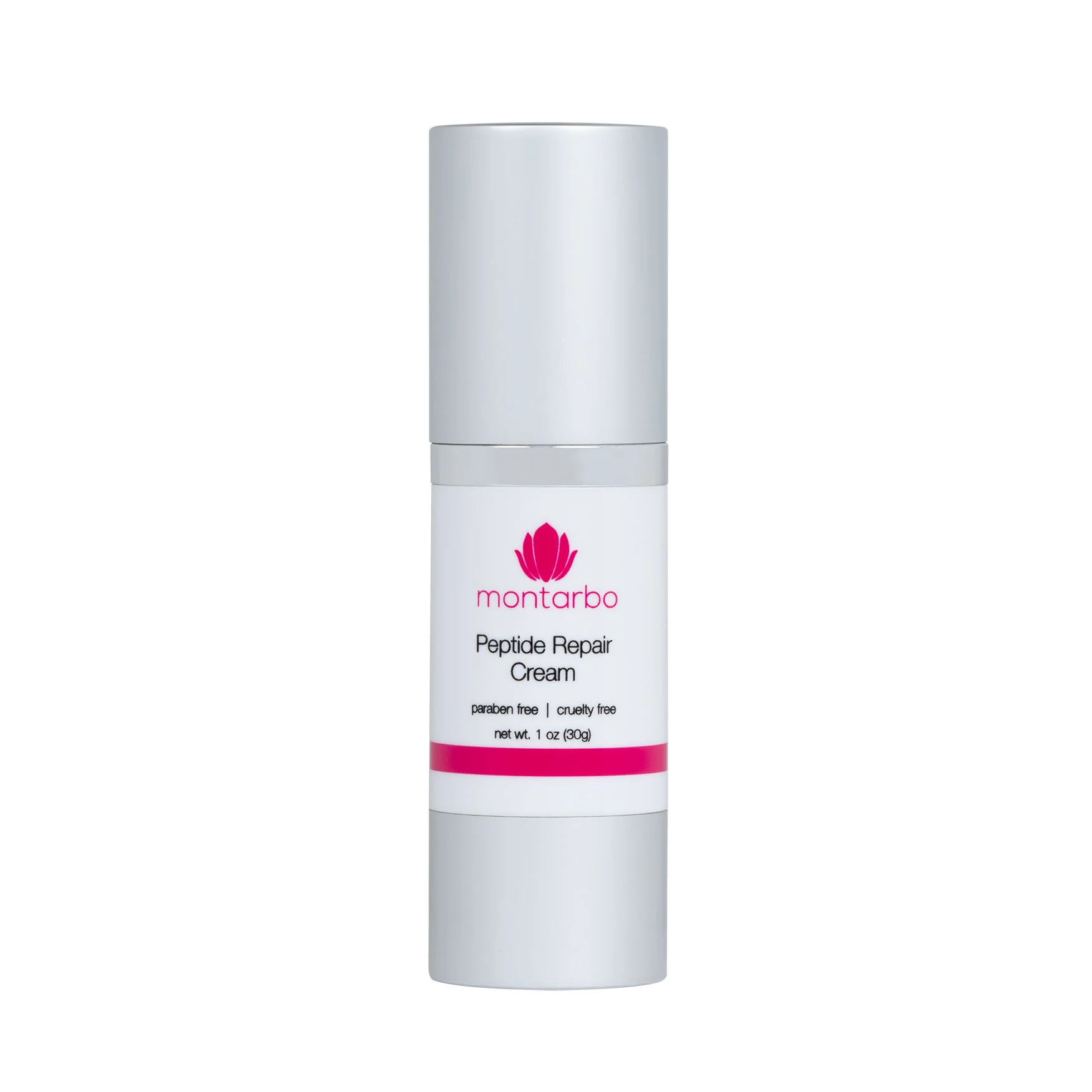 Every single man needs this cream. It's for the whole face and neck, but it can be used simply as an eye cream if your Dad wants to conserve this high-priced, high-powered dream cream. The Peptide Repair cream visibly refreshes the skin and can noticeably prevent upper eyelid drooping. My Dad definitely has this going on, and so do I for that matter. I use it day and night and it saved me from considering more extreme treatment. It doesn't smell, it doesn't sting, and it is a white cream that absorbs almost instantly. This unusual gift is for everyone.
Hugo Boss Regular-fit T-shirt in soft cotton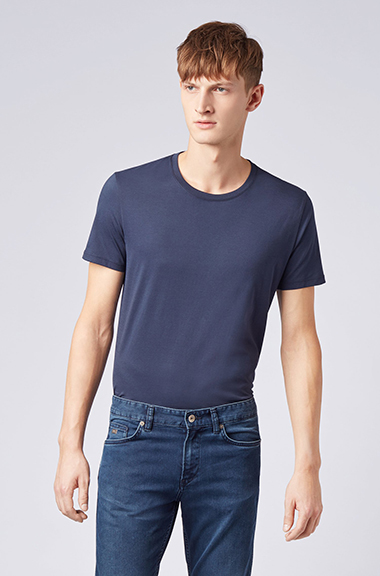 This is my dad's t-shirt, but in a different color. I have no idea why they had these skinny guys model these regular-fit shirts. They look like children in them. If your dad isn't too skinny, he will rock this tee.
Keen Newport H2 Sandals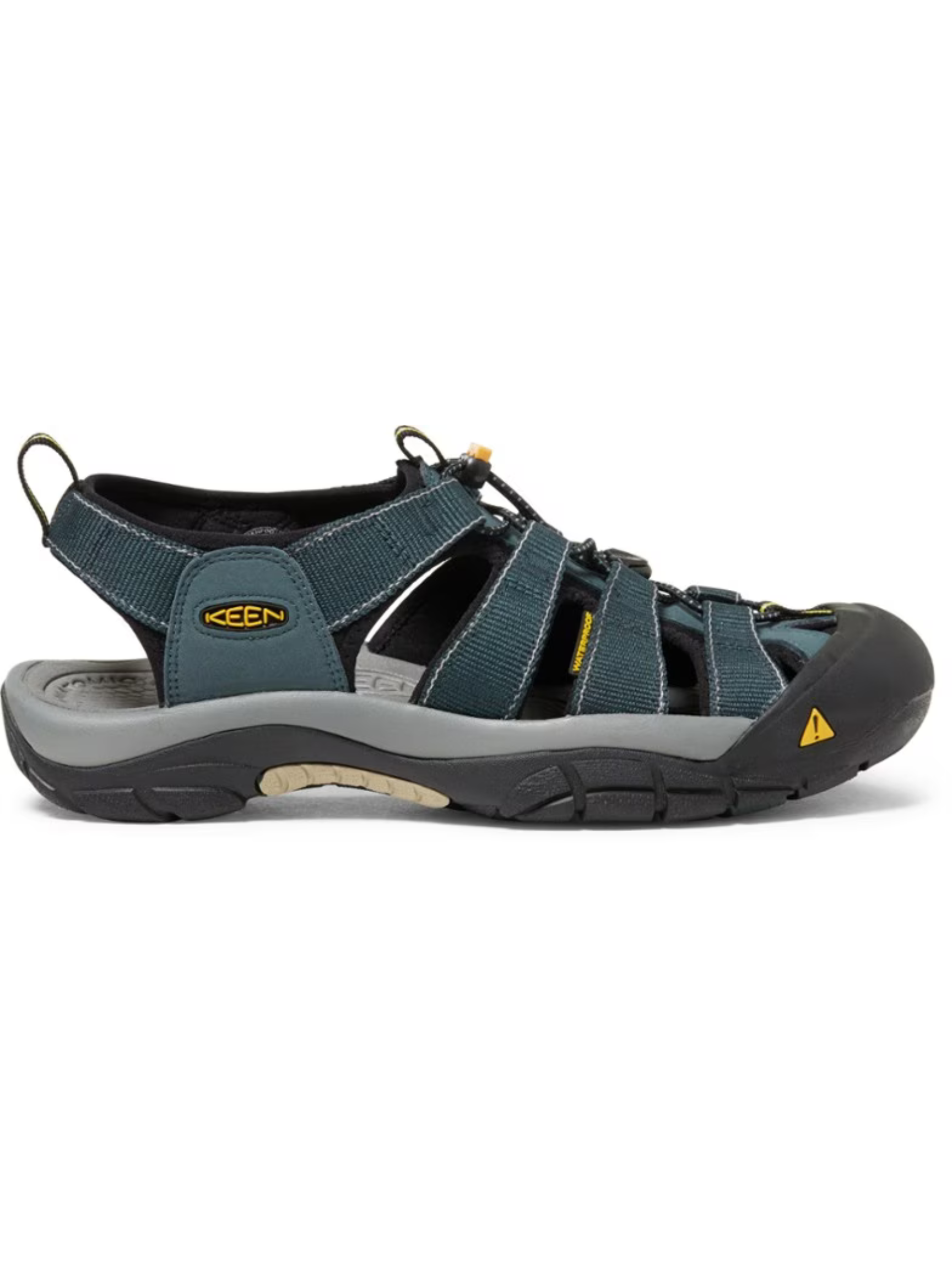 Does your Dad enjoy hiking around or through water? I am obsessed with Keen's incredible waterproof hiking shoes in summer. They are also great for the tropical rains. These sandals are available at REI, Zappos, Amazon, and Dick's Sporting Goods.
The Container Store Long Deep Manhattan Drawer Organizer Clear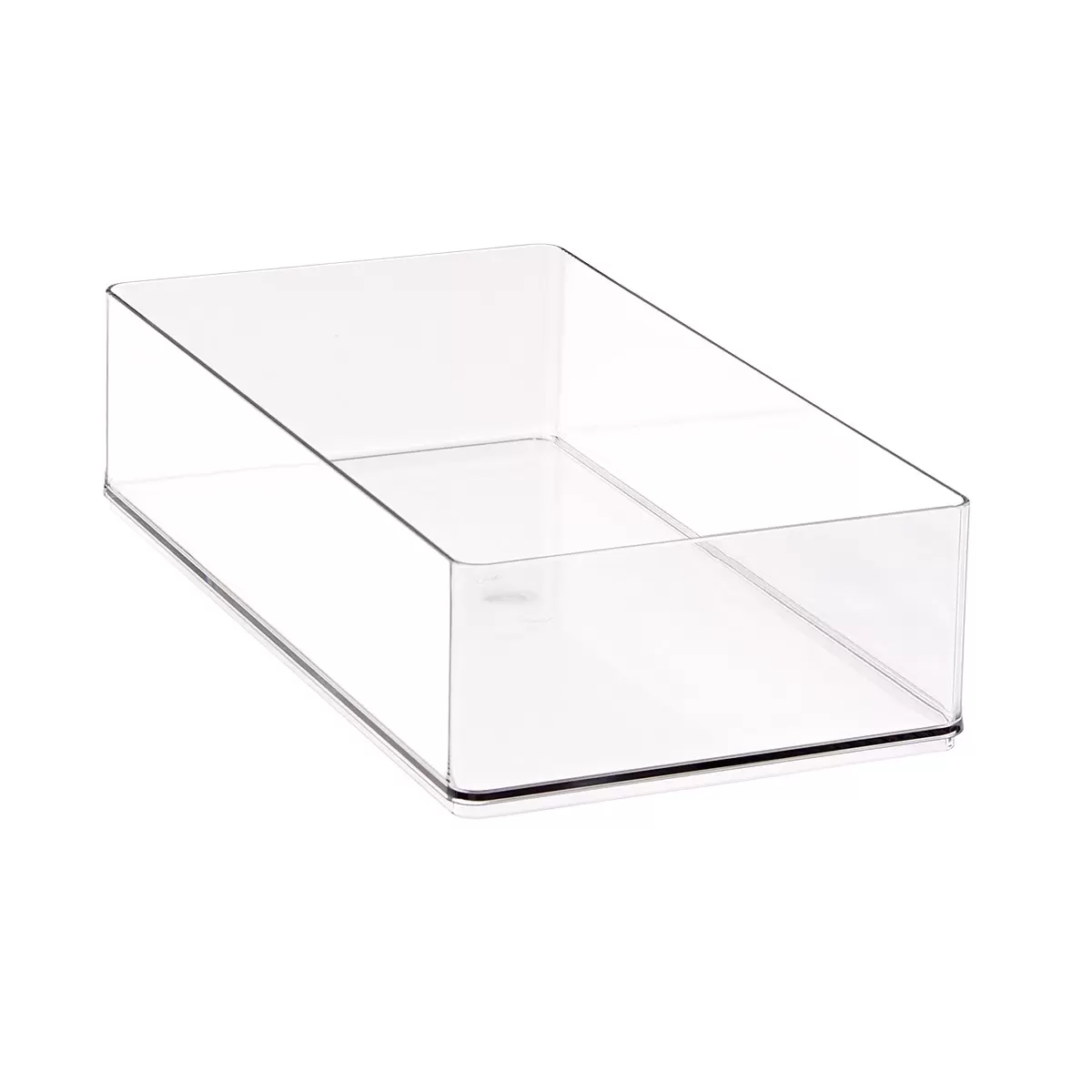 Many Dads' closets and drawers are a mess. Give him 2-4 of these drawer organizers so he can clean up his mess. This unusual Father's Day gift can be used to store socks, underwear, pocket squares he never uses, skincare, gloves, or whatever smallish items he leaves around his bathroom or closet.
Vionic Lucas Sneaker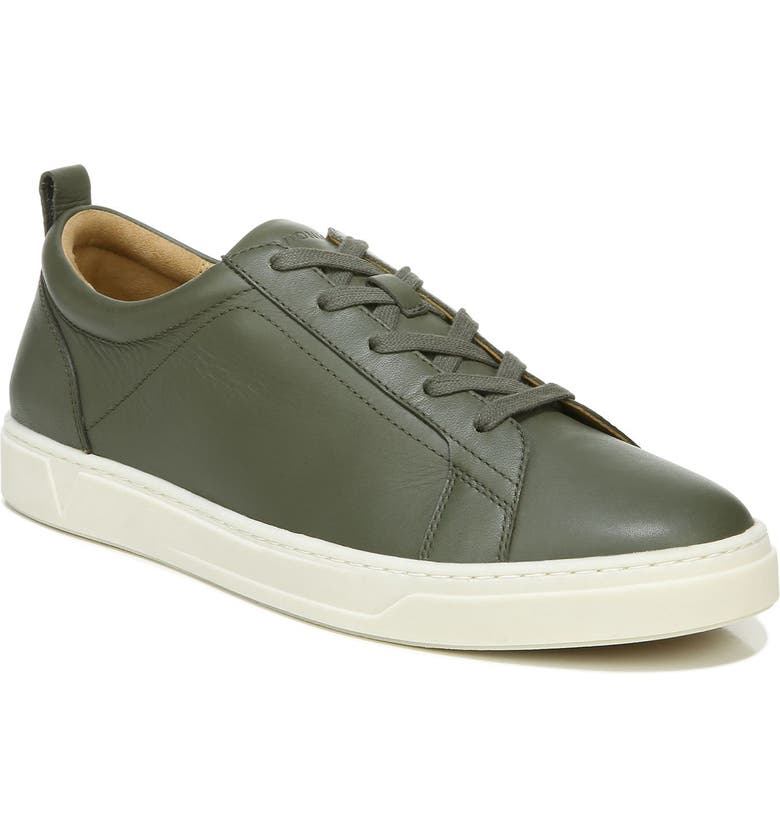 This is the best olive green sneaker I have ever seen! It earned a spot in my V-Style For Men post on the best men's casual sneakers that can be worn with jeans. Your dad will definitely love these versatile and comfortable shoes. These sneakers are available at Nordstrom, Zappos, DSW, Amazon, and Vionic.
Rodd & Gunn Massey West Sports Fit Floral Button-Up Shirt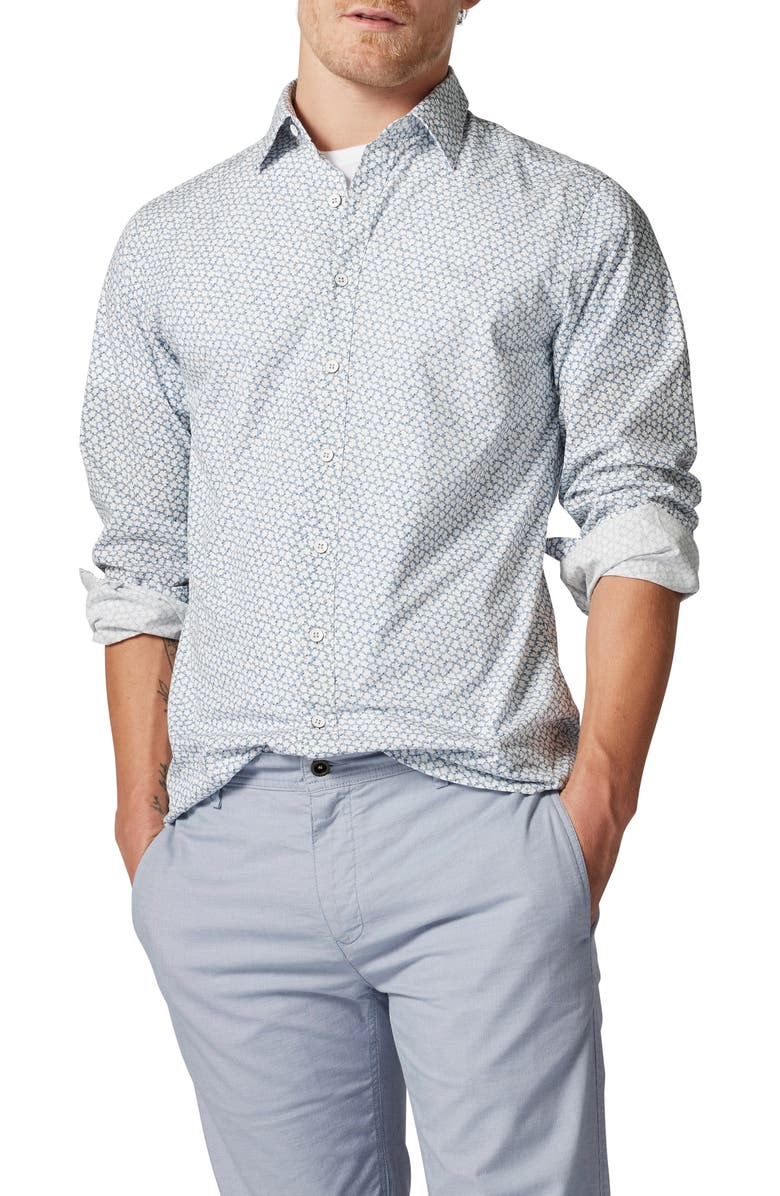 This button-up isn't super unusual, but your Dad will like it and you know he needs a nice causal shirt. It's available at Nordstrom and Rodd & Gunn.
RVCA Yogger II Windbreaker Jacket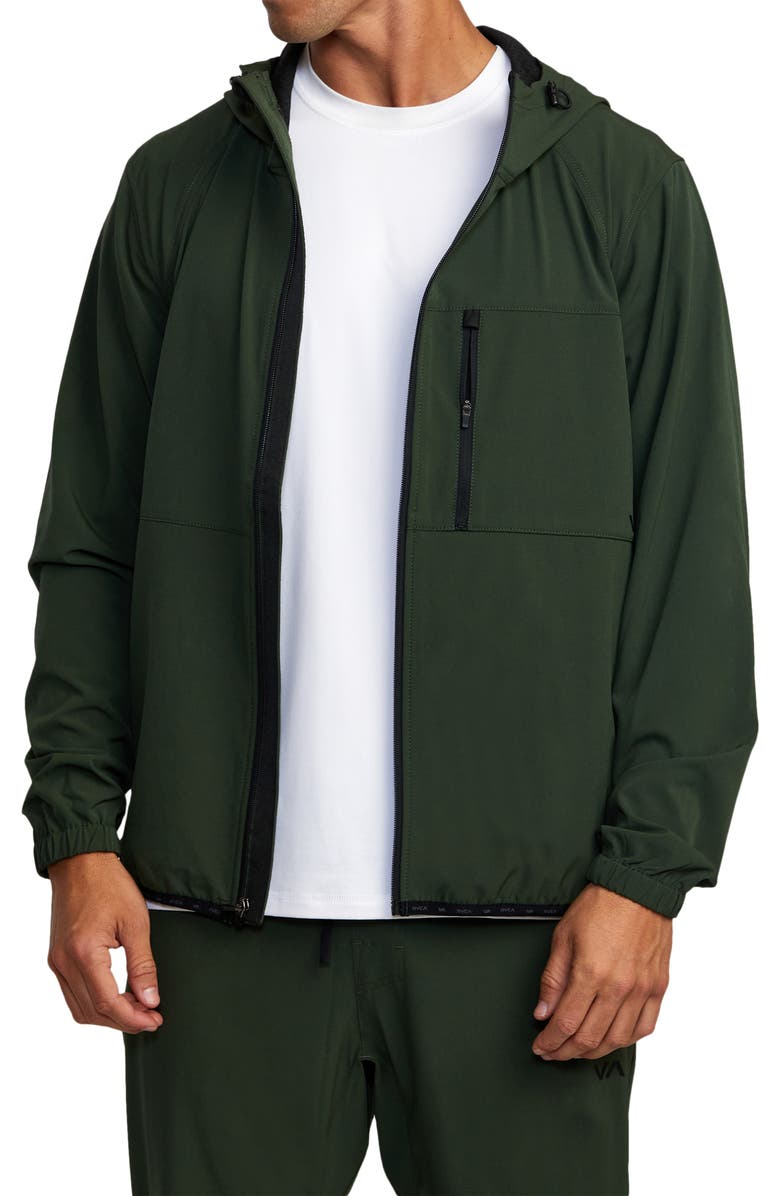 This jacket is available at Nordstrom and Amazon. It is my favorite lightweight athletic jacket for summer.
Vionic Tide Flip Flop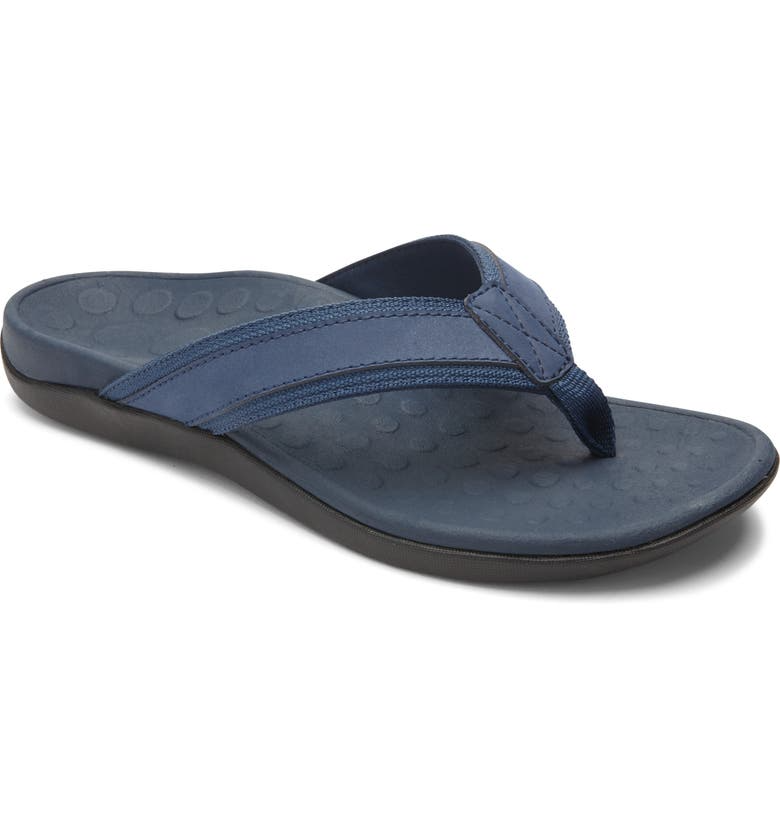 What Dad doesn't need a summer sandal in navy? Basically, no man has this must-have summer footwear in this must-have color. This Vionic flip-flop is available at Nordstrom, Amazon, Zappos, and Vionic.
Vuori Banks Hybrid Shorts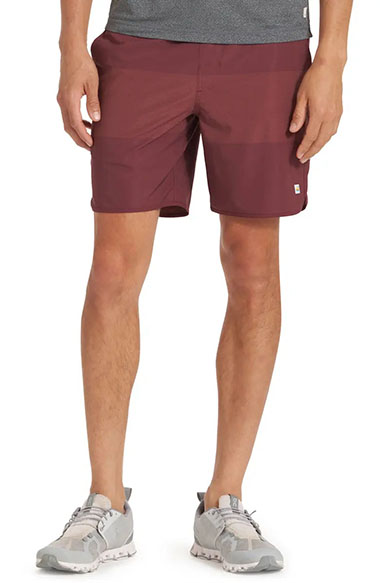 Vuori is always a good idea and these swim shorts look fantastic on all my clients. Plus, this Encinitas-based brand has a commitment to ethical manufacturing and sustainability, which you know I love and I'm sure your dad will appreciate too.
Olukai Tuahine Waterproof Flip Flop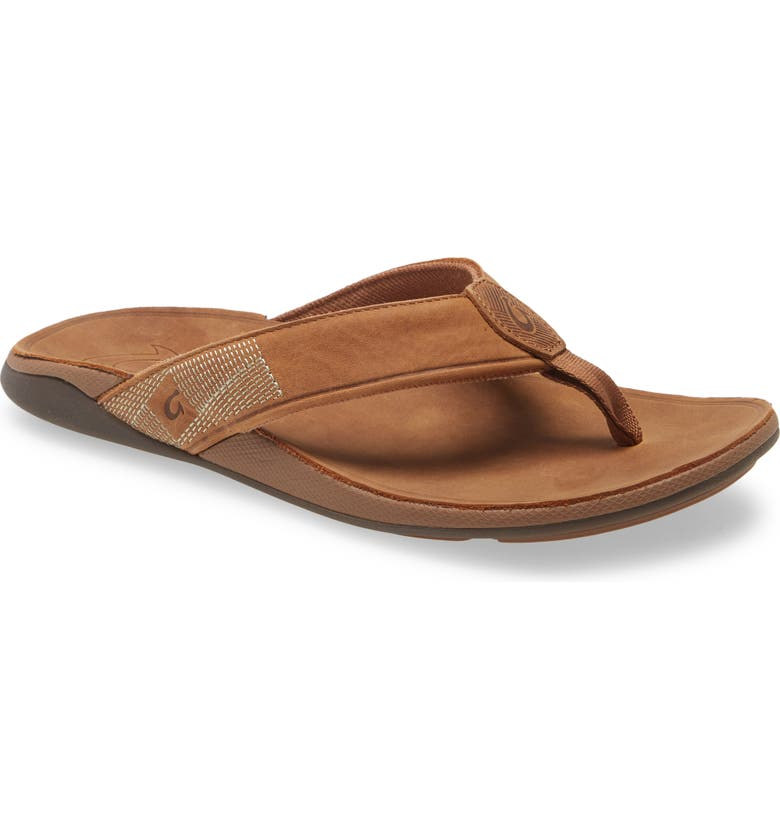 The Olukai Tuahine Waterproof Flip Flop in this gorgeous tan color is available at Nordstrom, Zappos, and REI.
Montarbo Extreme Hydration Repair Mask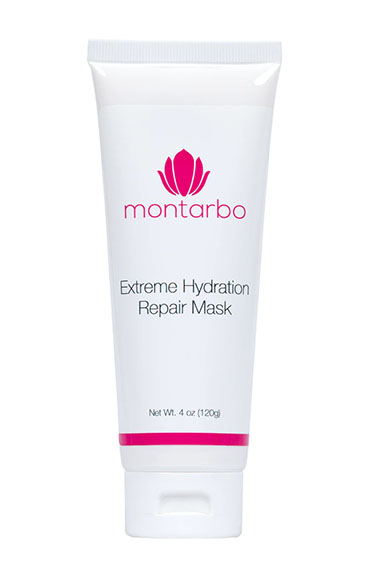 Skincare items may seem like unusual Father's Day gifts, but your dad will appreciate the benefits. You might recognize this product from my Mother's Day Gift Guide. That's because everyone — moms, dads, daughters, sons — should own Montarbo's Extreme Hydration Repair Mask. Even though it's called a mask, it's not a mask. It's a moisturizer. The best moisturizer of your life. Tell your dad to put it on his face, neck, arms, wherever. He'll be blown away by the hydrating results.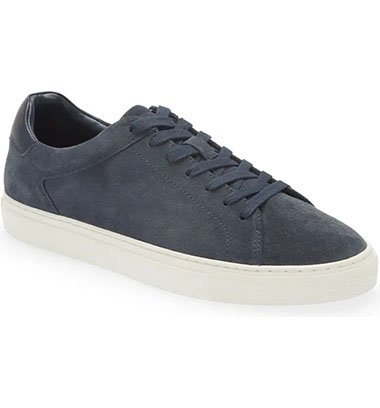 I love the chic style and affordable price tag of Nordstrom's men's shoes, and this soft navy, a.k.a. medium blue sneaker, will pair great with beige or olive green pants that your dad may or may not have. If your dad is strictly a blue jeans kind of guy don't get him these shoes because a blue shoe with a blue pant is just too much blue.
Ted Baker London Ralph Extra Slim Fit Plaid Stretch Sport Coat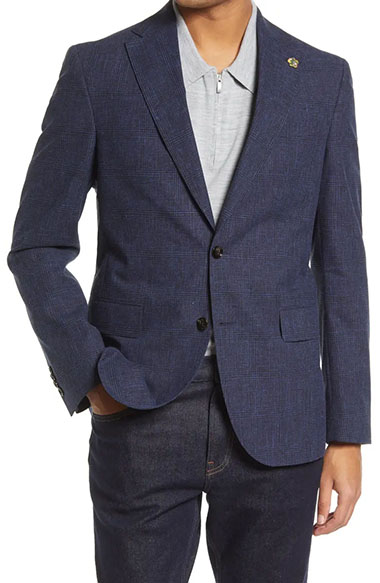 This is officially my favorite sport coat right now. It easily pairs with blue jeans, which is an essential ability of any smart, casual sport coat. If the dad in your life likes parties, nice dinners, or has to do some networking, this is the sport coat for him.
23andMe Health + Ancestry Service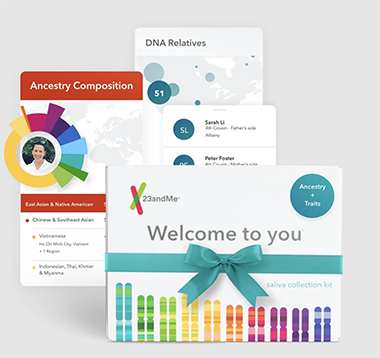 The 23andMe DNA testing kits are a fun way for your dad to find out more about his ancestry and health. You can also buy one for yourself and learn more about what genetic traits you got from your pops. You can get it on Amazon or through the 23andMe website.
Hugo Boss Regular-fit T-shirt in mercerized cotton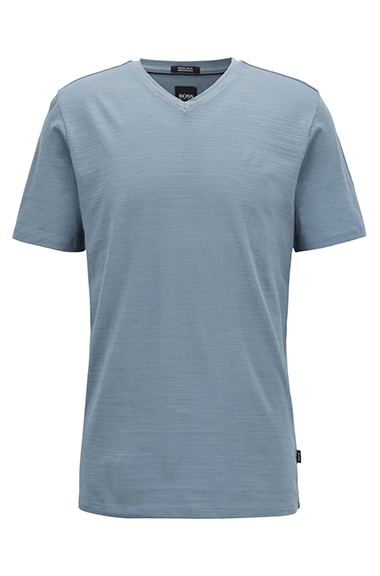 I have put this Hugo Boss v-neck on many clients for years. Men love the high v-neck to cover their chest hair.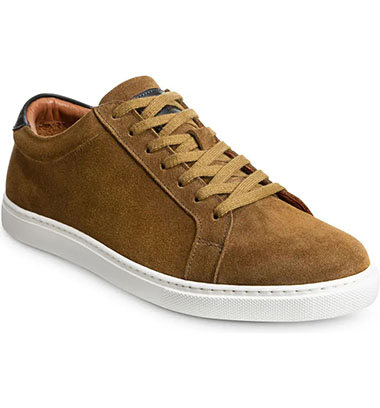 This is one of my favorite sneakers right now. That color is far more versatile than you think. It goes amazingly well with blue jeans, browns, greens, and charcoal gray. Can everyone please get this shoe for the man in their life?
Lab Series Future Rescue Repair Serum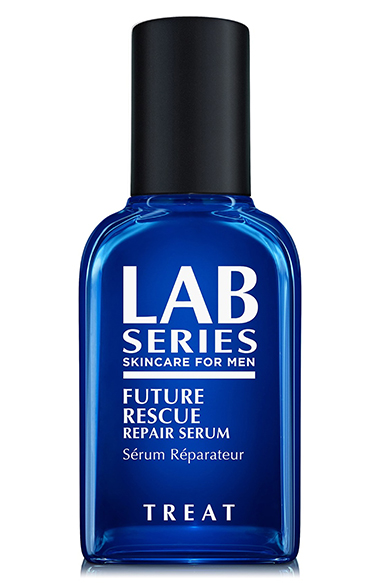 As I mentioned before, skincare products may seem like unusual Father's Day gifts, but they need it — and will appreciate it. There was a time when it was believed that men got better looking as they aged, while women not-so-much. My god, the tables have turned. We look phenomenal. Men are looking weathered. Even men as young as 39 are looking haggard. The reason is education and exploration. Women are taught skincare when they are young and explore the products that best work with their skin for decades. Men are grossly behind and it shows. Get your dad a serum to refresh his skin. I highly recommend Lab Series. It can be used day and night. (Read my full Lab Series review on my fashion blog for men).
Mizzen + Main Leeward No Tuck Dress Shirt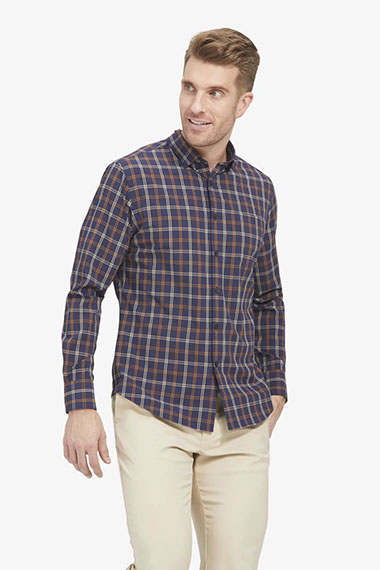 The shirt is super stretchy with an impeccable fit. Did I mention this shirt packs really well? It's basically a sports shirt masquerading as a dress shirt. Even if a man doesn't love this, he will be intrigued by it.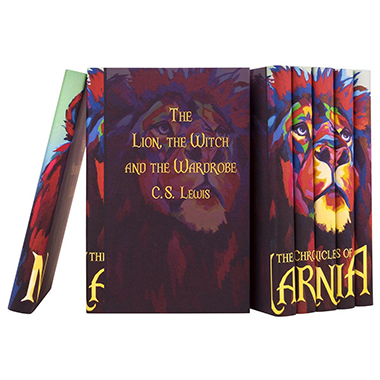 Juniper Books has the most beautiful book collections that look great on any bookshelf. Gift your dad a set of books by his favorite author or make your own collector's set of his favorite books. Any dad who loves to read will enjoy this unusual gift idea for Father's Day. You can find these sets on Amazon or Juniper Books.
Vuori Strato Tech Polo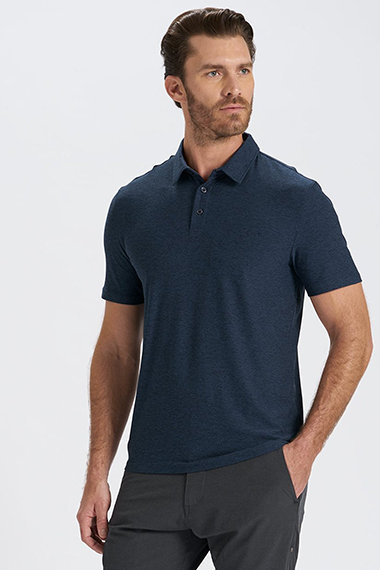 This polo by Vuori is super soft. Every single one of my clients adores the fabric Vuori uses — and your dad will too. As an added bonus, this polo also offers extra protection in the sun with UPF 30+. Plus, Vuori is a San Diego-based company, which you know I love.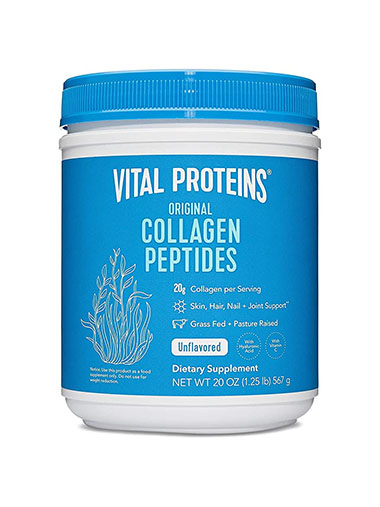 After I found out Jennifer Lopez was 50, I picked my jaw up off the ground and looked into her beauty regime. The main takeaway was consuming collagen. I started putting a scoop of collagen powder into my water every morning. Within 30 days, my knees hurt less and my skin was radiant. Radiant! This is one of the more unusual Father's Day gifts, but if you can get the bugger to digest it every morning he will love the results!
Hugo Boss Regular-fit T-shirt in soft cotton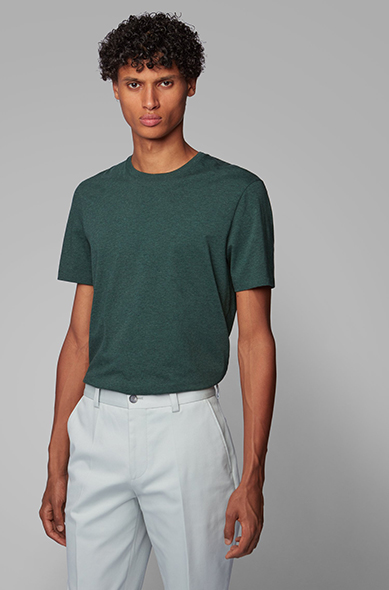 Is it just me or does my dad look way better in this t-shirt? This model is quite scrawny and this shirt is meant for athletic or bigger men. Not that my dad is ripped; he just barely fills out the sleeves himself.
Unusual Father's Day Gifts From Years Past
 I originally wrote this post on unusual Father's Day gifts years ago and update it regularly due to its popularity. I've left these photos below for nostalgic purposes. Whenever I update older posts, I love to hold on to a collection of images as a bit of a time capsule so we can watch how our style evolves.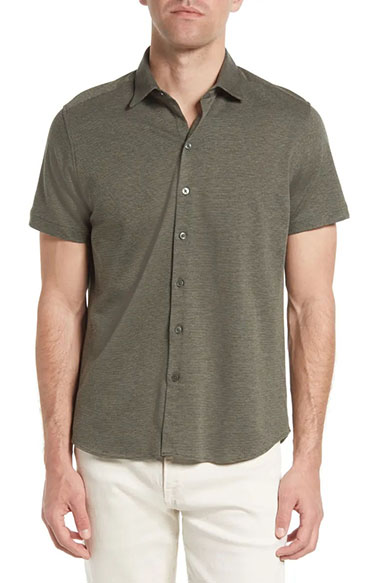 This is a unique short sleeve collared shirt because it is so soft. It's more of a t-shirt than a dress shirt with the sleeves cut off. The soft green shade is also extremely versatile. It goes with both beige and gray pants as well as medium to light blue jeans. Your dad will absolutely love it.
Reiss Groove Rib Short Sleeve Zip-Up Polo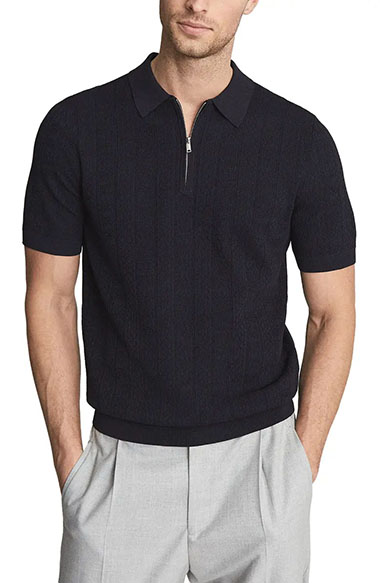 Talk about a unique gift for Father's Day. This zip-up polo is one of my favorite men's items this year. Men so rarely get unique clothing options, and this is one of those rare options. It does run long, so this is for the tall, stylish dad in your life.
Rodd & Gunn Multose Place Long Sleeve Button-Up Shirt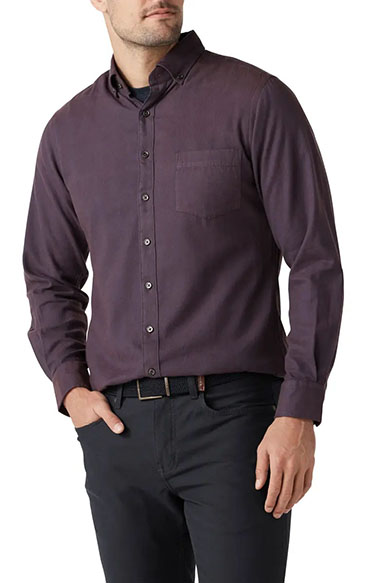 First of all, this shirt is super soft. It's also simple, but stylish and comes in this great plum color — there are never enough plum-colored options out there for men! This runs large, so I'd order a size down for your dad.
Hugo Boss Slim-fit T-shirt with long sleeves in waffle cotton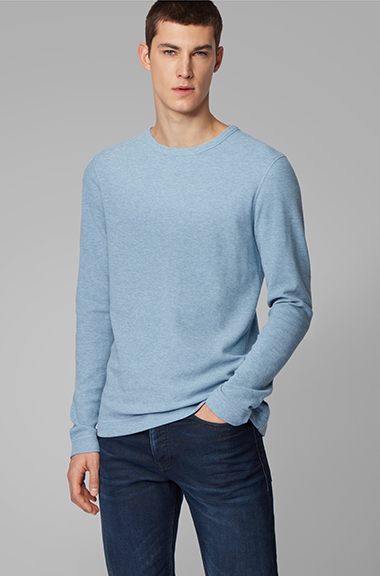 This is my favorite long sleeve tee by Hugo Boss. It's great for the taller dads.
My blog posts are my honest and personal opinion. Sometimes my content includes products sent from brands or PR firms. In this case, Hugo Boss gifted clothes to my dad. If I am sent something that is unimpressive or boring I don't write about it.