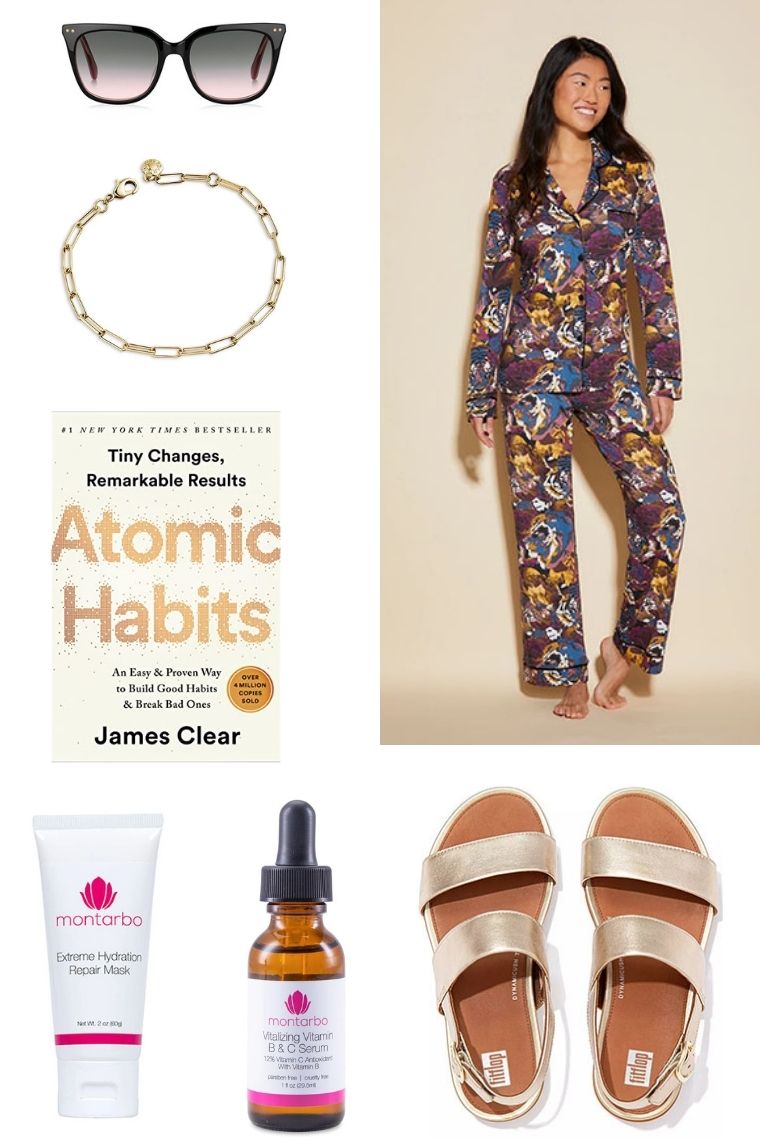 My Mom Gave Me Style
My mother was passionate about parenting in a way that encouraged dreaming, creating, and inventing. I have numerous memories of fabric stores, crafts shops, and art supplies. But unlike my brothers who could draw X-Men characters with their eyes closed, I was a terrible artist, drawing awkward faces and flat dresses in barely-used notebooks.
Despite my inept rendering skills, my mother's arty enabling was infectious. I barely noticed my lack of genius — the possibilities of who I could be and what I could do seemed endless. It was more out of boredom than realizing I had no talent, that I dropped my sketch pad and picked up her Vogue, Vanity Fair, and Instyle magazines. The moment I saw my mother tear-out sheets of beautiful images from the Condé Nast pages, I wanted to do that too. I only had to ask once before she started giving me most of her fashion and decór magazines, and eventually my own magazine subscriptions. Once a magazine was in my hands, I followed suit and tore out the images I found interesting or beautiful. Soon my drawing pads were filled with style collages.
I only recently realized that tearing up fashion magazines was the beginning of my path as a personal stylist. As a stylist, you curate, not create. Sifting through magazines, finding the best images, and putting them together to form an attractive collage was practice for what I do today. It was my mother who provided me with the prerequisite tools I needed to become the successful stylist I am.
Career inspiration is just one of the uncountable gifts many of us have received from our moms. With Mother's Day coming up on Sunday, May 8th, let's talk about the gifts we can give mom to show our appreciation.
Best Gifts For Mom
Mother's Day gifts are so fun because it's actually a bit hard to go wrong on Mother's Day. Moms just love getting gifts, amiright? But we aren't going to settle for just anything your mom will attach sentimental value to. Obviously, the best gifts for mom are thoughtful ones. But figuring out what tangible items relate to your mother right now can be difficult. Not to worry, I am delighted to be your shopping concierge. Below is a collection of the best gifts for every kind of mom, from utilitarian gifts that will make her day-to-day that much better to fashion-forward items that will enhance her style.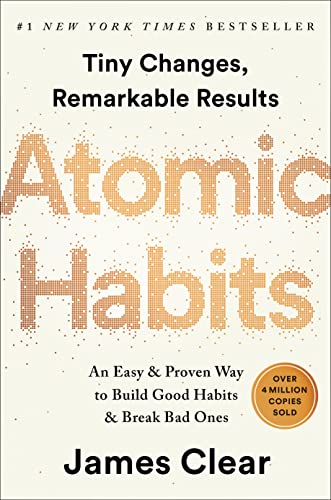 This is my favorite "self-improvement" book I have ever read. I believe every single human on this planet should read it. Get Atomic Habits by James Clear for yourself and your Mom. I cannot emphasize enough how much your Mom needs this.
Cosabella Bella Printed Long Sleeve Top & Pant Pajamas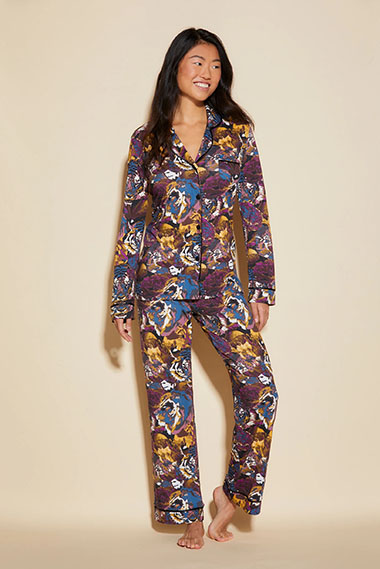 This Cosabella pajama set is my favorite set I've ever seen. I am 5′ 4″, size 4/6, and 126 pounds and the small fits me perfectly. This means it may be too short on taller women, unless they are a size 8, as the larger sizes get a bit longer. This pajama set is also available in petite sizing, here. I also own this pj set in a medium petite (that's how amazing it is), and it fits me about the same as the regular sizing. The only difference is that the pants and top are about 1 inch longer in the regular sizing.
Aurate Organic Pearl Drop Huggie Earrings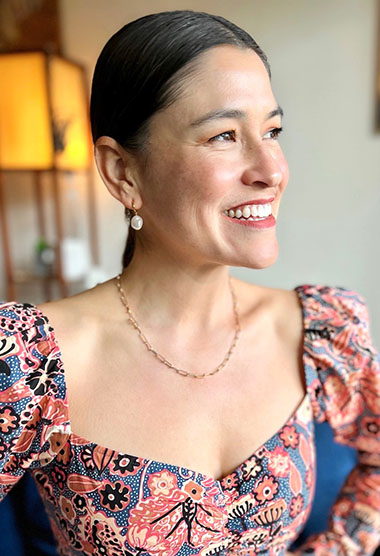 I wish I could yell at people about the Aurate Organic Pearl Drop Huggie Earrings. They are so sexy and delicate, yet on-trend. I've been wearing mine in constant rotation and I bet your mom would too. You may have noticed they've been featured in some of my blog posts, including my post on How To Wear Pearls in a Modern Way.
Baublebar Hera Link Choker Necklace + Matching Bracelet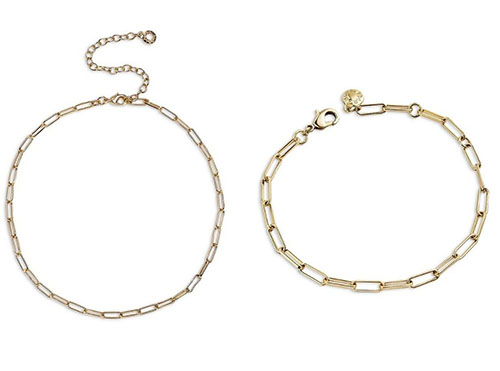 I love this pair of gold chain link pieces — you can see I'm wearing the necklace in the photo above with the Aurate pearl drop earrings. This set is my favorite of the chainlink jewelry trend because it's lightweight, classic, and versatile. Any on-trend mom will adore the Hera Link Choker Necklace + Matching Bracelet.
Gift Idea for Active Moms: Girlfriend Collective Moss Tommy Cropped Bra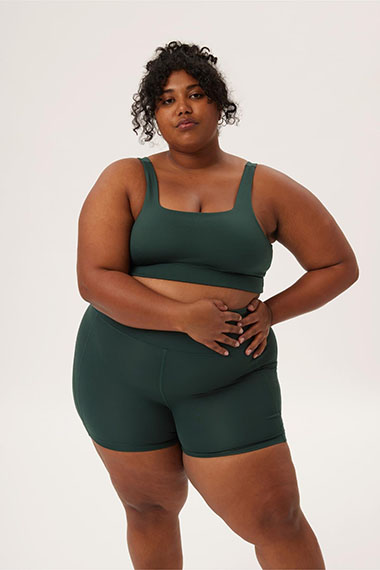 The Girlfriend Collective's Tommy Cropped Bra is my new favorite sports bra. It works for running too if your mom is under a D Cup. The best part? It won't give your momma any racerback tan lines!
Fitflop Gracie Metallic Leather Back-Strap Sandals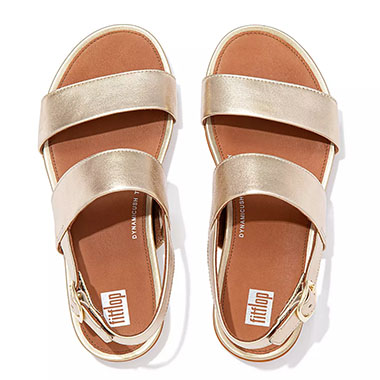 You know I never stop talking about Fitflop. The Gracie Metallic Leather Back-Strap Sandal is their newest back-strap style sandal and as usual, I am loving it.
Blenders Americano Starlet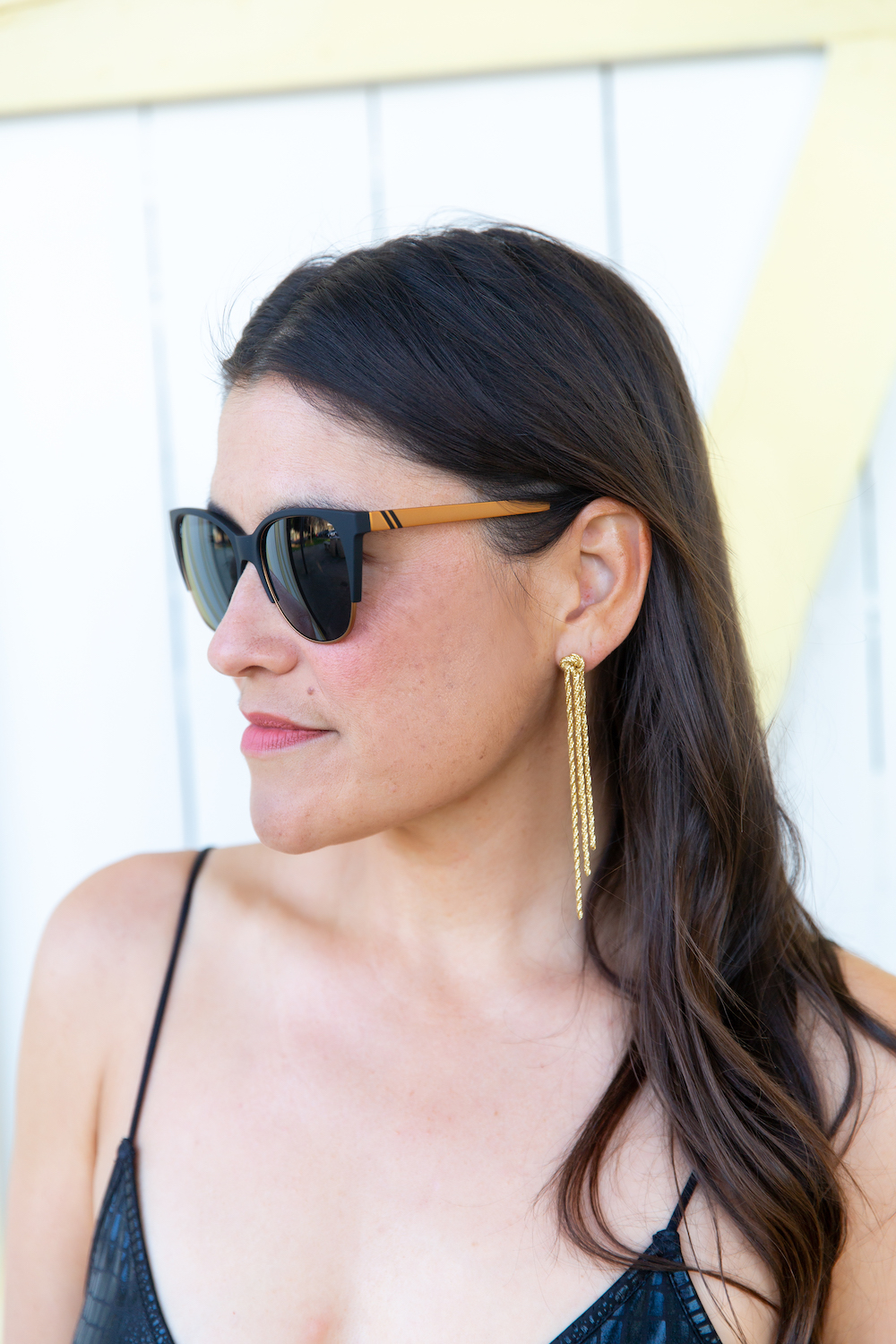 You may have noticed I'm a big fan of Blenders sunglasses. This San Diego-based company makes affordable, stylish options that I love and I think your mom will too. The pair I'm currently loving is the Starlet style in Americano.
Karen Kane Cara Cross Back Maxi Dress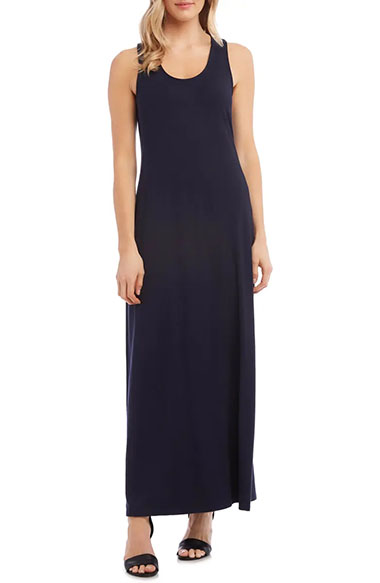 The Karen Kane Cara Cross Back Maxi Dress is a heavier weight so it packs beautifully, hides cellulite, and can be dressed up or down. I have been putting this dress on my clients for years. We are so lucky it is still in stock.
Gift Ideas for the Mom Who's Always Cold: Heat Holders Super Plush Blanket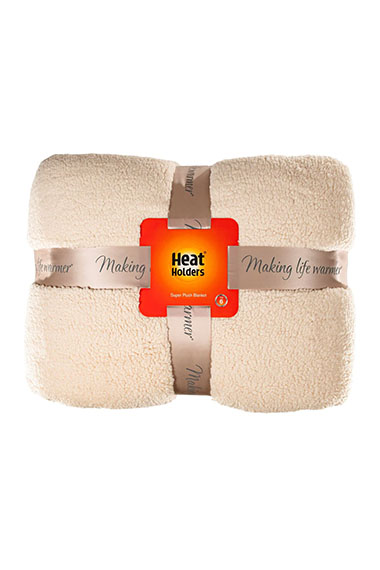 For the mom who is always cold, you can't go wrong with this Heat Holders Super Plush Blanket. I've been loving the Heat Holders products for their warmth and comfort — you'll see I've featured their lounge socks below too.
Heat Holders Women's Cozy Slouch Lounge Socks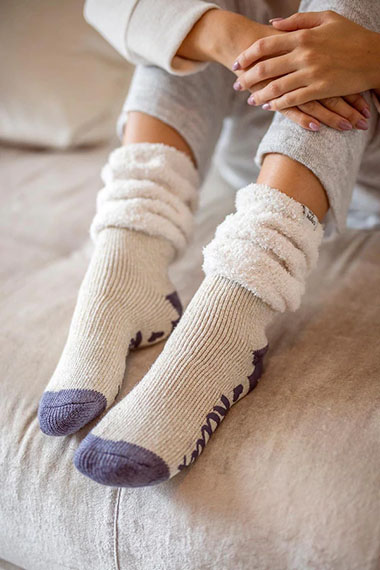 Another great Heat Holders item are these cozy lounge socks. They're perfect for relaxing around the house. These socks are available at Amazon and Heat Holders.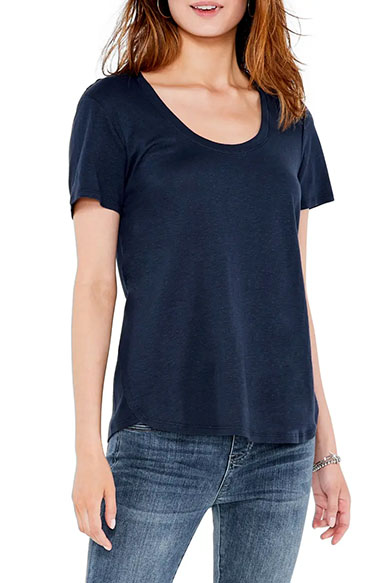 This Scoop Neck T-Shirt by Nic + Zoe is my absolute favorite t-shirt right now for every woman, young or mature. The scoop neck is extremely flattering.
Nike React Escape Run Running Shoe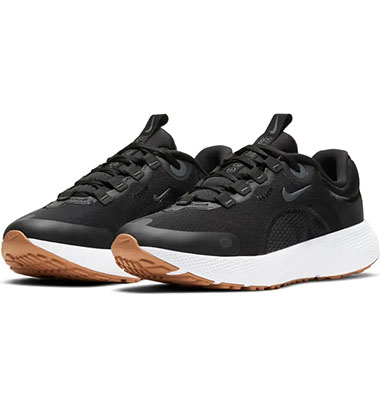 I have been running for 25 years and the Nike React Escape Run Running Shoe is my favorite running shoe I have ever used. And it is stylish. Get it for the active Mom.
Caslon A-Line T-Shirt Cotton Maxi Dress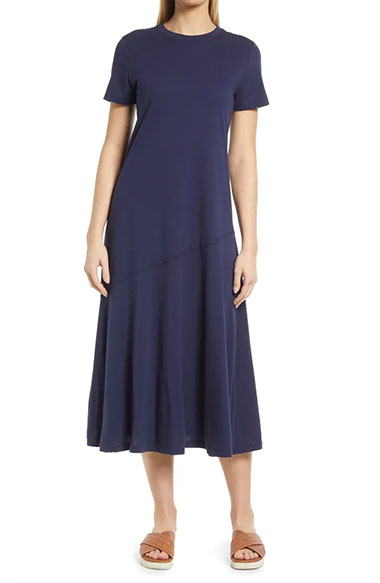 This is the best house dress this year. Gift it to your mom, if she's a size 6 or smaller with a smaller bust and proportional body type. It is lightweight and, of course, very flattering.
Nordstrom Tissue Weight Wool & Cashmere Scarf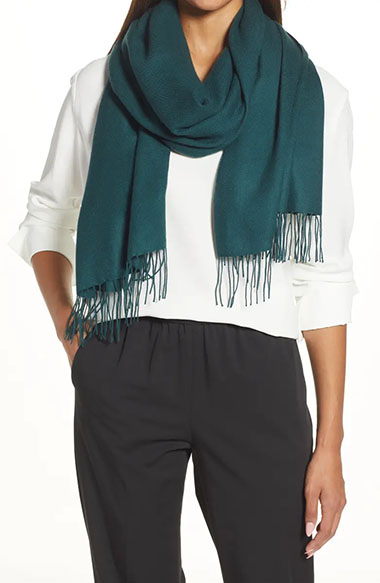 I have always loved the Nordstrom Tissue Weight Wool & Cashmere Scarves and this color flatters every single skin color. Your mom will love it. Other colors of this tissue weight cashmere scarf is here.
Beyond Yoga Free Flow Crop Wide Leg Pants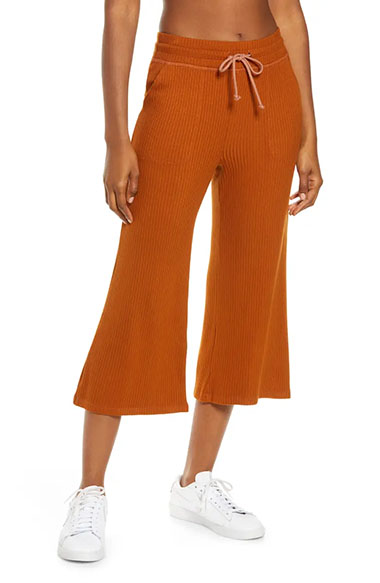 These Beyond Yoga Free Flow Crop Wide Leg Pants are my top favorite lounge pants right now. Every wide-leg-loving mama will adore them.
Montarbo Beauty Elixir 20% Vitamin C Antioxidant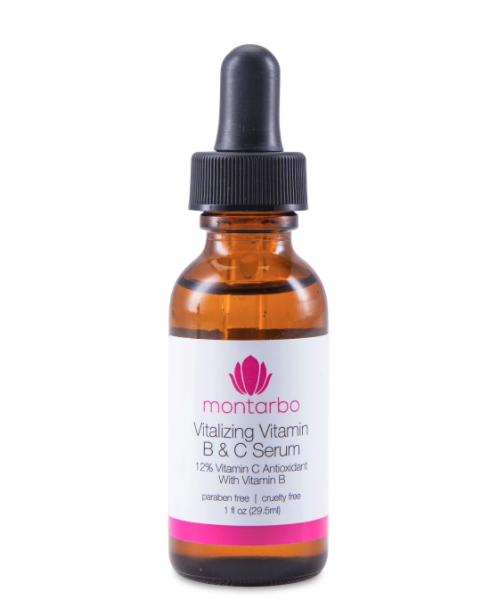 Beauty products make such great gifts for mom and I swear by Montarbo's Vitamin B +C serum. It has radically changed my daytime skincare regime. It helps with acne, age spots, wrinkles, under-eye discoloration — everything! Plus, it feels amazing on and has no smell or stickiness of other high-end serums. It's one of my favorite beauty products ever made. Since I use this for daytime, I ALWAYS wear sunscreen over it. Never wear this kind of intensive serum in sunlight without sunscreen. I personally use Montarbo's sunscreen every day, but it is being discontinued to my absolute horror.
If your mother wants to use this at night, I recommend adding the hydration mask over it (featured below).
Montarbo Extreme Hydration Repair Mask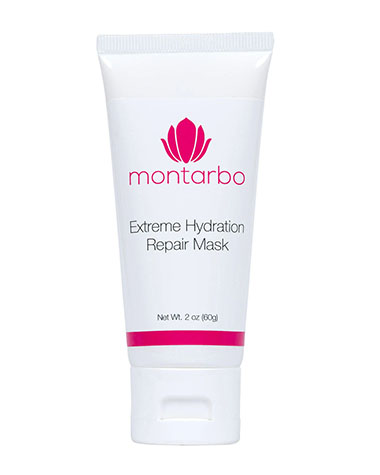 Think of the Montarbo Extreme Hydration Repair Mask as a moisturizer and not a mask — do not wash it off! It is hands down amazing even for sensitive, acne-prone skin like mine. I also use it all over my neck and chest, which are looking younger by the day. It glides on gorgeously, leaves minimal residue, smells like nothing, and hydrates like the thickest of creams, yet is freakishly light. And it also bears repeating: it does not break me out. I can't think of any more eloquent words to describe it, so I will just admit that I am metaphorically dying over this!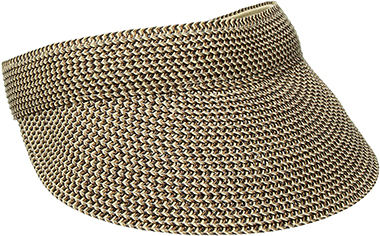 I am still on the visor train for a Mother's Day gift idea. This San Diego Hat Company Women's One Size Ultrabraid Visor with Stretch Sweatband and Velcro Closure is my go-to visor. It's completely comfortable, well-fitting, and flattering to all faces. Mom will love it.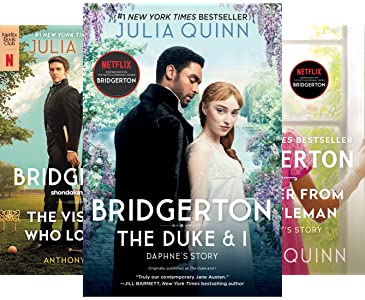 There is a reason that everyone is obsessed with the Bridgerton series — it is amazingly fun, sexy, and delightful. This was made for horny women everywhere. If your mom loves romance novels, this is the series for her.
Vuori Performance Jogger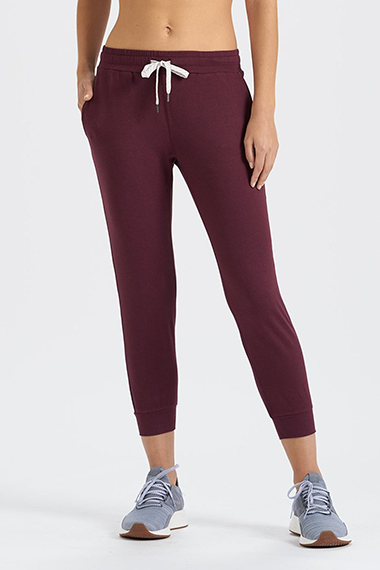 You must give your mom the Vuori Performance Jogger. They're comfortable, flattering, soft — did I mention flattering? All of my clients are loving these pants, and so will your mama. These joggers are available at Vuori, Nordstrom, and REI.
Soon Hydrating Under Eye Mask for Dark Circles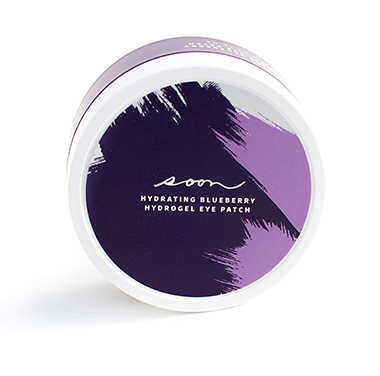 I am obsessed with these Soon Hydrating Under Eye Masks for Dark Circles. I use one every Sunday and it's an amazing gift idea for any mom.
Becoming by Michelle Obama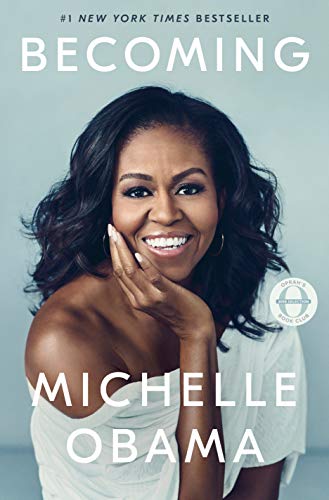 I haven't met anyone who hasn't enjoyed Becoming by Michelle Obama. A key point to this story is Michelle's passion and relationship with motherhood. It couldn't be a better Mother's Day gift for the mom who loves to read.
Amica Gold Champagne Stopper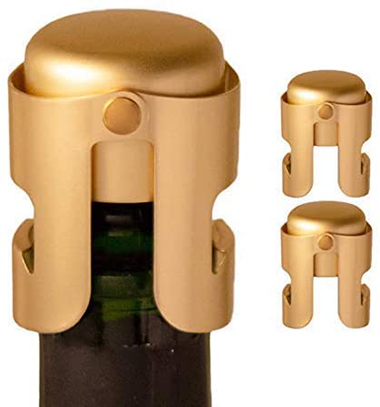 I still think this Amica Gold Champagne Stopper is one of the best easy, little gifts you can give a bubble drinking lady.
Kate Spade Two of A Kind Pop Fizz Stemless Champagne Glass Set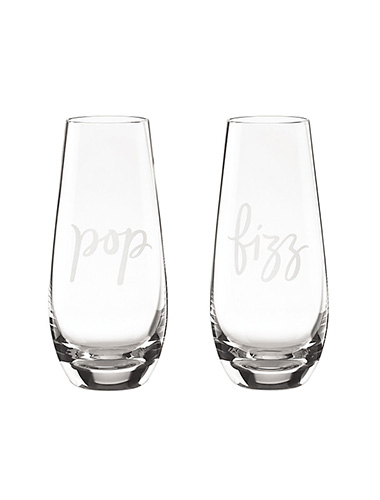 Who doesn't want to drink Prosecco out of this Kate Spade Two of A Kind Pop Fizz Stemless Champagne Prosecco Glass Set? The set is available at Bed, Bath & Beyond and Amazon. Pair it with the Amica champagne stopper featured above, and you have a great gift for any prosecco-loving mom.
Kate Spade giana 54mm gradient cat eye sunglasses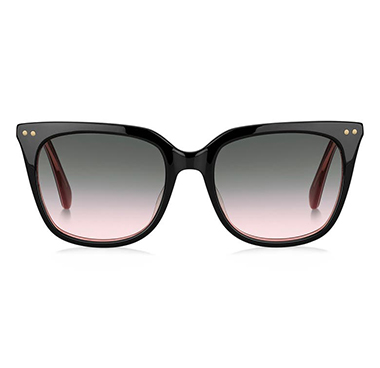 Kate Spade always makes flattering sunglasses, and these Giana Cat Eye sunglasses are delicious. Gift them to the fashionista mama who needs the coverage.
Bombas Women's Solids Ankle Sock 4-Pack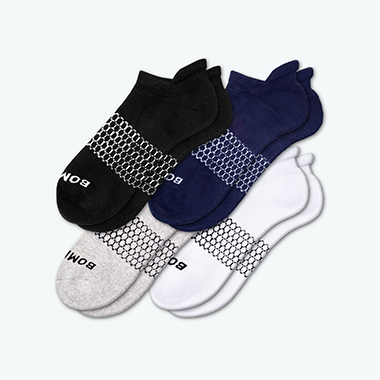 No woman, or man mind you, would not adore these Bombas Women's Solids Ankle Socks. These are the best socks I have ever worn. I cannot emphasize enough how incredible they feel. And it's not just me saying this — check out the reviews.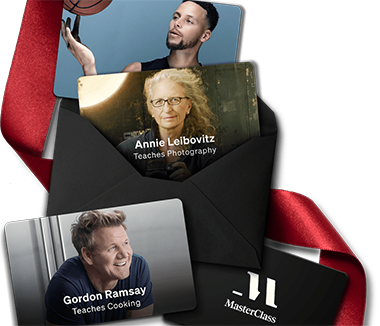 For any mother with some extra time, a Masterclass subscription is an incredible gift. They have classes for everyone, from gardening and fashion to comedy and negotiation.
Calpak Kaya Laptop Backpack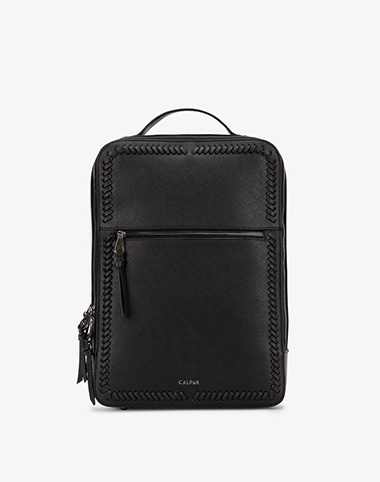 I own two Calpak Kaya Laptop Backpacks. One is my carry-on for planes, the other is my work bag. I no longer carry tote bags or shoulder bags to prevent back injuries and asymmetry in my body.
Practical Gift for Mom: Wix Gear Magnetic Phone Mount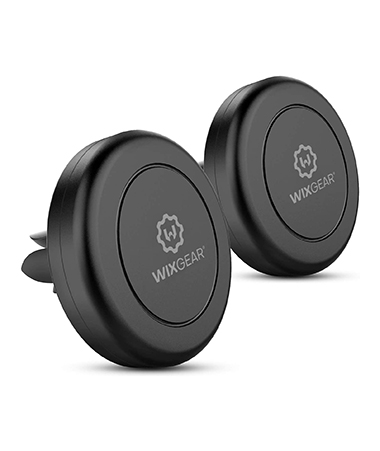 Sometimes the best gifts for mom are practical ones she'll use on a daily basis. Everyone needs a cell phone mount for their car, and this Wix Gear Magnetic Phone Mount is the style I prefer. I love this gift idea for an inexpensive, but useful option.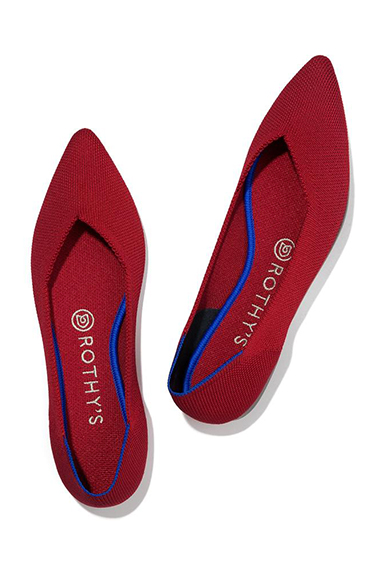 Rothy's The Point is still the best flat ever made. Order a half-size up for your mom. I have suggested this amazing red color, but they also come in so many other yummy colors. Check out my full Rothy's review for all the details on what makes these machine-washable flats so amazing.
S'Well Elements Collection Blue Granite Insulated Stainless Steel Water Bottle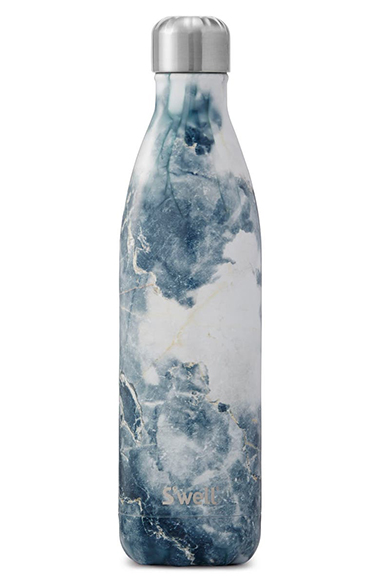 S'Well Elements Collection Blue Granite Insulated Stainless Steel Water Bottle is the best water bottle you could possibly have. Your mom is dehydrated. Get her this.
Paige Christy Pant – French Waters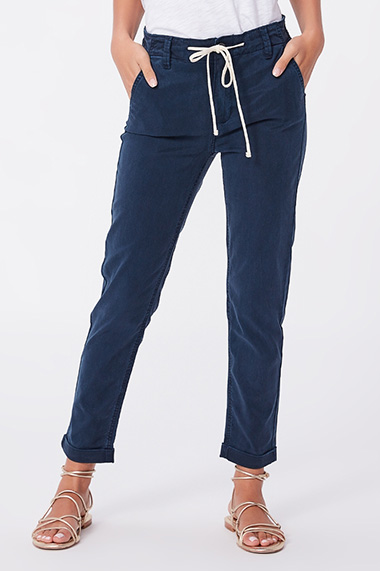 These Paige Christy Pants are incredibly comfortable, yet flattering. Mom will love them. These pants are available at Paige, Nordstrom, Bloomingdale's, Shopbop, and Zappos.
VersaDesk 36″ Electric Height-Adjustable Standing Desk Riser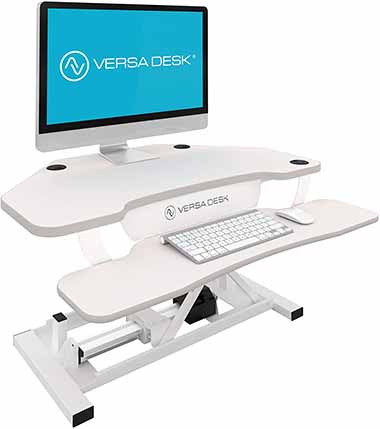 I have had the VersaDesk 36″ Electric Height-Adjustable Standing Desk Riser for over a year now and I cannot rave enough about it! It sits on your current desk. Plus, it's stylish and utterly functional. This is a gift that could really improve the physical health of your Mom if she works remotely.
Gift Ideas For Mom From Years Past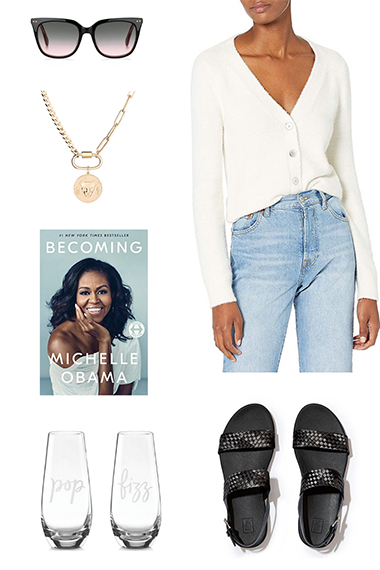 I originally wrote this post several years back. I've left some photos below for nostalgic purposes. Whenever I update older posts I love to hold on to a collection of images as a bit of a time capsule.
Halogen Side Ruched Top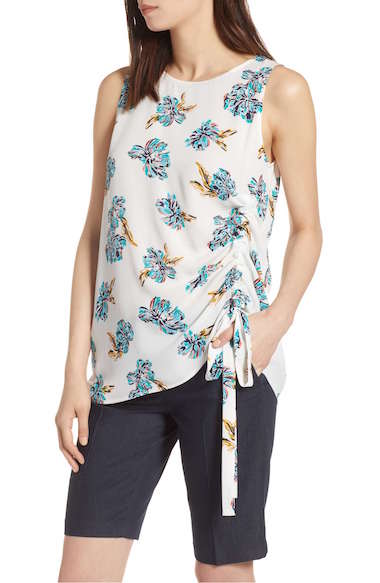 Any mom who lives in leggings will love this Halogen Side Ruched Top. It's perfect for dressing up their stretchy pant addiction.
Madewell Packable Straw Visor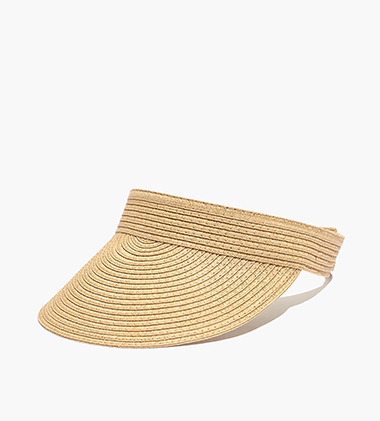 Every mother can appreciate a stylish and packable Madewell Straw Visor to keep the sun off her face. This visor is available at Madewell and Nordstrom.
Kate Spade One In A Million Initial Bangle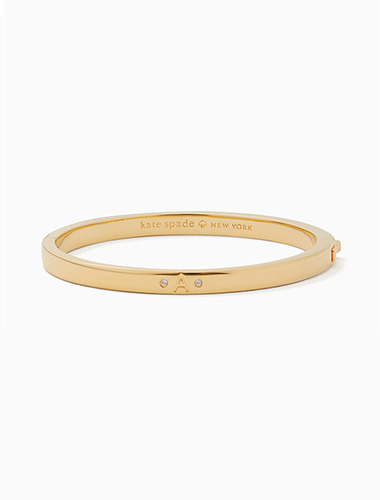 As you can tell from this list, Kate Spade is a great go-to for stylish gifts for mom. Give this Kate Spade One In A Million Initial Bangle to the gold-loving mama.