Updated December 2018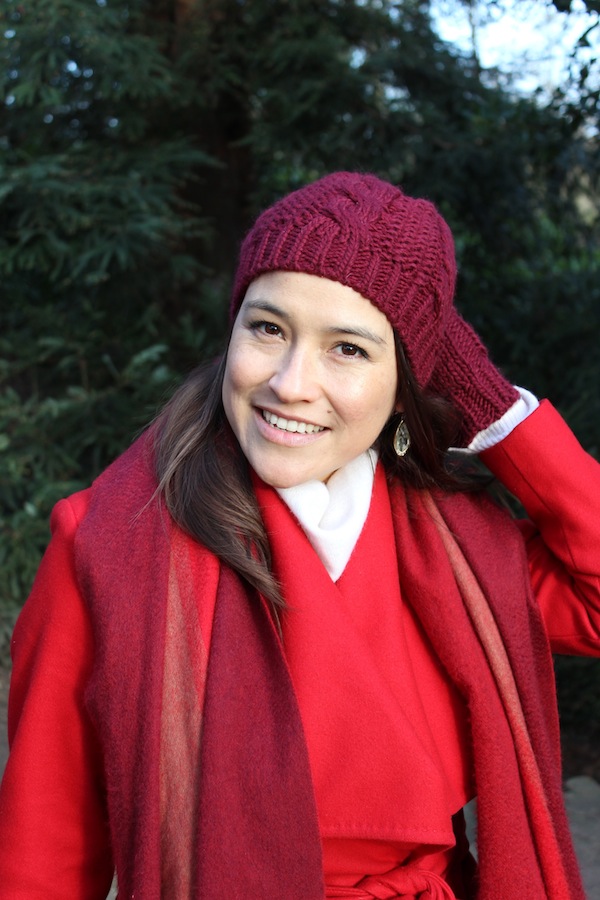 I am aware I have no business saying I'm freezing in London while a polar bear sits on the face of New York, but I'm shivering in my boots. It's what I get for living in a city that hit 84° the day I left.
Usually, I encourage minimalist packing for trips, but that doesn't quite work for me in London, especially when my trip involves Fashion Week. Dressing delightfully stylish in cold weather is a challenge all on its own for a San Diegan, and packing it all up for a three-week trip included extensive planning. But that is beside the point. Let's just say my suitcase was over the weight limit and move on. Below are my tips for  dressing stylishly in cold weather
Avoid Black
It doesn't matter how fabulous your black attire is, everyone is wearing it. That alone is depressing. Basically, anything besides black is a great idea, but adding color is really how to dress stylish for cold weather. My red Ted Baker coat always cheers me up on my travels to the East Coast and London.
Head And/Or Feet ("And" For Me)
I know you have seen those fabulous images of women in cold cities sporting fabulous coats and then no socks with their sweet sneakers. I'm sure you have also seen women in heels. Man alive that is just not possible for me! But if you do want to try some dare-devil looks that don't involve socks, cover your head. I find if the top of your body is as snug as a bug in a rug, the exposed bottom, like your feet, can survive lower temperatures. This works the other way as well. If I cover up my legs and feet appropriately, I don't need as warm of a top. The key elements though are your head and feet — if they are perfectly warm, you can wear less in the middle.
Leggings
Leggings are essential to a stylish and flattering look in cold weather. My go-to leggings are from my pals, Vince and Vince. Vince and Two by Vince Camuto make thick, soft leggings that flatter your torso with their wide waistbands. I also like Hue's Ultra wide waistband Leggings.
Note: Vince runs small, and Two by Vince Camuto runs very big. Hue runs true to size or maybe a bit small. As a size 4/6 woman, I wear a medium in Vince, an extra small in Two by Vince Camuto, and a small, sometimes medium, in Hue.
Double Up
In order to wear those fabulous tights, chic leggings, or kinky boots, you are going to need to double up in really cold weather, or as I like to call it 45°. When wearing tights, I wear two pairs. I also wear two pairs of leggings, and I most certainly wear two pairs of socks when I'm not wearing properly thick socks. This tip will save your life and your style. Simply put your intended, more stylish layer on top. Underneath the suede leggings pictured on me, is a pair of Two by Vince Camuto leggings.
Makeup
When you are covered in layers, sometimes the most stylish thing you can do is your makeup. I especially love to have elaborate eyes, so I rarely wear sunglasses in cold weather. A red lip is also lovely. Here is my favorite red lipstick combo, which I recently discussed in a New York Magazine interview. I also adore a magenta lip for winter (and summer). Here is my favorite magenta lipstick.
Cashmere
Cashmere is amazing. Cashmere socks, turtlenecks, sweaters, dresses, and scarves are luxurious options for chic warmth. Cashmere is available in most fashionable stores during winter, but my go-tos for cashmere are J.Crew and C by Bloomingdale's. Nordstrom also always offers yummy cashmere options from Lafayette and Vince to their new line Nordstrom Collection. I put myself and many of my clients in their cashmere this season. My favorite find are the inexpensive cashmere scarves by the Nordstrom's brands like Halogen and the Nordstrom Collection.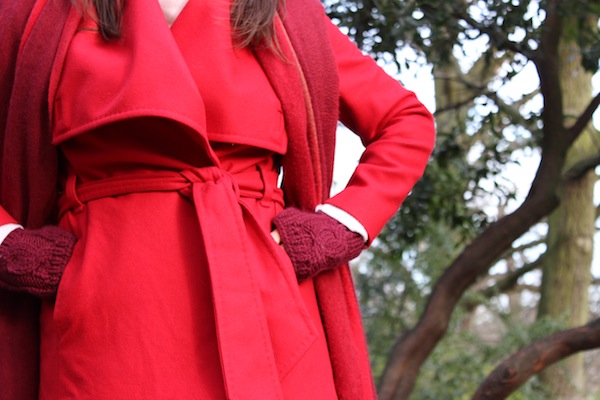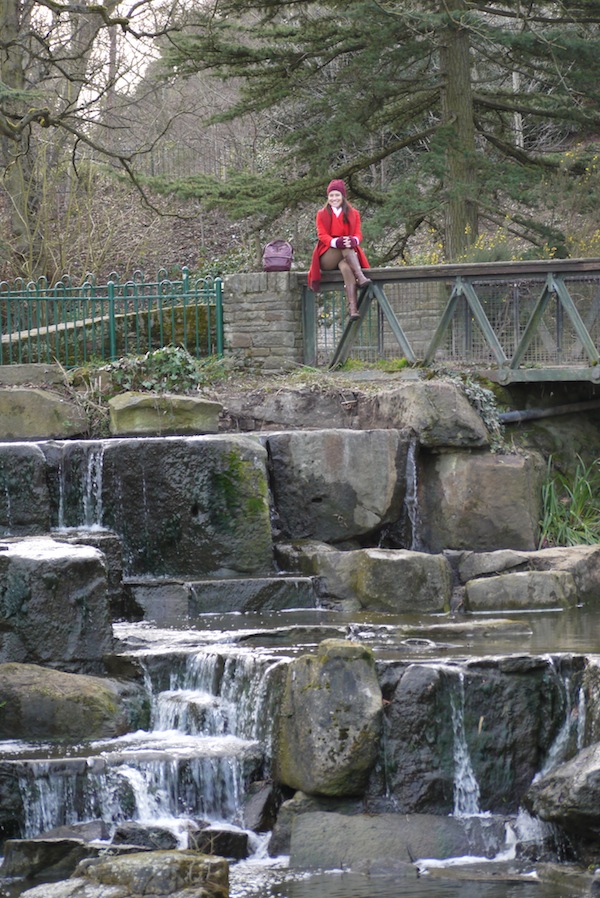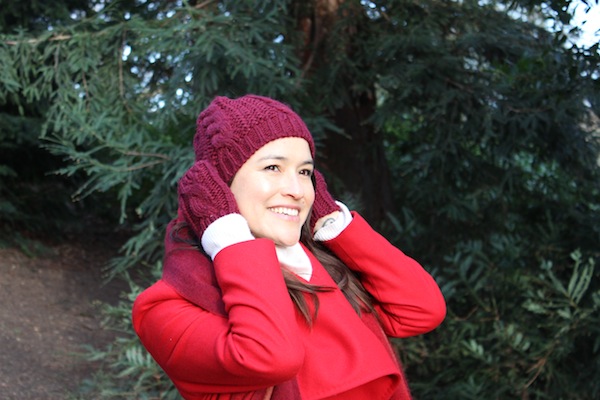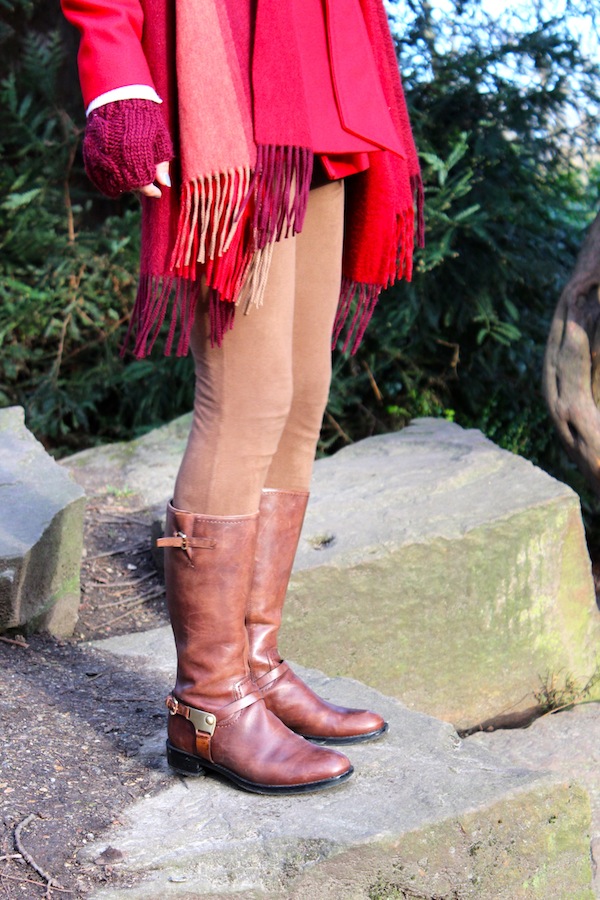 Photos by David McClory