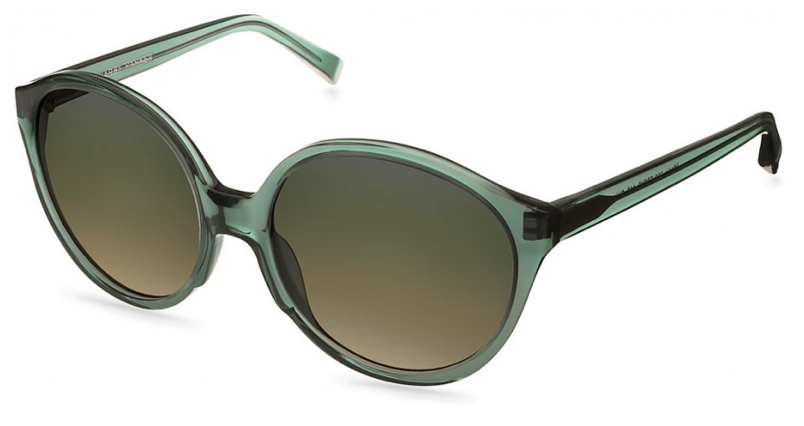 I get nervous sometimes that I spend too much time at Nordstrom and J.Crew. Between the two, I have such a comprehensive selection for men and women and they make it so easy for me to dress my clients, and myself for that matter. Obviously, depending on my client, I am always utilizing other stores like Bloomingdale's, Chicos, Talbots, Ann Taylor, Prada, Zara, Gap, Halston Heritage, Zappos, BCBG, Hugo Boss  and other niche boutiques at Fashion Valley Mall, but there is still so many wonderful resources out there. Thankfully, the popularity of this blog fills my inbox with press releases from darling niche brands and boutiques. Even when I do get caught up in my favorite stores, my e-mails always remind there is more out there, like Warby Parker sunglasses. (You can tell I am in a sunglasses mood. I blame the shinning sun and gorgeous weather in San Diego.)
First of all, I love the name. If I had a child, I may have to call it that. Beyond their monicker, I adore their  Spectrum Sun collection, nine styles of fresh sunglasses I am itching to wear. The styles are on point, without too much trend. They are fresh, flattering and charming. They are also priced reasonably at $95. $150 if you want a prescription.
My favorite of the collection is the Downing in Walnut Tortoise and the Minnie in Eucalyptus. The Downing can be worn by any face shape. The Minnie is a bit harder with it's oversized look and roundness. Oval and diamond faces are best for this shape.
To add to the Warby Parker glory is their feee shipping, free returns, and even a free try on kit. They are also an altruistic brand. For every pair of sunglasses that they sell, they give a pair eyeglasses to a person in need. I am officially impressed.