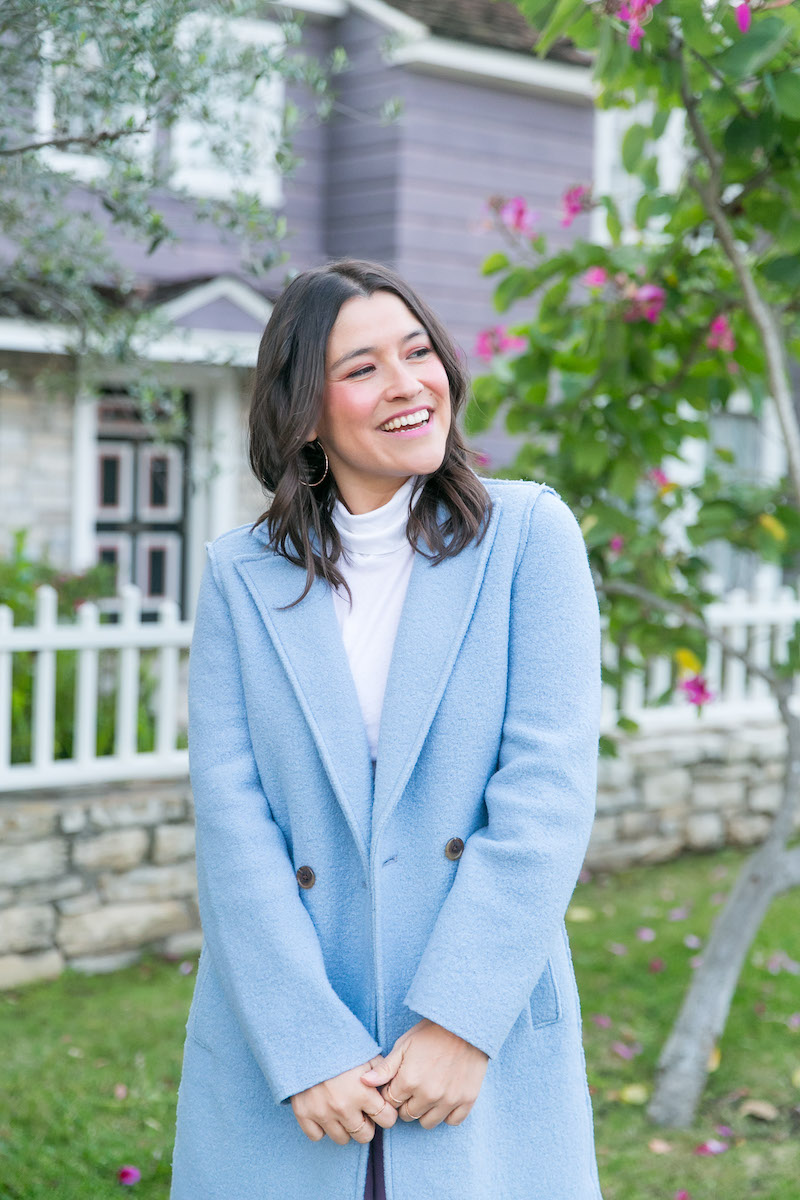 Come January, there is nothing, absolutely nothing, more fabulous than pastel winter outfits. Pastel-colored winter outfits are fun, joyous, chic, and unique. They completely redefine the winter color palette and banish the seasonal fashion slump. As I tell my client who is massively affected by winter's dreary colors, let's turn those winter blues to baby blues.
How To Wear Pastel Winter Outfits
To make it easy, here are the best colors for pastel winter outfits: soft yellow, white, baby blue, blushy pink, nudes, and lavender. Think baby colors. I know what you are thinking — do I need yellow shoes? No. Although fabulous, that is too hard to find. When it comes to shoes, go for blue, blushy nudes, and white. Even a happy taupe can work. You just need your shoes to be the same tone/hue as the rest of your outfit. If needed, the shoe can be a little darker, but don't push it. Lastly, you need a light-colored jacket or sweater. This is probably where you need to go shopping. I highly recommend a lavender, pink, or blue jacket. If that seems like too much for your personal style, here is an easy pastel-inspired winter outfit: a chunky white sweater, medium to light blue jeans, white booties, and a lavender handbag. Viola.
What Not To Wear With Pastel Winter Outfits
In order to pull off pastel winter outfits, you need to skip a lot of things that you usually wear. You cannot wear black. Yes, no black. This is the hardest for people. Everyone thinks you need black. You do not. Black will murder these gorgeous pastel looks. You also have to skip dark brown, burgundy, and dark grey. Basically, skip all darker colors with these winter outfits, including darker blue jeans. You want to embrace a lighter palette completely.
Photos by Dayley Photography