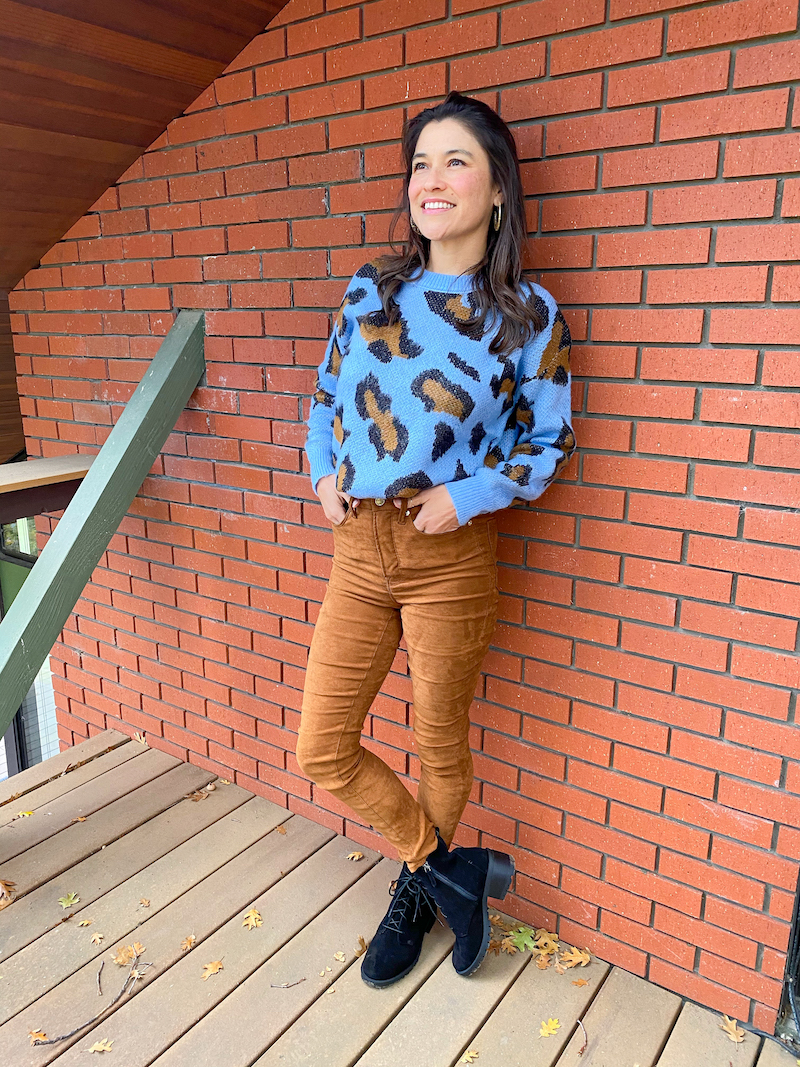 Tan or camel clothing is a cornerstone of a scrumptious fall/winter wardrobe. Tan is a neutral. It's versatile and truly timeless. Although nothing states sophistication like a tan luxe sweater or camel coat, it can be a tricky color to put next to the face for many skin tones, mine included. Most tan clothing is just too similar to most people's skin color. This is what makes tan pants a great avenue for incorporating the color into your closet. Anytime a color doesn't work next to your face, I always advise wearing it below the waist.
My Favorite Tan Pants
If you came across this blog post on Google, then you already have your tan pants ready to go and you are here looking for answers. Go ahead and skip this part. For the rest of you, you're going to need some tan pants. My top pick for a year-round tan pant is by Vince. Vince came out with an impeccable pair of ankle-length, side zip pants in tan that stole my heart. I put these on as many clients as would let me. They call them front seam leggings, but that's crazy. They are slim fit pants. Although like leggings, they do pair beautifully with longer tops. These pants are available at Nordstrom, Neiman Marcus and Amazon.
Lyseé makes an incredible faux suede tan legging. High quality with a great fit, these leggings look gorgeous with a long sweater and booties in winter. These are available at Nordstrom, Bloomingdale's, and Lyseé.  (Check out all my chic, long sweater recommendations, here).
Last, but certainly not least, in fact, these are my personal favorite, Good American makes a faux suede tan jean. They are wonderfully comfortable, insanely flattering, and fit beautifully. These are the tan pants I am wearing in the photos. They are available at Nordstrom, Neiman Marcus, and GoodAmerican.com.
In short, these are my favorite tan pants: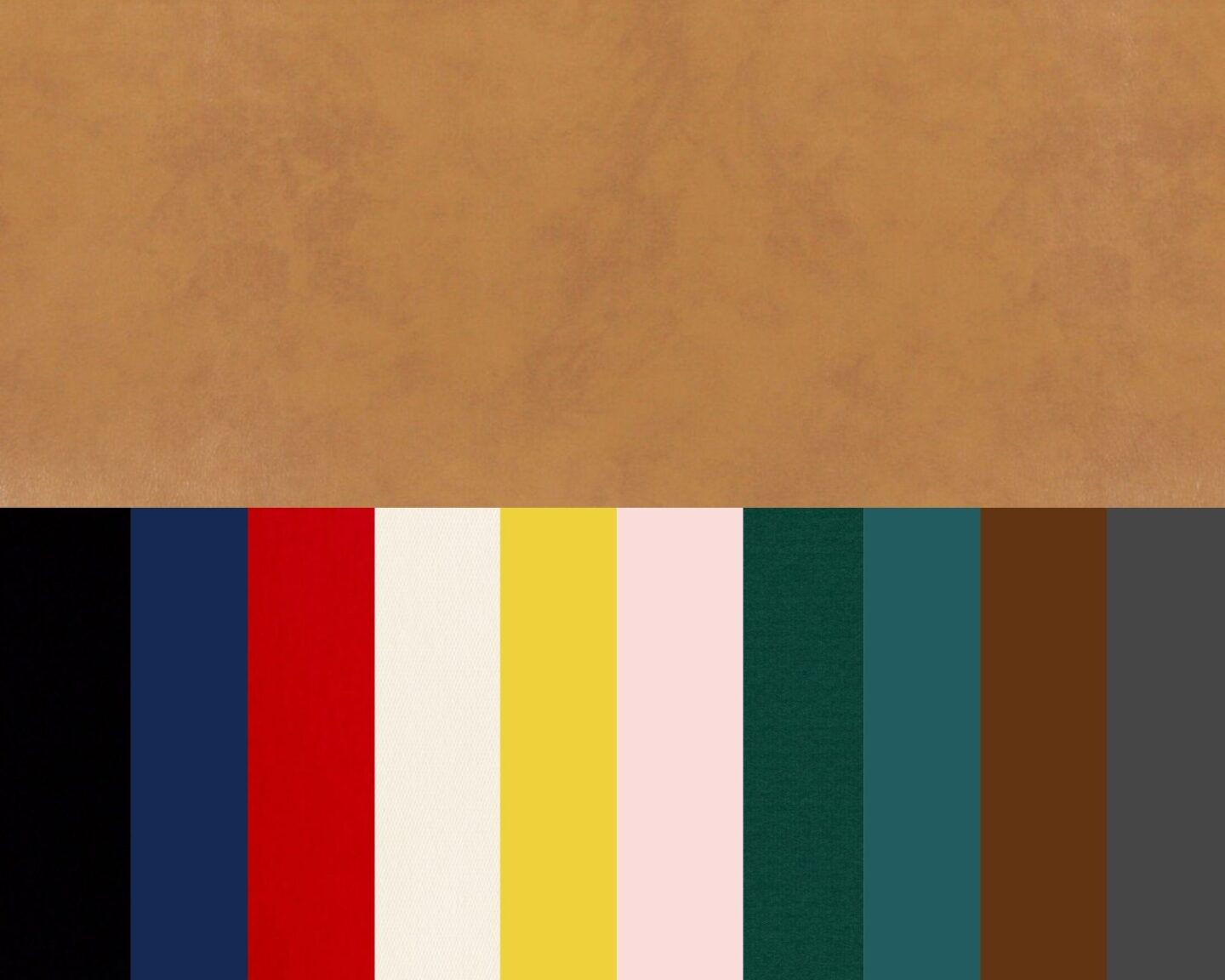 What Colors Go Well With Tan
Tan is a super versatile color because it's a neutral, although a lighter tan can pair with more colors than a deep tan. For reference, the tan pants I am wearing are considered a deep tan color. Generally though, and in no particular order, here are all the colors that pair well with tan…
Black
Navy Blue
Christmas Red
Cream
Sunny Yellow
Blush
Forest Green
Deep Turquoise
Chocolate Brown
Burgundy
Charcoal Grey
Colors Not To Wear With Tan
It depends on whether you have a light tan or a dark tan, like cognac, but generally, you want to skip overly light colors like optic white and lavender as well as colors too close to the color tan, like mustard. Here is a good list of what colors to avoid with tan:
Bright White
Lavender
Mustard Yellow
Bubble Gum Pink
Light Grey
Purple
Indigo
Orange
Incredible Hulk Green