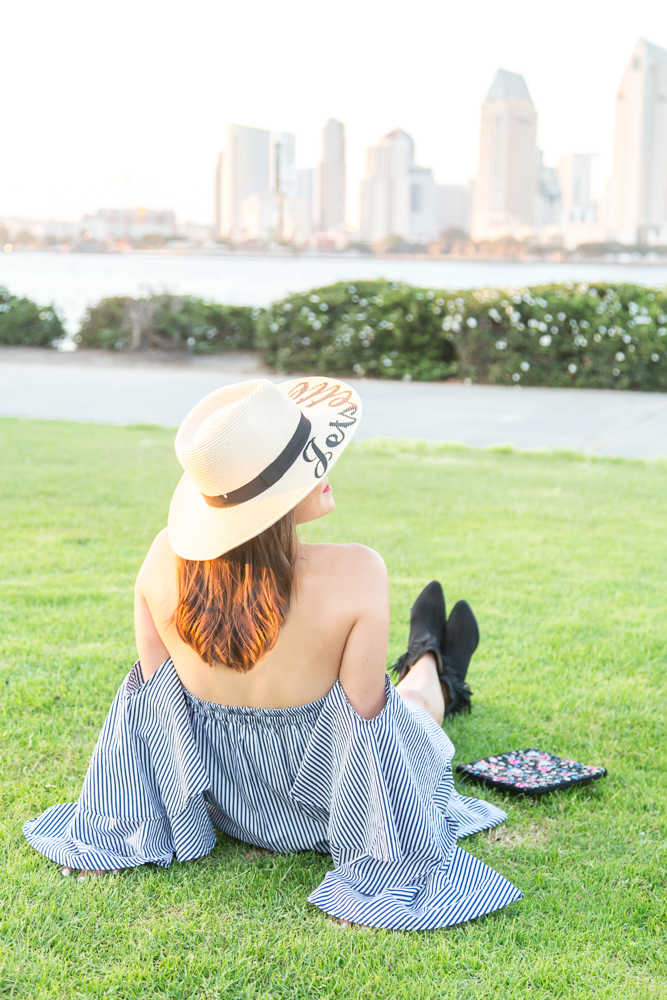 I am sure you have noticed the extra attention straw hats are getting these days. Those toppers seem to parade down Instagram, glaze festivals and take principle positions in every youth driven commercial with an outdoor scene. Despite its over trending status, I recommend dipping your noggin into a straw hat, if only for its utilitarian protection from the sun. I know, I know, hats are intimidating for those new to the world of millinery, but bear with me. So often it is not the 'how' that stops my client from wearing a fabulous piece, it's the 'when'. Trust me on this, once you know the when, grabbing that bold accessory will be second nature…
When Not To Wear A Straw Hat
Hats are probably one of the hardest, if not the hardest accessory to pull off, so it is key to know when to skip this powerful accouterment…
A Bad Hair Day – this seems like the best time to wear a hat, but it is not. Obviously, you know your hair best, but a hat puts the focus on the sad strands dangling out of the hat. And then inevitably the hat will come off at some point. The combination of an organic bad hair day mixed with the hats extra clumsy styling is a terrible combination.
A Seated Theater – whether it is indoor or outdoor, it is best to skip a brim. You don't want to block the view of the people seated behind you.
Small Indoor Restaurants –  it will feel crowded and rude.
Dark Restaurants – you will feel silly in a straw hat in a dark restaurant no matter the time of day.
Windy Day – goodbye hat!
Running Errands – more power to you if you can pull this off in a Target, the grocery store or the post office, but I feel a little cramped when I wear a brimmed hat running errands.
Traditional Work Place – you knew that already.
When To Wear A Straw Hat
Time for the fun part, when should you wear a hat?
The Farmer's Market – yes it may be crowded, but a hat works beautifully in this outdoor venue.
The Park – Whether you are there for a picnic or hanging with some kids, the park is an awesome place to sport that straw hat.
The Zoo – Yes, sometimes it is frustrating when you are trying to get a good look at that bear bathing and there is someone in front of you with a brimmed topper, but Zoo spectators know to wait their turn to get up front and stare sans hat wearer.
The Beach – stating the obvious, but get out there in those gorgeous hats when the sand calls to you. Just make sure it is not a windy day.
Outdoor Restaurant – Don't feel rude in your straw glory while dining on an outdoor patio.
Tea – Places like Coral Tree Tea House always have the ladies sporting their hats. Feel free to sport yours as well.
Indoor Restaurant Full of Natural Light – Polite Provisions is a wonderful example of a restaurant with lots of space and light to make a straw hat more comfortable.
Walks – I love my sunset walks around town, sometimes I forget a hat would be the perfect accessory for my weekly explorations.
The Horse Races – The Del Mar Races is famous for its hat competition on opening day, but hats are welcome on any day you attend.
Festivals – one of the most popular occasions to sport a hat, feel free to follow the crowd on this one.
Lawn Bowling – there something so fabulously old school about lawn bowling in a hat. Try it.
In The Sun – basically any occasion or serene activity that takes place in the sun begs for a straw hat.
Can you think of any other places a straw hat would be perfect?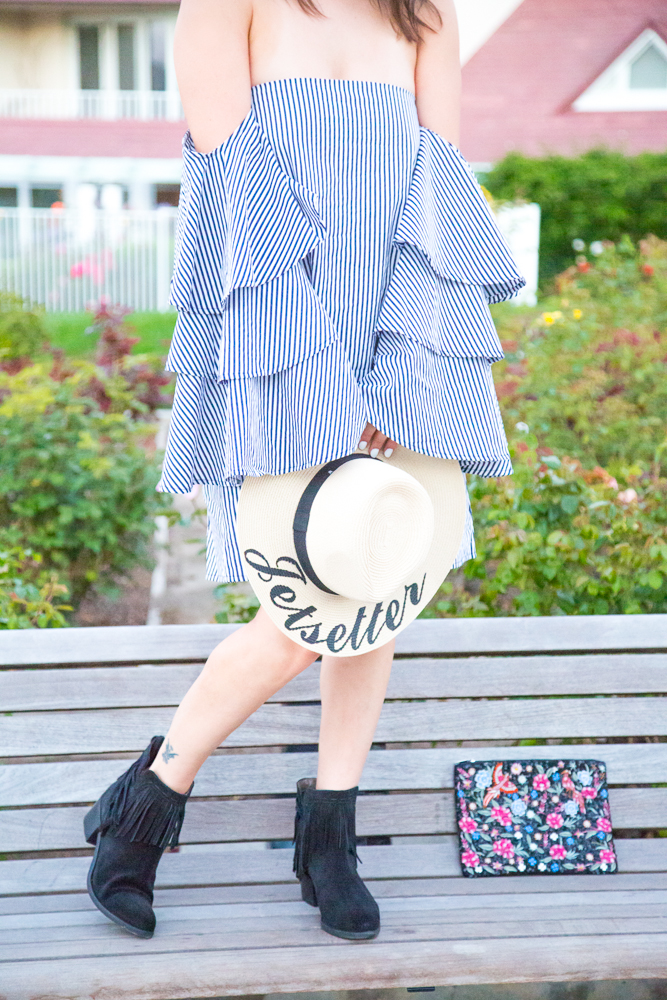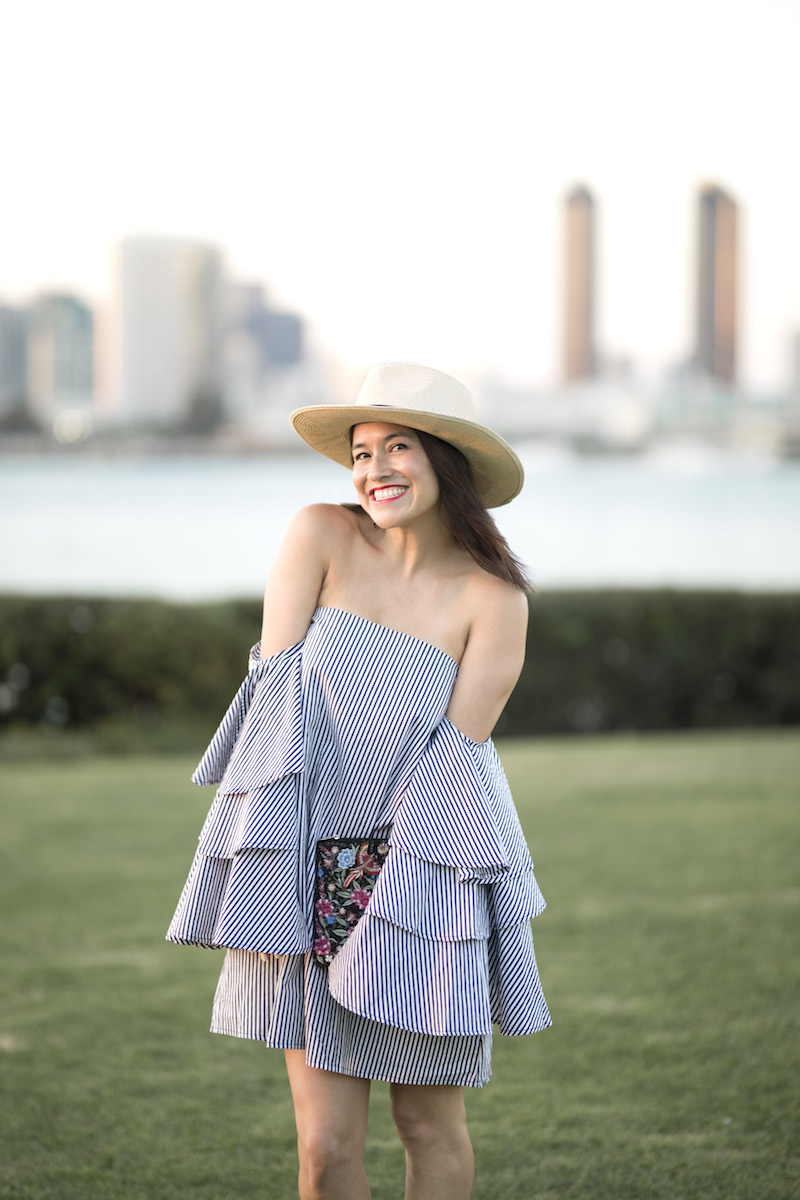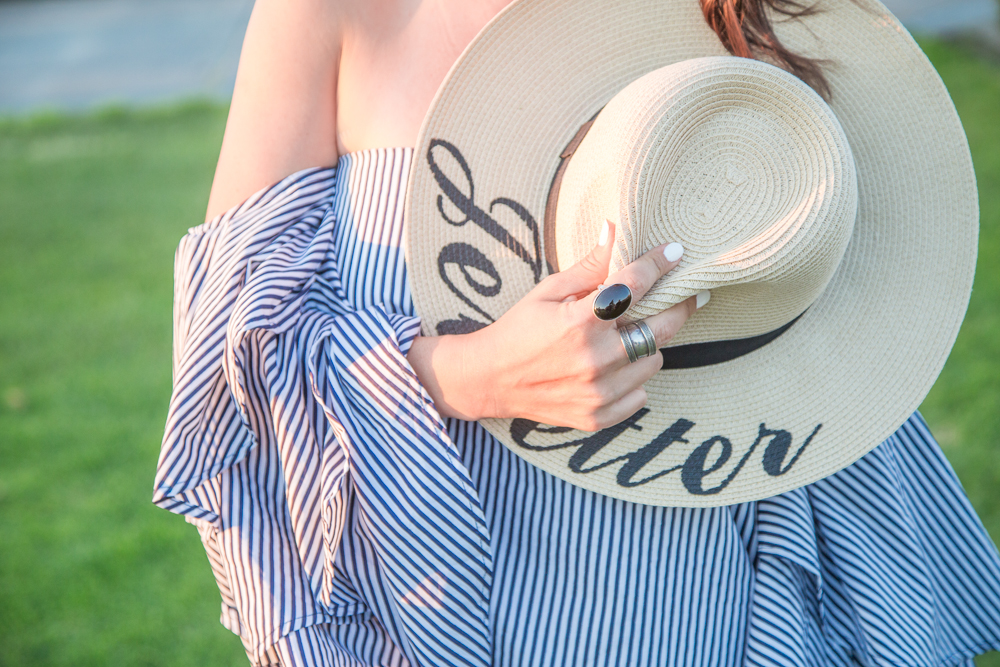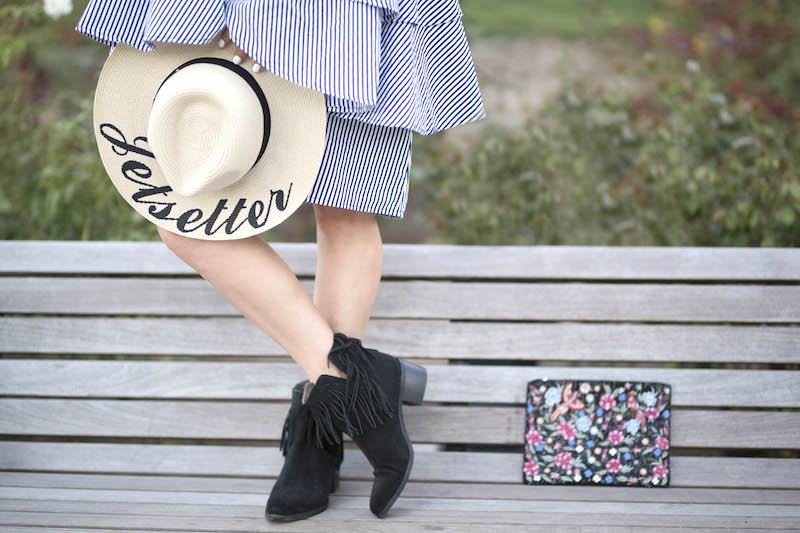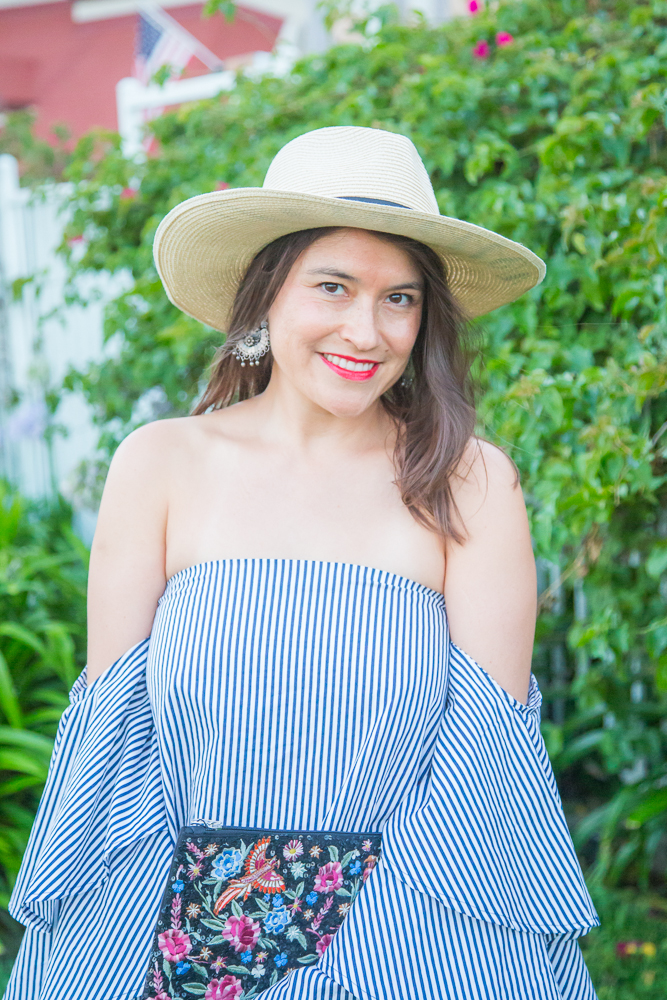 Photos by Dayley Photography and Devon Boutte