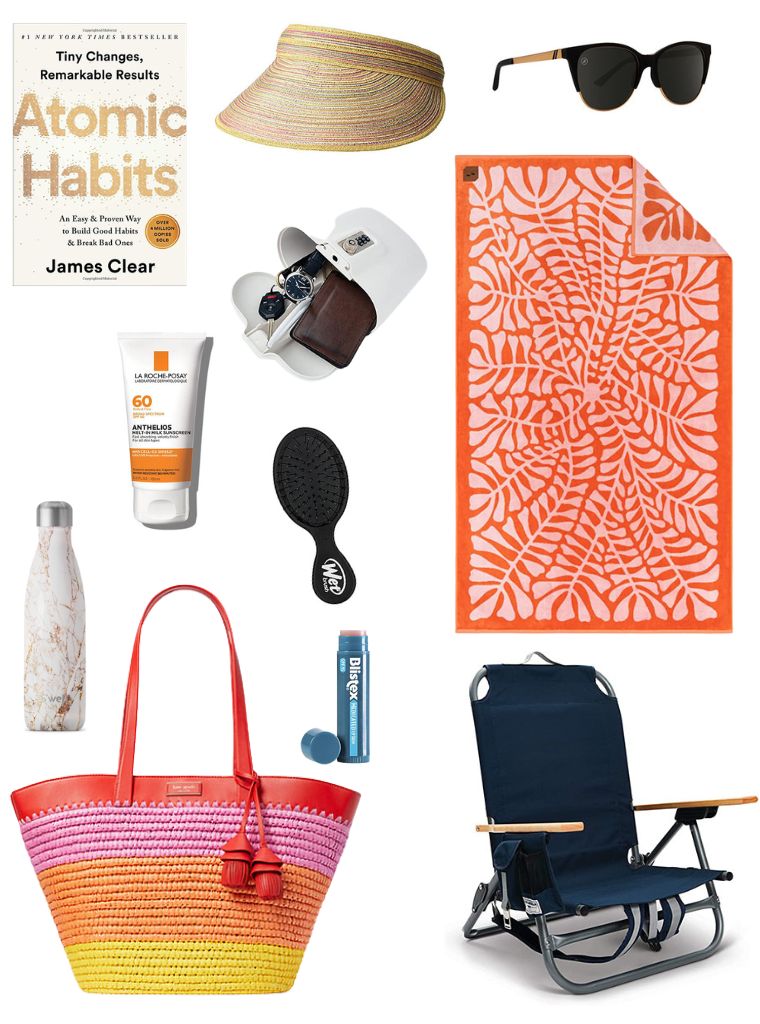 Living in San Diego means I am lucky enough to visit the ocean regularly and I have become quite savvy on the best beach accessories. Although we don't have the tropical temperatures of true beach destinations (miss you Barbados!), we have temperate weather most of the year and a summer that can get into the 80s. Whether you're hitting the SD sand or the Barbados waters, here is what to bring to the beach…
Beach Essentials: The Beach Towel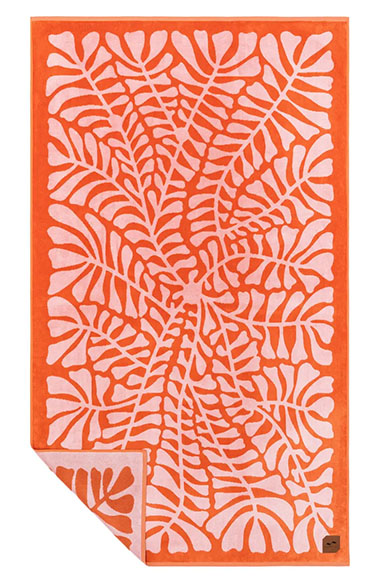 Ditch those dingy or boring towels. They are so thin and can barely dry wet skin, often clash with your swimwear, and hardly contain your height when you lay out on the sand. Instead, invest in some quality beach towels that can potentially complement your go-to swimsuit, like the one pictured above by Slowtide. I'm also loving the snake print on this luxurious towel by Jonathan Adler. You'll see both of these beach towels are expansive in size (40″ x 70″), super soft (100% cotton), and have gorgeous prints — what more could you want in a beach accessory?!  
Beach Essentials: Swimsuit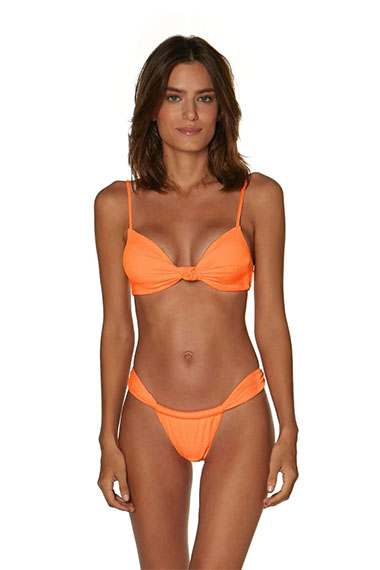 This bikini by Vix is my favorite swimsuit right now that also pairs beautifully with both towel options above. I love that the bottoms do not cut into the fat on my hips and the tops perks up my bust. O'Neill also makes a similar style knot top (and matching bottoms) that comes in an array of colors. You may recognize it from my post about my trip to Bali. 
What to Bring To the Beach: Comfy Chair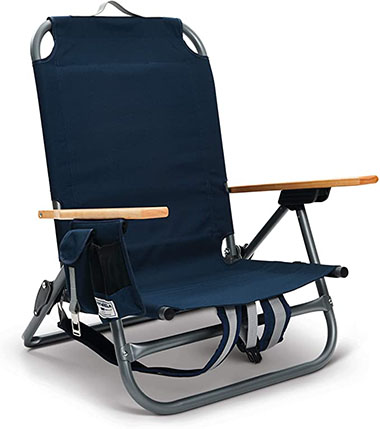 There are some super cute beach chairs out there, but I am all about the low chair with backpack straps. My hands are always full heading down to the beach so I skip any chair I have to carry or that has a seemingly useful one-shoulder strap that ends up being not very useful. This baby has great reviews on Amazon and is way cuter than the famous Tommy Bahama backpack beach chair that I am currently using.
Beach Accessories: The Sun Hat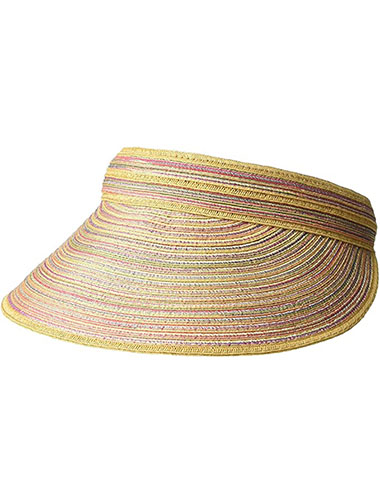 I prefer a visor or cotton baseball cap for the beach, so I can lay down while still wearing it. They also stay put if I'm playing catch or running along the beach. My favorite visors are from the San Diego Hat Company. They are adjustable and versatile.
Beach Essentials: Swim Coverup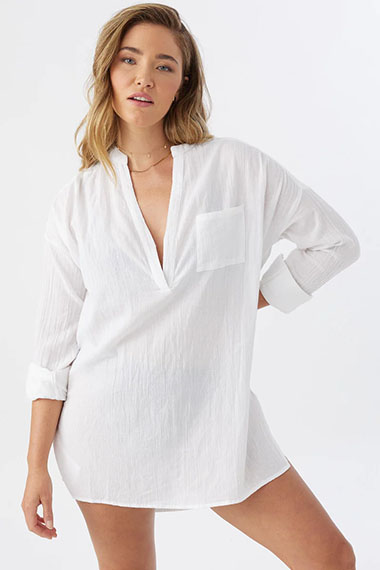 It's so much easier to pop on a swim coverup than worry about dealing with shorts and a t-shirt or getting sand all over a dress you love. I love coverups that are lightweight but offer some sun protection for my shoulders. Here are a few of the coverups I've been putting on my clients this summer:
Beach Accessories: Waterproof Flip Flops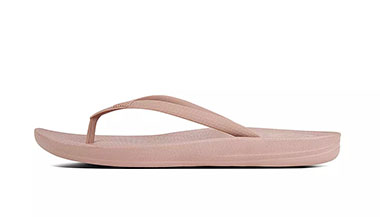 You may recognize these Fitflop flip-flops from past posts — I'm always recommending them because of how comfortable and versatile they are. They're also waterproof, making them the perfect flip-flops for the beach.
Beach Essentials: Beach Bag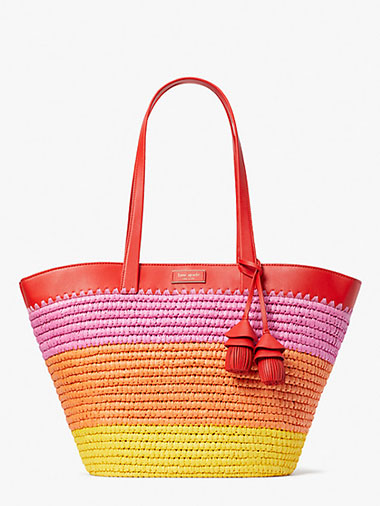 There are so many beautiful totes for the beach, but I only want to take totes that are easy to de-sand or washable. This Kate Spade straw tote meets all my qualifications. It's fantastically stylish, lined with canvas, and has interior pockets for my cell phone. It's available at Kate Spade, Bloomingdale's, and Saks 5th Avenue. 
Beach Accessories: Sunglasses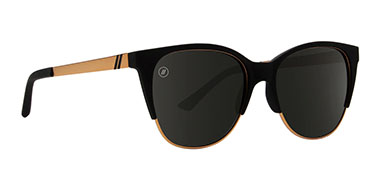 I don't like bringing expensive sunglasses to the beach. I like to take cute, inexpensive sunglasses I know I can replace. I used to have a pair of $2 sunglasses from a thrift store I would take on all my summer travels. They became so useful I never wanted to lose them… and then I lost them in Spain. Right now, I'm a big fan of Blenders sunglasses. The San Diego-based company makes affordable, stylish options that I love, like the pair pictured above. I wear them all the time — not just at the beach. (For more sunglass inspiration check out my post on the best cat-eye sunglasses and how to find the right pair for your face shape.)
Beach Essentials: Water Bottle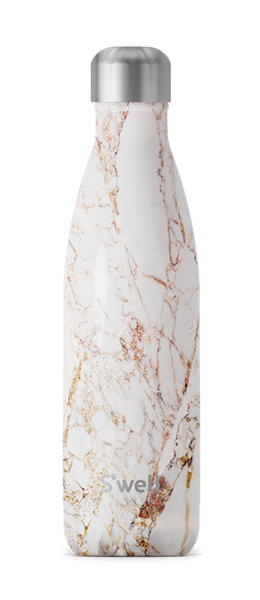 S'well water bottles are amazing at keeping your water cold and refreshing all day long. The technology they use retains the temperature of whatever beverage you put in there for hours — a must-have beach essential for staying out in the sun all day long. They're available at S'well, Bloomingdale's, and Amazon.
Best Beach Accessories: Wet Brush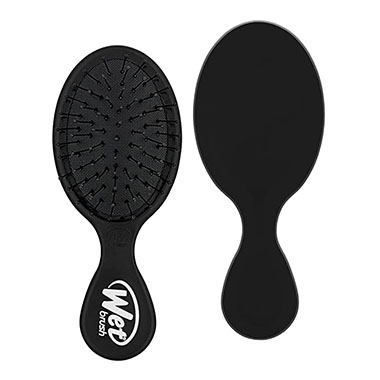 As you may remember from my post on my favorite hair products, I love this brush. Because I have fine hair it gets so tangly whenever I go in the water. I love popping a travel-size brush in my bag to help remove some of the tangles before my hair drys and becomes a total disaster. This brush is made for wet hair so it won't snap and damage your hair (although you still want to begin brushing your ends first and then make your way up).
Beach Accessories: Outdoor Safe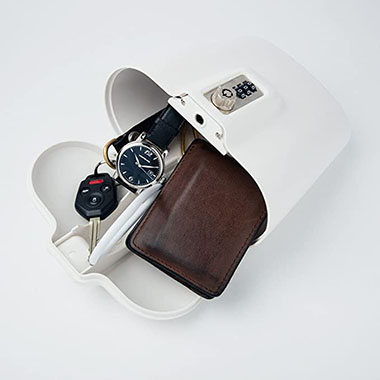 A portable outdoor safe is one of the best beach accessories for holding your cell phone and any other valuables while you jump in the ocean. I adore going in the water but used to always have that light hum of stress that someone was going to steal my cell phone and car keys. I love the sense of security this baby gives me. Lock it to your beach chairs for added security. 
Beach Essentials: Sunscreen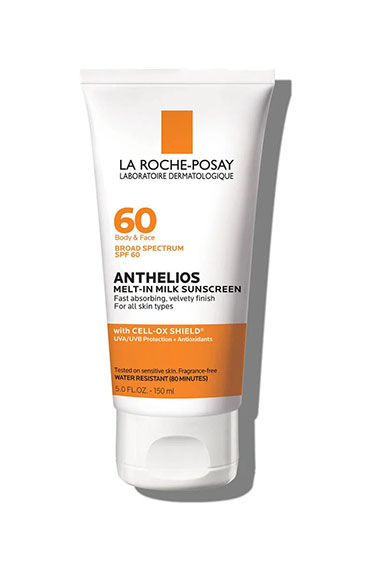 I spend a lot of money on intensive skincare serums that make my skin more sensitive to sun exposure. If I go into the sun without sunscreen, I am throwing away all the progress I have made with my expensive serums. As my esthetician, Cody Montarbo, always says, "protect your investment" with quality sunscreen. Of course, sunscreen is also critical for preventing painful sunburns and decreasing the risk of getting skin cancer. 
I use Montarbo's Moisturizing 30 SPF all over my face and body, but it is now discontinued. Cody has just debuted his new 45 SPF sunscreen. For my body, I also love La Roche-Posay Anthelios 60. It's available at Amazon, Target, Ulta, and La Roche-Posay. 
What To Bring To The Beach: Chapstick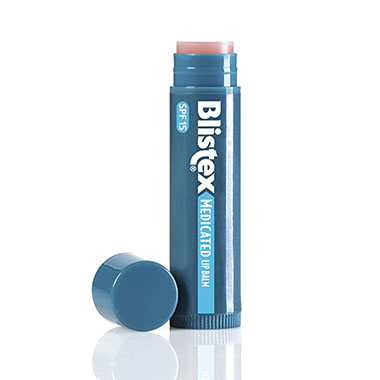 My go-to outdoor lip balm is Blistex SPF 15. I have been using this lip balm for 15 years and I adore it. It is not addictive or stinky, and it keeps my lips moist and protected.
What To Bring To The Beach: Reading Material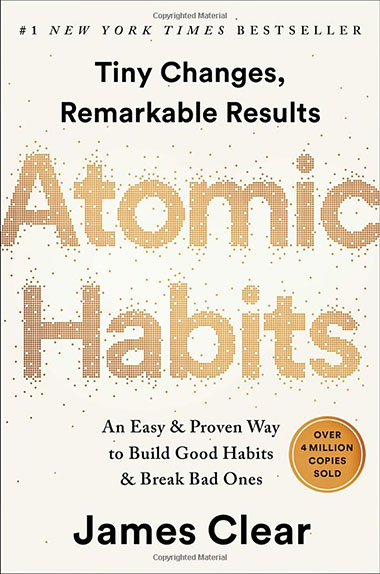 For the beach, I prefer light reading material both in terms of topic and weight. I also like to skip the Kindle at the beach. Bring your favorite non-serious magazine (Instyle for me) or a lighthearted beach read. If you're wanting a lighthearted romance novel I recommend the Bridgerton series. There's a reason everyone is obsessed with the Netflix show and the books are also fun and sexy. On the "self-improvement" front you can't go wrong with Atomic Habits by James Clear.  I believe every single human on this planet should read it.
Favorite Beach Accessories From Years Past
I originally wrote this post in 2015. I've left these photos below for nostalgic purposes. Whenever I update older posts I love to hold on to a collection of images as a bit of a time capsule.