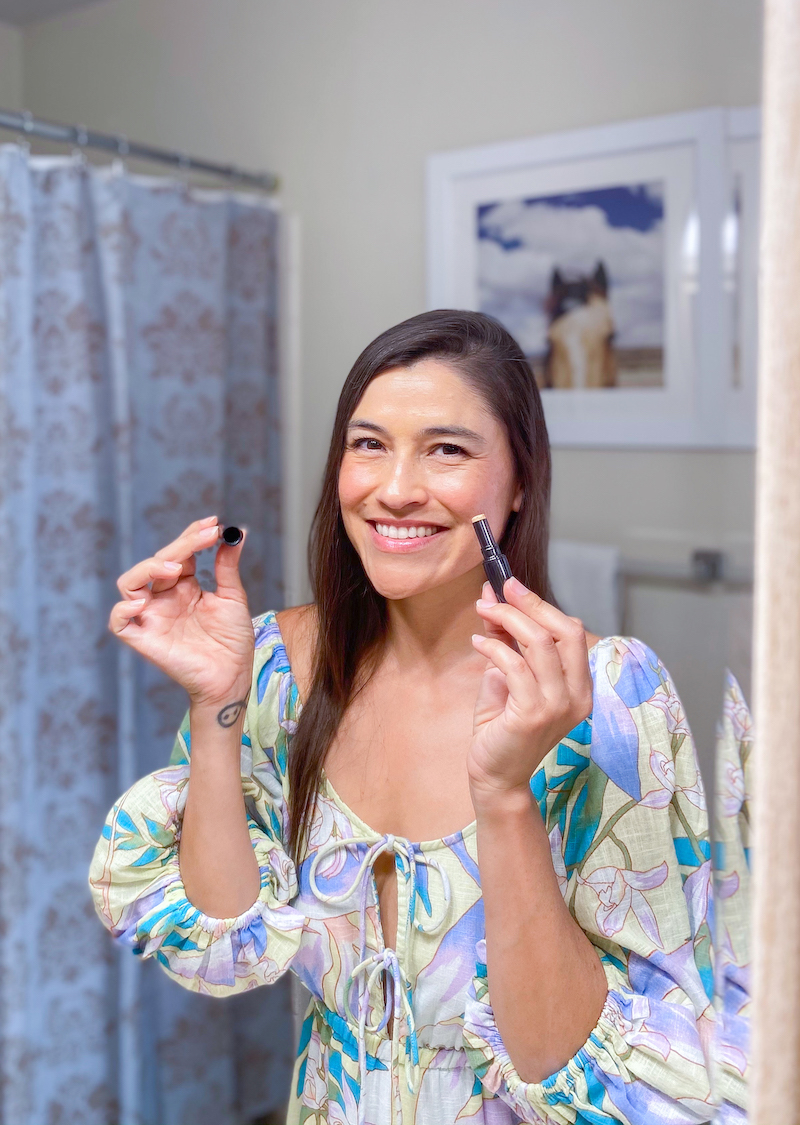 You know Nordstrom is my go-to store. It triumphs over other stores for three reasons. One, their return policy is phenomenal. I am always pushing my clients' boundaries with their style, so I need to be sure that after they marinate on their purchases, they have no issues returning anything that went beyond their comfort level or lifestyle. Two, ease of filtering and searching on their online platform. No other store has a better online user experience — it can be a serious frustration and time suck to do extensive online shopping for my clients on other websites. Three, their selection, of course! I can't even list all of the categories where Nordstrom excels in its offerings. Shoes, leather, jeans, shawls, sneakers… the list goes on and on. But one category I haven't mentioned as much is their beauty selection. I was inspired to discuss Nordstrom as a go-to beauty spot because they have recently partnered with my absolute favorite recycling company, TerraCycle, making it easier than ever before to recycle your makeup containers.
Reduce, Reuse, Recycle
I detest waste. I cannot emphasize enough how much I hate that we put things in the garbage, so I have been working on limiting my waste for years in every purchasing category through three steps…
Reduce – I have worked on reducing my consumption by being a more thoughtful consumer. Before making any purchases I ask myself: Do I really need this? If so, can I buy it used? If I answer yes, then no, I make a new purchase.
Reuse – I try to donate, lend out, and borrow from friends as much as I can. The biggest stride I have taken is collecting all of the shipping boxes and packing materials that I receive from my endless online shopping and giving them away for free on Craigslist, Nextdoor, or Buy Nothing. Online store owners, as well as folks who are moving, absolutely love boxes and packing materials. (Are you in the San Diego area and need boxes or packing materials. Let me know! Seriously.)
Recycle – Obviously, I have general recycling at my home, but it doesn't accept a lot of items that need to be recycled differently. Thankfully, a few years ago an assistant of mine discovered TerraCycle. Funded by brands, retailers, and manufacturers, TerraCycle is free for you and me. They recycle EVERYTHING that doesn't belong in your regular recycling container, from old pens and gift cards to makeup containers.
Nordstrom Partners With Terracycle
As of October 1, every beauty department in every Nordstrom has a Beautycycle bin where you can recycle makeup containers or any "throwaway" items or packaging that has to do with skincare. This includes pumps, spray bottles, and mascara tubes. TerraCycle will then recycle everything so that the materials can be either reused or utilized to make new products, like watering cans or park benches. Nordstrom and TerraCycle's goal is to help create a zero-waste beauty routine. Their aim is to recycle 100 tons of empty containers by 2025.
I am beside myself with excitement. For the past five years, I have been saving up my empty skincare and makeup containers in an ugly bag until I collect enough to efficiently fill a small box to mail to TerraCycle's headquarters. This worked fine, but I am tired of "storing stuff" in my home. Now, I don't have to! I am ALWAYS in Nordstrom so I can just take the 1-3 empty makeup containers I created this month and drop them off the next time I have a shopping session with a client. This saves time and space while still accomplishing my no-waste goal. Heaven!
Lastly, I want to inform you that you can recycle any beauty product from anywhere at the Nordstrom Beautycycle bins. They don't have to be purchased from Nordstrom. So, please, never throw away another empty makeup container, lipstick tube, mascara tube, concealer stick, or skincare pump again. Just bring it on over to your local Nordstrom.
My Go-To Beauty Products From Nordstrom
Now that you know where to recycle your makeup containers, here are my go-to Nordstrom beauty products…
This post is sponsored by Nordstrom.