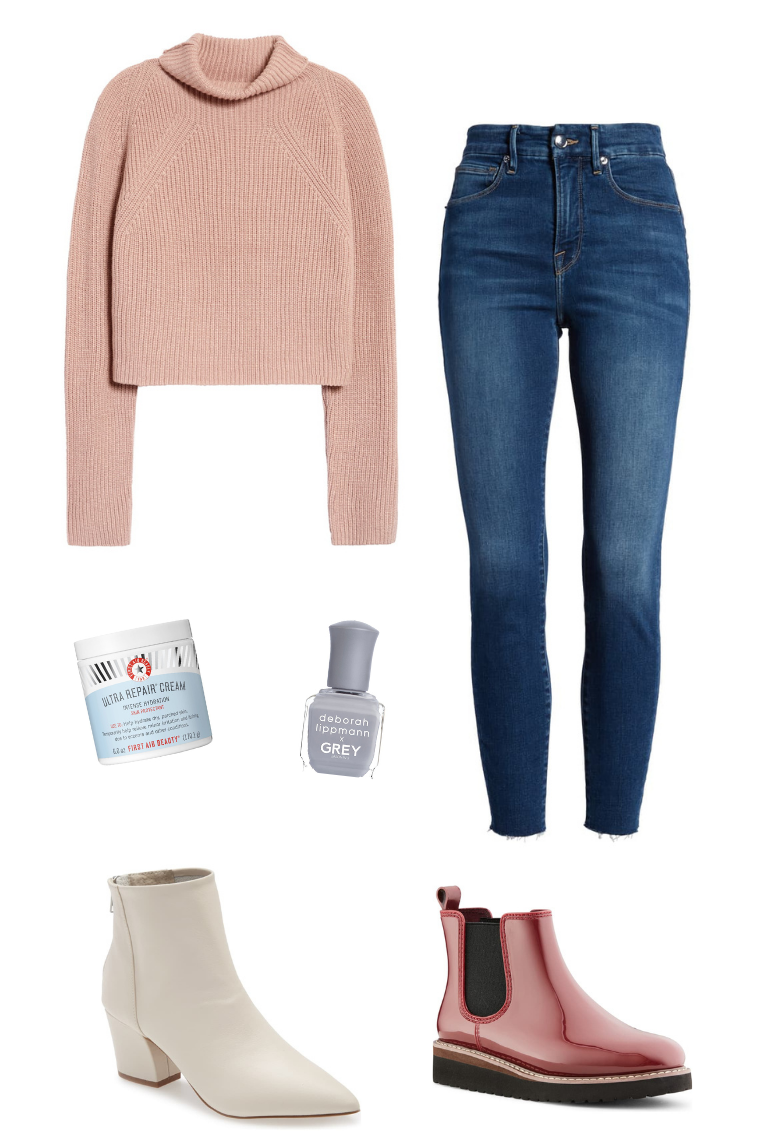 Yes, the weather is manic, but fall is here. I was so surprised by fall's arrival — who else feels like time stopped in March? — that I didn't really prepare. So I decided to make a list of my fall essentials to see what I already have that needs to be brushed off, steamed, or cleaned, and what I need to buy. Here is the list of fall essentials I came up with for myself that I think you will also need, as well as some items I have added to my general fall shopping list.
Fall Essentials: Super Soft Denim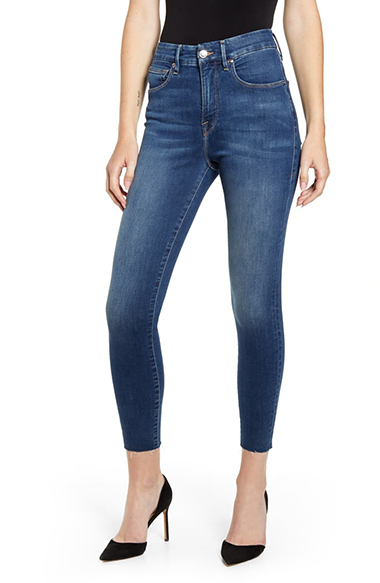 Now that yummy, soft jeans exist, I am obsessed with denim in the fall. The pandemic has affected a lot of people's waistlines, so many of my clients have needed to size up or size down. I am one of them! Here are two pairs of the softest jeans I just put on myself and my clients…
Frame Le High Skinny Ankle Jeans (Best for straight body types, aka no hips.)
Good American Good Waist High Waist Raw Hem Ankle Skinny Jeans (Great for someone with hips and/or a solid bum. I personally wear these.)
Tip: Ankle length skinny jeans are great for cuffing with booties. And, you can see my full list of the most comfortable jeans, here.
Fall Essentials: Body Lotion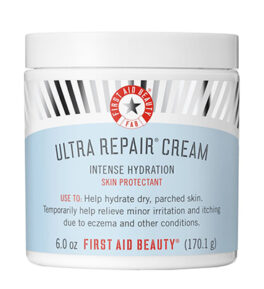 I have been desperate for a better body lotion for ages. For the past year I have been researching and experimenting like crazy. The biggest issue was SMELL. Body lotions smell terrible! And they feel terrible too. Over and over again, the same issue: sticky, smelly, or both. I hate that "moist" feeling basically all lotions leave. Eventually, I found one that I really liked — the moist feeling went away quickly and left my skin soft, but the smell was freakishly strong. Thankfully, it wasn't an awful scent, so I used it everyday. Success! Or so I thought. The smell was so strong that one of my clients needed me to wash it off, which didn't work. Eventually we had to cut the session short. I repeat, I had to end a session with a client because the lotion smelled so strong.
Finally, I looked at all the beauty products I had —  all the jars and jars of face moisturizers I have been sent over the past few years from brands and publicists. They were too thick or too scary to use on my face, which is very sensitive. Then a light bulb went off. These moisturizers may not be good for my face, but my body is not nearly as sensitive, so I started using these face moisturizers on my body. Oh. My. God. It was amazing. I used bottle after bottle and my body was thriving. My arms and legs were soft, crepiness went away, and I was sticky and smell free. And then I ran out.
From there, I dove into my sample packets of face moisturizers I have collected over the years from Nordstrom. You know how they let you select a bunch of samples after you add a beauty product to your cart? This is how I discovered First Aid Beauty. I was blown away by their sample, and started preparing myself to spend $50 on an ounce of face moisturizer every week. As I looked closer at the packet, I realized it wasn't a face moisturizer. It was just lotion. Regular lotion?! Regular body lotion that feels amazing, doesn't smell, and leaves my skin insanely soft to the touch?! Regular body lotion that doesn't need 15 minutes for that moist feeling to go away?! Yes.
That was a really long way of saying that I need body lotion for the fall because my skin gets furiously dry and itchy starting now through February. So, I just ordered the 6-ounce jar of my new favorite discovery First Aid Beauty's Ultra Repair Cream for intense hydration. Intense hydration is definitely one of my fall essentials.
Fall Essentials: Booties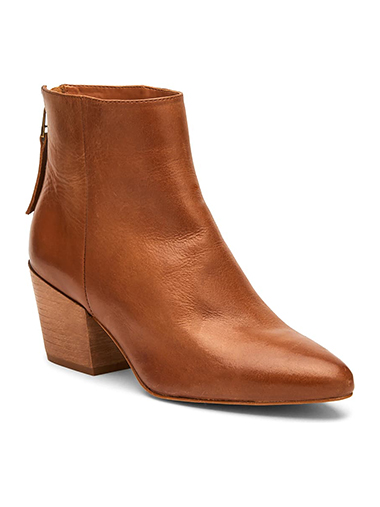 Booties are everything. The right booties feel like sneakers, keep your tootsies warm, and don't constrict your legs like taller boots. They are also so very au courant. I took a look at my bootie collection and feel great. I've spent years collecting the most perfect booties. Here are the fall essential booties already in my closet:
Of these, I dare say a tan leather bootie is a fall essential must-have for everyone, and you know I hate saying "must-have."
After taking a look at this list, I am guessing many of you need to do some bootie shopping. As mentioned, I don't personally need to rush into bootie shopping, but, I could update my blush bootie for sure. It's looking ragged. And, I feel I could use another "statement" bootie, as seen in my post How To Wear a Midi Sweater Dress. I love a statement bootie for turning heads and picking up my mood.
Tip: If you're into the lace-up bootie look this year, aka combat boots, I've rounded up my favorite ones of the season, here.
Fall Shopping: Fall Nail Color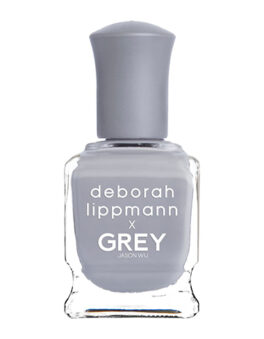 I wouldn't call a fall nail color an essential, but it made my fall shopping list, so you get to hear about it…I have not painted my nails in 7 months, and I no longer go to nail salons because they are indoors and, you know, pandemic. It's time to paint my own nails — eek! I looked at my nail polish collection, and threw out half of it. They were old and gross. Nothing was inspiring me, so I added fall nail polish to my shopping list and decided on Deborah Lippmann's Grey Jason Wu Lab Pro Nail Color, a limited edition nail color collaboration between Deborah and Jason. This color is very versatile and still feels fall.
Fall Essentials: Lightweight Sweater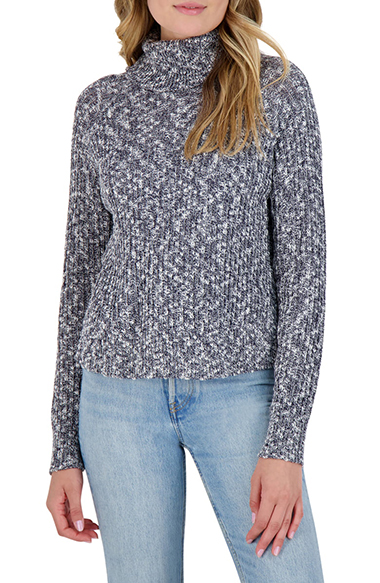 I have collected a lot of chunky sweaters over the years, but I'm lacking lightweight sweaters that fit easily under a jacket. My clients and I have been loving BB Dakota's lightweight turtleneck sweater for this purpose as well as Leith's similar version. Leith's sweater is selling out fast, so get on that.
Fall Essentials: Face Serum or Face Oil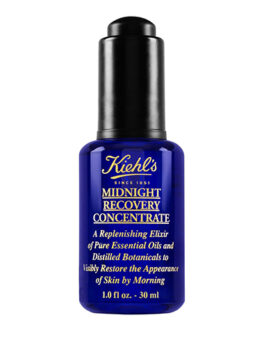 My face is insanely sensitive: it is acne-prone, starting to wrinkle, has residual injuries from my biking accident… I can go on and on. Every day, I make new notations and try to figure out the magic process that gives me flawless skin. It is frustrating because some days I feel like I have mastered it, but then it turns out I used this one product too much or too little, and then I've lost it again. It's a constant battle. You know I adore Beauty Counter's Vitamin B serum in the summer, but come fall, I need to alternate it with something more hydrating — but not too hydrating because, you know, my skin is a precious creature. This fall I will be bringing Kiehl's Midnight Recovery Concentrate Face Oil back into my regime. Then, every few days I apply just my Arbonne night cream, and a couple times a week I use Montarbo's retinol cream by itself. (It's embarrassing how many products I have to use.)
Tip: Make sure you wash your face with a muslin cleansing cloth or cleansing brush before you apply a serum. You will be blown away by the difference. With your face exfoliated (and dead skin out of the way), your serum can penetrate your skin better and is dramatically more effective.
Fall Essentials: Tops Long Enough For Leggings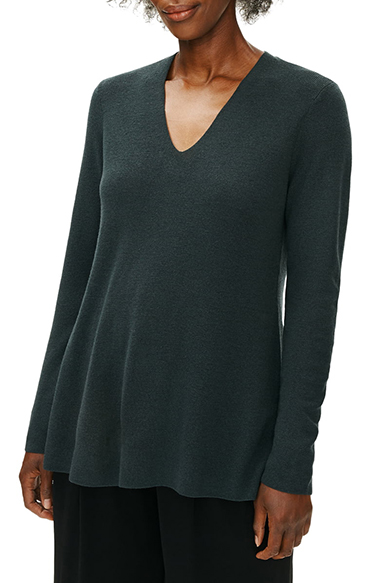 There are never enough tops that are long enough for leggings! Every fall, I look for shirts to cover one's ass for both myself and my clients. It's a constant search that reaps very few gems. This fall, I am loving Eileen Fisher's v-neck tunic in fog — it is chic, extremely flattering, and feels fantastic.
Fall Essentials: Sunscreen!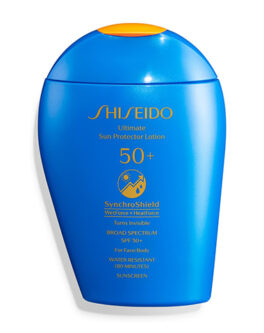 I can end up with the most sun damage on my face, hands, and forearms in the fall because the lack of heat makes me forgetful of sun protection. That's why sunscreen is always one of my fall essentials. Here are my favorite lightweight sunscreens for fall:
This post is sponsored by Nordstrom.