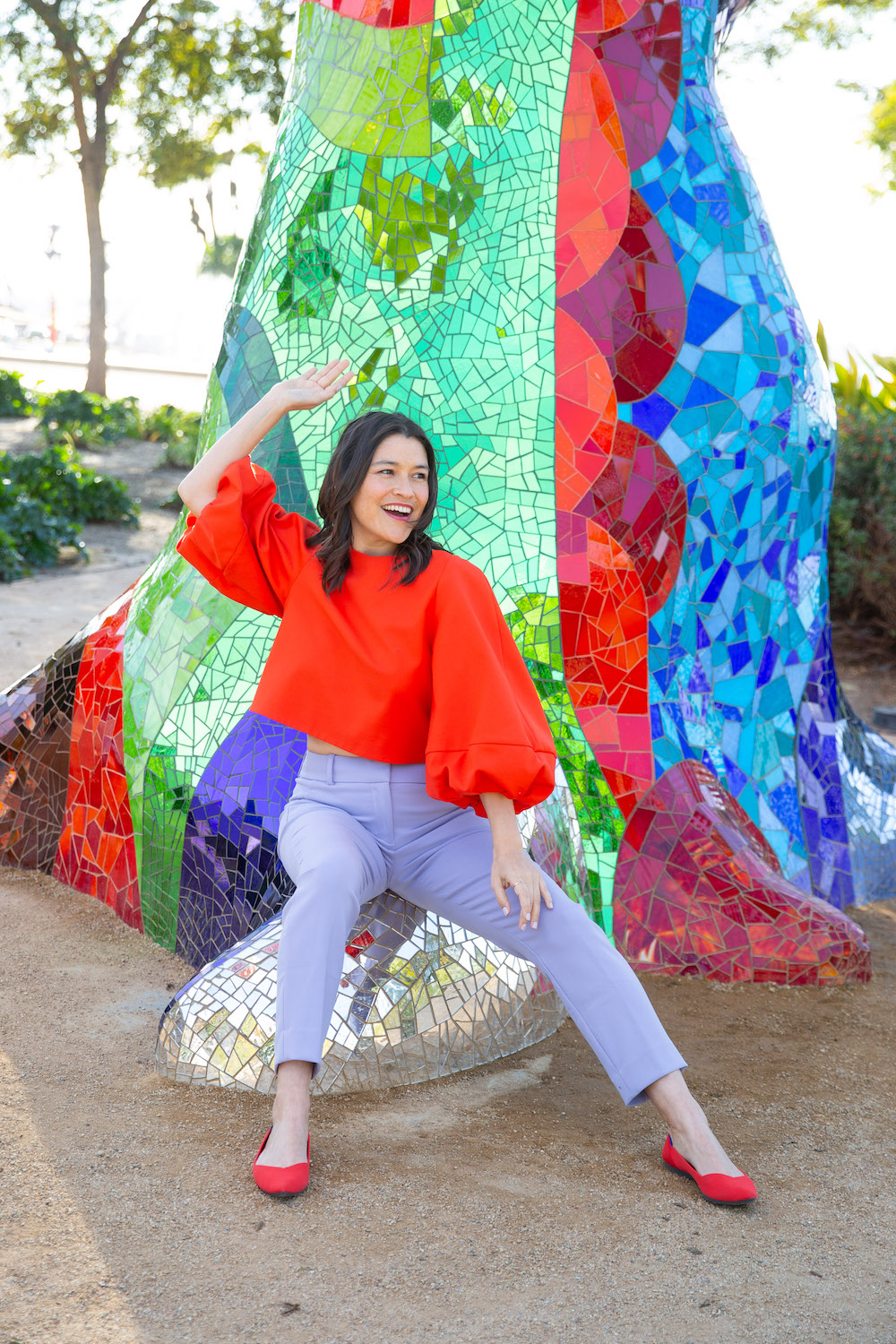 In hard times there are retailers that stand out for their responsible and ethical behavior. No brand or service is perfect, but I want to reward those stores that are taking major steps in the right direction. Here are a few of my favorite brands that are helping fight coronavirus, from making masks to donating supplies and paying their employees to stay safe and stay home…
Nordstrom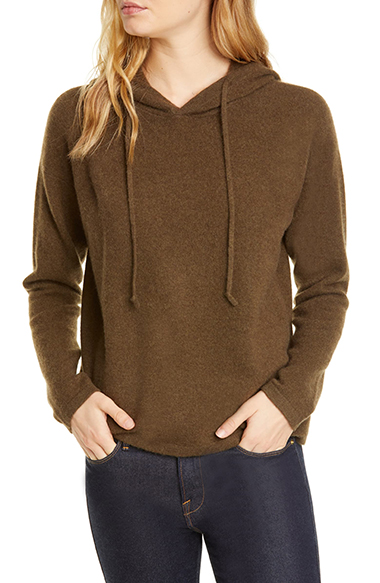 Nordstrom needs no introduction, but I will remind you that Nordstrom's vast selection and excellent operations are a key component to my service as a personal stylist. Of all the brands helping during the coronavirus pandemic, Nordstrom is stepping up in many ways. To start, they've been having lots of sales, like the current spring sale, which has up to 40% off, which includes brand new pieces from Mara Hoffman and other designers that I featured in my Spring Shopping post. You will need to order these items online, as all Nordstrom stores are closed through April 5, and they have temporarily stopped their store and curbside pickup in order to curb the spread of the virus. 
This is where Nordstrom really starts to shine. Nordstrom is paying their employees to stay home, and stay safe, and have been providing detailed updates on their decision-making. They have said they can pay their store employees through April 5 and offer benefits through April 30. Nordstrom's CEO and President have both said they are forgoing their salaries from April through September. They're also paying their factory and distribution center employees an extra $2 an hour through May 9. 
And on top of that, Nordstrom is having their alterations teams in Washington, Oregon, Texas, and California sew masks that will be distributed to healthcare workers. They also have a whole page dedicated to resources and suggestions for how you can volunteer or donate in a meaningful way during this time. 
One thing that isn't new, which is particularly useful at the moment, is their open return policy. You can still return unworn items to Nordstrom purchased as much as two years ago – bless their hearts. Have I mentioned how much I love Nordstrom?
Tibi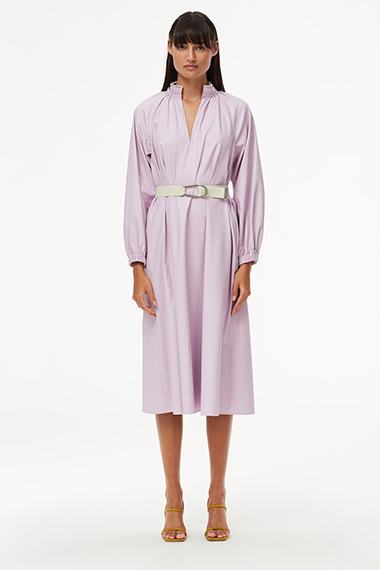 One of my favorites for bold minimalist pieces, Tibi, has set up a thoughtful way to show gratitude to those working at the frontlines of the pandemic by sending them a thank-you gift. First, you nominate a worker to receive a gift. This can include nurses, cashiers, doctors, and any other "public-facing service workers." They then fill out their sizing information and a few other details and Tibi sends them a gift. You can nominate someone, here.
Rothy's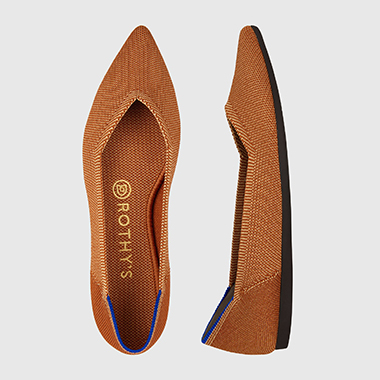 Rothy's is the only closed-toe flat shoe I am wearing these days. Not only am I obsessed with Rothy's The Point, but as I've mentioned before, they're a very socially-conscious company — all their shoes are made from recycled plastic bottles. Now, Rothy's has donated $20,000 to Direct Relief to help fund COVID-19 relief efforts across the United States. The money will go towards providing protective masks, exam gloves, and isolation gowns to healthcare organizations. They're asking those who can to donate to the fund to help match their $20,000. You can donate, here, if interested. 
Rothy's is also asking for help with a different task: brainstorming what else they can do to help. "There are many incredible organizations producing masks and other FDA-approved supplies, which is something we don't have the ability to do in our factory," Rothy's wrote in a letter to their customers. "But what can we create with our washable, durable thread that would be helpful? Are there creative ways for us to support hospital beds, or would reusable shoe covers for healthcare workers be impactful?" If you have an idea you can submit it, here.
Madewell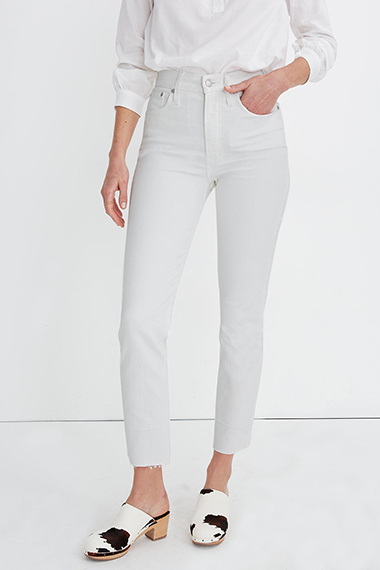 Madewell is quickly becoming one of my more mentioned brands on V-Style. They're currently offering 30% off certain styles and an extra 30% off sale items. Given the circumstances, they've also extended their return policy to 60 days. Madewell has closed all its stores indefinitely and explains in detail the safety and cleaning procedures in place at their shipping facilities. They said they were paying their store employees for the first two weeks they were closed, through March 28, but haven't said if they are able to continue paying beyond that. 
Hanes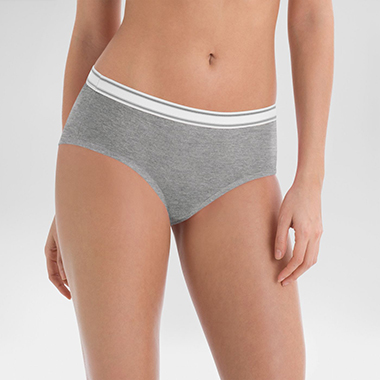 I am passionate about having 100% cotton underwear. When the search for a high-end 100% cotton full bottom panty became tiresome, I knew exactly who to go to: Hanes. Now, they stand out as one of the brands helping fight coronavirus. Hanes is using part of their manufacturing capacity to make FDA-approved cotton face masks for when N-95 masks aren't available. And, they shared their specifications and patterns with a group of other companies who also have the capacity to make masks. Together, they expect to make 5 million to 6 million masks a week. 
Neiman Marcus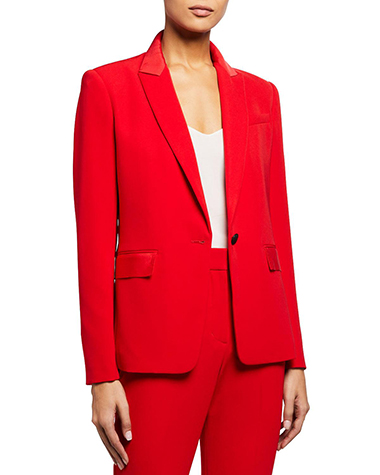 Neiman Marcus is my go-to source for high-end designers, formal gowns, trend-forward options, and, of course, their cashmere collection.  Neiman Marcus Group, which includes Neiman Marcus, Bergdorf Goodman, and Last Call, has partnered with JOANN fabric stores to make masks, gowns, and scrubs for healthcare providers. JOANN is providing the fabric and Neiman Marcus' alterations specialists are sewing the medical wear. They're also encouraging shoppers to donate to Feeding America's COVID-19 Response fund, which goes towards providing food to those who need it. And, like most of the companies on this list, they've closed their stores for at least two weeks and continued to provide pay and benefits to their employees during that time. 
J.Crew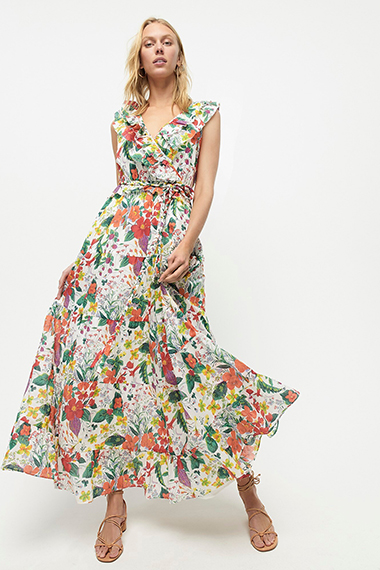 You know J.Crew is one of my favorite brands helping out during coronavirus — they are having a sale too. Currently, they're offering 25% off full-priced items, 40% off their selection of "warm-weather picks," and an extra 60% off sale styles. They've also extended their return policy to 60 days and closed their stores indefinitely. When J.Crew first announced they were closing for two weeks, they said they would continue to pay their store employees — they haven't yet said if they are able to continue to do that beyond March 28.
Allbirds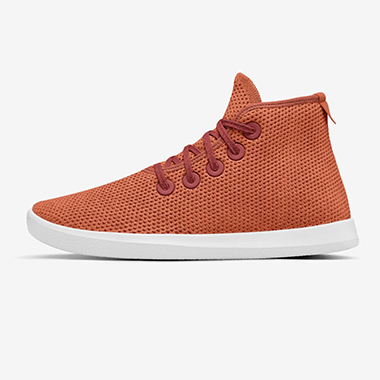 Although I have yet to try these wool sneakers personally, my clients are loving them. And they are another one of the brands helping out during the coronavirus pandemic in a unique way. Allbirds has already donated $500,000 worth of their shoes to healthcare workers. Now, they have a "Healthcare Bundle option" where you buy a pair for yourself, and a pair is automatically sent to a healthcare professional— they have this option for both men and women. If you don't need any more shoes yourself, there's also an option to donate a specially-priced pair ($60)  to a medical worker. They've also closed all their U.S. and European stores and continue to pay their employees.
Gap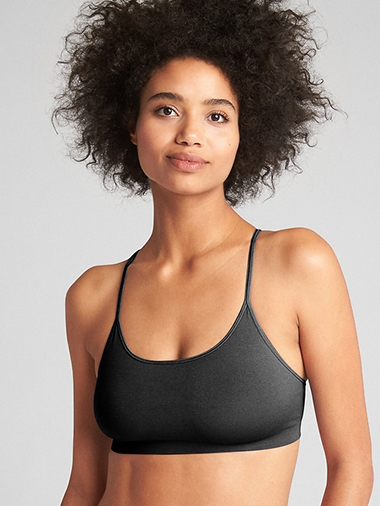 I don't feature Gap a lot on the blog, but they are a consistent resource for me and my clients. Off the top of my head, I own at least six of their racerback bralettes. It is my go-to lounge bra, aka the only bra I wear at home. Right now they're offering an extra 20% off everything sitewide, and they've extended their return policy to July 1, 2020 for all purchases made between January 1 and March 31. 
In a statement on Twitter, Gap said it will "pivot resources so factory partners can make masks, gowns, & scrubs for healthcare workers on the front lines." They're connecting with large hospital networks in California to deliver PPE supplies, like masks and goggles. Gap also donated $1 million to non-profits that are supporting impacted families during the pandemic.
And, unsurprisingly, they've closed all their North America stores, starting March 19, and said they would provide pay and benefits for their store employees during the first two weeks. They haven't indicated yet if they're able to do this beyond the initial two weeks.