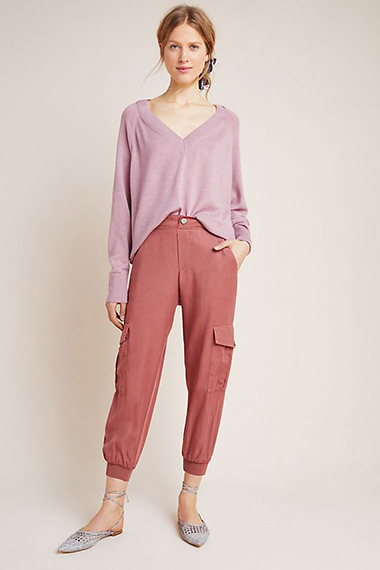 I am an expert in working from home style. My clients have been hiring me for a decade to get them out of their pajamas and into comfortable stylish clothes that make them feel "not gross," as they spend 40 hours a week a short stroll away from their unmade bed. Some of you are just getting a taste of what it means to really work from home. For some, the beginning is liberating. You don't have to get dressed for work?! How efficient is that? For others, it is almost immediately confusing, if not disappointing. Some of you quite literally only own pajamas and office clothes. In the first week, you may have gone through all your go-to casual clothes and now need to either do emergency laundry, or dive into the questionable garments in the back of your closet. Who is wearing a promotional tee as we "speak"? Who is in workout wear as you read this? Let's change that.
Most items featured below are from stores offering discounts to assist shoppers in this time of uncertainty. For instance, Nordstrom is offering 25% off thousands of their items, Anthropologie is offering 40% off their "work-from-home edit," and Madewell is also offering 25% off.
What Not To Wear Working From Home
I think I have already implied it, but I am going to tell you right now that spending an entire day in pajamas will depress you. Going from pajamas to workout wear and then back to pajamas, will also do some damage to your psyche. To keep your spirits lifted and your personal style intact, you need to create a "Working From Home Style". It can definitely be comprised of stretchy materials and oversized goodies, but they need to be intentional choices. It is my personal mission in life to have your wardrobe make your day better than before you got dressed. If pajamas are definitely your thing, then may I suggest they be fabulous pajamas? I have a few options just for you.
What To Wear Working From Home
What to wear working from home is all about comfortable clothing that makes you feel good about yourself. If you're struggling with what that means, here are a few questions to ask yourself when choosing comfy clothes: would you feel comfortable going out in public in it? If your standards for public dress are quite high, ask this question instead: would you feel completely comfortable opening the front door to accept a delivery in this outfit? If you only have a few comfortable garments that pass these tests, then you're going to need to stock up on better home wear. Browse below to find stretchy attractive goodies for your home office. You will notice there are plenty of comfy pants and dresses. Top wise, I have only included a few t-shirts. I focused away from tops because most people have comfortable tops — it's the dresses and pants that my clients struggle to find. If you would like a post specifically on cute casual tops, please comment below. If there are at least three comments, I will get to work on that post immediately.
What To Wear Working From Home While Using Zoom or Skype
Not everyone can slide by in comfortable cute casual clothes when they are telecommuting. Some of you need to look professional in your daily Zoom meetings. Perhaps the answer is obvious, but in these cases, you want to pair your usual work tops with deliciously comfortable pants. But don't just pair your work top with your sweat pants — actually make an outfit out of it. The easiest look is pairing your work tops and blazers with stretchy jeans, like the ones I featured in my Most Comfortable Jeans post. The other option is to check out the comfortable pants I have recommended below. I am sure some of the pants pictured will pair beautifully with your work blouses.
My Working From Home Style
My average workday has office hours in my home in the morning, client-facing hours mid-day, and home office hours again in the evening. A day like this includes three costume changes. I start my day in my home office between 7am – 8am, which I do in fact do in pajamas 100% of the time. Between 9am – 10:30am, I have my first costume change into my workout clothes to go on my daily run in San Diego's famous Balboa Park. When I return, I shower and get officially ready for the day. I tend to wear bold minimalist looks. When I am finished with clients and errands, I return home and usually change immediately. My client-facing attire doesn't usually make sense for my working from home style. Maxi dresses, flowing midi dresses, and wispy wide-leg pants get caught in the wheels of my office chair, and structured garments get wrinkled or feel restrictive when sitting at the computer for more than 45 minutes. This is where I step into my real working from home style: stretchy, yet flattering items. Cute tees and tanks, short breezy dresses, and stylish stretchy pants.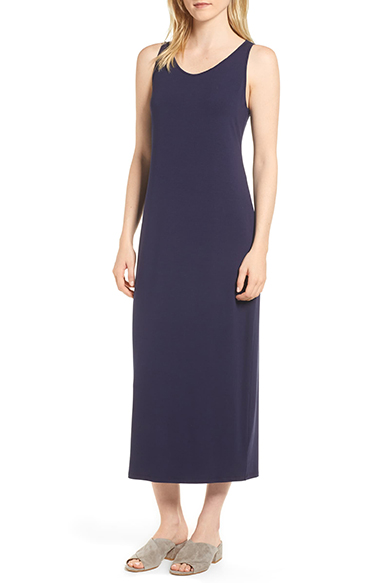 This dress is available at Zappos, Dillard's, Eileen Fisher, Bloomingdale's, Macy's, and Nordstrom.
Dear John Devon Utility Romper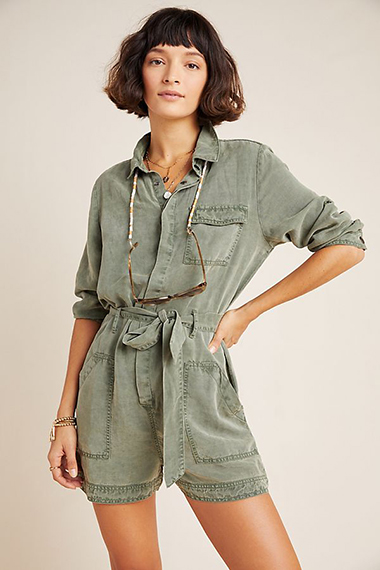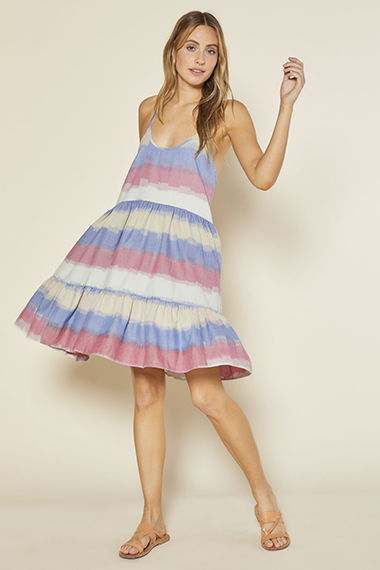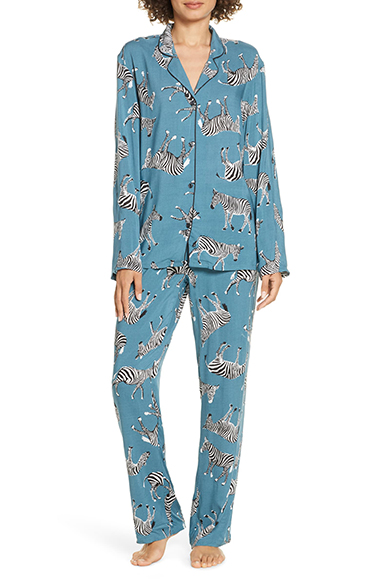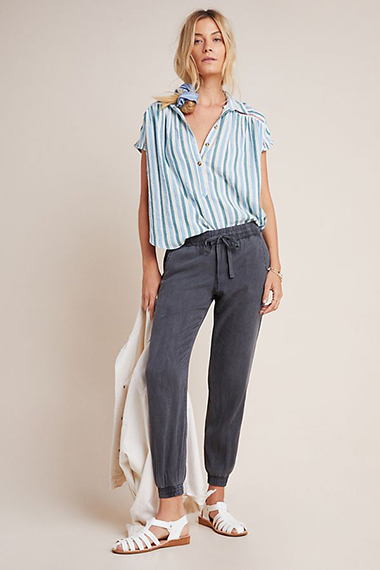 AG Alana Relaxed Maxi T-Shirt Dress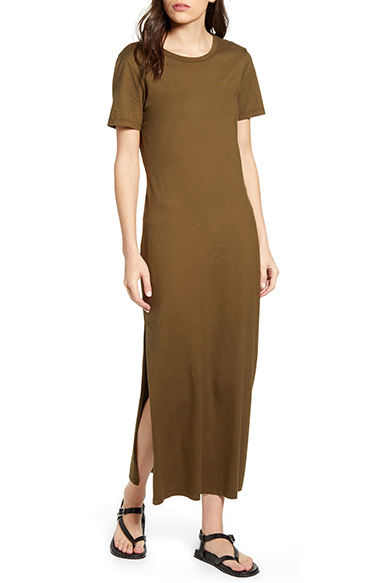 This dress is available at Nordstrom, Shopbop, Bloomingdale's, and Amazon.
Anthropologie Cloth & Stone Maxi Shirtdress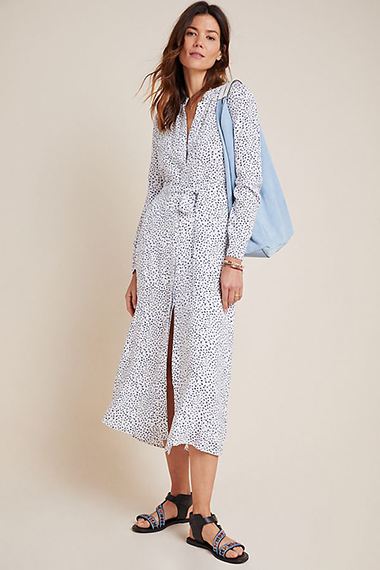 Chalmers Max Eclipse Fleece Sweatshirt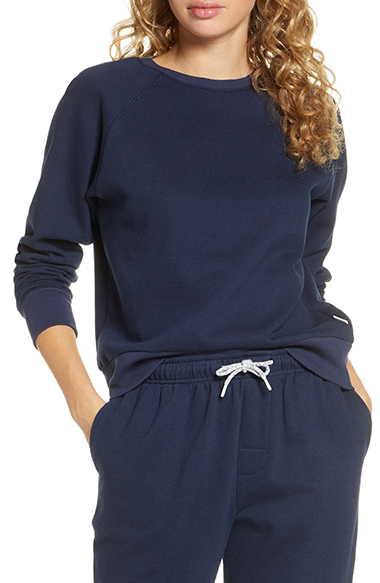 Anthropologie Cabo Pleated Wide-Leg Pants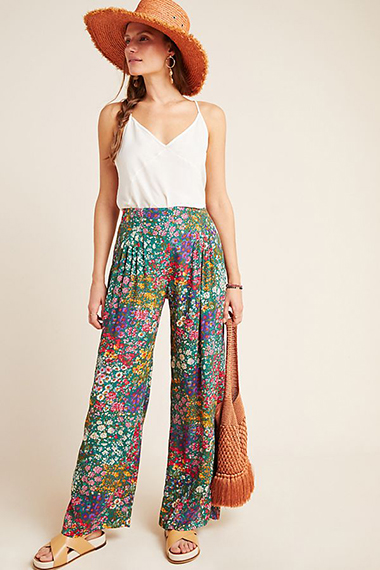 Caslon T-Shirt Dress
Current Air Cobie Colorblocked Midi Dress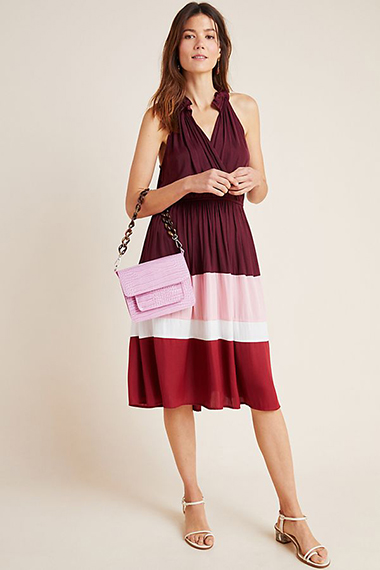 Lilly Pulitzer Anabella Puff Sleeve T-Shirt Dress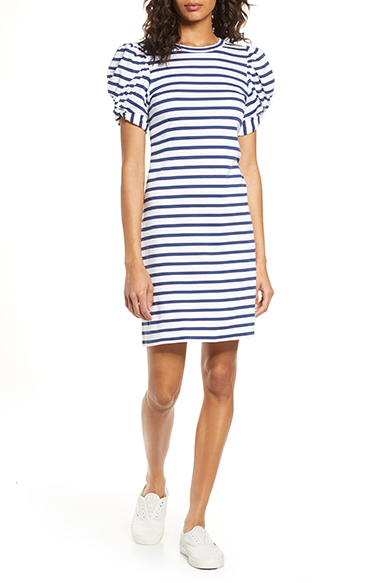 This dress is available at Nordstorm, Lilly Pulitzer, Zappos, and Saks 5th Avenue.
Amadi Sheri Utility Joggers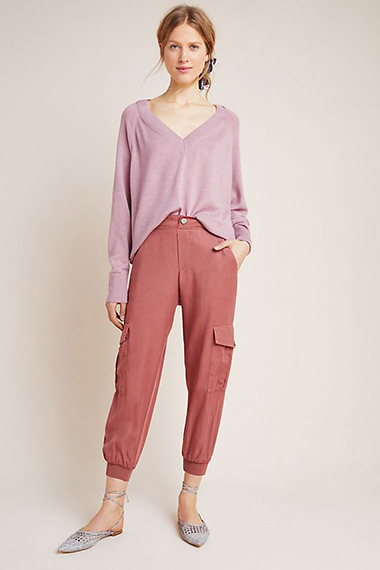 Papinelle Feather Soft Pajamas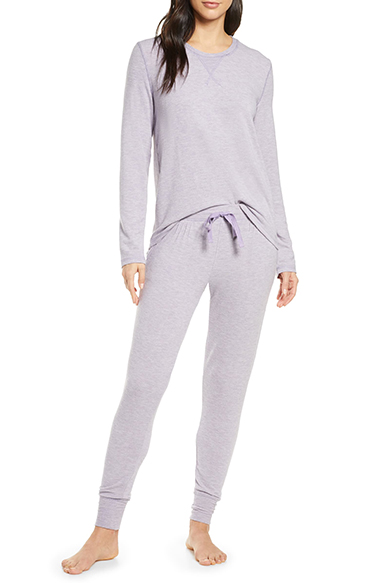 Anthropologie Wanderer Watercolor Cargo Pants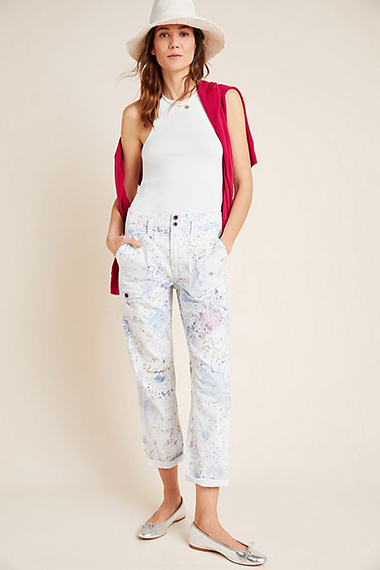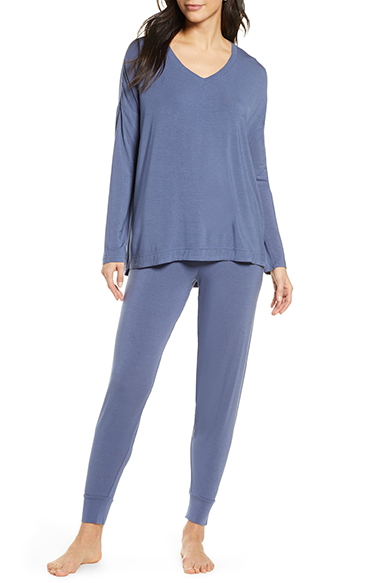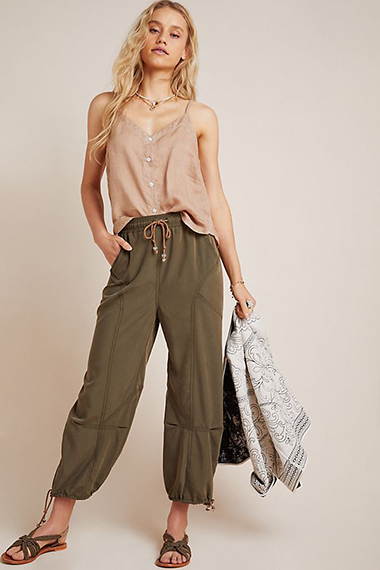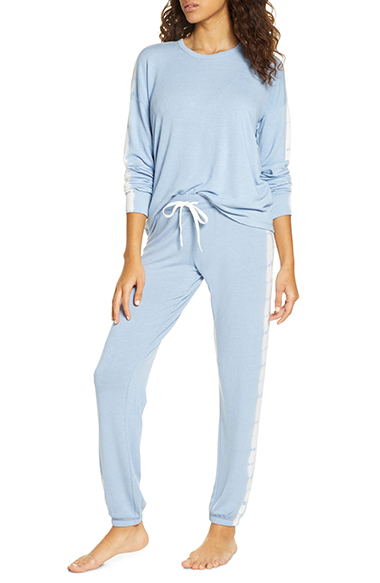 Anthropologie Wanderer High-Rise Cargo Pants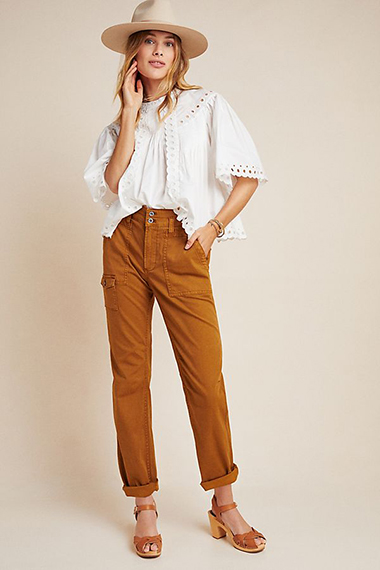 Topshop Darling Photo Graphic Tee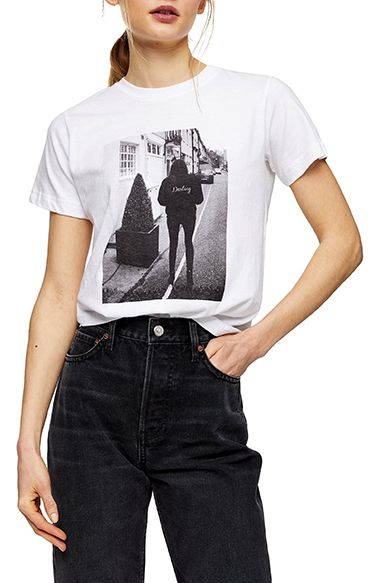 Anthropologie Francesca Tiered Midi Dress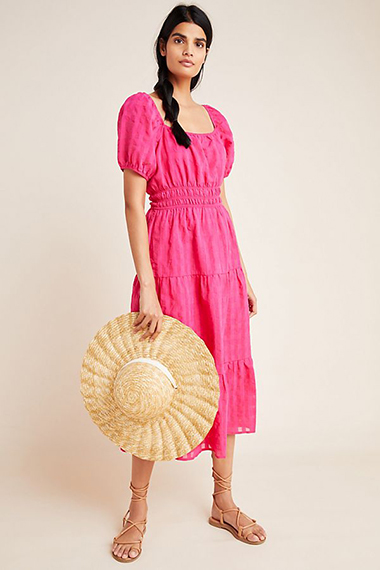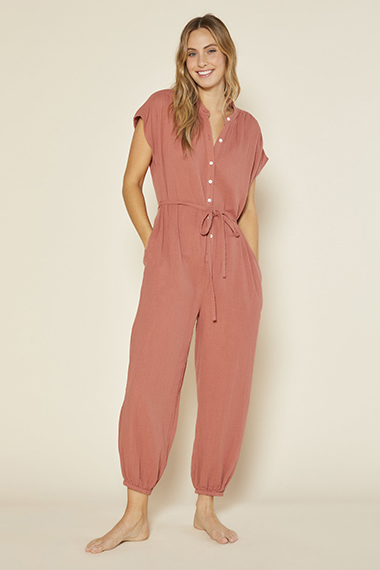 Girl Dangerous Fortune Favors the Bold Graphic Tee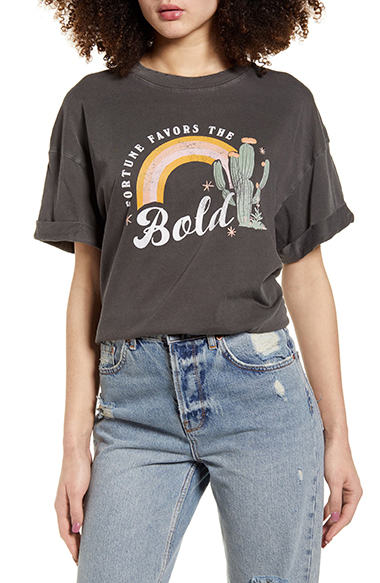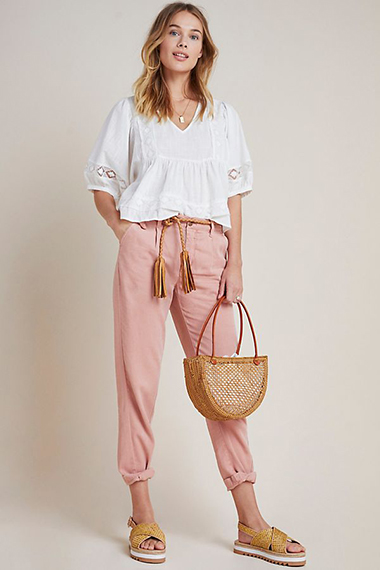 Madewell Northside Vintage Tee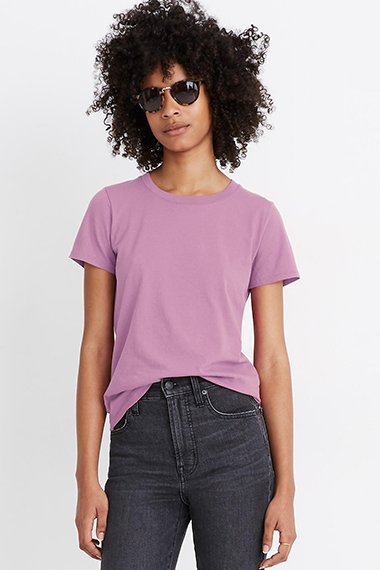 This tee is available at Madewell and Nordstrom Rack.
Anthropologie Byron Seamed Utility Joggers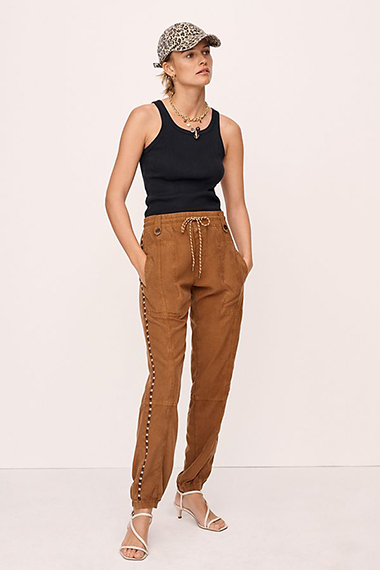 Anthropologie Wanderer Embroidered Cargo Pants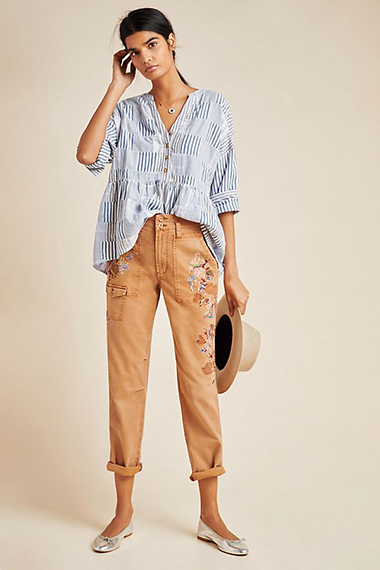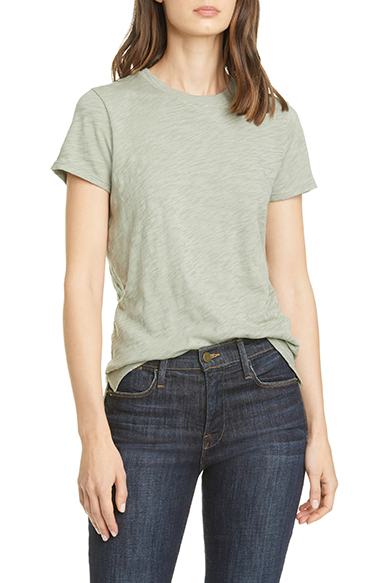 This tee is available at Nordstrom, Neiman Marcus, Shopbop, and Bloomingdale's.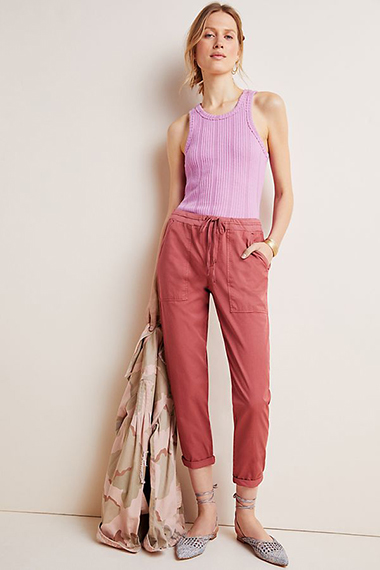 Caslon Cotton Blend Maxi Dress