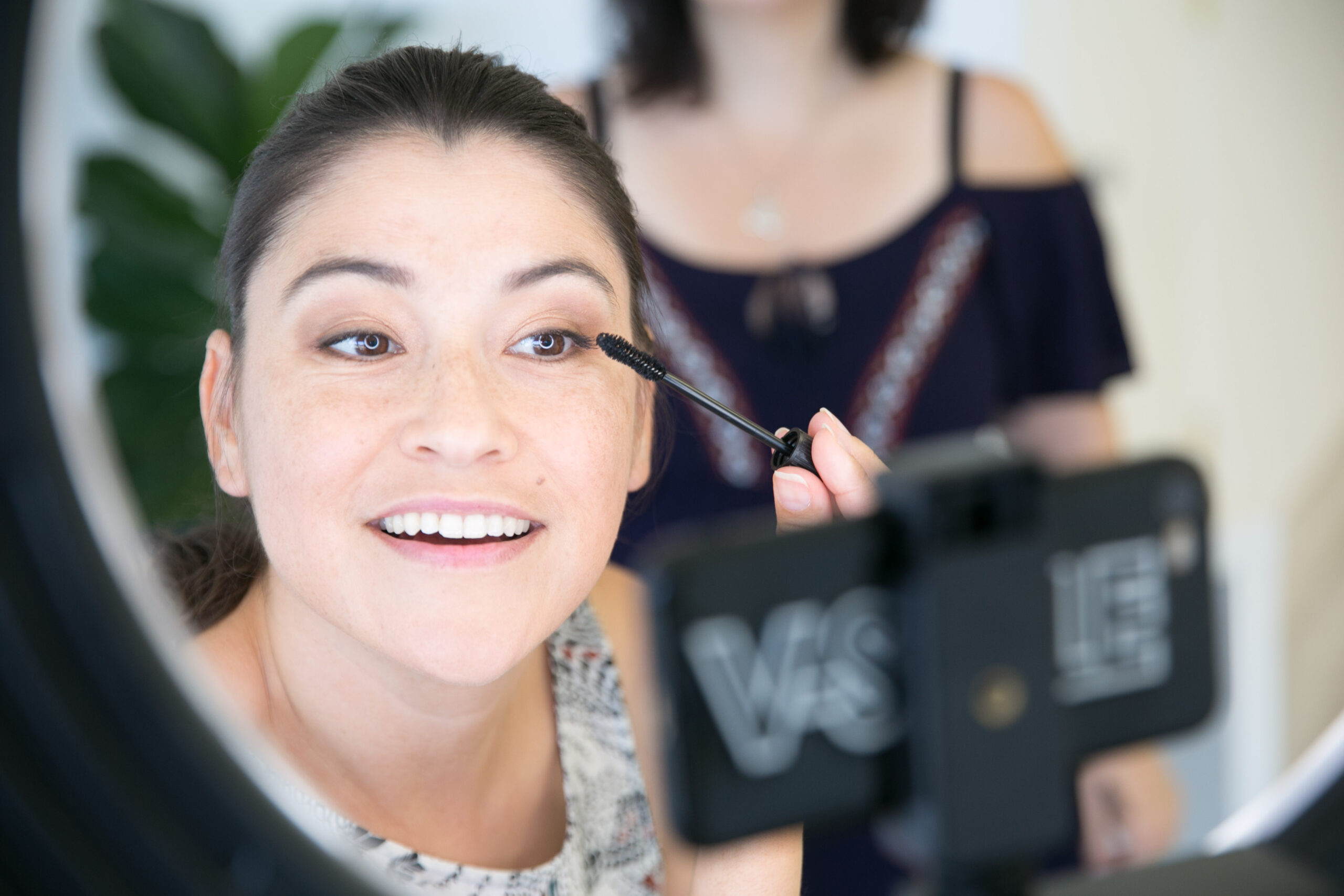 Beautycounter is a makeup and skincare brand devoted to "clean beauty" and transparency. They are "committed to a health and safety standard that goes well beyond what is legally required in the United States." The list of chemicals they never use in their products "is made up of more than 1,800 questionable or harmful chemicals. This includes the over 1,400 chemicals banned or restricted in personal care products by the European Union, plus additional chemicals screened by Beautycounter and found to be of concern."
Why A Beautycounter Review?
I wanted to try Beautycounter makeup years ago when a friend mentioned her mission for a non-toxic lifestyle, which included Beautycounter makeup. You know my list of things to try is very long, so it didn't become a priority until my amazing makeup artist Antonella Annibale used Beautycounter eyeshadow on me for my photoshoot at the Salk Institute. I always admire her work, but I was obsessed with it that day. "What is this eyeshadow?!" I asked. Antonella replied, "Beautycounter". She explained the eyeshadow used to be so-so, but now Beautycounter eyeshadows are phenomenal and highly pigmented. I declared I wanted to do a massive Beautycounter review, and we arranged a series of photoshoots using exclusively Beautycounter makeup, which went live last October. As a Beauty Counter Consultant, she let me pick out tons of products to take home and use for the next three months. To see the products in real time, watch the Beautycounter review video below.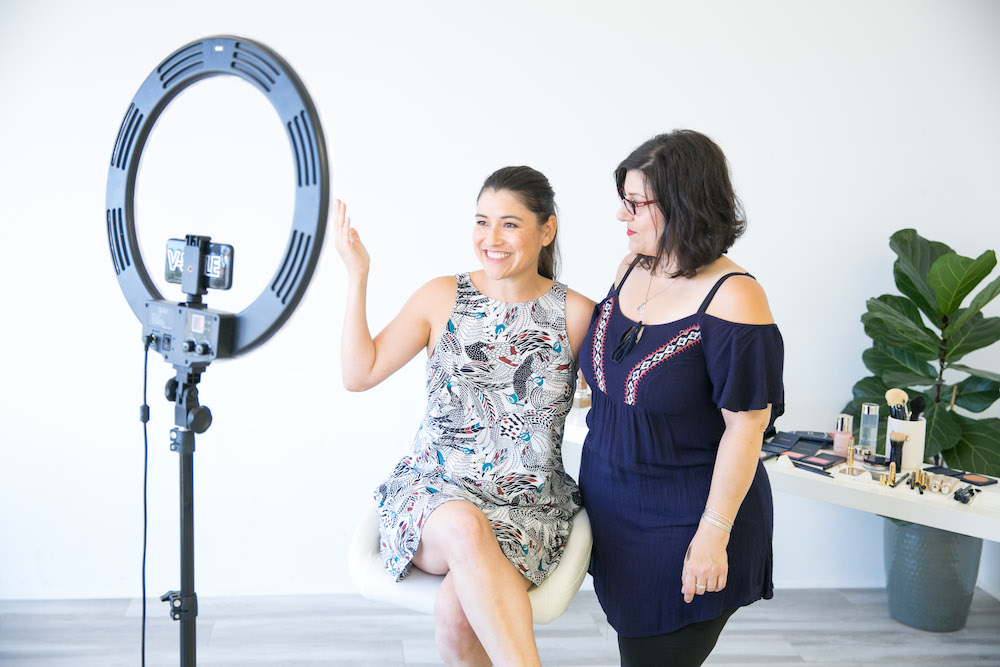 Beautycounter Review: Tint Skin Hydrating Foundation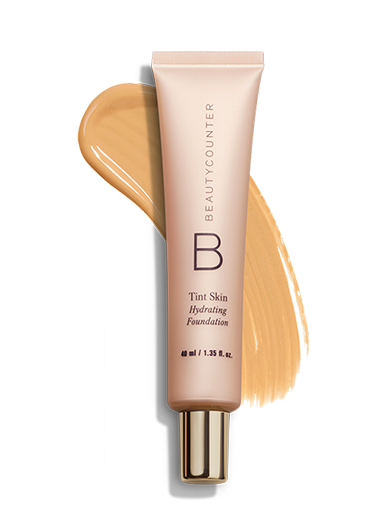 My apologies, but the raving will continue. I cannot recommend their foundation enough for creating a natural-looking and youthful hue. I use Sand to illuminate my skin and lighten my dark spots, acne scars, red spots, and under eye circles. It looks 100% natural. People think it is my real skin — I haven't looked this fresh in 10 years. I had never been able to find anything to cover my under eye circles without making me look older, wrinkly, and/or cakey. Everything else I have ever used sinks into my wrinkles and highlights them. I just gave up and assumed I couldn't cover my under eye circles in a natural-looking way. Oh, was I wrong. The Beautycounter foundation is magic under the eyes. I want to yell about it, I love it so much. I love it! (That's me yelling.)
Note: I would not recommend this Beautycounter foundation for someone who has heavy acne, but it does cover acne scars, which I have.
Beautycounter Review: Blush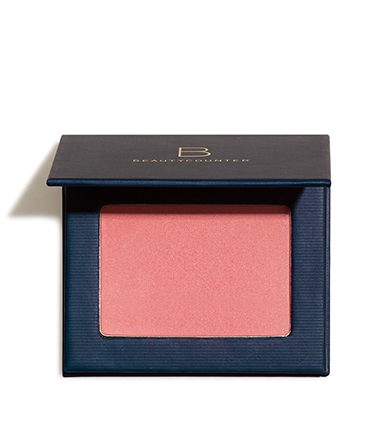 The Beautycounter blush is fantastic. In the video, you will see me using the melon shade. It looks lovely and stays put. If you are looking for a traditional, non-toxic blush, this is wonderful. I would continue to use it after my months of testing, but it still doesn't beat my cream Stowaway rouge in Peony, which looks 100% like my own personal flush and can also be used on my lips.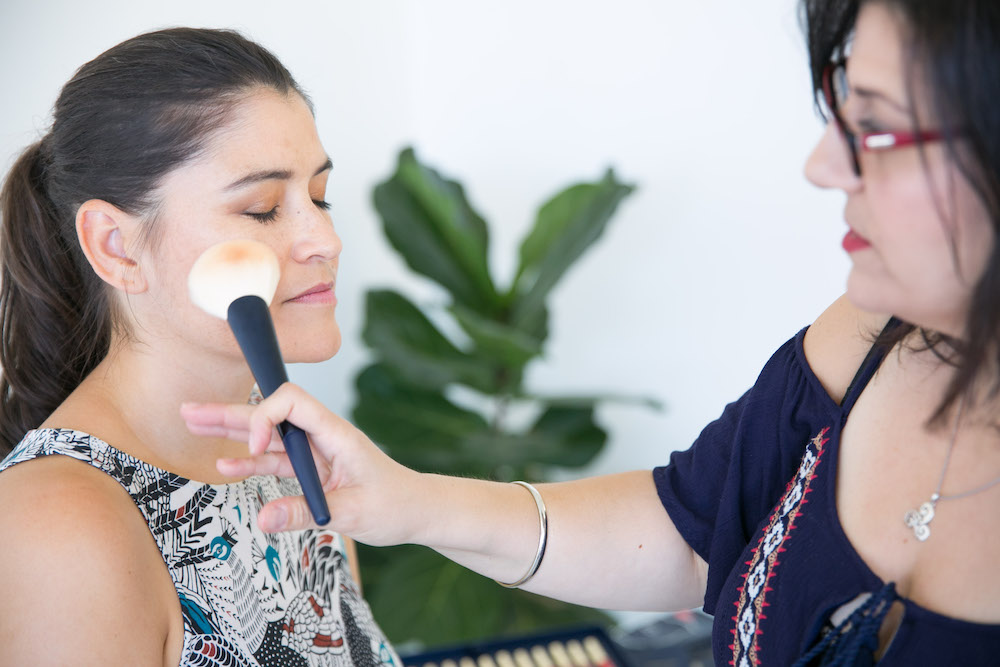 Beautycounter Review: Lip Gloss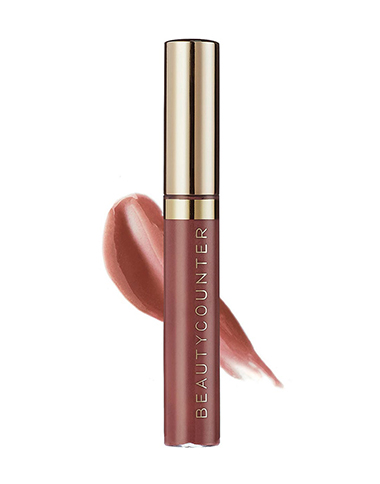 What goes on your lips is the most vital non-toxic product. We eat the damn stuff. With this in mind, the Beautycounter lip glosses are great. They are not more lovely than other high-grade lip glosses I've tried, but I can trust I'm eating good stuff when I put this on. In the video, you will see me apply Rosewood, Azalea, and Poppy Shimmer. I like Rosewood and Azalea the best for myself.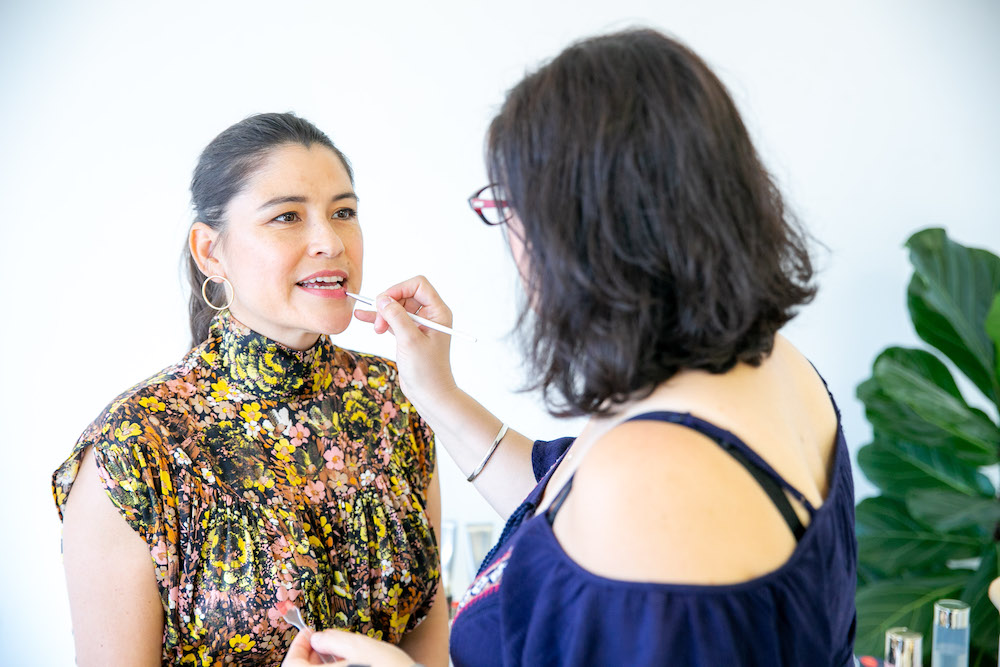 Beautycounter Review: Lipsticks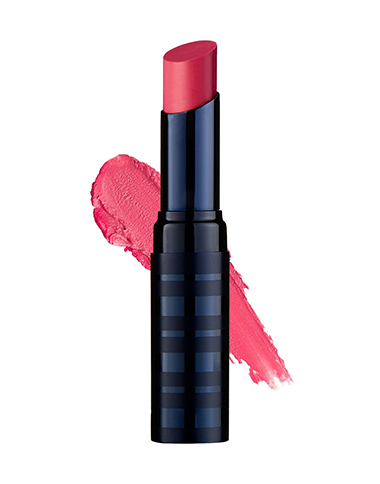 I don't love the Beautycounter lipsticks. There is an ingredient in them that makes my lips tingle – this annoys me greatly. And although the colors are perfection, they bleed into the wrinkles around my mouth and transfer to whatever I put my mouth on. So, I will officially skip the Beautycounter lipsticks and continue to use the Makeup Forever Aqua Lip and Sephora's lipstain.
Beautycounter Review: Eyeshadow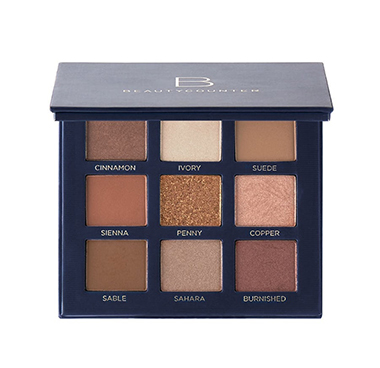 I cannot get enough of the Beautycounter eyeshadow palettes. I have never been more passionate about eyeshadow in my entire life. All the colors are so luscious and useful. My favorite is the Classic Palette, but I also adore the Romantic and Statement palettes. In the video, you will see me use the truffle shade from the Romantic palette. If I wasn't trying to limit my products in general, I would own them all. I don't know what else to say, except to repeat how much I love the saturation of the shade. No other eyeshadow has looked better on me, and I have never used such intuitive palettes.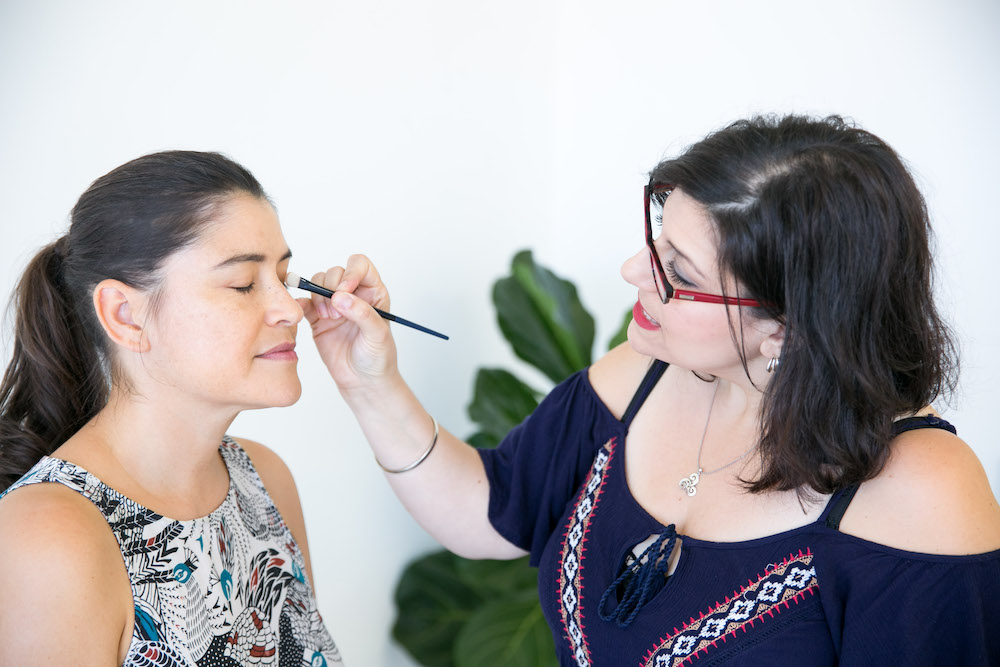 Beautycounter Review: No.1 Brightening Oil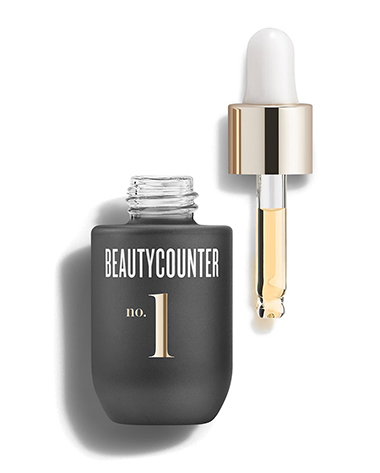 This Beautycounter review was only supposed to be about makeup, but I saw the Brightening Oil sitting on Antonella's makeup table and I asked if I could try that too (my freckles are turning into age spots, unfortunately, plus there are those acne scars). She said yes, and made me a very lucky woman. I know I am a broken record at this point, but I cannot recommend this oil enough. It brightens everything and moisturizers without breaking out my sensitive skin. I used this oil by itself every night for three months and the results are astounding. I didn't even realize how dramatic it changed my skin until I went to edit the Beautycounter review video above. I was shocked at the difference in my skin between the beginning of the video and the end of the video, which takes place three months later. See for yourself: Watch the first 15 seconds of the video of me without makeup, and then skip to 3:00 where I have no makeup on again, three months later.
Beautycounter Review: Eyeliner, Brow Gel, Concealer, Mascara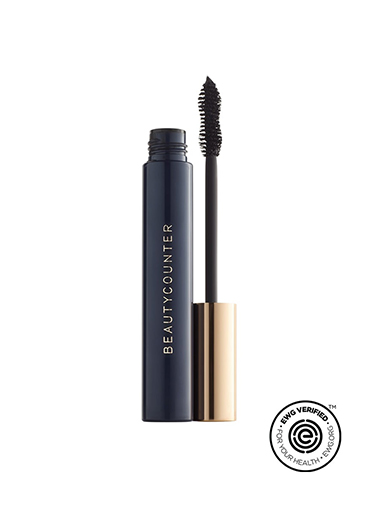 Antonella used the eyeliner, brow gel, concealer, and volumizing mascara on me for my photoshoot, but I didn't take most of them home with me to try. I don't use brow gel in my everyday life, the eyeliner didn't tantalize me, and the Volumizing mascara is really very nice, but it simply can't compete with the toxic, yet dynamic Maybelline New York Falsies Mascara. I actually took the concealer home with me, but using the foundation as a concealer blew me away so much I wanted to move forward with that for the next few months of testing.
Beautycounter Review: Summary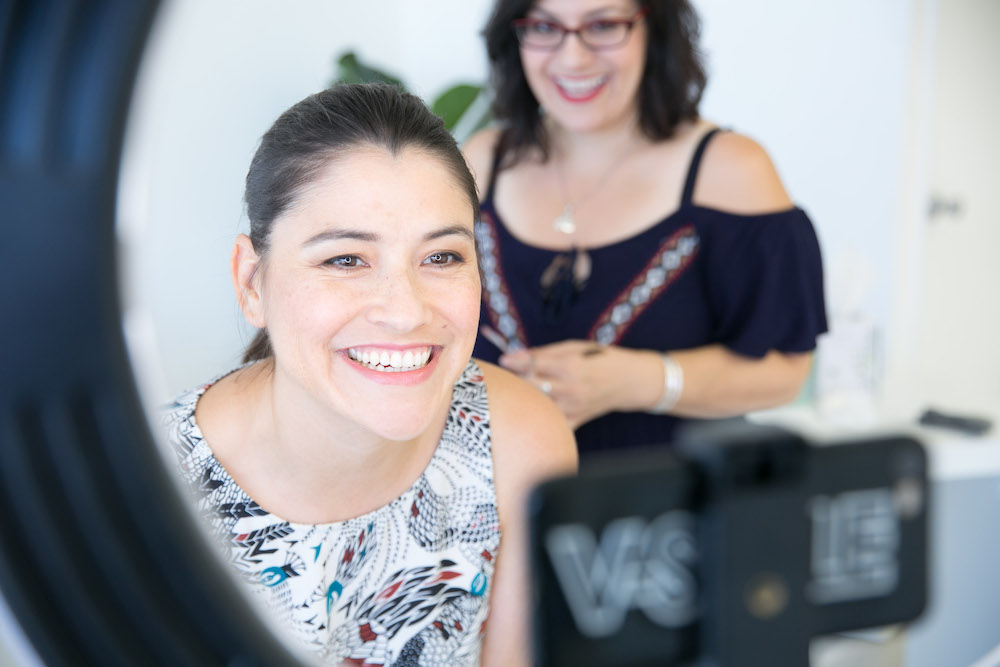 Pre-Beautycounter, I started looking my age, despite my wonderful skincare regime that I constantly evolve for optimal performance. Post-Beautycounter, my face has blossomed. The Beautycounter foundation and eyeshadow completely changed my makeup look, and the Beauty Counter Brightening Oil practically eliminated my sun damage. Now, when I wear my Sand foundation, Sahara eyeshadow, Stowaway blush, and Falsies mascara, I am mistaken for much younger. The other day at the airport, security wouldn't let me through because they thought I was too young for my ID to be mine! This is my go-to makeup look here.
There are many more makeup products I'd like to try from Beautycounter like the Pinch Cream Blusher (could it be better than Stowaway?!) and liquid eyeliner. But I don't like to review too much at once, especially when I already have something I really love in that category. I take my reviews seriously, and put a lot of time in to really lean into a product. At this point, I have been using Beautycounter products for six months. When I use up my relevant products, I will start to explore again.
Makeup by Antonella Annibale, Photos by Dayley Photography