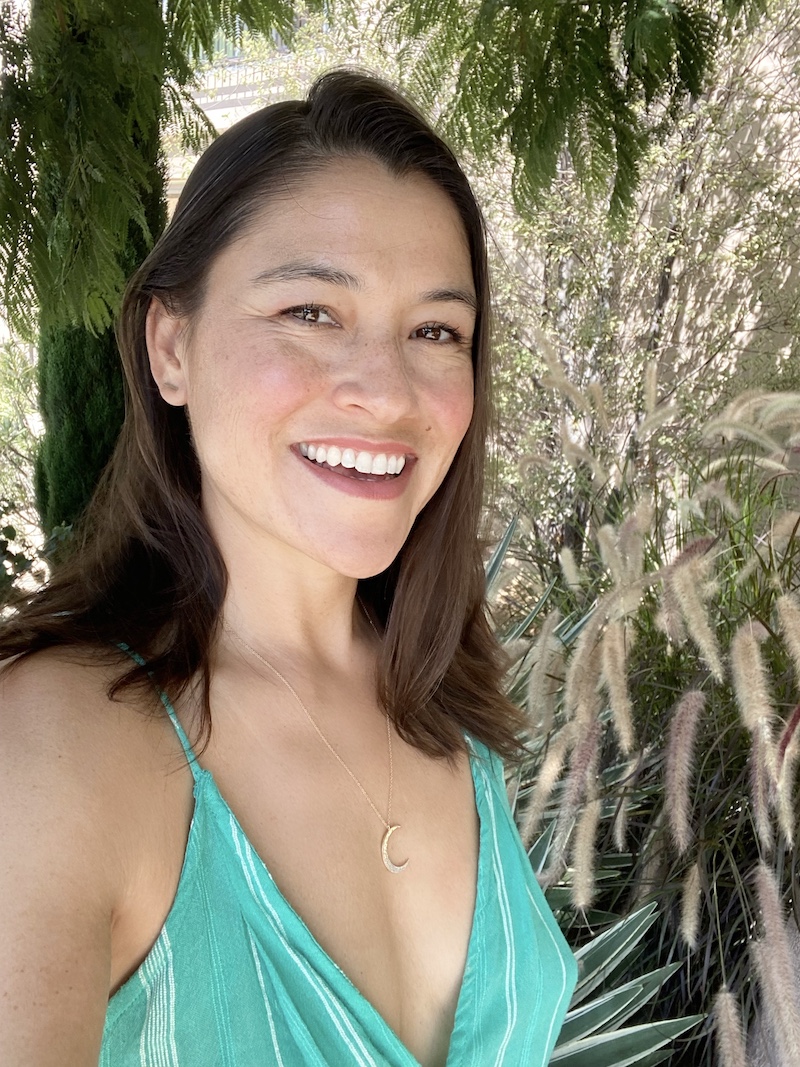 Lately, my clients have been requesting both signature gold necklaces for going out as well as "everyday" gold necklaces that are unique, yet versatile. I am sure you have noticed chunkier chain link necklaces are the accessory du jour, but do not underestimate the delicate approach. Both are great options for today's modern woman. And you can always level up the statement by layering multiple gold necklaces together. Below, I have outlined my favorite gold necklaces right now for regular wear.
Best Gold For "Everyday" Necklaces
If you are going to be sporting your necklace every day, I encourage 14k gold necklaces. They're more affordable and less prone to scuffs and scratches than 18k gold, making them ideal for daily use. 14k gold means it's made of 58.3% pure gold and the rest is a mixture of other metals.
However, if you have a metal allergy you may want to opt for 18k gold as it contains a higher percentage of pure gold (75%) and a lower percentage of other metals, such as nickel, zinc, iron, and copper. The tradeoff will be durability, as it could be prone to more scratches than a 14k necklace. Colorwise, 18k gold is a brighter yellow color than 14k gold.  [For more fine jewelry inspo, check out my post on ethically sourced and sustainable gold jewelry lines.]
How To Clean Your 14K Gold Necklace:
Fill a small bowl with warm water.
Add a few drops of dish soap.
Soak your necklace in the water for ~20 minutes. (If you need to clean more than one necklace or gold item, it's best to soak them one at a time to avoid scratching.)
If your necklace is extra dirty you can use a soft brush like a toothbrush to gently clean it.
Next, rinse off your necklace.
Dry it gently with a lint-free cloth.
Best Earrings To Wear With A Gold Necklace
I don't care for a naked ear with a necklace. I need to see some sort of earring there to enhance the look. There's just one key thing to keep in mind: always make sure the gold of your earrings matches the same color gold of your necklace. For example, if you have a more yellow gold necklace, you will need a more yellow gold earring. If you have a more champagne shade of gold, make sure you have a champagne-colored earring — and so on.  Below are my favorite earring options to pair with necklaces.
Short Hoops
Thin Medium Sized Hoops
Triangle/Pyramid
Unique Stud (Snakes perhaps?)
Lana Jewelry Mini Heart Pendant Necklace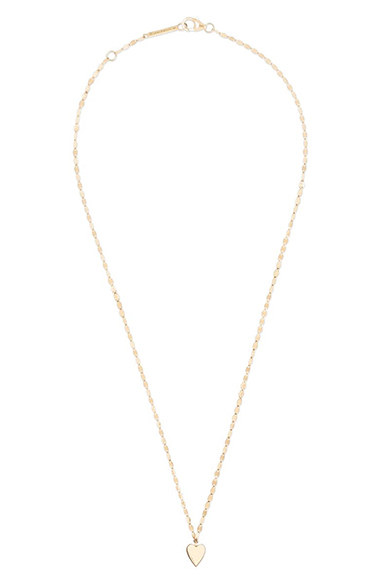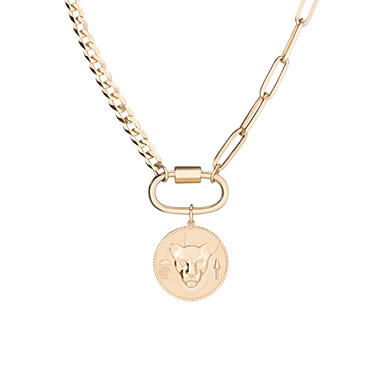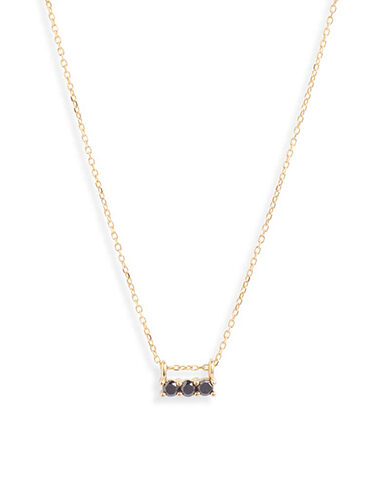 Madewell Delicate Collection Demi-Fine Paperclip Chain Necklace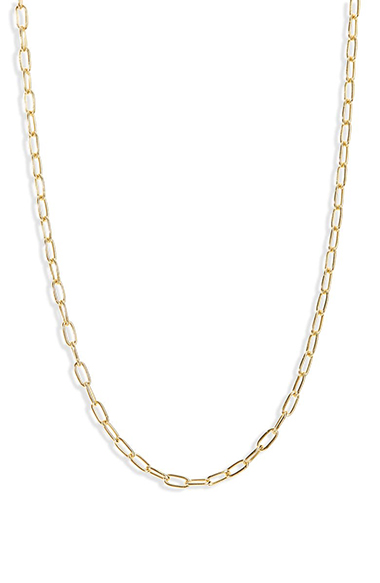 Mejuri Serpent Coin Pendant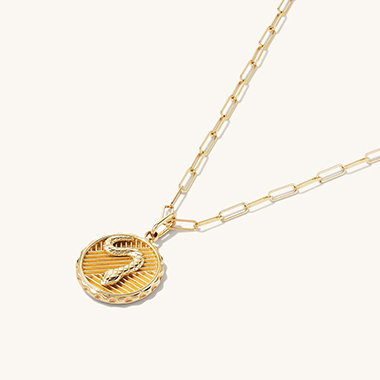 Bony Levy Pear Pendant Necklace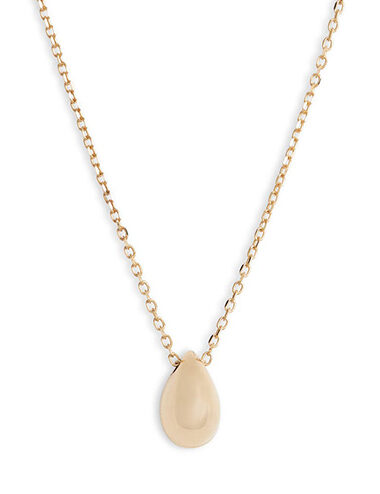 Gorjana Parker Mini Chain Link Necklace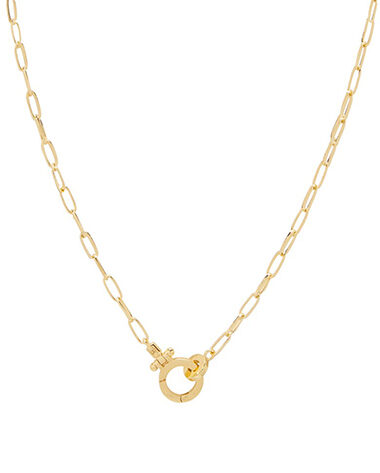 Lumo 14k Large Moon With Graduated Diamonds Necklace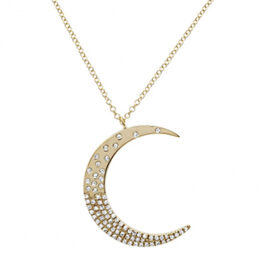 Ettika Chain Medallion Pendant Necklace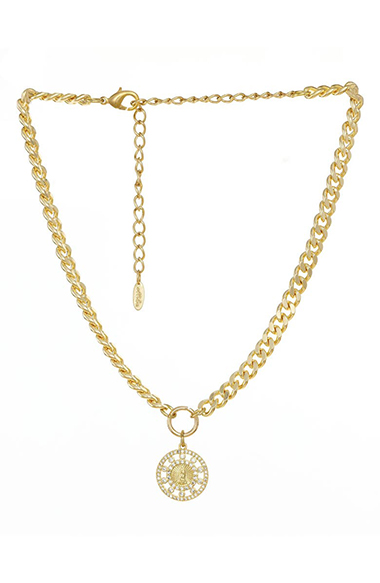 Mejuri White Sapphire Trio Necklace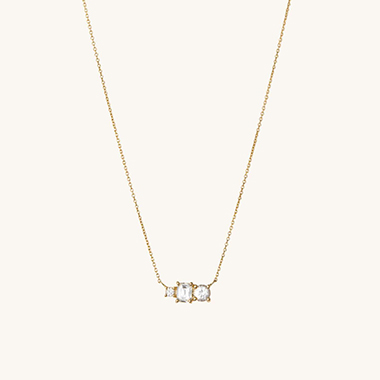 Chan Luu Evil Eye Pendant Necklace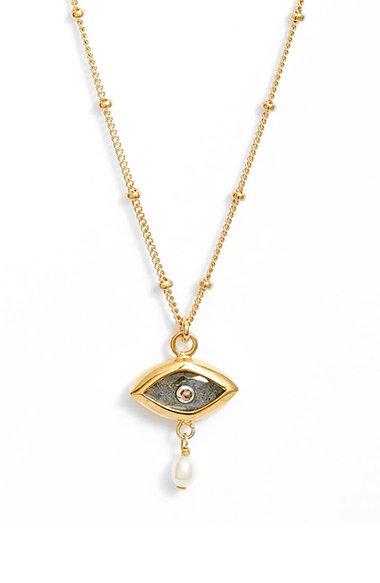 Au-Rate Short Gold Bar Drop Necklace